Entertainment that's the equivalent of easily digestible food can only make this lockdown more frustrating for you.
You know what can be equally frustrating?
Watching movies with apocalyptic settings or ones in which men are trapped in desolate locations and cannot make their getaway.
No, an apocalypse for an apocalypse does not make the world a better place.
I suppose what we need now is art that will extract us from this stupor of inactivity; art that expects us to see more clearly, hear more acutely, feel more intensely and think in interesting new ways.
Sreehari Nair lists some movies, documentaries, recorded-performance films, and literature and music suggestions that mighthelp.
Watch the romantic comedy that paved the way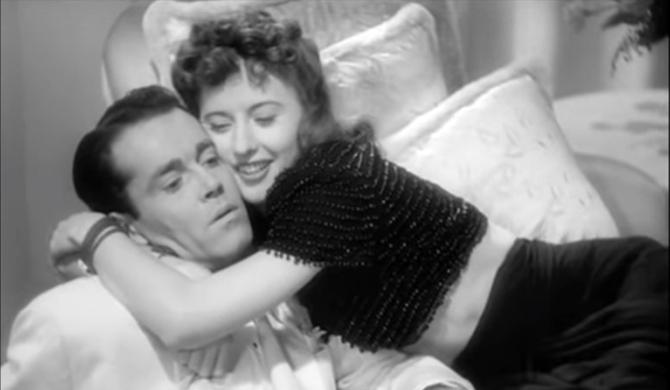 The first of those geek-meets-beauty comedies.
Director Preston Sturges mounts this as a battle-of-sexes but also as a battle between two people who inhabit two extremes of personality (in a way, Sturges invented the fuel that has since powered the romantic comedy genre).
Henry Fonda plays the shy snake-loving heir to a great fortune and Barbara Stanwyck is the freewheeling con-girl out to snare him.
Both characters, in their separate ways, have a taste for danger, and Sturges uses this as the subtext for a dozen classic lines and situations.
Sturges's dialogues are this side of vicious ('I need him like the axe needs the turkey,' says Stanwyck in her throaty voice), and he keeps the situations on a constant boil (Stanwyck's character disclosing her loose past is a tour de force).
This approach is what gives The Lady Eve its teeth, its bite, its sting.
There's nothing soft about this romantic comedy.
And because the film is inherently tough, every time it drops its guard, such as when Stanwyck and Fonda look at each other, the romance seems earned.
Watch Orson Welles failing... and failing better than anybody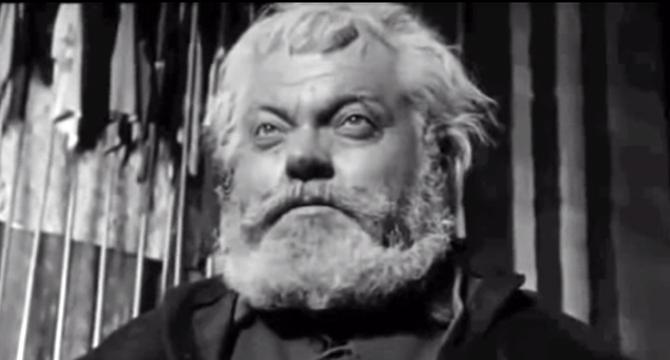 Orson Welles used to consider this motion picture, and not Citizen Kane, his greatest work, and you can see why.
For one, Chimes at Midnight is freer than Kane: Less controlled, and more fluid.
More importantly, Welles felt a stronger connection to his character of Falstaff (Chimes contains texts from Shakespeare's multiple plays -- Henry IV, Part 1 and The Merry Wives of Windsor being the major sources) than the sly newspaper baron, Charles Foster Kane.
Also, here's a picture that is alive in its imperfections.
While he was given complete artistic control over Citizen Kane, Welles had a hellish time getting Chimes at Midnight made (he was cash-strapped and bullied by studios the whole time).
And so, his Shakespearean adaptation is uneven, with the sound quality terrible at many places, and the pacing odd.
All the same, this is an astonishing achievement. When not a masterpiece, it is a scream of ambition.
It has more depth than Citizen Kane and requires you to pay closer attention to appreciate its many layers.
Welles shoots some of the most disturbing battle sequences in the history of cinema and his own performance as the sweet-souled, worldly-wise Falstaff (he may have been prepping for this character all his life) is one of the greatest recorded on film.
Watch out for the scene at the end where Prince Hal disowns his fat mentor.
There, on Welles's face, is both pain and pride.
His face, in that scene, is like a sky of shooting meteors.
Free yourself from the guilt of not being able to finish a novel
For most of us, our relationship with a novel (by which I mean a Literary Novel, not one with a title such as 30 Ways to Improve your Heart Health) begins and ends with posting an image of its cover on social media.
And given our propensity for spending close to 12 hours on Twitter and trying to come up with smart one-liners that will get people to like us instantaneously, a 400-page novel would seem like a tall mountain to climb.
Hence, a 4,000-word short story.
While nobody expects perfection from a novel, a short story can indeed be made perfect.
A perfectly rendered short story can be consumed in one sitting and it can make an entire world alive for you.
There are countless great short stories to be discovered on the Internet.
I will cite three from The New Yorker vault that can be read online, for free.
John Cheever's The Country Husband, a domestic farce with a river of sadness calmly flowing underneath; John Updike's Separating, a heartbreaking story about the dissolution of a marriage and Saul Bellow's A Silver Dish about the relationship between a charming crook of a father and a son, who cannot stop worshipping the crook.
None of the above stories are maudlin, and yet, they are hugely affecting.
Each of these stories reveals the same truth: That the essence of life isn't found in grand statements or ideologies, but in marvelous little details.
Watch the greatest standup comedian of our age or, perhaps, of all time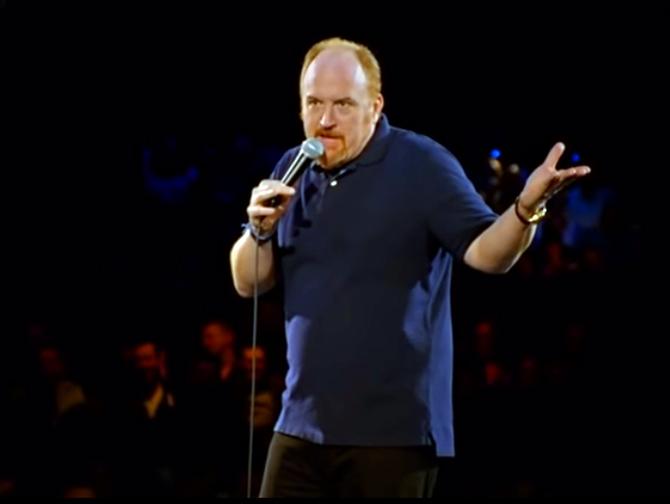 Louis CK has spoiled other standup comedians for me.
Every time I watch CK perform, I get it that the tragedy of our age isn't a dearth of good standup comedians.
The real tragedy is that we are being made to endure an excess of punchline bunnies and sanitised funnymen -- comedians like John Oliver, Trevor Noah and Hasan Minhaj who don't put their skin in the game.
Putting his skin in the game is what Louis CK does best.
His finest routines are all stunts of some order, where he makes you examine in detail his perversions, awful thoughts and musings of his wormy brain.
He first 'inflames himself' with his words -- and you can clearly see him having a physical reaction to the material he is presenting.
This is why, unlike routines of lesser comedians, a Louis CK routine cannot be enjoyed as a radio play: you have to 'watch him perform his material'.
Each Louis CK comedy special, to me, is one of the great cultural events of this century.
Here, I recommend his 2013 title Oh My God because it is shorter than his other specials and also because it has CK at his loosest and most relaxed.
His reflections on Grapes of Wrath and the book's porno ending, his observation about 'Divorce being forever' and his recreation of Richard Nixon quitting office are some of the highest achievements in standup comedy (topping the very best that Richard Pryor, George Carlin and Woody Allen have together put out).
For close to an hour, you watch in amazement as the man looks into himself and the world.
And it dawns on you, very slowly, that CK is done competing with other standup comedians; that he is now in the same ring as some of our greatest philosophers and poets.
It is not Lenny Bruce that Louis CK wants to beat, but Oscar Wilde.
Watch a bunch of smart men and women argue with each other, and come up with no answers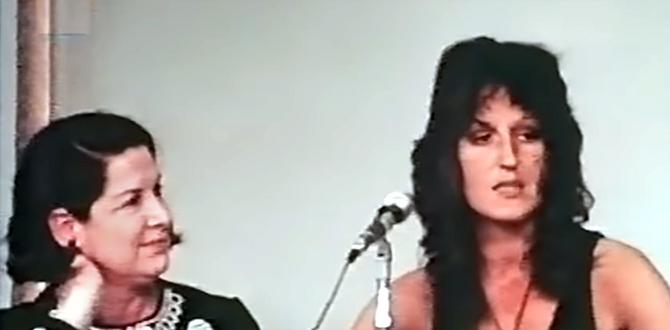 Town Bloody Hall captures perfectly the beginning of the women's liberation movement in America.
It's about the questions that men and women, all over the world, have been asking each other ever since.
This one hour 22 minute-long documentary film of a debate between feminists and Norman Mailer (a critic of feminism's worst tendencies) is made out of indelible images: From two ladies feeling up lesbian writer Jill Johnston on stage to Germaine Greer shutting down naysayer Anatole Broyard with, 'Whatever it is that women are asking for, honey, it's not for you.'
Then there is Mailer himself, quite consciously playing the patriarch, who knows that his way of life is finished and who understands that if he wants to convey the tragedy of the patriarch, he cannot afford to vacate his armchair just like that.
Till there comes along a certain Cynthia Ozick and displaces him with the most innocuous-seeming question of all: 'For years and years I have been wondering Mr Mailer, when you dip your balls in ink, what colour ink is it?'
Never mind the grainy, patchy quality of the documentary because the event it records is one of the most crucial events of the last century -- full of vitality, life, spit, and grit.
I am not exaggerating when I say that you can hear the gnashing of the teeth at numerous points.
A masterpiece of frustration, this.
Listen to a composer who turned music into conversations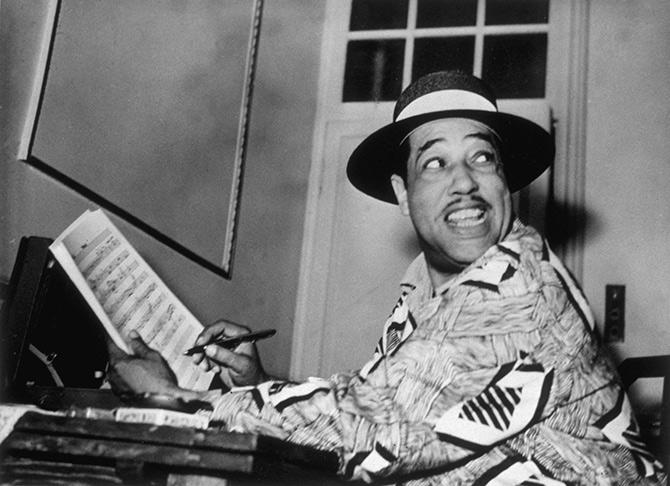 The prime reason for listening to an hour of Duke Ellington's music is the immediate sensuous pleasure that his compositions provide.
But Ellington's music can be approached from a historical standpoint too.
It is the experience of the African Jungles transformed into white man's Jazz.
It is the first instance of music being presented as a conversation between its players.
It is rhe music that set the base for film noir and for some of the genre's most overused elements (including that shadowy look).
Most importantly however, Duke Ellington compositions, with their improvisatory quality, animate the best aspects of Jazz: Freedom, Risk Taking, Creative Collaboration, Innovation, and Democracy.
And boy, can we do with some of those right now?
Watch a sports documentary that celebrates beauty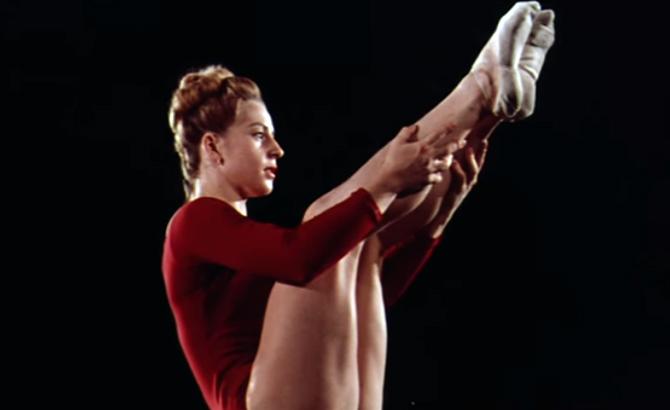 My desire to re-watch Kon Ichikawa's masterful documentary -- about the 1964 Tokyo Olympics -- was born out of a need to wash out of my system, The Test, that dull, unimaginative and shockingly amateurish docu-series currently doing the rounds on Amazon Prime Video.
Documentary films aren't supposed to have an aesthetic dimension to them (even a brilliant documentary like Crumb isn't great to look at) but Tokyo Olympiad breaks the mould.
Ichikawa's seductive camera movements and his editing patterns work up a musicality that adds another layer of meaning to the mild propaganda at hand.
When the arches, cornices and freeways of Tokyo city dissolve into restless human faces and athletes in the pursuit of muscular glory, we may feel that we are being treated to a meditation on our never-ending search for excellence.
Ichikawa follows one great image with another but he clings on to nothing for too long.
His message, if any, seems to be: Beauty in its all forms must be celebrated, however fleeting its appearance.
Revisit a Hindi comedy that has never really received its due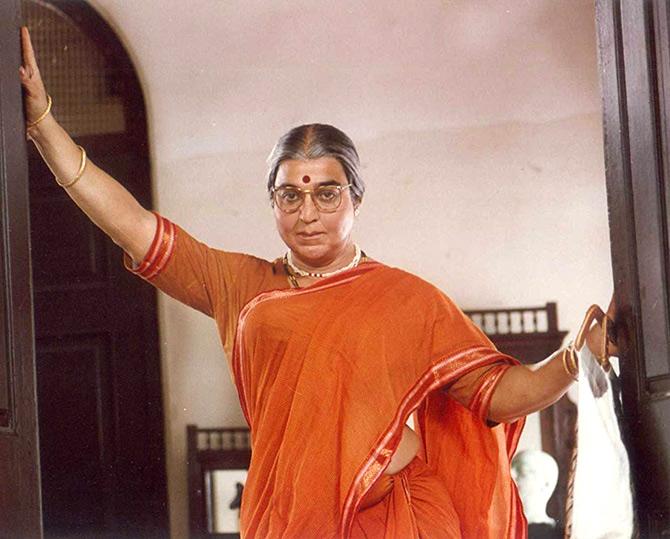 Forget the usual suspects (Padosan, Gol Maal, Jaane Bhi Do Yaaron, Chameli Ki Shaadi, Andaz Apna Apna, Khosla Ka Ghosla, Bareilly Ki Barfi). *This* one is my favourite Hindi comedy of all time.
Forget its plot or where it is coming from, your interest in Chachi 420 must issue from watching a line-up of top-drawer actors (Om Puri, Tabu, Amrish Puri, Paresh Rawal and Nasser) taking pleasure in double-crossing each other verbally.
Kamal Haasan lords over this mad orchestra like a wigged-out composer-conductor.
It is Kamal's nostalgia for a certain Bombaiyya language that supplies the spirit of Gulzar's dialogues. And they are not really dialogues but verbal dodges that the great performers then use to craft moments of self-effacing physical acting. (The film has the velocity of a live performance).
The script seems structured around Haasan's character making a series of hair-breadth escapes, and getting so entangled in his own crazy circuit that he is left with no option but to blow the circuit.
Every single person I know loves this movie but nobody puts it on a pedestal.
It deserves the pedestal.
Watch a movie that is about two men talking at a dinner table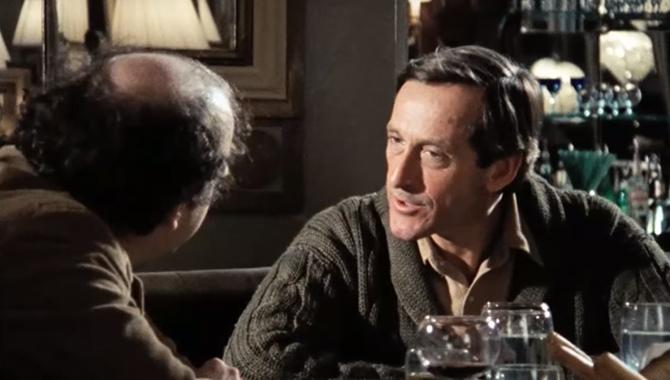 Louis Malle's My Dinner With Andre has no precedents, and as far as I know, no successor either.
The movie is 110 minutes of theatre veterans Andre Gregory and Wallace Shawn simply talking to each other in a cafe in Manhattan.
The art of the film, however, its humour, is derived from the fact that both Gregory and Shawn aren't playing themselves, but abstractions of their personalities.
Gregory is a successful theatre director who, at a point of meltdown, decides to go in for otherworldly experiences -- from talking to plants to being buried alive.
For the most part of the movie, the twinkly-eyed Gregory recounts these experiences, and his dinner partner listens.
But when the mousy Shawn finally chimes in, he talks about the happiness he finds in the small pleasures of life.
It is then that the movie acquires fresh dimensions.
We see the dramatisation of two disparate but equally passionate human endeavors: That of 'searching for the meaning of life,' and 'trying to create meaning out of life'.
My Dinner with Andre is, at the end of the day, a movie by artists for the artistically-inclined.
It tells you that your own life, with all its monotonies and repetitions, is the ultimate laboratory for your art.
Posses a poem by memory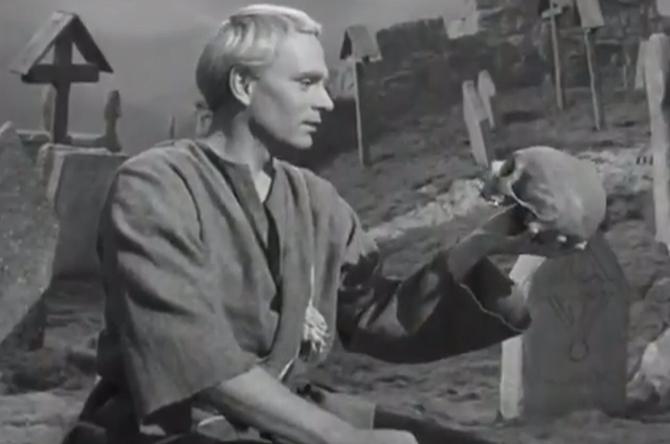 Memorisation may be getting a bum rap these days (It has become almost fashionable to deride this mode of learning) but possessing a poem or a soliloquy by memory is nothing less than a purifying experience.
Critic Harold Bloom put it interestingly this way: 'When you possess a poem by memory, it begins to possess you'.
In addition to improving your ability to think and reason and helping you understand better the uses of metaphor, poetry memorisation also calms you down.
Self-help talk is not my motive here but it does make you comfortable in your own company.
Start with a poem that is relatively straightforward such as Housman's Into My Heart An Air That Kills and move toward something more complicated like Alfred Lord Tennyson's Ulysses.
Try getting into the greatest anonymous poem ever written, Tom O'Bedlam Song, the rhythms of which are hypnotic.
If terser, more dramatic verses are your thing, you'll enjoy memorising a few soliloquies of Shakespeare.
Macbeth's Tomorrow, and Tomorrow, and Tomorrow will reveal to you a little more about that much abused adjective 'Existential', and Hamlet's singsongy monologue in praise of Yorick, his long-dead court jester, is quite sanity-restoring.
Try. Try. Because you have all the time in the world now.