These are dark times, but a day dedicated to practical jokes and tomfoolery could not be more welcome.
This April Fool's Day, Sukanya Verma kickstarts the month on a light note with this list of Bollywood's most memorable pranks.
Chupke Chupke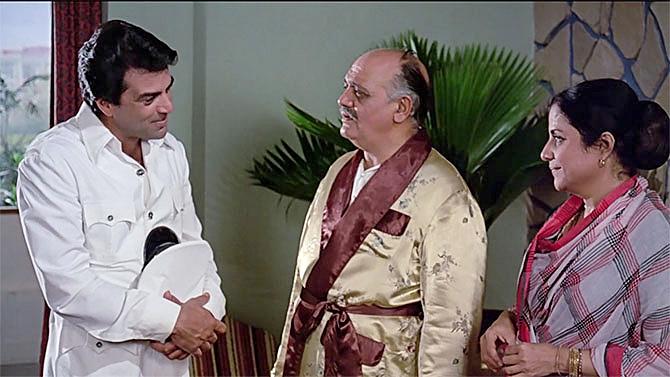 A botany professor masquerading as a shuddh Hindi-speaking chauffeur to humble his smarty pants brother-in-law leads to much chuckle and confusion in Dharmendra's delightful charade.
Do Aur Do Paanch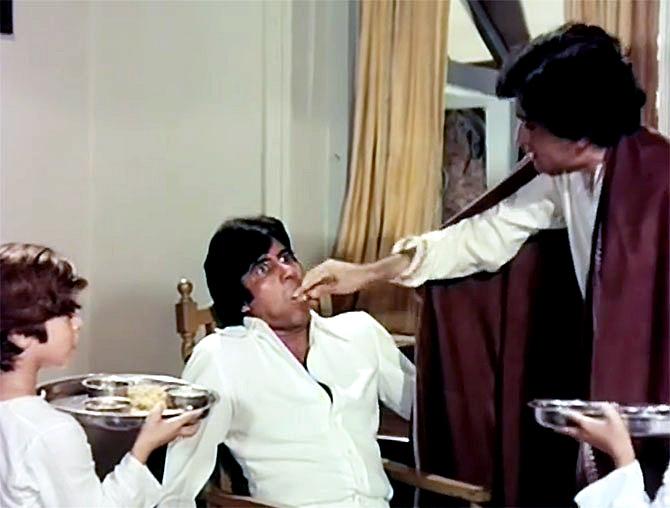 Amitabh Bachchan and Shashi Kapoor's scramble for one-upmanship in Do Aur Do Paanch makes for tireless viewing. Especially when they are crooks posing as teachers at a school.
If one's mischief leads to the Big B's painful overeating episode, another has Shashi losing his voice right before he has to perform courtesy his arch rival's meddling.
Sholay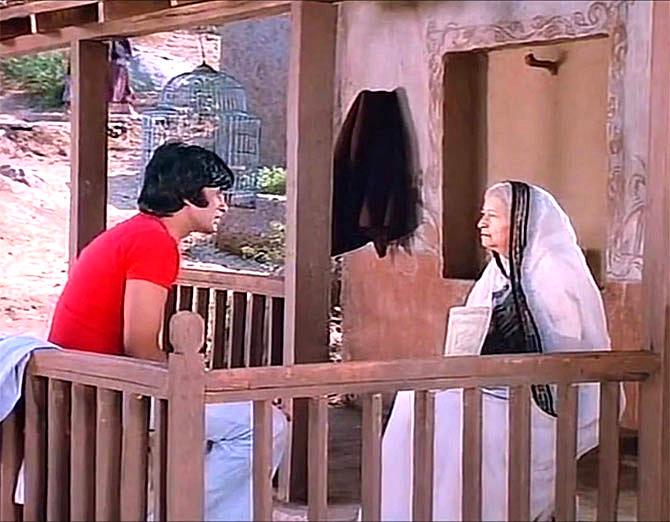 Even the silent, serious Jai can't resist pulling big mouth BFF Veeru's leg when he makes a trip to Basanti's Mausi for the latter's marriage proposal only to concoct colourful tales about his 'spotless' character.
Jo Jeeta Wohi Sikandar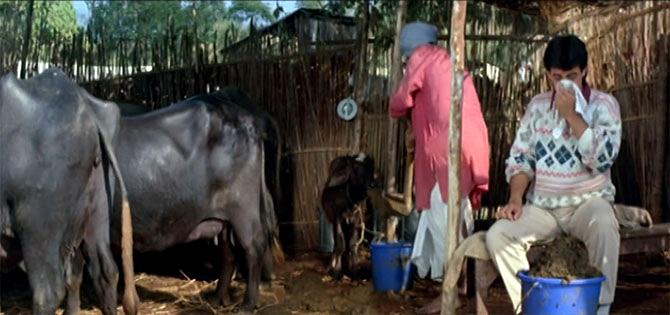 Pooja Bedi gangs up with Aamir Khan to teach proud cad Deepak Tijori a lesson by tossing fresh cow potty on him and his cronies in Jo Jeeta Wohi Sikandar's most wonderfully puerile moment.
Shola Aur Shabnam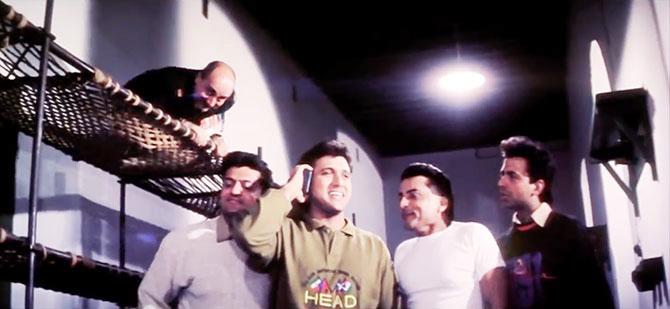 Cadet Govinda takes advantage of army chief Anupam Kher's adoration for superstar Sridevi through mimicry and prank calls resulting in the latter losing his dignity and dear moochi.
Andaz Apna Apna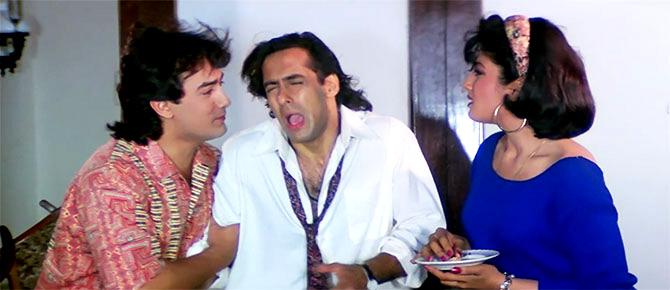 A good chunk of Andaz Apna Apna is Amar and Prem outwitting each other to win the heart and hand of a wealthy heiress.
When Prem forces him to gobble on kali mirch ladoos, Amar is quick to retaliate by mixing 'ghode ka julaab' in his scrumptious spread.
What ensues is frequent visits to the loo right when he's about to express his 'pet', oops, 'dil ki baat'.
Dil Chahta Hai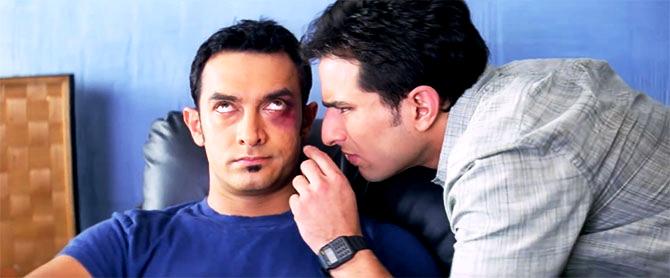 Aamir Khan is up to no good once again.
As the troublemaker in the garb of a good friend, he first encourages Saif Ali Khan to 'be a man' and confront his dominating girlfriend and then promptly fuels her anger by lying through his teeth.
Khiladi
Collegegoers Akshay Kumar and company's prank calls to one of their classmate's father, where they pretend to be kidnappers holding his daughter hostage in exchange of ransom money, goes horribly wrong in this rehash of Khel Khel Mein.
Ishq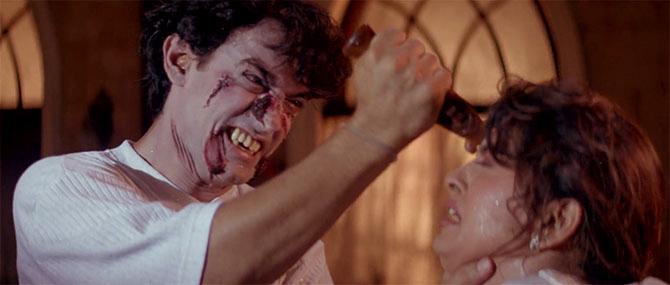 Aamir Khan takes it to another level in his creepy attempt to scare Juhi Chawla by staging murders and monsters befitting Ishq's loud, raucous sense of humour.
Zindagi Na Milegi Dobara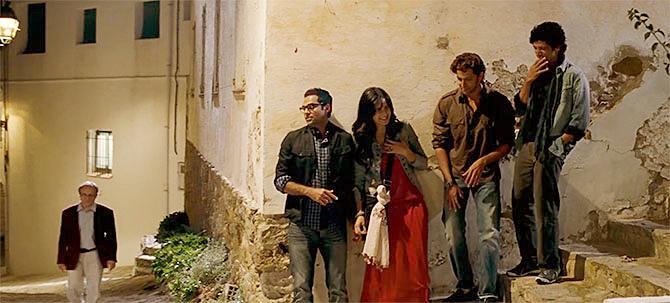 Childhood friends on a bachelor holiday in Spain relive their bachpan and childish ideas of mischief by unexpectedly bursting into panic-filled screams, targeting an unsuspecting, supremely startled passer-by.