It may not be the end of the world, but a feeling of constant anxiety, uncertainty and looming dystopia has been enveloping us.
Amidst curfews and isolation imposed to fight the coronavirus, it's natural to feel lost, lonesome and gloomy.
Misery loves company and there's something strangely therapeutic about looking at these poetic images of sad, stark solitude in movies.
After all, Bollywood is known to make everything look dazzling and dramatic -- suffering, seclusion, hopelessness.
Sukanya Verma lists some of her favourites of the ilk.
Kal Ho Naa Ho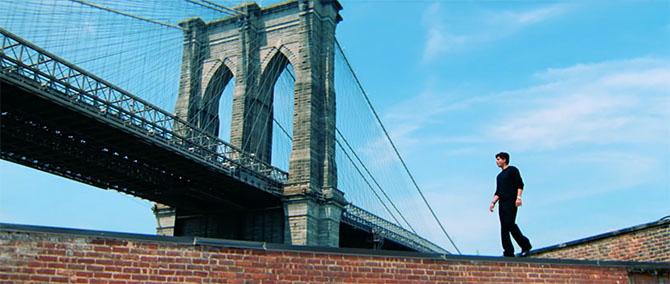 Shah Rukh Khan's musings on living in the moment against the backdrop of striking New York City bridges wherein he plays a terminally ill man.
Dil Chahta Hai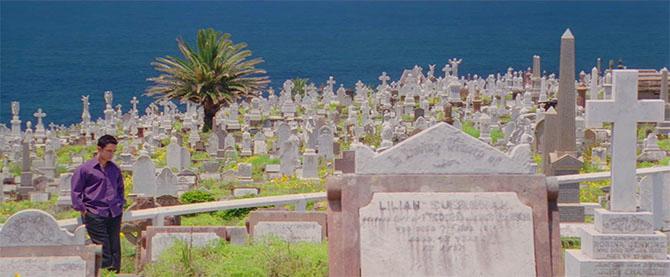 Aamir Khan's Tanhayee in Dil Chahta Hai is as a literal as it gets. Finding solace in a cemetery shows how dead he's feeling on the inside.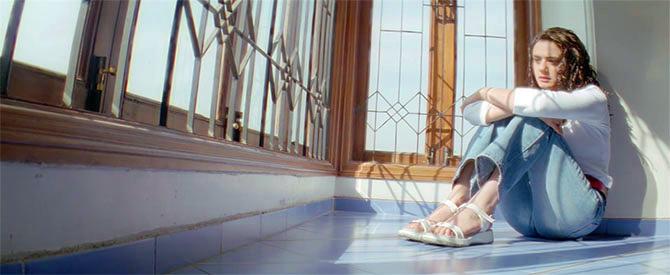 In the same movie, Priety Zinta is all of us right now, sulking about social distancing.
Lootera
Remember a sickly Sonakshi Sinha's self-imposed isolation in Lootera while she fixates over a tree's last leaf and her impending demise?
Lakshya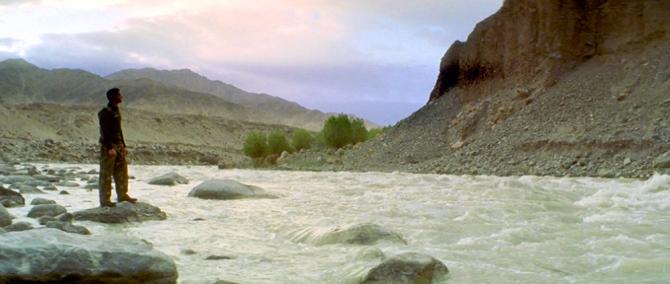 A forlorn Hrithik Roshan finds the strength to go on in the middle of scenic landscapes.
Trapped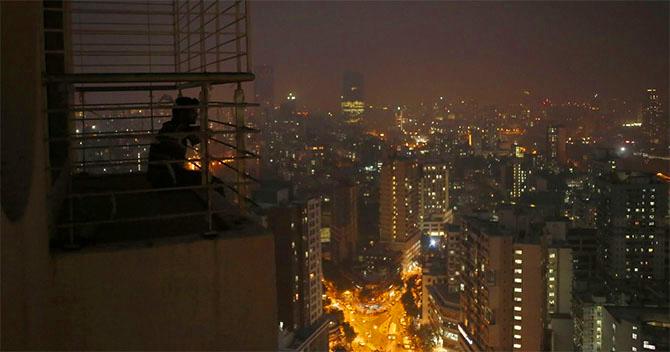 A man locked up in a house indefinitely struggling to get out, it doesn't get any more lonely than Rajkummar Rao's claustrophobic situation in Trapped.
Gully Boy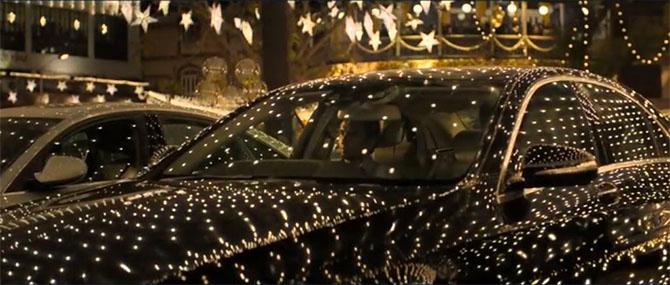 All the fairy lights and festive frills in the world cannot distract us from Ranveer Singh's left behind, left alone poignancy.
Hum Dil De Chuke Sanam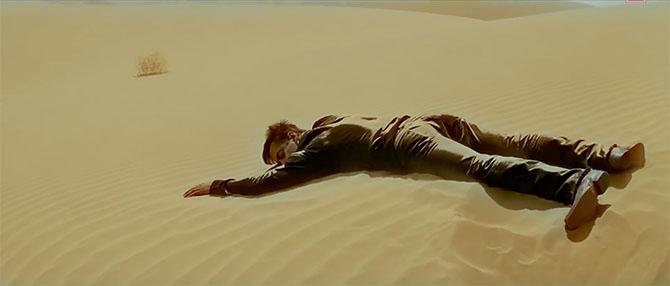 Salman Khan lying flat on the hot sand...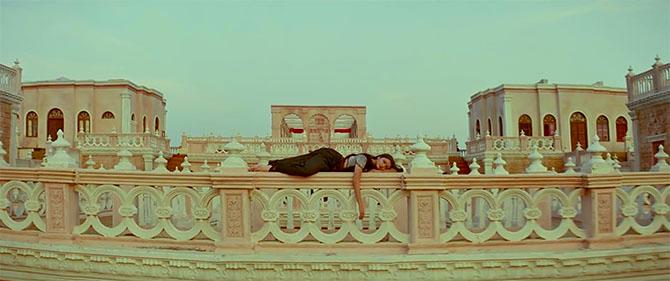 ... And Aishwarya Rai on the ledge of her palatial terrace demonstrate two sides of emptiness and heartbreak in Sanjay Leela Bhansali's love triangle.
Kachche Dhaage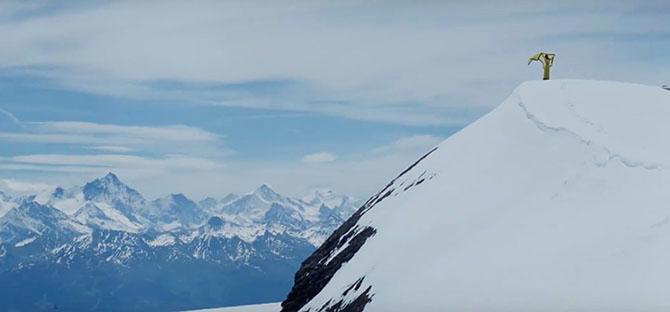 Manisha Koirala's lonely heart cries travel far and wide from snow clad peaks of Swiss Alps in Kachche Dhaage's arresting imagery.
Satya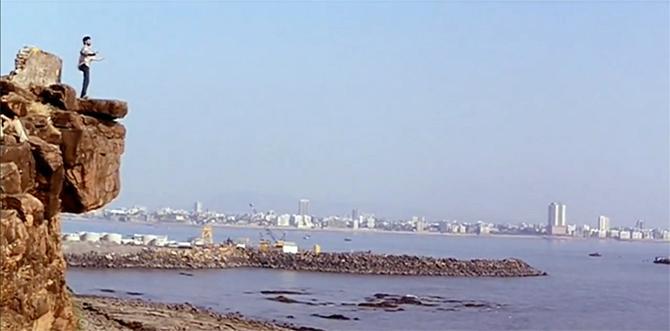 It's not exactly a picture of desolation, but Bhikhu Mhatre proclaiming the title of Mumbai's king in a city that can seem invisible or treat you as one is exactly the kind of self-assurance one gives one self.
Guru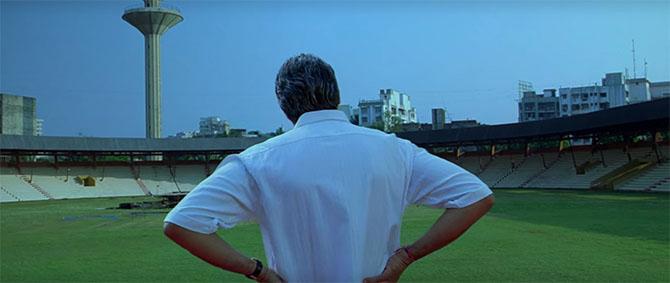 There's something telling about Abhishek Bachchan's positioning in this scene from Mani Ratnam's Guru. Before the stadium fills up with cheering applause, it's a tough, lonely climb to the top.
Maachis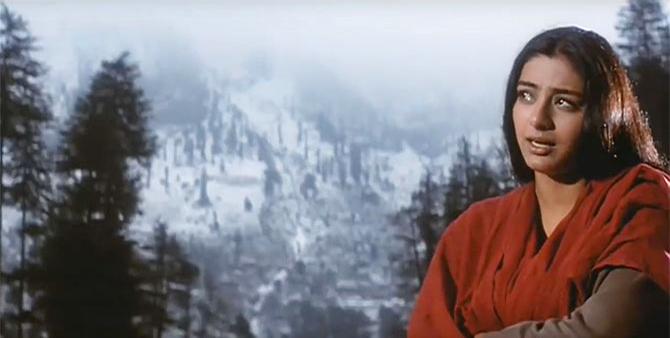 Ek gaon aayega mera ghar aayega, nostalgia and loneliness abound as Tabu heartbreakingly evokes what only remains in memory.
Parinda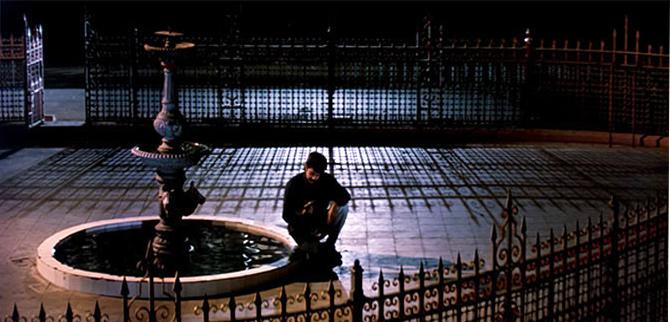 A bustling locality in Mumbai transforms into a desolate, haunting space reminding Anil Kapoor of what he's lost irreversibly in Parinda's picture perfect frames.
Saagar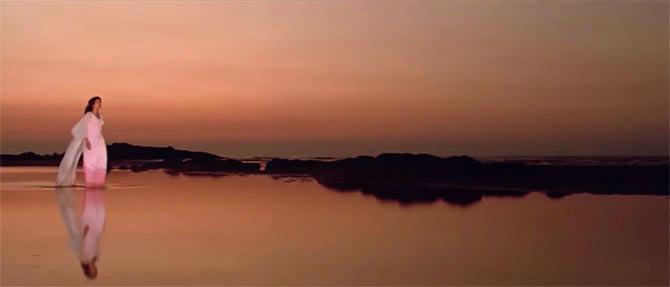 Dimple Kapadia makes estrangement look so glamorous against Goa's sea-facing scenery in Saagar's Saagar Kinare Dil Yeh Pukare Tu Jo Nahi Toh Mera Koi Nahi.
Ek Duuje Ke Liye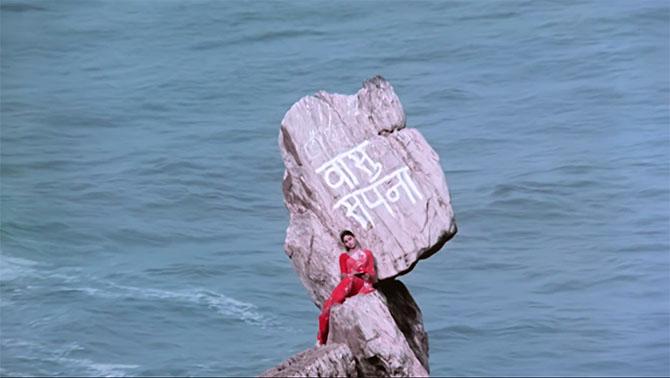 Rati Agnihotri resting against a doodled rock and missing her beau in the middle of the sea -- it just doesn't get more symbolic than that.
Rajnigandha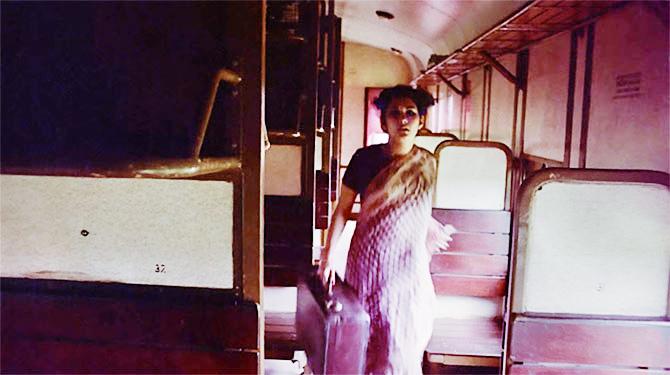 Vidya Sinha's nightmare, where she wakes up to find herself in an empty train compartment, is stuff of serious shudder and underscores our fear of being alone.
Ijaazat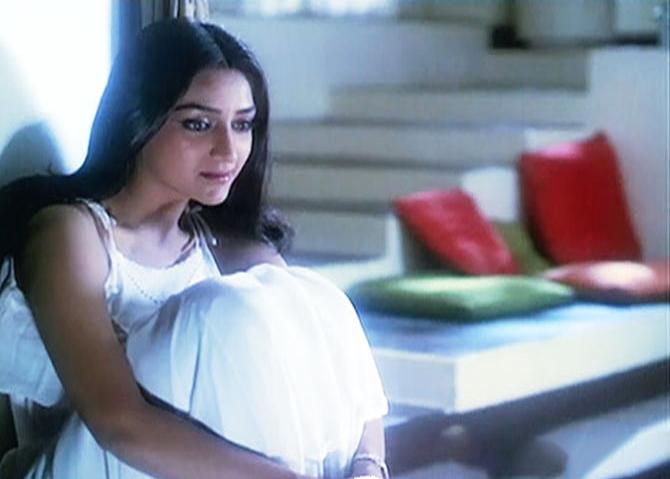 Anuradha Patel's tasteful but unoccupied home mirrors her hidden 'khaalipan' that she needs to fill up with metaphorical 'saaman' in Gulzar's profound musings.
Kinara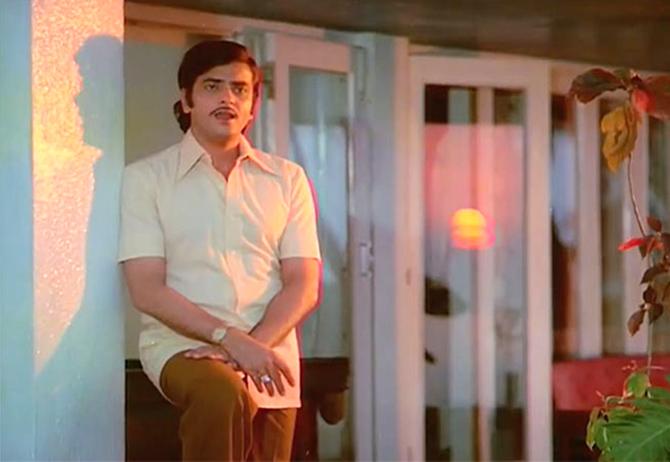 Gulzar frames sad solitude to perfection yet again in Jeetendra's Hum Sabhi Akele Hain realisations in Kinara.
Khushboo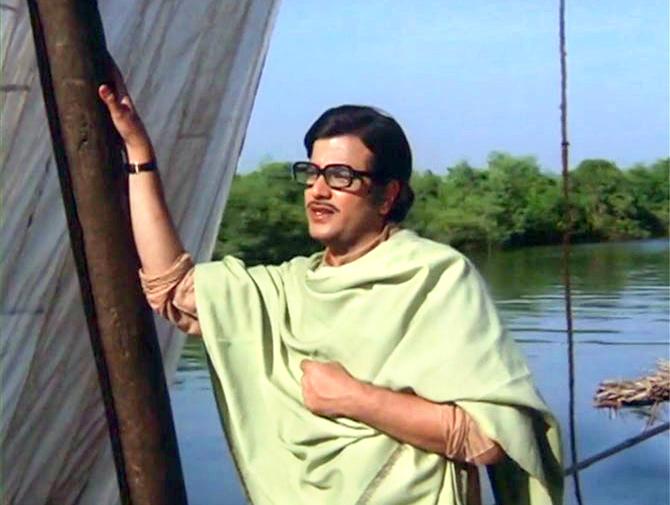 Another golden moment of the same by the same team is achieved in Khushboo's O Majhi Re.
Razia Sultan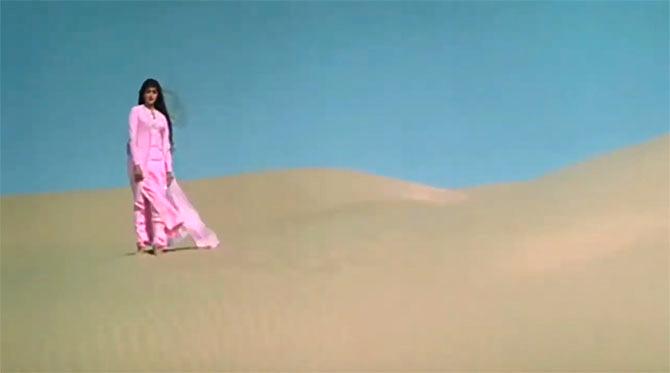 A lonesome Hema Malini wandering about the dunes singing Aye Dil-e-Nadaan, how's that for pensive in pink?
Anand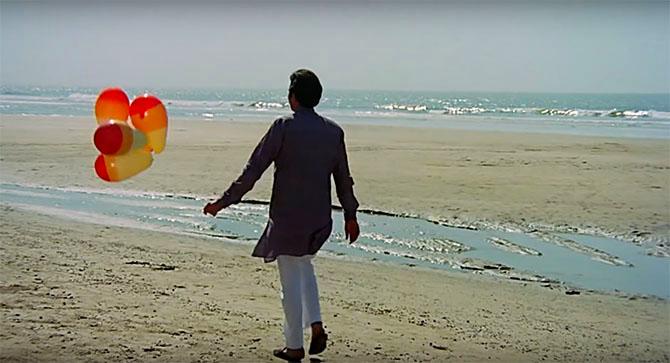 There's something both warm and wistful about Rajesh Khanna walking on the beach releasing a bunch of balloons in the sky doffing his hat at that bittersweet paheli called Zindagi.
Kabhi Kabhie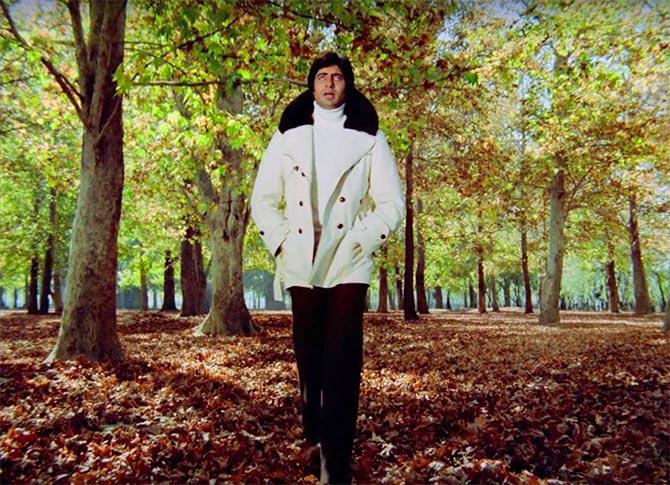 Amitabh Bachchan sows the seeds for Main Aur Meri Tanhayi as the privately suffering poet in Kabhi Kabhie.
Guide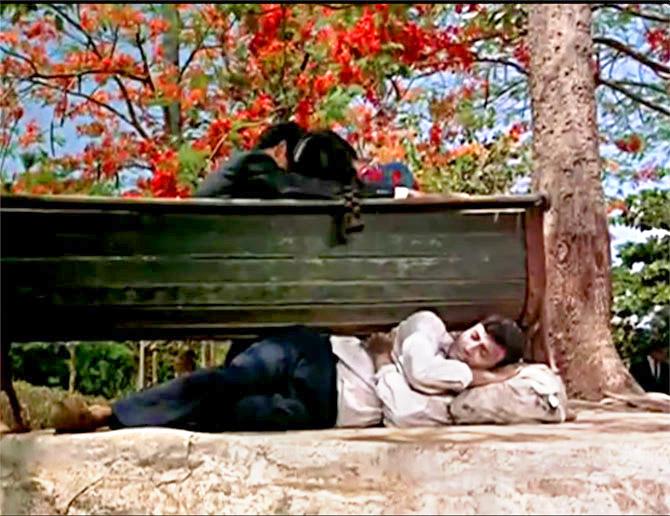 Dev Anand's journey towards spiritual salvation kickstarts once he realises he is better off shunning society in the philosophical wisdom of Wahan Kaun Hai Tera.
Mera Naam Joker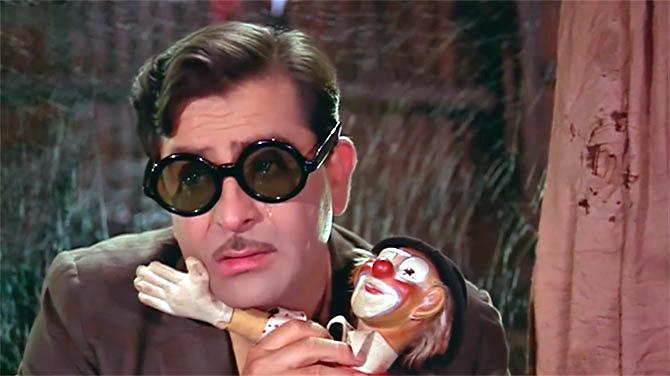 Laugh and the world laughs with you, cry and you cry alone. Who knows this better than Raj Kapoor's heartbreaking clown in Mera Naam Joker?
Kaagaz Ke Phool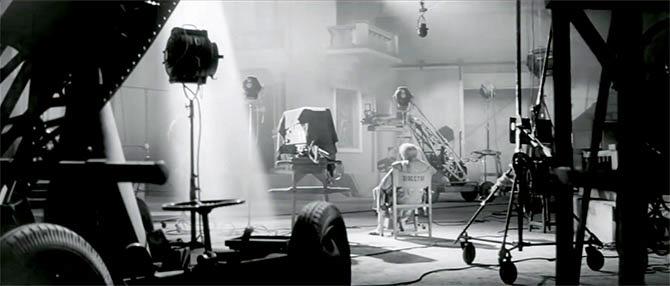 Forgotten, faded, a film-maker breathes his last in the studio where he gave life to films and earned fame in the final, unforgettable shot of Guru Dutt's black and white masterpiece.
Garm Hawa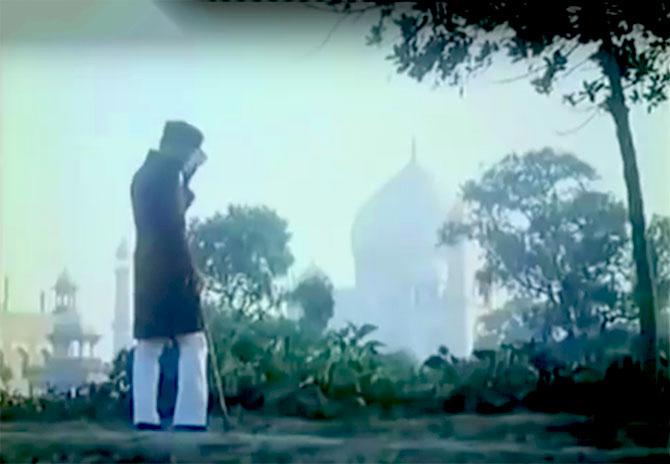 Balraj Sahni takes a moment for himself in the city that's home to him and the iconic Taj Mahal in M S Sathyu's Partition drama before realising, Insaan kab tak akela jee sakta hai?