From the promos of Jawan, it looks like Shah Rukh Khan takes a metro train hostage, even as he serenades them with Hemant Kumar's song from Bees Saal Baad.
There have been several films about hostage situations and the good ones build up tension and suspense.
In recent years, films like Neerja (2016), Bell Bottom (2021) and Faraaz (2023) were about terrorists taking innocents hostage.
Deepa Gahlot lists some interesting made-for-OTT hostage dramas that you can watch.
Chor Nikal Ke Bhaaga (2023)
Where to watch? Netflix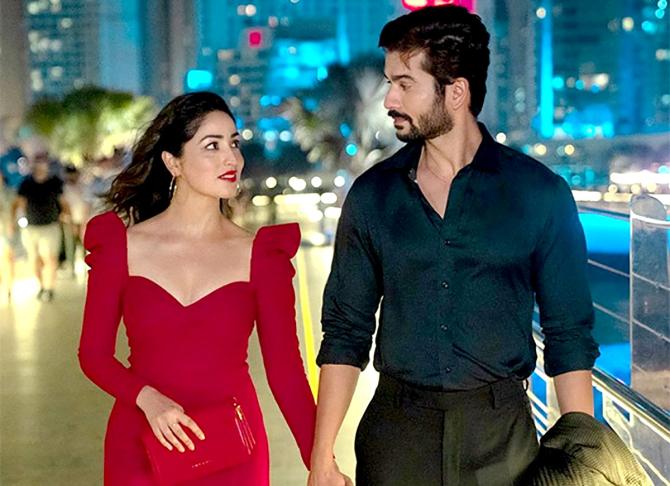 Ajay Singh's directorial, written by Siraj Ahmed and Amar Kaushik, was a clever, unpredictable thriller.
Flight attendant Neha (Yami Gautam Dhar) is persuaded by her boyfriend Ankit (Sunny Kaushal) to help him smuggle a large consignment of diamonds from a Gulf city to Delhi.
It seems easy enough, but the plane gets hijacked by masked men, who want the plane diverted to Kullu airport and a Kashmiri terrorist leader lodged in a Manali jail be released in exchange for the hostages.
A fast-paced, enjoyable film with a fine performance by Yami.
Asur Season 2: (2023)
Where to watch? JioCinema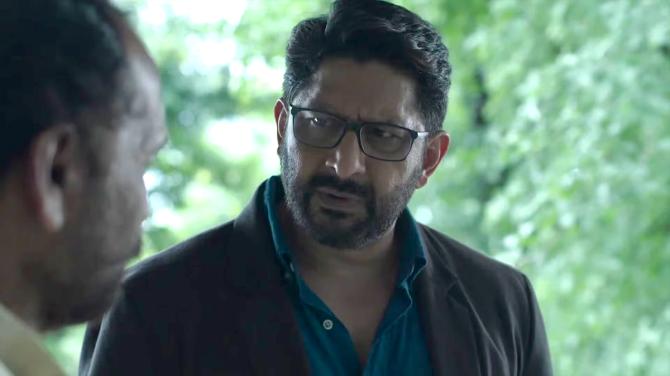 Season two of Asur, created by Gaurav Shukla and directed by Oni Sen, starts where the first ended, with the mask-wearing ghoulish serial killer getting away.
Forensics expert Nikhil Nair (Barun Sobti) lost his daughter, which ended his marriage to computer wiz Naina (Anupriya Goenka).
The other CBI officer Dhananjay Rajput (Arshad Warsi) ended up in a monastery, where he is given pep talks by a scarily wise little monk, Anant (Atharva Vishwakarma).
This time, the killer Shubh gets more brazen. He engineers a hostage situation in a restaurant, and then threatens to blow up even more people using sophisticated sonic bombs, in effect, holding large sections of innocents hostage and manipulating things from a remote den.
Like many films or shows about evil men with a God complex, this one also hands over too much power to one man. But that also makes scuppering his plane more fun to watch.
Crackdown Season 2 (2023)
Where to watch? Jio Cinema
In the second season of Apoorva Lakhia's thriller, an intelligence team led by Riyaaz 'RP' Pathaan (Saqib Saleem), Divya (Shriya Pilgaonkar) and Zorawar (Iqbal Khan) have to deal with a crisis in which a plane with 80 passengers on board, including RP's estranged wife Preeti (Rashmi Adgekar), vanishes from the radar, and the hostages have to be rescued from terrorist, Khalil (Freddy Daruwala).
Brisk 30-minute episodes, plenty of action and drama keep the thrills on high heat.
A Thursday (2022)
Where to watch? Disney+Hotstar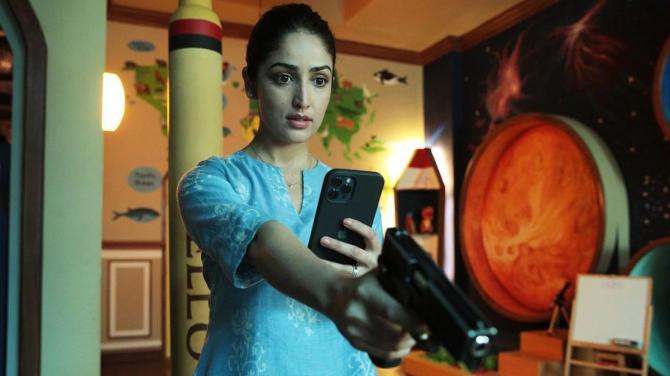 Yami Gautam Dhar plays Naina, a playschool teacher, who takes her class of children hostage. The title of Behzad Khambata's film is obviously a hat-tip to Neeraj Pandey's 2008 sleeper hit, A Wednesday, in which an angry vigilante took on terrorists.
Naina then calls the cops to make her demands.
She wants to talk to the arrogant Inspector Javed Khan (Atul Kulkarni), who was a part of her past.
With children held captive, including that of a mediaperson, Naina can get what she wants. The plot was not too believable, but held the suspense to the end.
Kathmandu Connection Season 2 (2022)
Where to watch? SonyLiv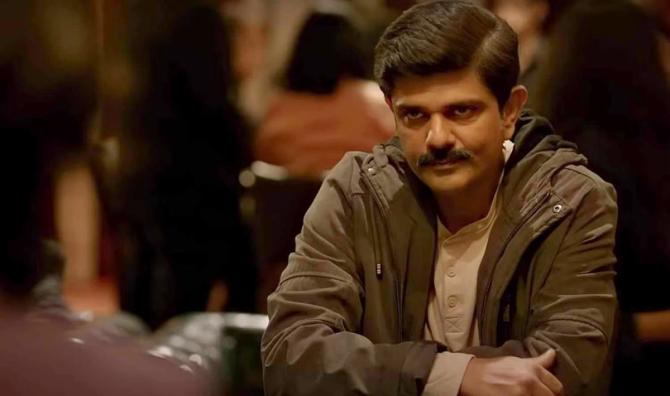 Directed by Sachin Pathak, the second season of this show begins with a hijacking as a plane takes off from Kathmandu.
It sets off a frantic investigation and attempts to stop the nefarious plans of the terrorists.
It is a generic conspiracy thriller, but its swift pace and decent performances by Amit Sial, Aksha Pardasany and Prashant Narayanan make it watchable.
Collar Bomb (2021)
Where to watch? Disney+Hotstar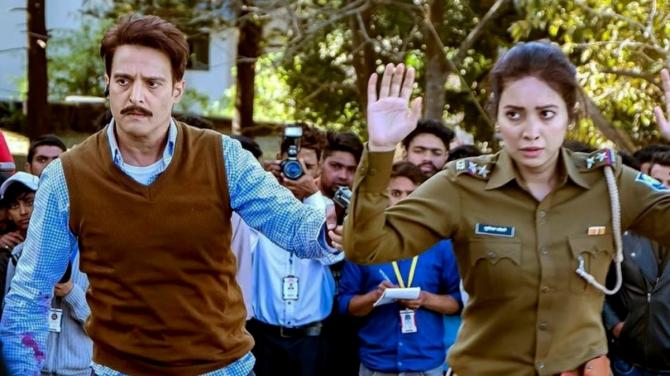 Jimmy Sheirgill's performance as a cop with a history and its compact 87-minute running time enhances this otherwise routine hostage drama set in Himachal Pradesh.
A suicide bomber (Sparsh Shrivastava) terrorises a school and there is a race against time to keep the man from pushing the button and save the hostages.
Directed by Dnyanesh Zoting, the film complicates the plot too much but also makes a few points about communal baises.
Dhamaka (2021)
Where to watch? Netflix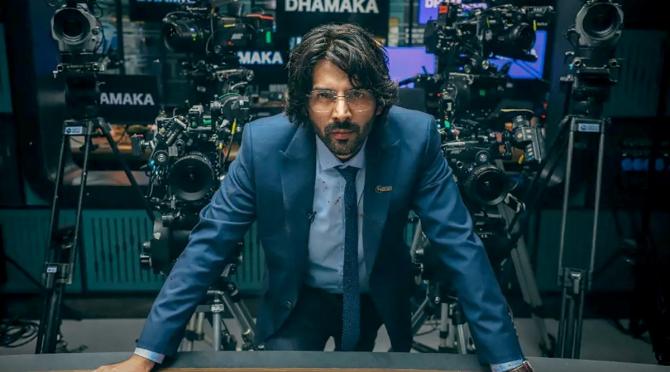 Based on the Korean film The Terror Live, Ram Madhvani's Dhamaka, starring Kartik Aaryan, has a man threatening to blow up the Mumbai Sea Link if his demands are not met.
Aaryan plays an ambitious radio show host, who sees a career-enhancing scoop in front of him, that would get him back into prime time television.
Amruta Subhash plays his unscrupulous, sensation-mongering, boss.
The film may be short on logic, but it is evenly paced and Aaryan gets to show that when given a chance, he can act.
Bell Bottom (2021)
Where to watch? Amazon Prime Video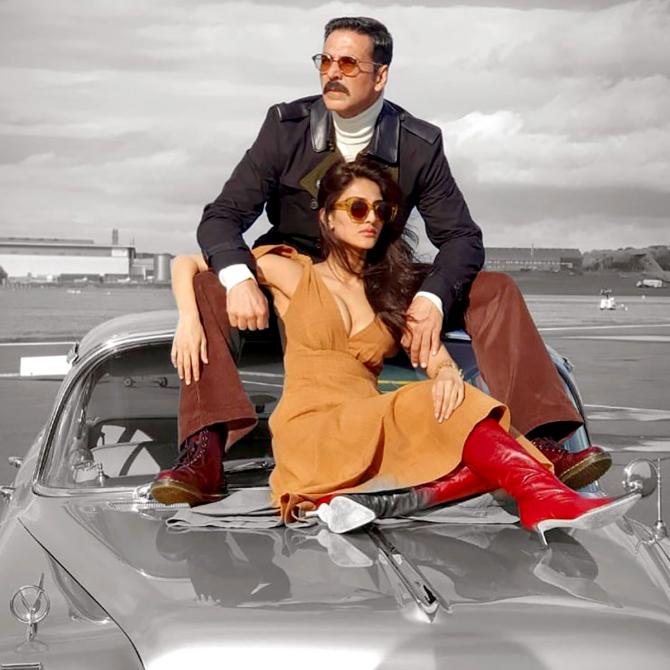 This hijack-and-rescue adventure, directed by Ranjit M Tewari was not made for OTT, and released in theatres in 2021, in the midst of the pandemic. It made its way to Amazon Prime in less than a month.
Akshay played Anshul Malhotra, a clerk in R&AW, who has studied the phenomenon of plane hijackings since his mother was killed on a flight.
In 1984, when the seventh Indian plane gets hijacked by terrorists, Anshul comes up with a plan to rescue hostages and put an end to this terrorist bargaining chip.
During a briefing, Prime Minister Indira Gandhi, impressed by Anshul's information and focus, authorises a rescue mission.
Anshul is given the code name 'Bellbottom' and embarks on a covert operation in Dubai to capture the terrorist leader Doddy (Zain Khan Durrani).
A breathless pace, many twists, a terrific climax in a sandstorm and a delightful twist in the end made the film entertaining.
Hostages (2019-2020)
Where to watch? Disney+Hotstar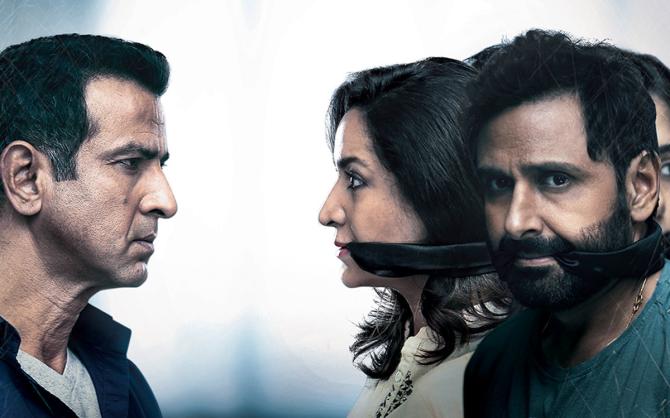 In the first season of the show, based on an Israeli series, the family of Dr Mira Anand (Tisca Chopra) is held hostage by a cop, Prithvi Singh (Ronit Roy). She is to operate on the CM (Dalip Tahil), and he wants her to kill her patient if she wants to save her family.
Directed by Sudhir Mishra, the show had an intriguing premise, but when the plot carried over to another season (directed by Sachin Krishn), and another hostage situation, it lost its grip, with too many characters and sub plots.
Still, a thriller that stood out in the crowd of OTT content, mainly because of its cast.
State of Siege: 26/11 (2020)
Where to watch? ZEE5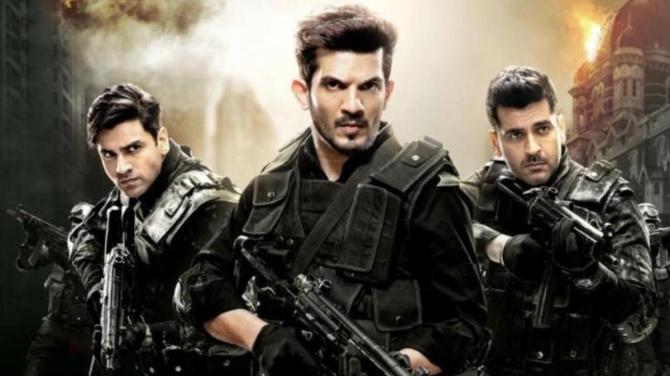 Directed by Matthew Leutwyler and Prashant Singh, this series was based on Sandip Unnithan's book Black Tornado on the 26/11 Mumbai terror attacks.
With a cast that included Arjan Bajwa, Arjun Bijlani, Tara Alisha Berry and Mukul Dev, it told the story of that terrible time in Mumbai's history when, in 2008, terrorists killed and held hostage innocent citizens at multiple locations.
When the police suffered casualties at the Taj Mahal hotel, NSG commandos are assigned to carry out the rescue mission.
The series was told from the point of view of the commandos, with a degree of authenticity.