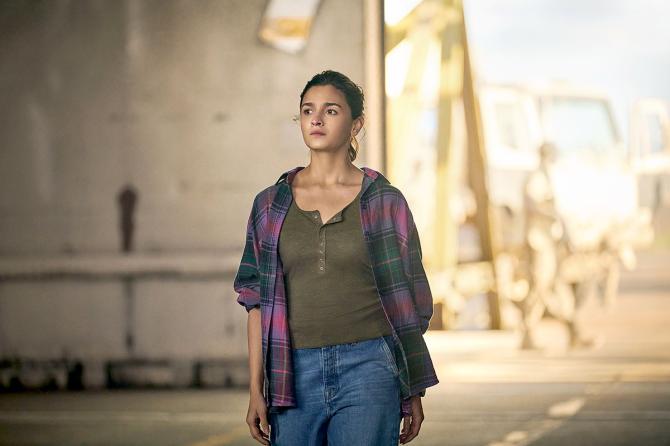 In the new Tom Harper film, Heart of Stone, Alia Bhatt plays a pivotal role alongside Gal Gadot. She is the latest in a small line of Bollywood stars who have made a dent in Hollywood.
In the old days, white actors would usually play brown characters, like Peter Sellers' hilarious turn in The Party, as the head-waggling Hrundo V Bakshi, that had a section of Indian viewers howling in annoyance at the caricature.
Actors like Saeed Jaffrey, Madhur Jaffrey, Roshan Seth and Victor Banerjee did a few foreign films, but in small roles.
The Merchant-Ivory filmography has Indian stars like Shashi Kapoor, but those films are not mainsteam Hollywood.
Om Puri and Shabana Azmi have worked extensively in the West, but their best films like City of Joy are unavailable on OTT.
British cinema has been more open to talent from outside the country because of the kind of films made there -- they tell interesting stories but cannot match Hollywood's lavishness.
In recent years, Priyanka Chopra has been India's best known export to Hollywood.
Deepika Padukone had a bash at the xXx action franchise. Aishwarya Rai did a forgettable Pink Panther reboot. Nargis Fakhri had a noticeable role in Spy.
It does look like the door has been toed open for others with the desire to go to Hollywood. Shah Rukh and Salman Khan claim they don't want to though the former would fit right in among the top stars anywhere.
If Amitabh Bachchan was tempted, it was for Baz Luhrmann's The Great Gatsby, in which he played a small but important part.
A pick of just 10 watchable (a couple of them admittedly in the so-bad-it's-fun category) foreign films starring Bollywood stars in significant roles are available to watch on streaming platforms. Deepa Gahlot lists them out.
Lawrence of Arabia, 1962
Where to watch? Rent on Amazon Prime Video for Rs 69
Back in the 1960s, David Lean was a great director and his epic adventure, based on the story of English officer T E Lawrence, who united warring Arab tribes to fight the Turks along with the British at the time of World War l, was as big and grand as it could get.
It went on to win seven Oscars.
The lead was played by a flamboyant Peter O'Toole, and I S Johar had a good role alongside greats like Alec Guiness, Anthony Quinn and Omar Sharif.
He played Gasim, who is first rescued by Lawrence and then killed.
Johar was one of the earliest Indian stars to make a small mark in the West, when this exchange of talent was not so common.
Indiana Jones And The Temple Of Doom, 1984
Where to watch? Rent on YouTube and Google Play Movies for Rs 80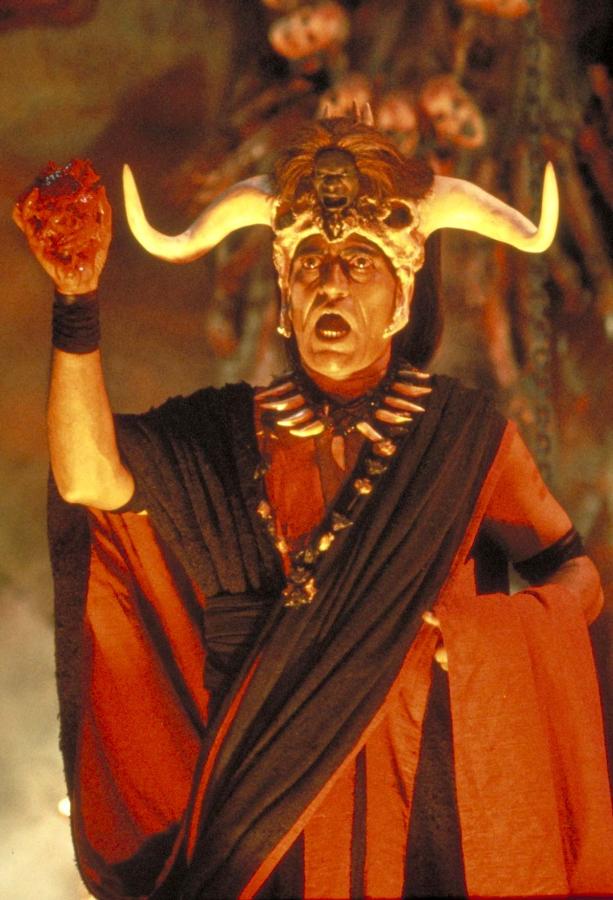 Amrish Puri must have been the envy of every Indian actor when Steven Spielberg cast him in the second film of the Indiana Jones franchise starring Harrison Ford.
Puri played an evil thugee priest Mola Ram with a fierce get up. The scene of him eating a monkey's brains caused protests in India.
In any case, the film did not get permission to shoot in India -- the usual image of the country issues -- and had to shift to Sri Lanka.
Puri was so impressive even in the cartoonish role that he could have built a fairly successful career in Hollywood, but he chose to continue working in Indian films.
Jurassic World, 2015
Where to watch? Amazon Prime Video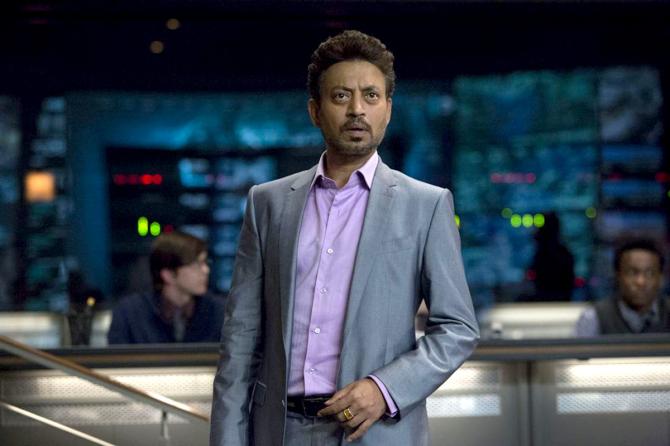 Irrfan made his presence felt in Asif Kapadia's The Warrior and Mira Nair's The Namesake, and did mainstream Hollywood films like The Amazing Spiderman and Inferno.
The film in which he had a major negative role was Colin Trevorrow's Jurassic World in which he starred alongside Chris Pratt.
He played Simon Masrani, the new owner of a dinosaur theme park. He foolishly orders a new hybrid dinosaur to be created and predictably, the predatory beast goes on a rampage.
It was silly fun, and Irrfan looked totally as ease.
Silver Linings Playbook, 2012
Where to watch? Neflix and Amazon Prime Video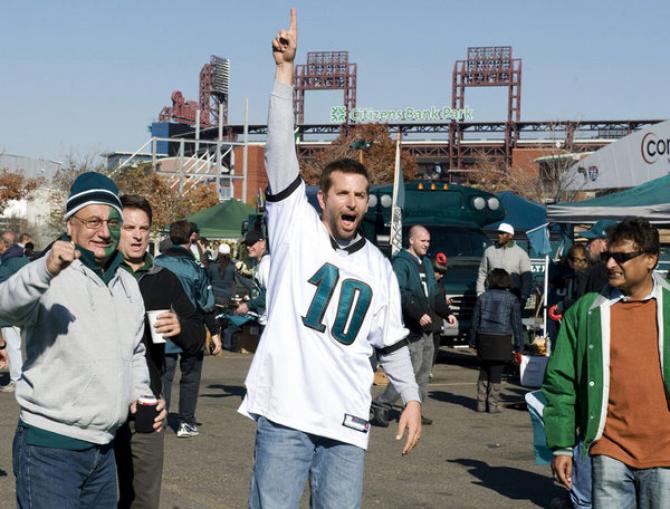 Anupam Kher has been doing international projects on and off, but hit the lottery with David O Russell's Oscar-winning film, Silver Linings Playbook.
He played the small but important role of Dr Cliff Patel, therapist to the main lead, Bradley Cooper (who was paired with the ethereal Jennifer Lawrence).
Since the film also starred Robert De Niro, Kher has boasted of his continued close friendship with the Hollywood icon.
The film about the lead's mental health issues is worth a look.
xXx: Return of Xander Cage, 2017
Where to watch? Amazon Prime Video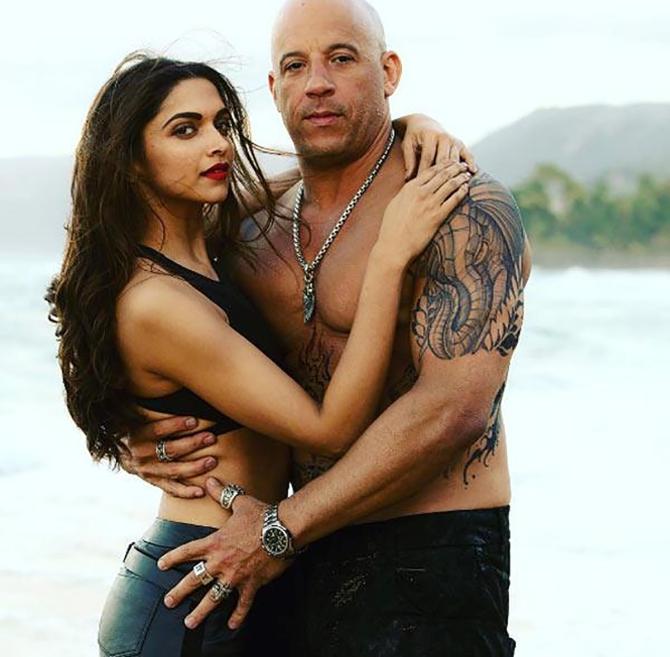 When an Indian star made it to the xXx franchise, it was a big deal.
In xXx: Return of Xander Cage, Deepika Padukone played a kick ass action girl, Serena Unger, who gets to wear slinky costumes, kiss Diesel and compare body art with him.
It wasn't much of a role for an actress like her, but she made her Hollywood debut. Unfortunately, she did not follow it up with more projects.
With her looks and talent, she would be an asset to any kind of cinema.
Tenet, 2020
Where to watch? Amazon Prime Video to rent for Rs 119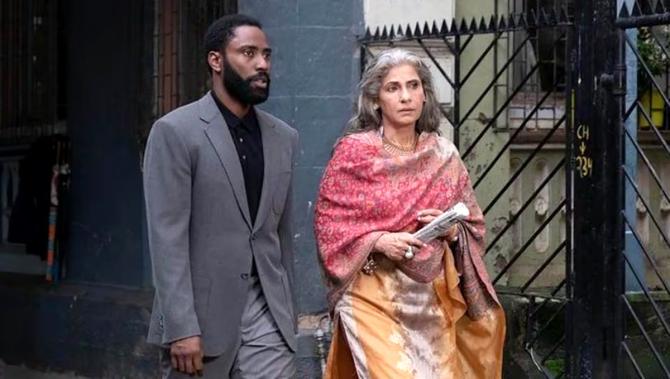 Any number of actresses in the world must have coveted a Christopher Nolan film, and Dimple Kapadia, who claimed she had never heard of the cult director, bagged it.
She played arms dealer Priya Singh.
One of India's most glamorous actresses, she left her vanity by the door to grey her hair, and match strides with the line-up of stars like Robert Pattinson, Michael Caine and Kenneth Branagh.
Kapadia takes her fame lightly, and did not seem intimidated by the director's aura.
Baywatch, 2017
Where to watch? Amazon Prime Video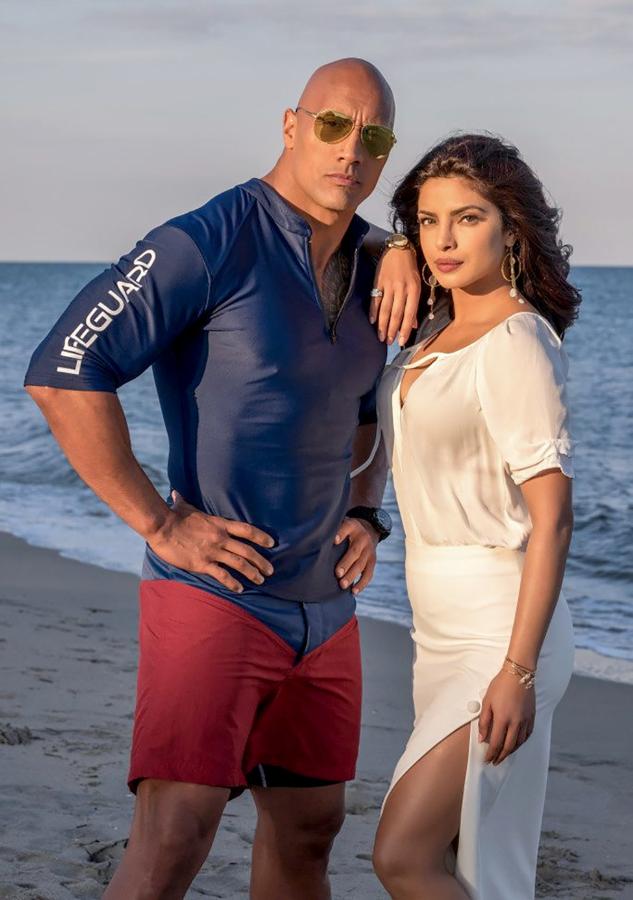 An updated version of the on the popular TV series about life guards on an Emerald Bay beach, Baywatch starred Priyanka Chopra as the villainous Victoria Leeds.
After the TV series Quantico, this was the first proper Hollywood film she did, even it was a dud.
The character she plays runs a drugs operation -- she gets to wear cleavage-revealing outfits, a permanent red-lipsticked pout, and gets one good line, 'If I were a man, you'd call me driven.'
There's always The Matrix Resurrections but then Priyanka is kind of lost among the bigger stars.
Dwayne Johnson and Zac Efron, she tackles with ease.
Mission : Impossible - Ghost Protocol, 2011
Where to watch? Amazon Prime Video and Netflix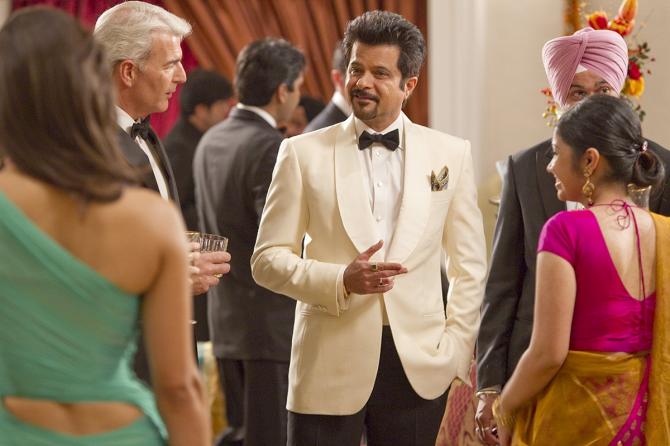 If there's a star who deserves international stardom, it is Anil Kapoor. Like so many others in Bollywood, he doesn't seek it and doesn't care if he goes to Hollywood.
He appeared as the genial TV show host in the big Danny Boyle hit Slumdog Millionaire (no, it's not on OTT), and for some reason, accepted the giddy role of media baron Brij Nath in Brad Bird's Mission: Impossible.
It's a huge franchise in which Tom Cruise sucks all the acting oxygen, so it is a thrill to see Kapoor in the film, doing his best with what was offered to him.
The Gray Man, 2022
Where to watch? Netflix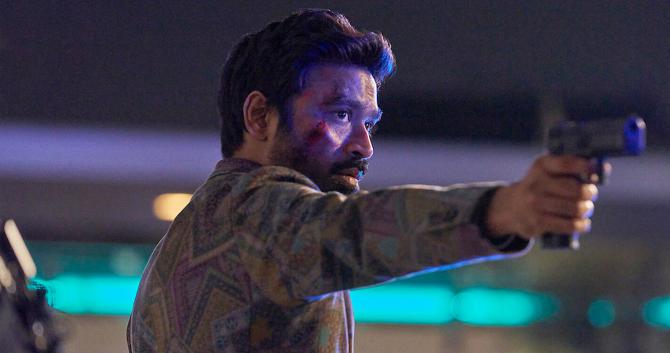 Dhanush made it to the big league with the Russo Brothers' spy thriller, The Gray Man, sharing screen space with Ryan Gosling, Chris Evans, Ana de Armas and Billy Bob Thornton, playing an assassin called Avik San.
He had made his international debut with the unimpressive The Extraordinary Journey Of The Fakir (2018), but starring in a movie that is expected to grow into a franchise, in which Avik San will continue to appear, is a temptation.
It may not have won Dhanush any new fans, but did widen his own range of experience.
Kandahar, 2023
Where to watch? Amazon Prime Video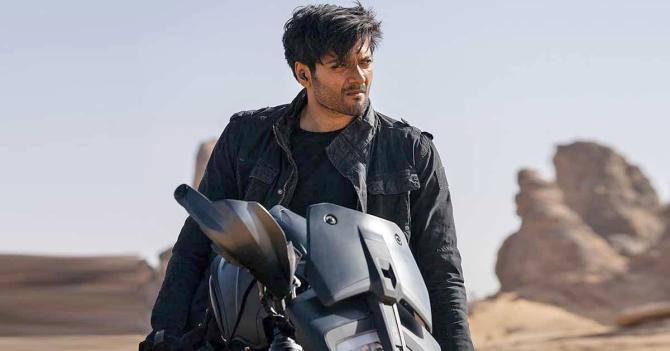 With films like Victoria And Abdul, Death On The Nile and a small part in Fast & Furious 7, Ali Fazal took a bash at the tough-to-crash gate of Hollywood.
In Ric Roman Waugh's Gerard Butler actioner, he played the quite meaty role of ISI agent Kahil Nasir, zipping around on motorbike, tracking the hero.
Kahil gets to take off his helmet, and glare into the middle distance several times, like a macho model for leather jackets, aftershave or cigarettes.
Good to see an Indian actor up there, even if he plays a Pakistani.