As business or burden, function or fashion, they've appeared in scenes and songs to assert many an emotion.
And so after looking at trees, terrace, chandeliers, jhoola and balloons, Sukanya Verma looks at Bollywood's cool, curious, bag moments.
Kabhi Haan Kabhi Naa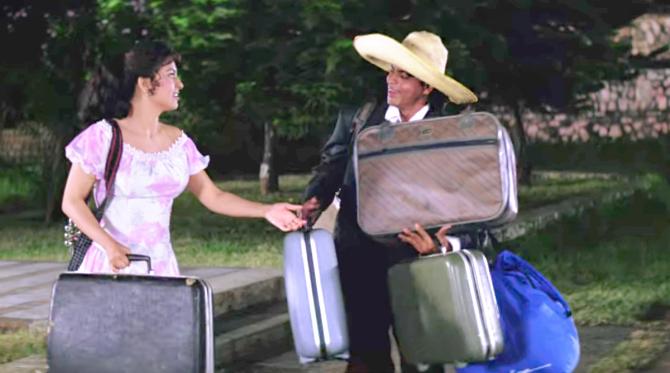 God bless Juhi Chawla for showing up in the final scene and saving us from the heartbreak of watching Shah Rukh Khan sulk in singlehood.
New in town and asking for directions, she's arrived with quite a bit of luggage, which she valiantly attempts to carry alone until a chivalry personified SRK volunteers to help.
Bottom-line: Things aren't so bad when you find someone to share the load.
Zindagi Na Milegi Dobara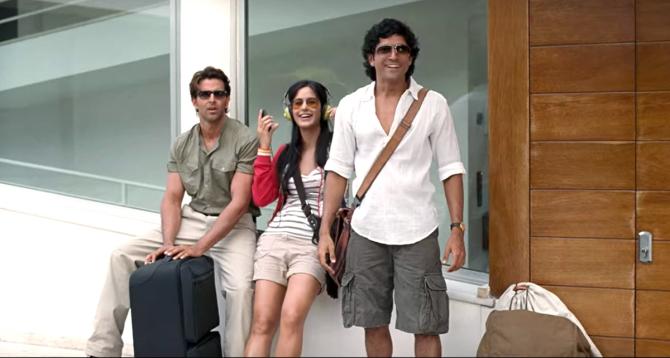 Three friends decide on a road trip in Spain for one's bachelor party. But it's the details of Zoya Akhtar's storytelling that tells us about their temperament.
And it all begins with how they pack -- choice of luggage, manner of arrangement (or lack of it) and to spice things up a little, there's a pricey Hermès purse making a guest appearance as the now famous Bagwati.
Ludo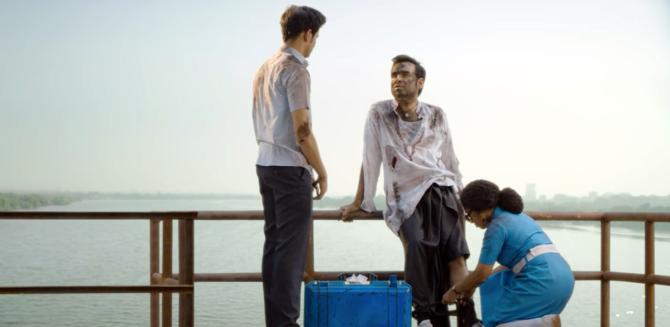 The blue suitcase full of sinister money becomes a bone of contention between a dangerous mobster and a pair of underdogs finding an unlikely connection in Anurag Basu's Ludo.
Lootcase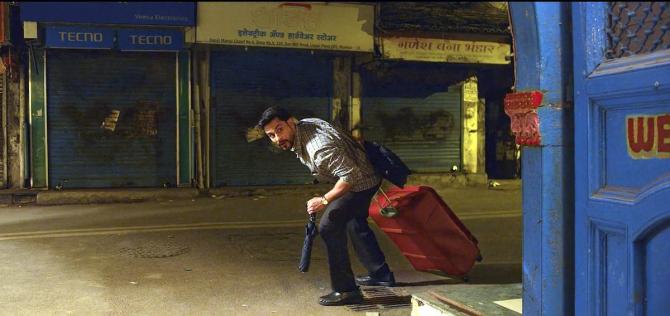 Discovering a suitcase full of money with no strings attached is every penniless man's ultimate dream.
Kunal Kemmu finds his fulfilled until the rightful owners return to take his case.
Jab We Met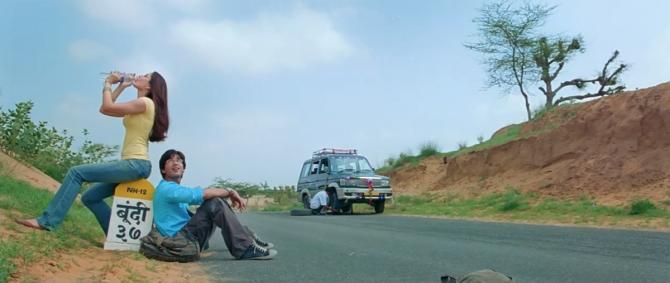 Imtiaz Ali's love for travel is well documented in romances where its leads fall in love on the road.
Jab We Met is one of the best instances of the same.
Can the bags be behind?
Jagga Jasoos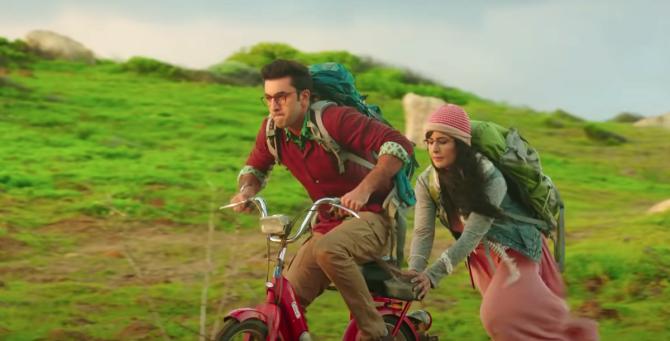 Ranbir Kapoor and Katrina Kaif shake a leg to Ullu Ka Pattha and backpack through a great deal of Marrakesh engaging in detective like pursuits in Anurag Basu's Jagga Jasoos.
Khoobsurat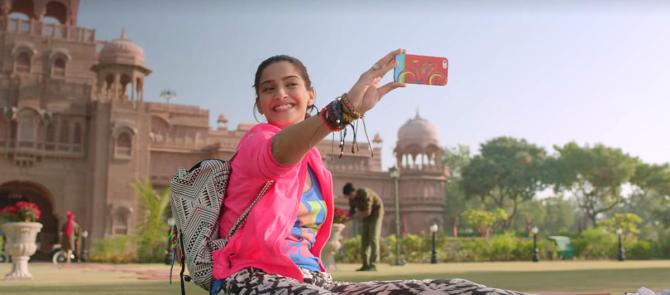 Everything about Sonam Kapoor's happy-go-lucky, goofball physiotherapist in Khoobsurat remake screams bright and bubbly.
Her quirky fashion as well as those dozen tassels on her printed backpack.
Pyar Kiya Toh Darna Kya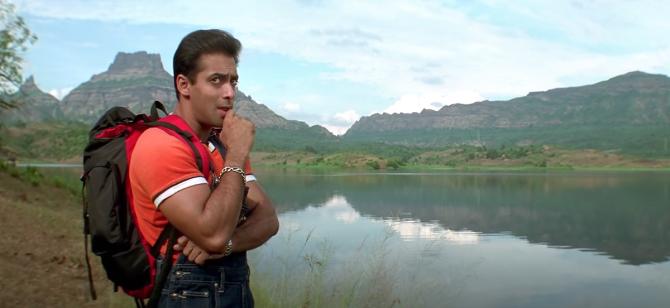 Armed with a rucksack and romantic aspirations, Salman Khan backpacks his way to woo ladylove Kajol and her grouchy big brother Arbaaz whilst humming Deewana Main Chala Usse Dhoondne Bade Pyaar Se.
He looks healthy enough to pull it off.
Dilwale Dulhania Le Jayenge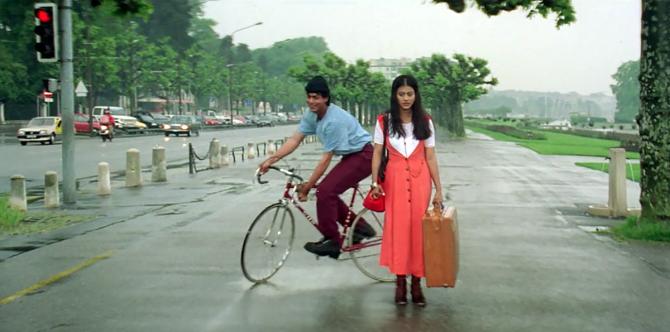 Kajol shows no less stamina as she lugs around a hefty suitcase across the streets of London and secretly acknowledges her feelings for SRK right after their eventful trip to Europe.
Qayamat Se Qayamat Tak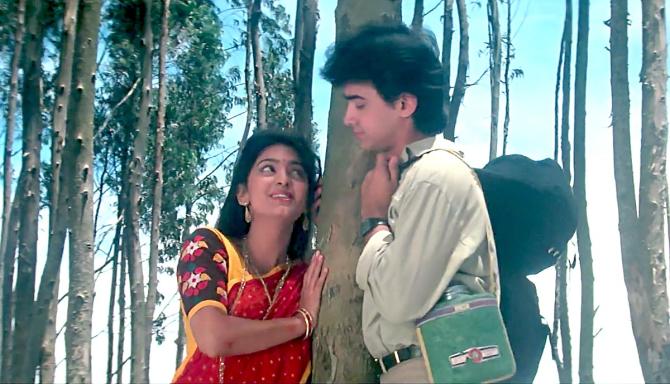 Aamir Khan and Juhi Chawla make most of their lost-in-the woods scenario while resembling a pair of picnicking kids what with all the bags and water bottles.
Hero No 1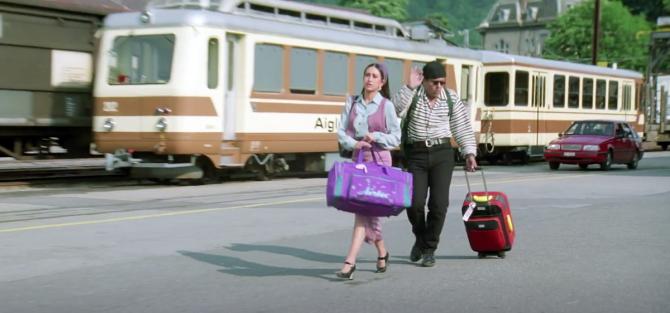 Only Govinda can pull off courting his heroine right after disembarking from a plane, hands filled with bulky bags et al at an international airport, no less to serenade Karisma Kapoor and her aunt all the way to the Swiss railway station and liken himself to Rajesh Khanna and Amitabh Bachchan.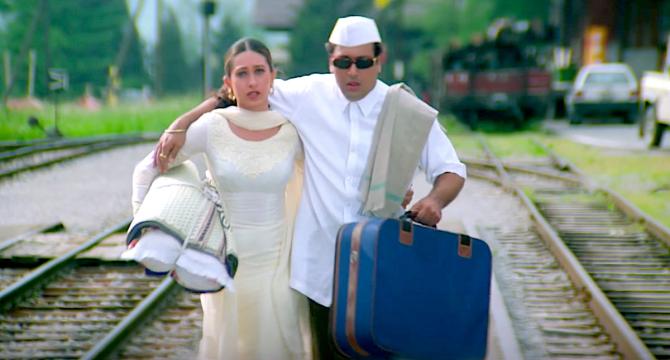 Hero No 1's luggage love is visible yet again when the duo imagines eloping from home boriya bistar in tow prompted by a certain 'baap ke darr se' in David Dhawan's Bawarchi rehash.
Don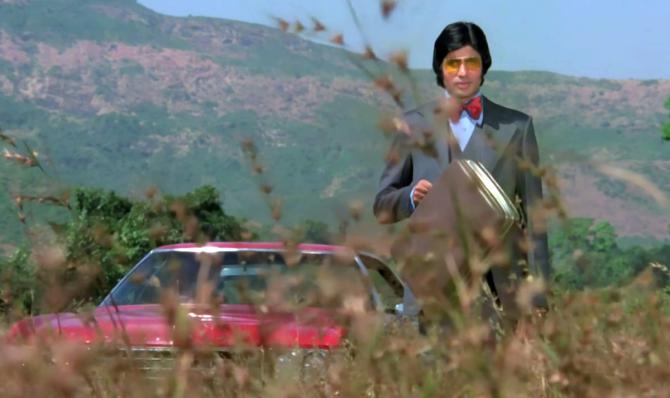 Where would all those crime masalaS about smugglers and their powerful syndicates be in the absence of the all-important briefcase?
Sometimes a carrier of big bucks, precious gold or diamonds, on others highly confidential documents.
Teesri Manzil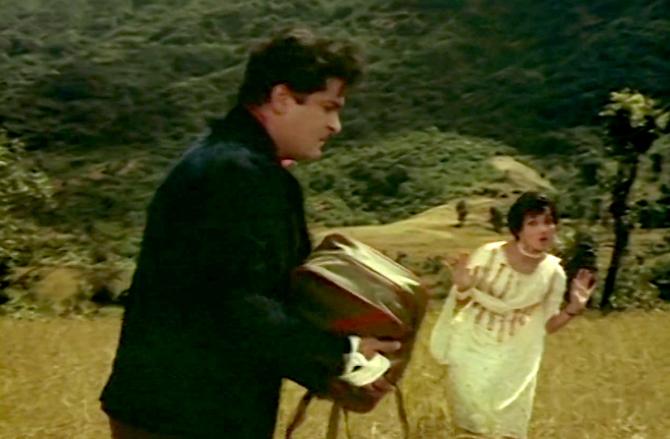 Asha Parekh's flirty, making-up session around O Mere Sona Re gets a whole lot of help from the bag Shammi Kapoor is possessively holding on to until she pulls out its straps evoking her beau's mock ire.
Coolie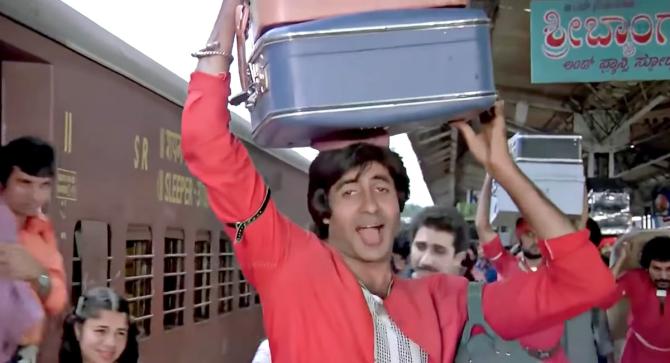 Saari duniya ka bojh hum uthate hain. Amitabh Bachchan's portrayal of Coolie is as iconic as it gets.
Coolie No 1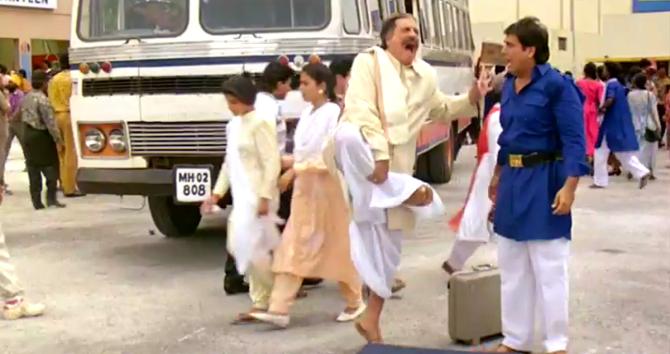 Govinda's Coolie No 1 juggles between bags and biwi before whom he's masquerading as mister money bags until the latter's father find out the truth in a rather painful way.
Of course, a bag is involved.
Taare Zameen Par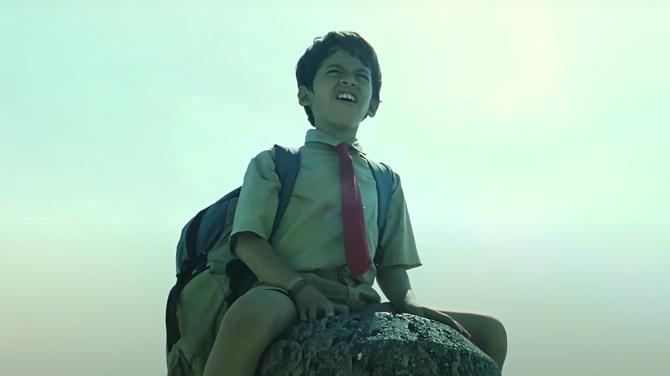 Knee high boy carrying the weight of the world and a voluminous school bag on his shoulders, Darsheel Safary takes a break from a bad day in school to enjoy the wonders of everyday sights in the imaginatively choreographed Mera Jahan.
Aur Pyaar Ho Gaya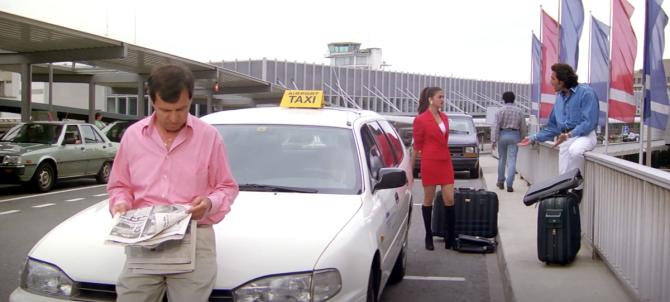 Mix-up of identities is a favourite Bollywood trope as is interchanging of suitcases leading to a quintessential meet-cute.
Both are strongly evident in Aishwarya Rai and Bobby Deol's case in Rahul Rawail's run-of-the-mill love story boasting of an exceptional soundtrack by Nusrat Fateh Ali Khan.
Parichay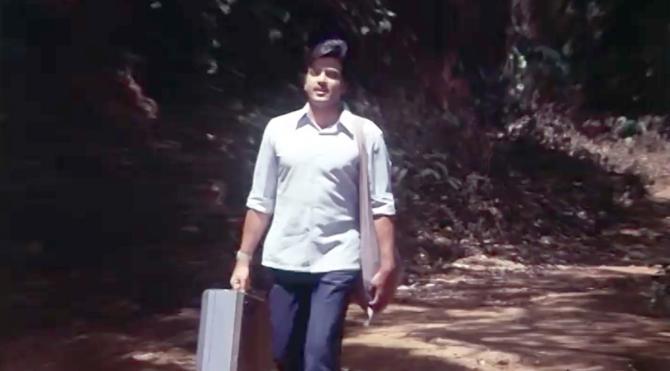 On the road with packed bags, nothing to lose and brimming in hope and philosophy is a visual that's masterfully portrayed by Gulzar in Parichay's Musafir Hoon Yaaron.
Mashaal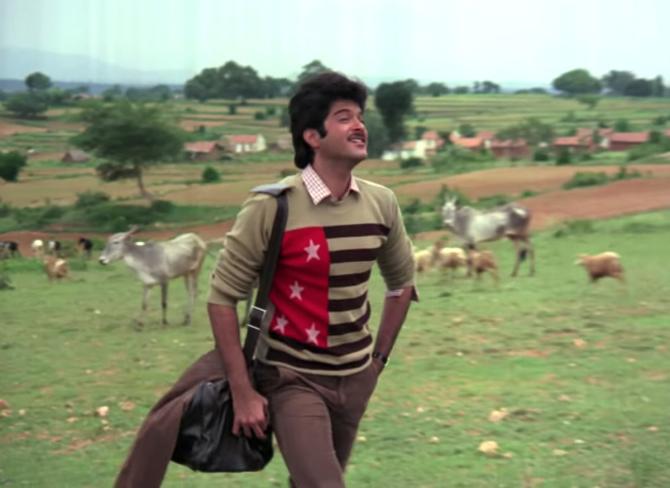 As well as the Javed Akhtar penned Mashaal where a recently rehabilitated Anil Kapoor makes his way back home with stars in his eyes and dreams in his heart declaring to all and sundry, 'Zindagi aa raha hoon main.'
Hum Tum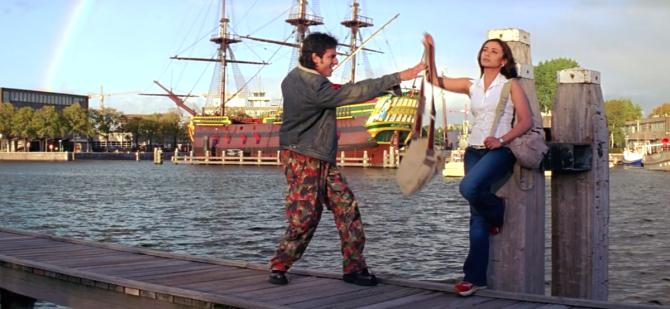 Saif Ali Khan and Rani Mukerji cut a youthful picture flaunting their canvas backpacks and satchels while out and about a prolonged Amsterdam stopover in Hum Tum.
Aamir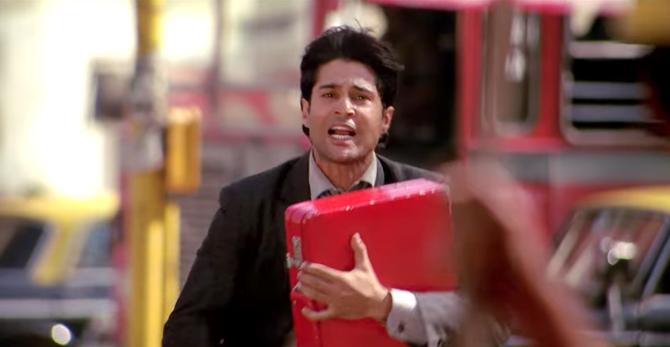 The suspicious looking red suitcase of Aamir, which acts as a tool of destruction and threat is the centre of its narrative and, ultimately, tragic conclusion.
Chhoti Si Baat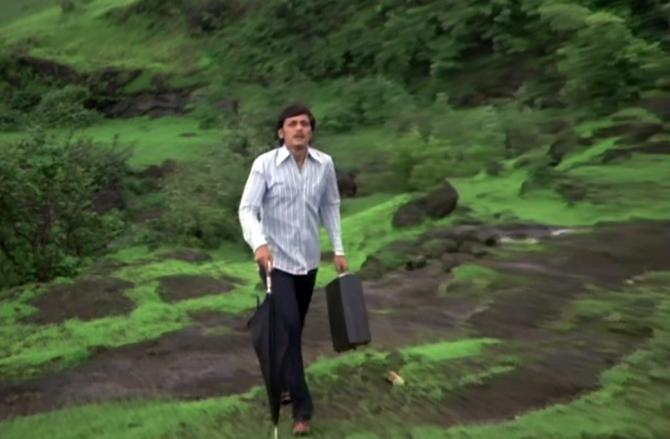 Amol Palekar's quest to get rid of his nervous temperament leads him to Ashok Kumar's skillful expert except the road to improvement is not easy.
But a determined Palekar shows he's up to the challenge by marching on the road less travelled with a suitcase and umbrella in hand.
Betaab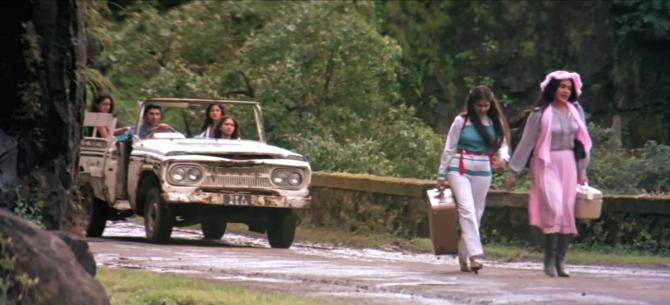 Kadam Kadam Badhaye Ja chants Amrita Singh boosting her morale as well as her quickly dwindling gang of girls while ambling through zigzag hilly roads and refusing to hitchhike with cocky Sunny Deol as part of a comic sequence in their super-hit debut Betaab.
Naseeb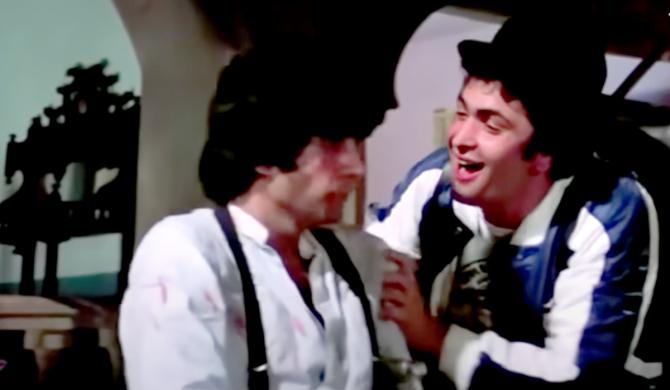 Rishi Kapoor's efforts to carry his big bag and bade bhaiya (Amitabh Bachchan) home lead to much amusement in Chal Mere Bhai.
Inaam Dus Hazaar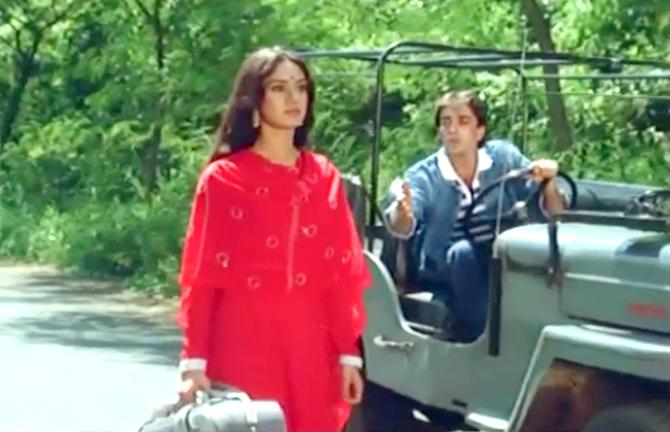 From sashaying in chiffon against snow clad mountains to carrying heavy luggage, the Hindi film heroine is subjected to endless drudgery.
Dil Hai Ki Manta Nahin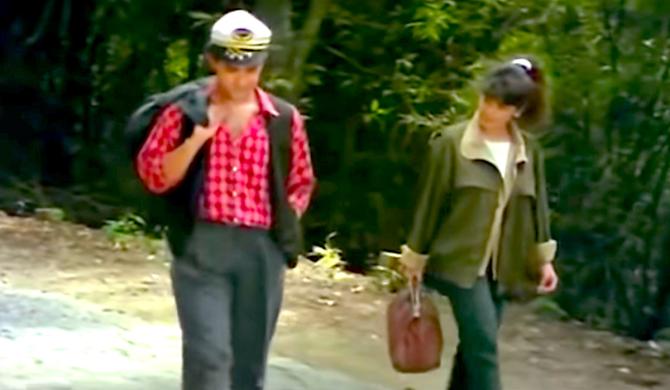 Travel bags are a constant companion, prop and witness to Aamir Khan and Pooja Bhatt's adorable chemistry and blooming road romance all the way from Bombay to Bangalore (before they became Mumbai and Bengaluru) in Dil Hai Ki Manta Nahin.