From chandeliers, balloons, the moon, the reds -- it's the little things that draw us to the bigger picture.
Sukanya Verma looks at the jhoola and how it's an unforgettable part of many a Bollywood imagery in celebration, romance, frolic and, sometimes, even menace.
A Suitable Boy
The first look of Mira Nair's adaptation of Vikram Seth's novel, A Suitable Boy, has Tabu and Ishan Khatter making eyes at each other whilst lying on a traditional jhoola.
Colour me intrigued.
Sholay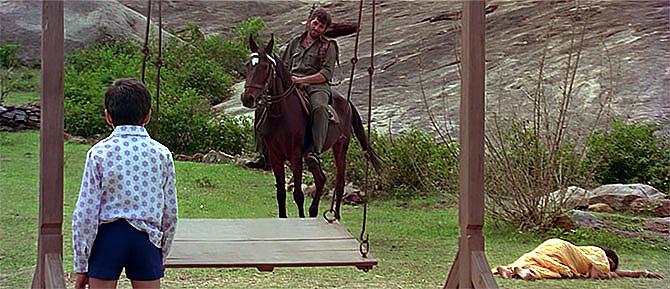 The squeaking sound of the swing marks the ominous arrival of feared bandit Gabbar Singh.
His murderous, merciless ways are made known when he doesn't even spare a child -- the final casualty of his broad daylight massacre and trigger point in Sholay's revenge saga.
Roti Kapda Aur Makaan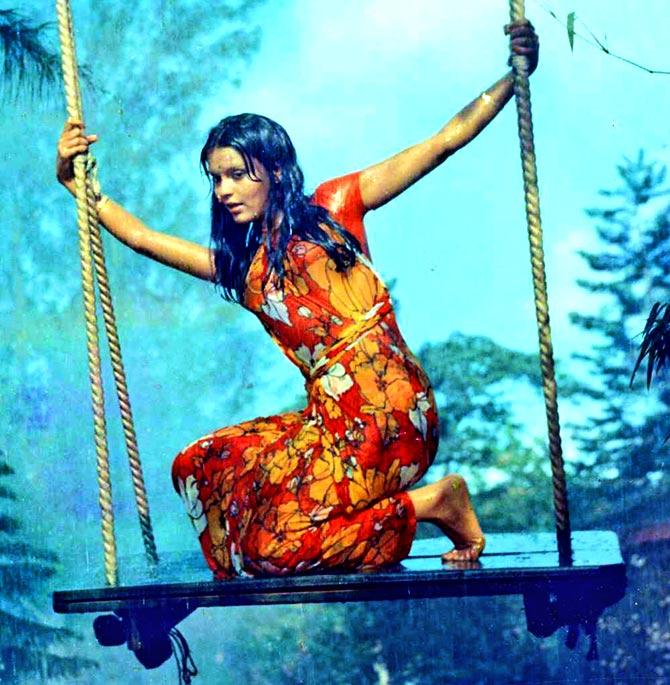 Remember a soaked Zeenat Aman swinging the jhoola to grab Manoj Kumar's attention in Hai Hai Yeh Majboori?
Mahal
The whole idea of ghostly figures and their fondness for jhoola while humming haunting numbers was popularised by Madhubala's iconic portrayal in Mahal.
The jhoola as a device for creepiness, cropped up as recently as Taapsee Pannu's Game Over. Except the image is too graphic to be shared here, so we'll spare you the horror.
Parinda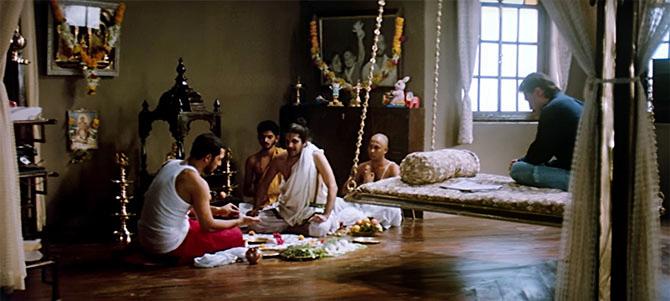 In Vidhu Vinod Chopra's seminal underworld drama, the grand jhoola mounted inside Nana Patekar's den is a constant witness to his commands, disputes, betrayal, phobias and, ultimately, going up in flames.
Apparently, the actor got hurt for real while filming one of Parinda's most hard-hitting scenes.
1942: A Love Story
Vidhu Vinod Chopra returned to the jhoola for more tender purposes while filming the R D Burman melody Kuch Na Kaho on Anil Kapoor and Manisha Koirala.
Maine Pyar Kiya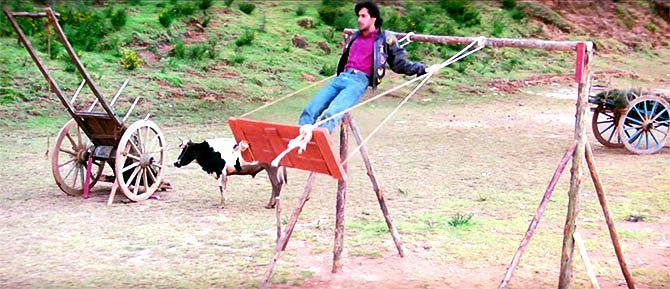 Dil Deewana, Salman Khan explains and demonstrates as he violently rocks the jhoola only to fall hard on his face. Ouch that for a learning lesson?
Omkara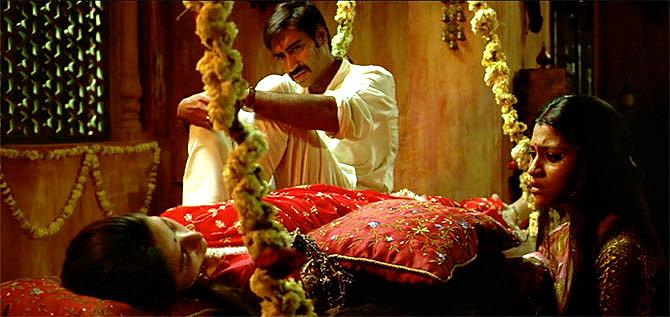 The same jhoola where Ajay Devgn once engaged in warm embraces and sang sweet lullabies to Kareena Kapoor is where he throttles her to death driven by blind rage and baseless suspicion in Vishal Bhardwaj's acclaimed remake of William Shakespeare's Othello.
Vaastav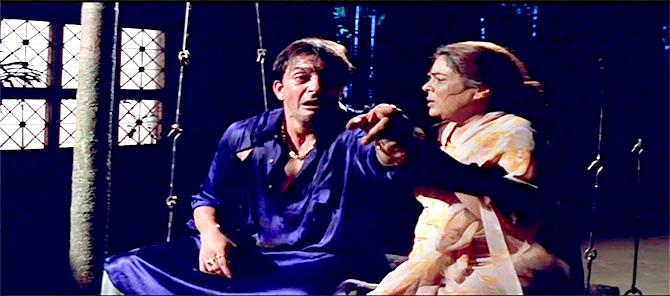 While on the subject of death on the jhoola, there's no overlooking Sanjay Dutt's meltdown in Vaastav to the point his mother Reema Lagoo is compelled to mercy kill him in the famous final scene of Vaastav.
Chupke Chupke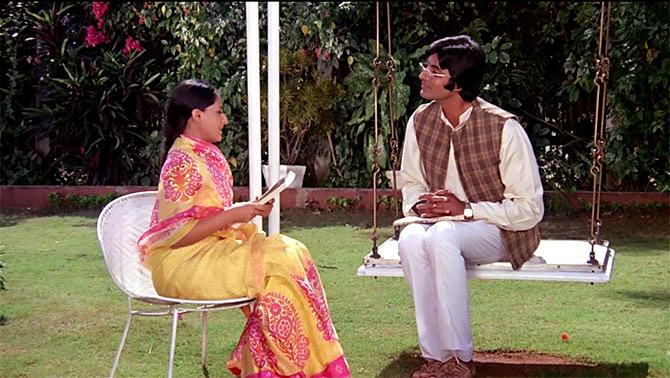 Bet even the jhoola had a blast witnessing those hilarious botany lessons and chit chat between Amitabh and Jaya Bachchan in Hrishikesh Mukerji's Chupke Chupke.
Khoobsurat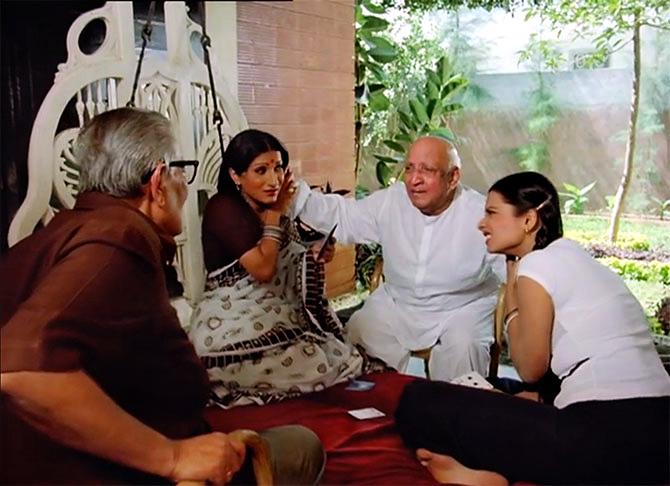 Hrishida's jhoola surfaces yet again to accommodate the kaafiyas and card game sessions Rekha and family banter over in Khoobsurat.
Kissi Se Na Kehna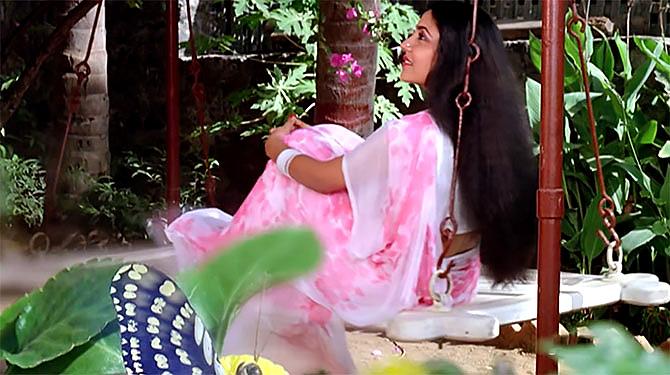 Two regular fixtures in his feel-good movies -- gardens and the jhoola -- provide a breezy backdrop to Deepti Naval's mellifluous me time in Kissi Se Na Kehna.
Kabhi Kabhie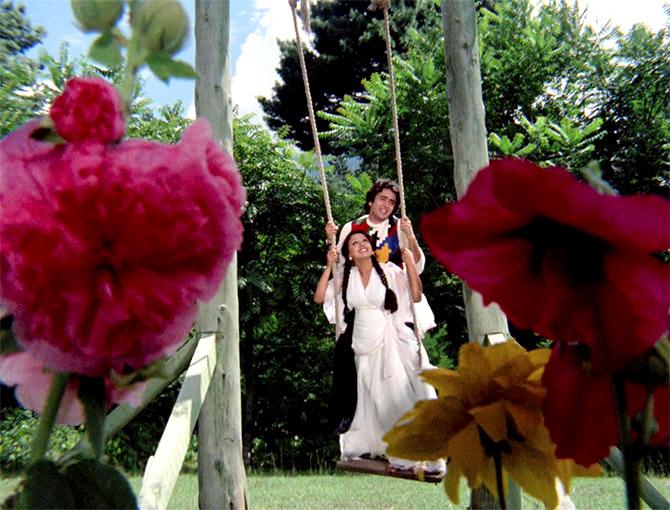 Like Hrishida, Yash Chopra also employed the jhoola in several of his movies. It underscores the youthful romance between Rishi Kapoor and Neetu Singh during the Chahe Chale Churiya medley of Kabhi Kabhie.
Silsila
In Silsila, the pristine white jhoola in Rekha's lawn has her dreamily lounging atop it while listening to Amitabh Bachchan's flattering verse.
Some scenes later, she cries her heart out on the same to tune of Neela Aasman So Gaya.
Lamhe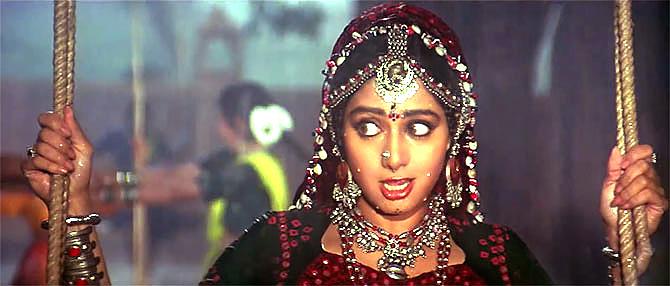 The celebratory saawan ke jhoole come out in full swing as Sridevi revels in the desire and downpour of Megha Re Megha.
Veer Zaara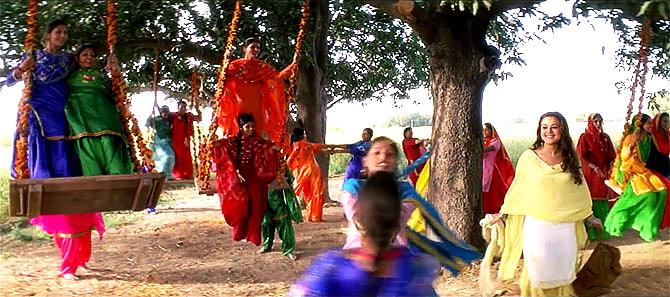 Preity Zinta realises her life in Pakistan is not too different from the one Shah Rukh Khan shows her in India as amidst colourful jhoolas happily conclude Aisa Des Hai Mera Jaisa Des Hai Tera.
Aaye Din Bahar Ke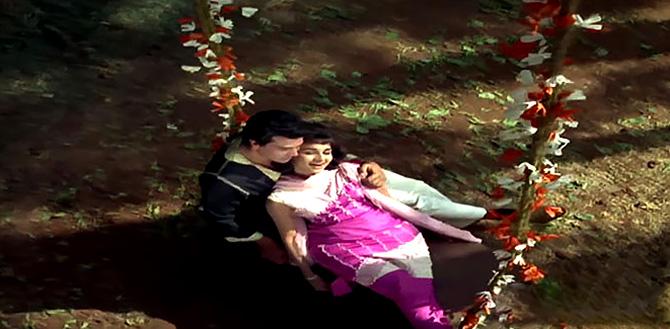 Dharmendra and Asha Parekh's courtship in the 1966 musical drama involves crooning the title track in super comfy, colourful jhoolas.
Raampur Ka Lakshman
Rekha sits pretty on the traditional lawn jhoola taking down notes of Randhir Kapoor belting out a Kishore Kumar gem, Ghum Hai Kisi Ke Pyaar Mein.
Kabhi Khushi Kabhie Gham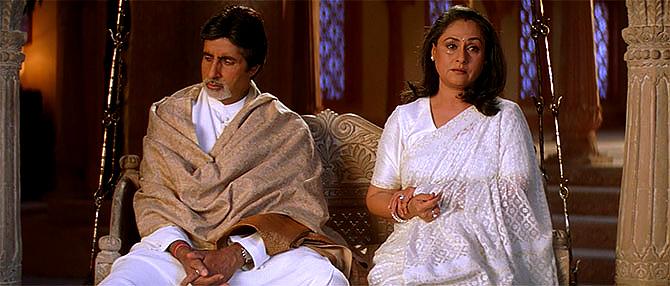 Jaya Bachchan has a long-due last word over the sahi and galat actions of her 'pati parmeshwar' on the esteemed jhoola in this emotional scene of Karan Johar's star-studded K3G.
Guru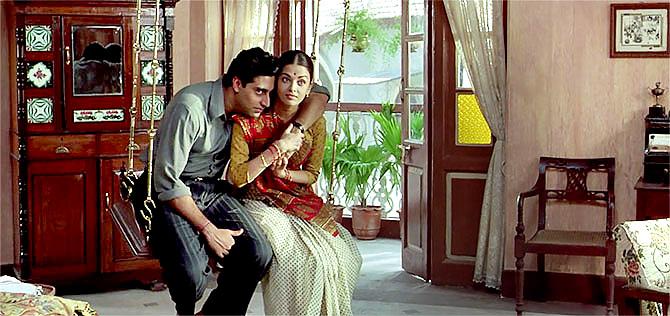 Mani Ratnam uses the jhoola to capture a married couple's journey in scenes of togetherness when young...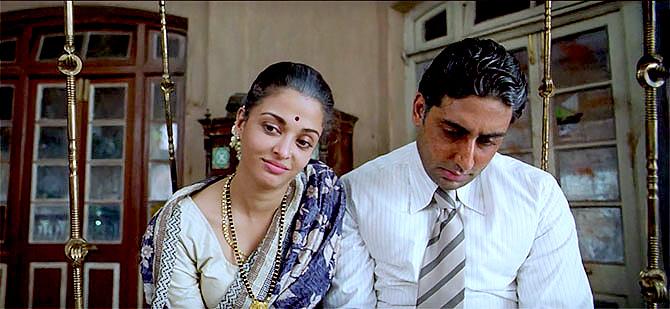 ...And old.
Raja Hindustani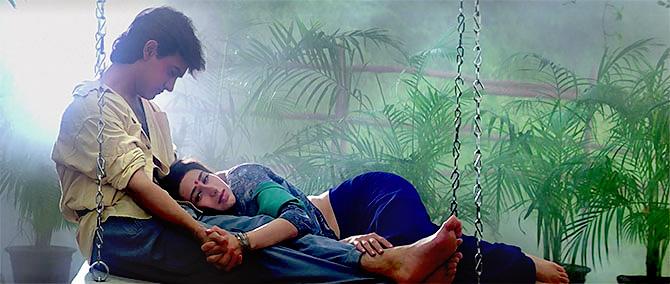 The jhoola discriminates against no one -- be it Aamir Khan's cabbie or Karisma Kapoor's rich heiress wife.
Main Hoon Na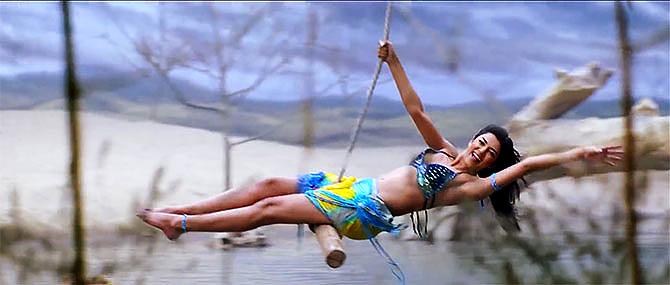 Sushmita Sen's whee moment on the jungle jhoola as part of SRK's reverie ditty Tumhe Jo Maine Dekha has no symbolism, only fun on its mind.
Padmaavat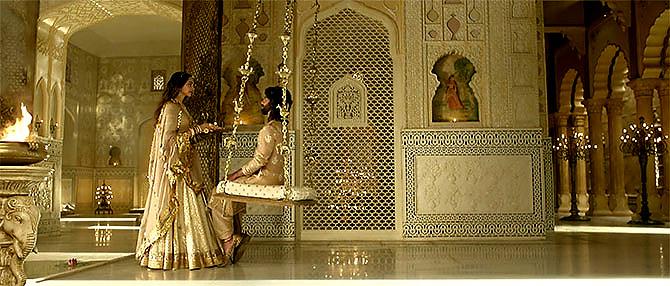 Palkis or jhoolas, tents or ponds, Sanjay Leela Bhansali's movies are a production design dream. And the majestic swing on which Shahid Kapoor and Deepika Padukone play Holi in Padmaavat is a case in point.
Hum Dil De Chuke Sanam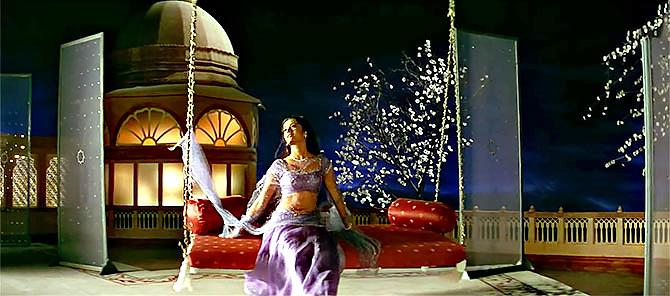 The signs were always there as Sanjay Leela Bhansali's magical portrayal of a doe-eyed Aishwarya Rai during Chand Khila will tell you.
OMG-Oh My God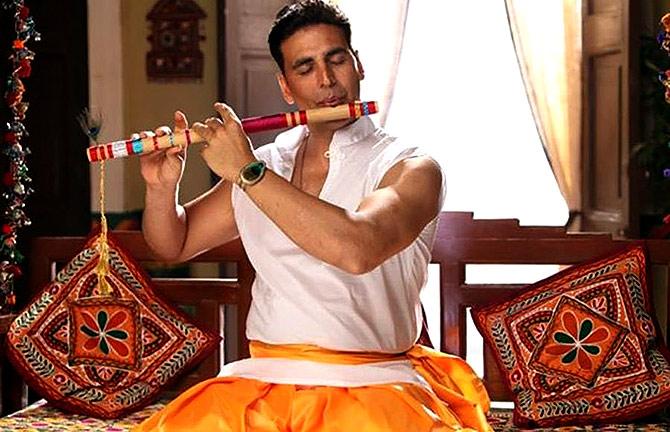 Akshay Kumar's divine intervention as an incarnation of Lord Krishna is emphasised when he prefers the jhoola to other furniture as expected of good ol' Ladoo Gopal.
Hum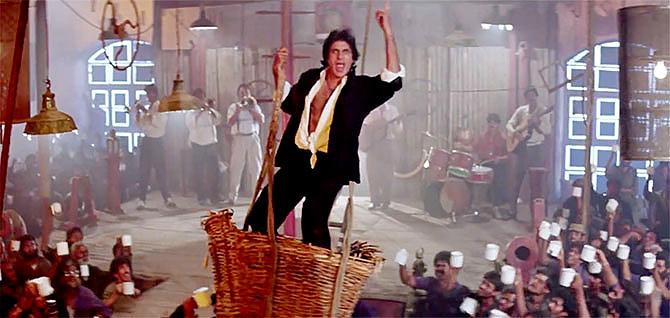 Amitabh Bachchan makes a wolf-whistle worthy entry dangling on to the basket jhoola in Hum's chartbuster Jumma Chumma De De.
Sapnay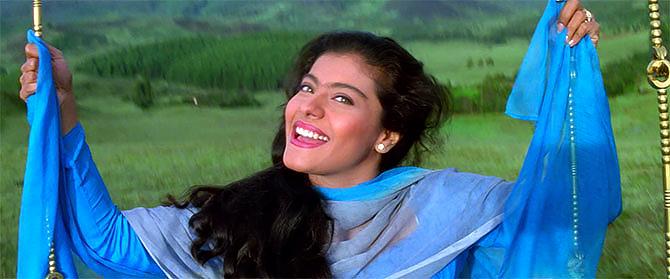 Kajol delights in the wonders of nature and simple pleasures of playing on the jhoola as the happy-go-lucky soul in Sapnay.
Bulandi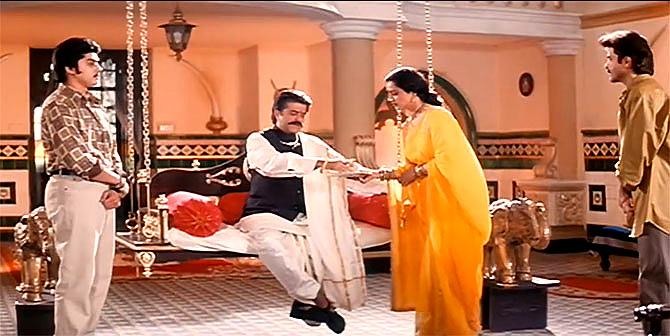 Anil Kapoor asserts his head of the family stature on a throne-like jhoola in a remake of the Tamil film, Nattamai co-starring Rekha, Raveena Tandon and Rajnikanth in a special appearance.
Swades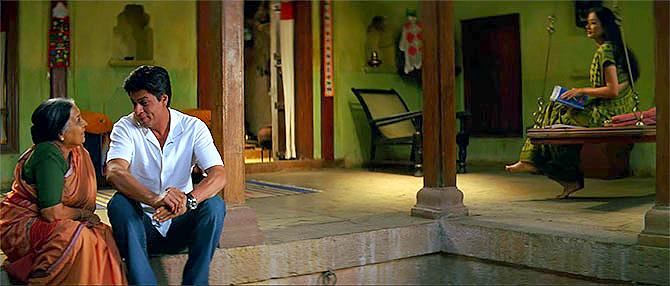 The modest jhoola in Kaveri Amma's abode in Charanpur adds to the cosy, homey ambience that compels Shah Rukh Khan to book his return ticket.
3 Idiots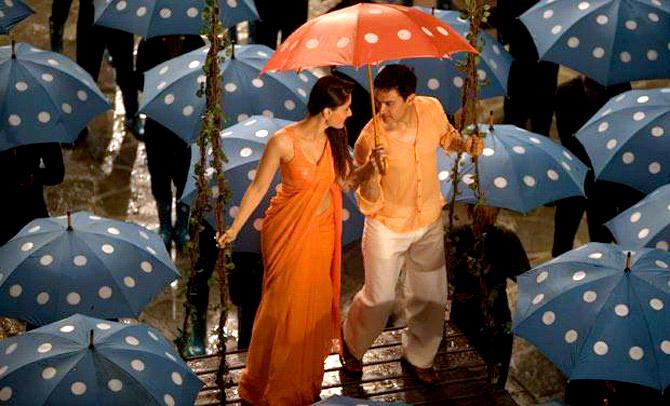 Aamir Khan and Kareena Kapoor bring about a 'jaisa filmon mein hota hai' to their flirtations and fantasy in Zoobi Doobi.
Baar Baar Dekho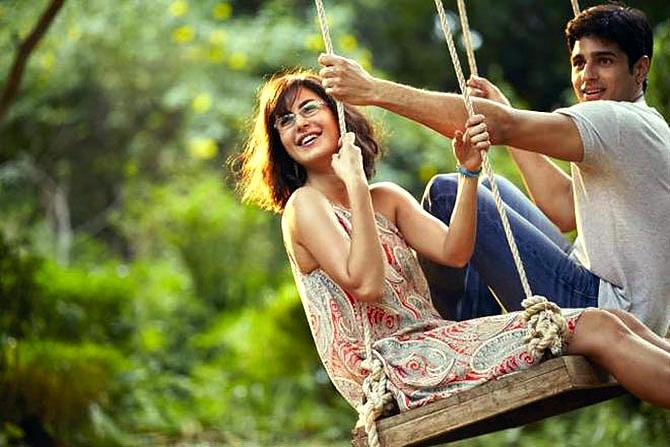 Some grow up while running on top of the train. Some while moving to and fro on the jhoola in the company of a childhood sweetheart like the time-travel heavy, Baar Baar Dekho.
Junoon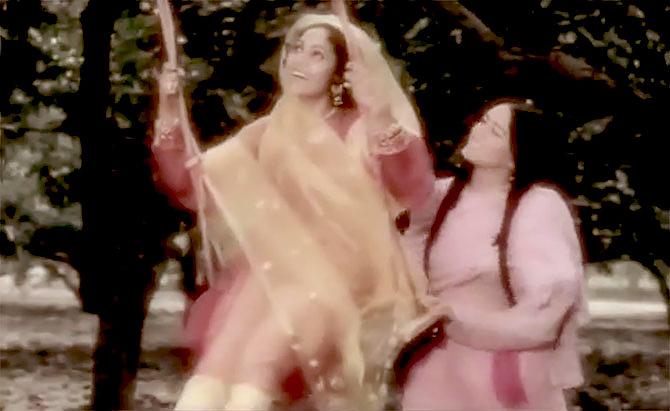 Asha Bhosle and her late daughter Varsha perform Sawan Ki Aayi Baahar Re whilst debutants Deepti Naval and Nafisa Ali enjoy some quality jhoola time in a serene sequence of Shyam Benegal's Junoon.
Bahu Begum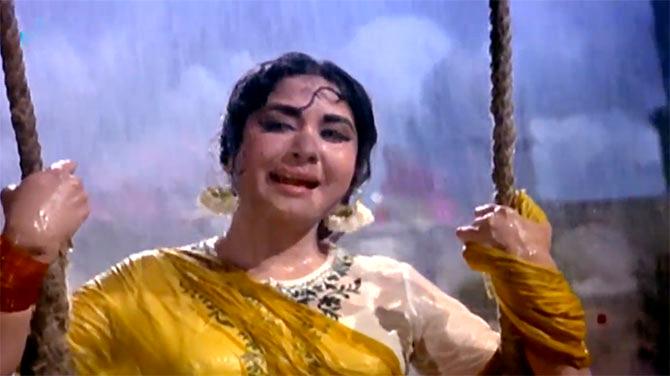 Pad Gaye Jhoole Sawan Rut Aayi coos Meena Kumari. A picture of elation in the otherwise tearjerker scheme of Bahu Begum.
Devdas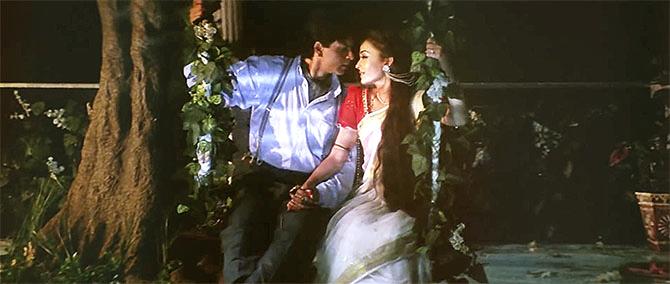 Sanjay Leela Bhansali doesn't do simple. Even the simple action of SRK and Aishwarya Rai swinging on the ghar ka jhoola must appear straight out of a fairy tale.
Goliyon Ki Raas Leela: Ram Leela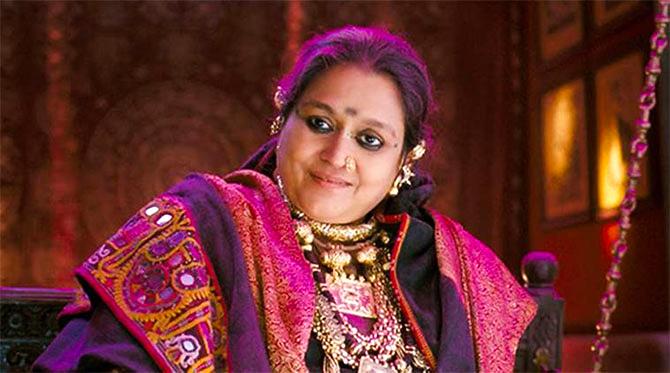 Jhoolas are a staple in most Gujarati households. In Ram Leela, they wield power on behalf of its Godmother-ish occupant, Supriya Pathak.
---
Sukanya Verma is the Principal Movie Reviewer for Rediff.com.
One of the most perceptive observers of Hindi cinema, Sukanya has a dazzling portfolio of features that have engaged Rediff.com readers for 20 years. You can read her features at https://realtime.rediff.com/news/-sukanya-verma
She can be contacted at mailto_sukanyaverma@rediffmail.com
---