'Sridevi was known as this elusive movie star, but there was a ticking brain there that I don't think she got enough credit for.'
Videos: Hitesh Harisinghani/Rediff.com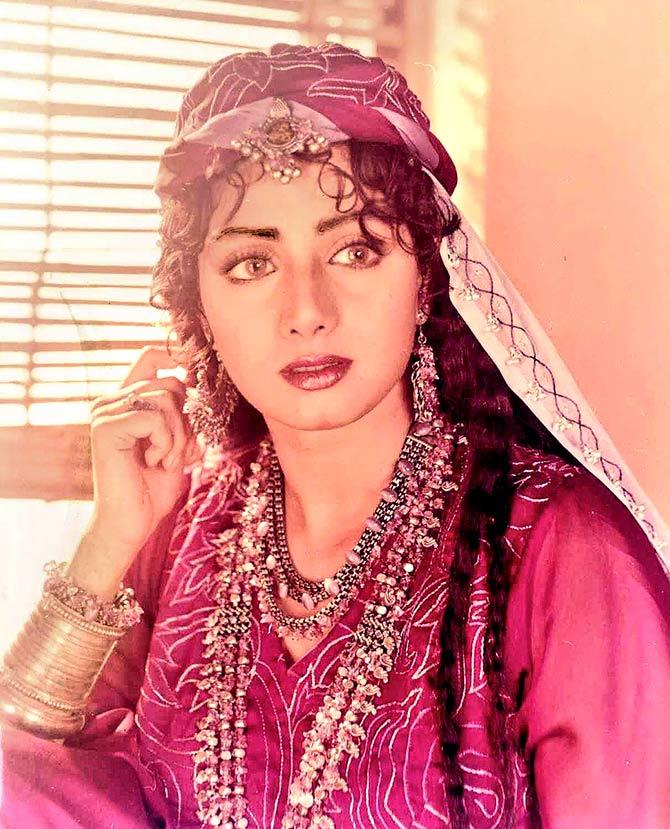 Did you know Karan Johar started a Chandni fan club dedicated to Sridevi's hit film when he was a teenager?
The film-maker has always been a fan of the actress, so much so that he gave her elder daughter Janhvi Kapoor a dream launch and has been mentoring her since.
"I was her biggest fan," Karan says, at the launch of a book on the actress, Sridevi: The Eternal Screen Goddess.
Written by Satyarth Nayak, the Mumbai launch was hosted by Anil Dharker.
We bring you interesting clips right here.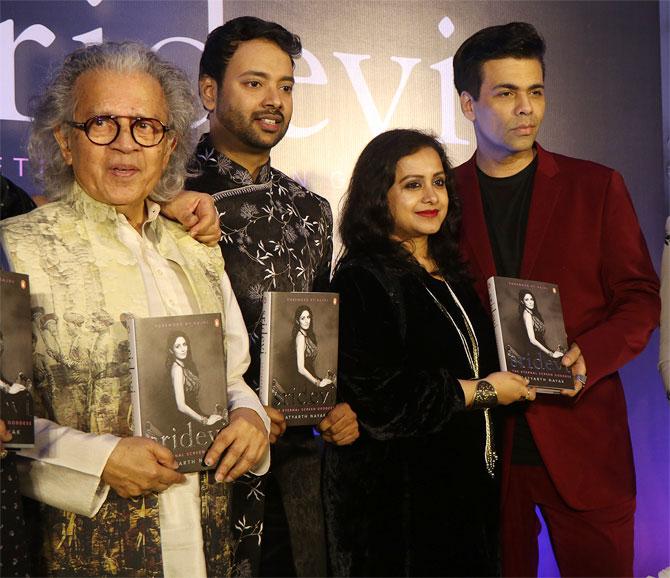 Mr India released on the same day as Muqaddar Ka Faisla, produced by Karan's father Yash Johar in 1987.
Karan narrates how his dad was hurt when he chose to watch Mr India on the first day, first show, rather than the home production.
"Kaante Nahin Katte became my anthem for that whole year. It wasn't a very fun sight to see me dance to it," Karan says, to which Dharker promptly asks him to demonstrate a few steps.
Does Karan dance to the song Sridevi made so famous? Watch the video to know!
Sridevi was only four years old when she starred in her first film; only 12 when she turned heroine!
Just what spark did Tamil film-makers see in such a young child?
Satyarth Nayak tries to offer an answer in this video.
"Sridevi was a genius. She was a rare actor who was on top of her game at the same time, whether it was Tamil, Telugu, Hindi...she was on top. It's a feat no other actor in India has achieved," says Karan Johar.
Do you know who her favourite actress was? Watch the video to find out:
Did you know Sridevi refused to work with Amitabh Bachchan -- the superstar *everyone* wanted to work with -- for almost five years?
In fact, Amitabh himself wanted to work with her, and did something unique for her to say yes to Khuda Gawah.
Watch the video to know what Amitabh did:
Just how did Sridevi's love story play out with Boney Kapoor?
What brought them close to each other?
Satyarth reveals in this video:
---
Video Producer Hitesh Harisinghani loves to work with film and has worked in the movies, on ads and online. You can contact him at hitesh.harisinghani@rediff-inc.com
---