Sridevi was one of India's finest actresses.
Sridevi, who was a part of the Indian movie industry since she was four years old, passed away suddenly on February 24, 2018.
There are so many things that made Sridevi iconic.
We celebrate Sridevi's life and cinema by remembering everything that made us fall in love with her. Time and time again.
Sridevi grew up before our very eyes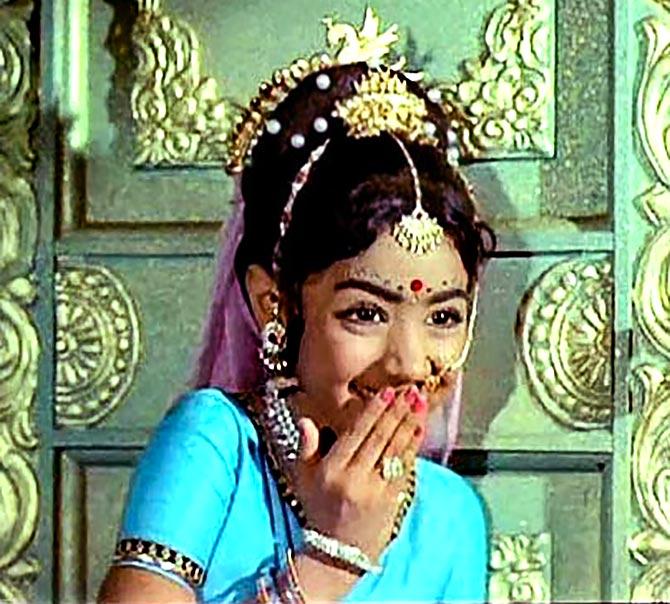 Sridevi started her acting career at the age of four in the Sivaji Ganesan starrer, Kandan Karunai (1967).
She had a brilliant career in Southside cinema before moving to Bollywood.
She was last seen in 2017's Mom, which won her a posthumous National Award.
Queen of Expressions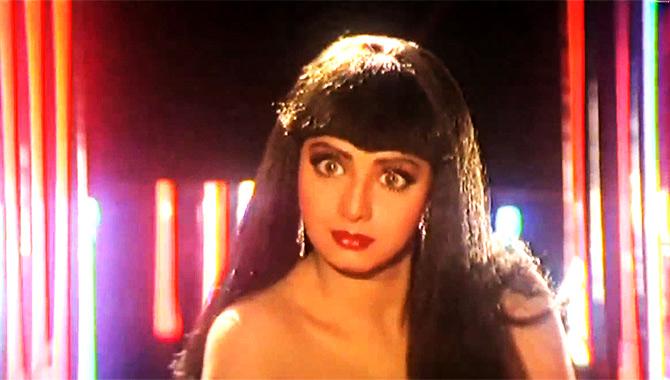 You couldn't look at any place else when Sridevi was on the screen.
She's given us so many expressions to remember her by.
From naughty, goofy, seductive, melodramatic and child-like to dramatic, Sridevi aced them all.
Glamour Girl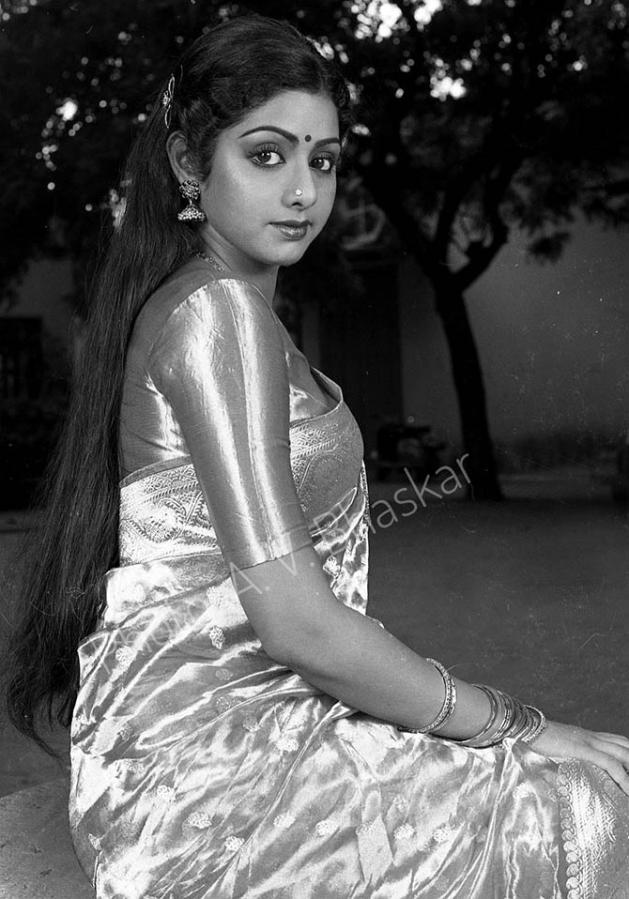 Chennai Photographer A V Bhaskar recalls Sridevi's magic every time he shot the actress.
Chartbusters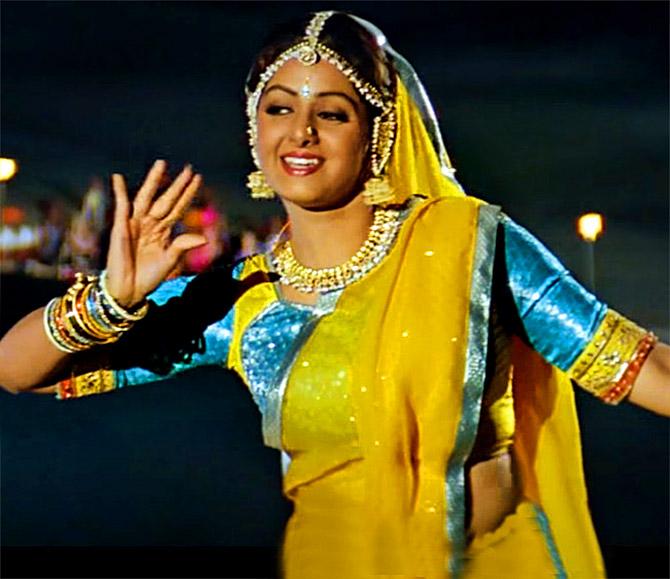 Sridevi's songs were so popular that many of them have made a comeback in remixed versions.
She featured in timeless melodies as well as peppy dance numbers throughout her career.
Iconic Scenes

Can you forget that scene in Chaalbaaz, when Rohini Hattangady has to face Sridevi's wrath, and submit to her 'artistic make-up skills'?
Or the scene in Mr India, where Sridevi out Chaplins Charlie.
There are so many wonderful Sridevi scenes.
Best Films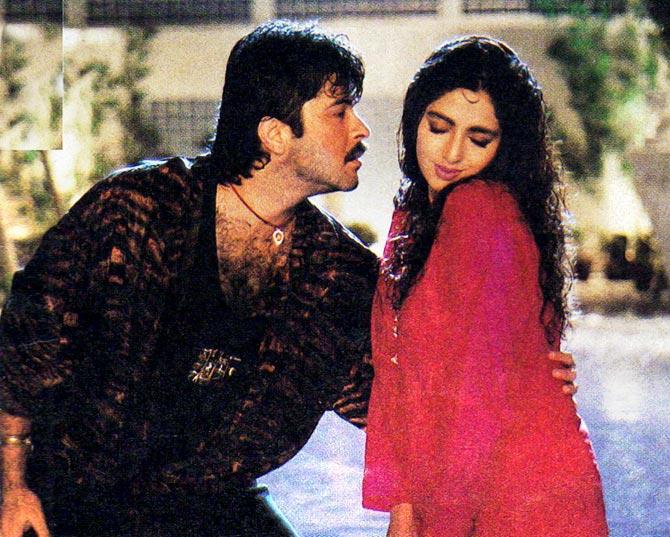 In her long career, Sridevi has given us so many amazing films that it's almost impossible to make a list.
Yet, some movies are stand-out stuff.
Like her earliest Hindi film Sadma, where she plays a child woman opposite Kamal Haasan.
Or Lamhe, where she dazzles us as a mother, and daughter.
Or her comeback movie, English Vinglish, where she showed us that she was as brilliant as before.
Unique style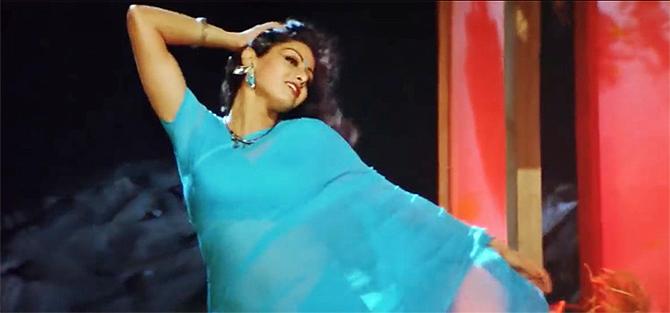 Sridevi wore many flamboyant outfits in her movies, and made her onscreen avatars larger-than-life.
The blue sari from Mr India ranks high among them.
But there are so many more, like the fruit hat from Hawa Hawai, the gold outfit from Nigahen, her white outfits in Chandni...
Exquisite memorabilia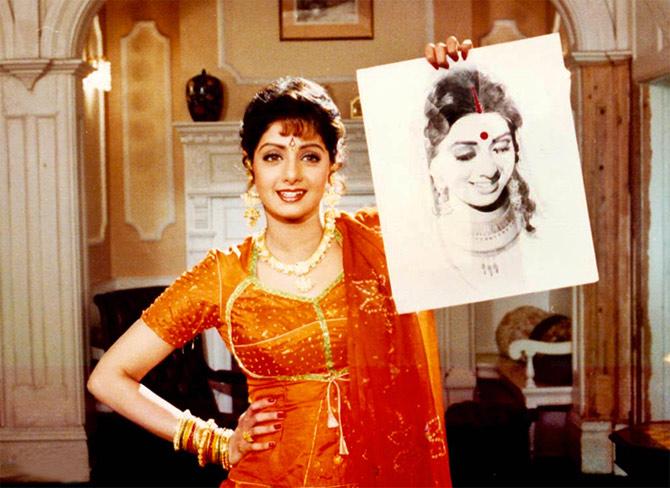 Would you like to own Sridevi's sketch from Yash Chopra's Lamhe?
Or her gold bridal outfit from Khuda Gawah?
Or her transparent raincoat from Chaalbaaz?
So would we.
A beautiful life
>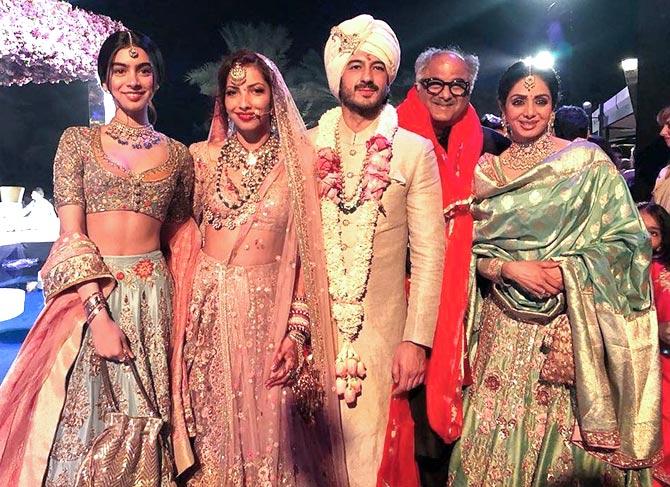 Hers was a life snuffed out too soon.
She lived a beautiful life on screen, and off it.
Sri's Instagram feed tells us about a life well spent with husband Boney Kapoor and their lovely daughters, Janhvi and Khushi.
In her final pictures, taken just days before she died, she look breathtaking.
A lovely love story
They met on the sets of Mr India in 1984 and married 12 years later.
Childhood memories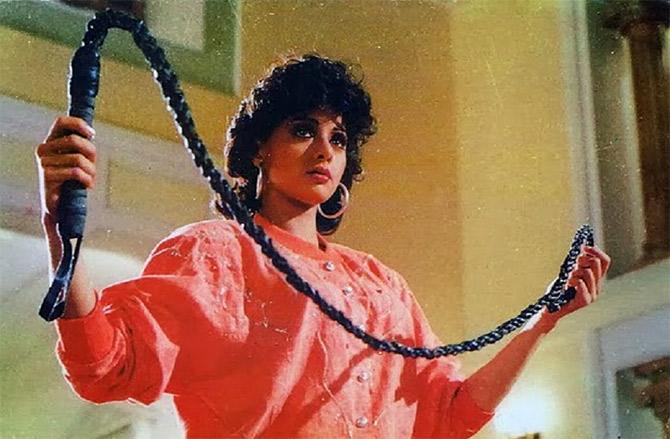 When Sridevi passed away, we asked Rediff readers to share their fondest memories, and we got such wonderful responss.!
'In so many colonies, mohallas, villages across India, your movies have entertained and brightened up community evenings,' one reader wrote.
---
WATCH: The 5 Best Minutes of Sridevi You Need Today
---