M Preetham, 22, a hard-core Vijay fan, watched Master first-day-first-show, and loved every moment of it.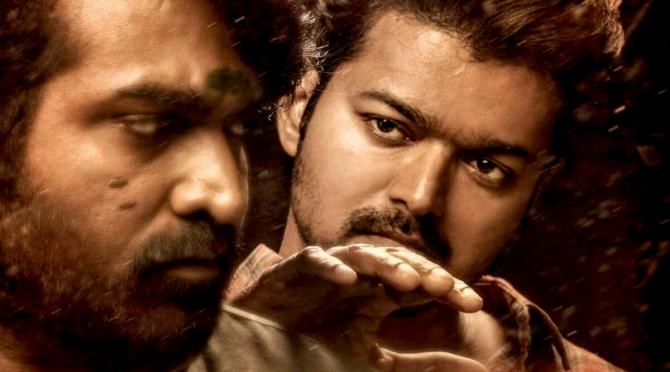 A Vijay-starrer Master is the first big Tamil release of the year, and it arrives on Pongal.
It has a simple story, set in a college, but packs in a lot of action.
Vijay Sethupathi plays the villain, who uses students to sell drugs. Vijay is an alcoholic professor, who saves these students.
Both actors put in power-packed performances.
The climax scene is outstanding, when Vijay and Vijay Sethupathi take the fight sequence to another level.
This climax, and a kabbadi scene in the film, really stand out.
Vijay's acting is fabulous. This is his career best role.
Vijay Sethupathi is a great actor, and he excels as well.
Malavika Mohanan, playing a professor in the same college, has very few scenes, but she does well.
While Vijay and Vijay Sethupathi dominate the movie, the supporting cast is very good.
Veteran actor Bhagyaraj's son Shantanu plays one of the prominent students in the college, who stands for elections. His acting is good, and I expected to see more of him.
Arjun Das is Vijay Sethupathi's right hand man.
Andrea Jeremiah plays a Physical Education teacher. She teaches archery to the students.
Her archery skills come in use when she assists Vijay in some of the fight scenes.
Veteran actor Nassar plays a politician.
Ramya Subramaniam plays Malvika Mohanan's friend.
Director Lokesh Kanagraj puts in a brief cameo in the climax.
The cinematography by Sathyan Sooryan is very good. The night shots especially stand out.
The editing is fast-paced and never slows down. You don't get bored in the movie at all.
Music by Anirudh Ravichander is extraordinary and takes the film to another level.
As told to A Ganesh Nadar/Rediff.com
Rediff Rating: