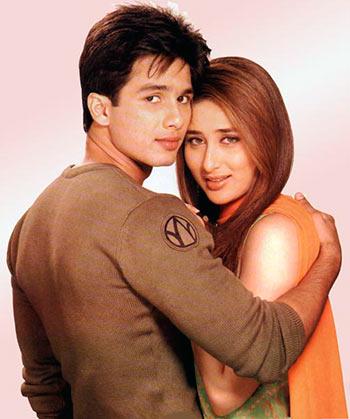 Fida, Chance Pe Dance, Shikhar...
Shaandaar is one of Shahid Kapoor's biggest unexpected flops at the box office.
The actor, who recently wowed us with Haider, got together with Vikas Queen Bahl, and it's very surprising that the promising duo got it so wrong this time.
But Shahid has been there before.
Here's looking at Shahid's biggest flops.

Shaandaar
Box Office Collection: Rs 45 crore (expected)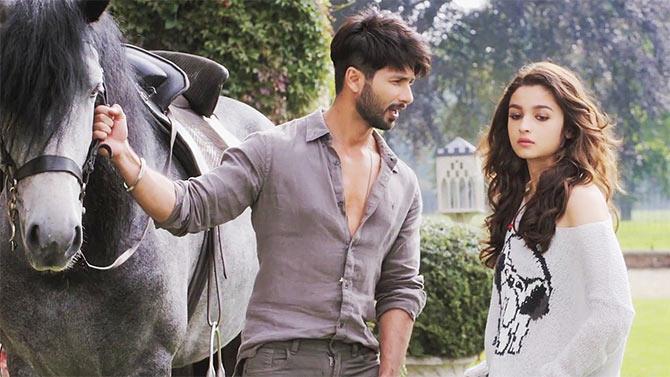 Image: Shahid Kapoor and Alia Bhatt in Shaandaar
Arguably, his most expensive film till date, Shahid's Shaandaar boasted of tremendous production values. And great actors too, in Pankaj Kapur, Sushma Seth and Alia Bhatt.
The film did well on its opening day but had a free fall from then on.
Mausam
Box Office Collection: Rs 31.6 crore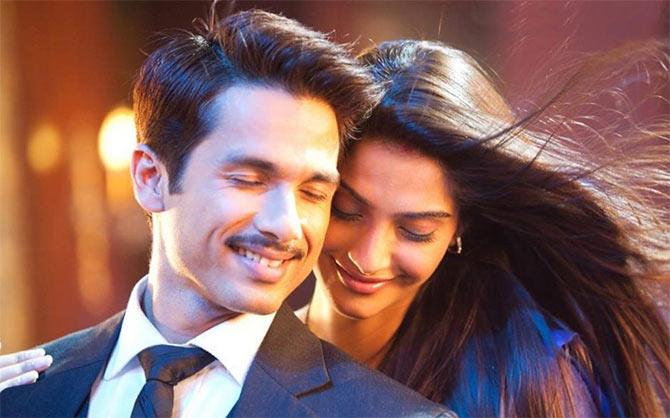 Image: Shahid Kapoor and Sonam in Mausam

A dream project for Shahid, since his father Pankaj Kapur was directing it.
The film took a while in the making and by the time it was ready for release, audience interest has declined.
The final picture on display wasn't exciting at all and the audiences did not care for it.
Teri Meri Kahaani
Box Office Collection: Rs 27.5 crore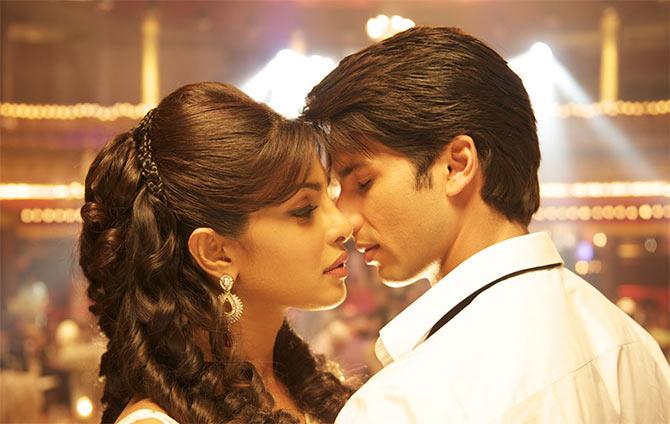 Image: Priyanka Chopra and Shahid Kapoor in Teri Meri Kahaani

Teri Meri Kahaani sounded novel on paper, as it revolved around three love stories set in three different eras.
Co-starring Priyanka Chopra, director Kunal Kohli made sure the visuals looked great and the songs were popular.
But the film just wasn't.
Dil Bole Hadippa!
Box Office Collection: Rs 23.3 crore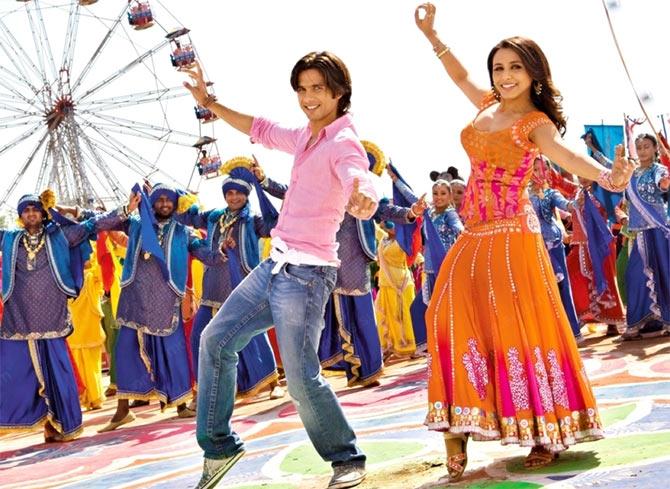 Image: Shahid Kapoor and Rani Mukerji in Dil Bole Hadippa!
A Rani Mukerji show all the way, Shahid stepped in as an able co-star.
Dil Bole Hadippa! had its moments but as the film progressed, the narrative sunk in. By the time the predictable climax unfolded, all was lost for this Yash Raj production.
Fool N Final
Box Office Collection: Rs 17.8 crore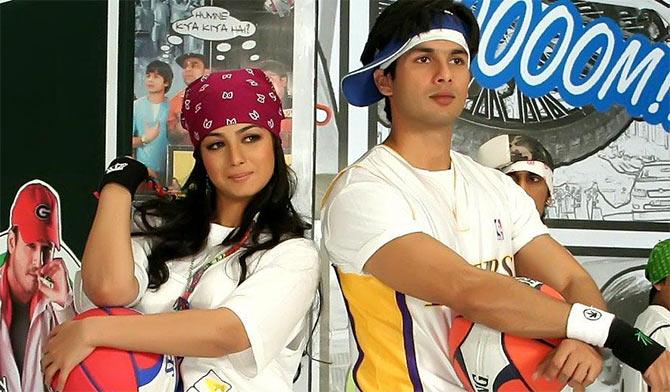 Image: Ayesha Takia and Shahid Kapoor in Fool N Final
An unofficial remake of Brad Pitt's Snatch, Shahid shared the credits with Sunny Deol, Vivek Oberoi, Paresh Rawal, Jackie Shroff and Ayesha Takia.
Producer Firoz Nadiadwala wanted to give the film very good production values, and it was shot on a large scale.
The film had some fun moments but it did not work as a whole.
Deewane Huye Paagal
Box Office Collection: Rs 15.17 crore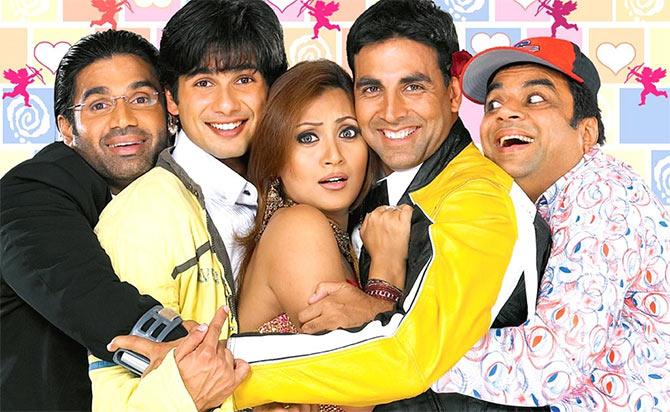 Image: Suneil shetty, Shahid Kapoor, Rimi Sen, Akshay Kumr, Paresh Rawal in Deewane Huye Paagal

Like Fool N Final, Deewane Huye Paagal was a multi-starrer, and Shahid co-starred with Akshay Kumar and Suniel Shetty.
Firoz Nadiadwala produced this film as well, and both his films did similar business.

Director Vikram Bhatt could not carry forward the winning formula of Awara Paagal Deewana and delivered a failure in this unofficial remake of There's Something About Mary.
Paathshaala
Box Office Collection: Rs 11 crore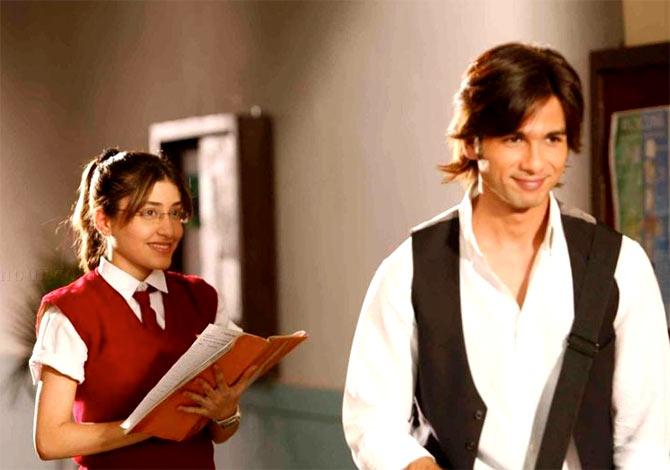 Image: Kainaz Motivala and Shahid Kapoor in Paathshaala
Shahid Kapoor and his close pal, choreographer-filmmaker Ahmed Khan, collaborated on Paathshaala.
Shahid's role started off as a guest appearance but it was increased to full-length over time.
Though there were a few good scenes featuring Nana Patekar and him, the film could not cover the distance.
Fida
Box Office Collection: Rs 9.7 crore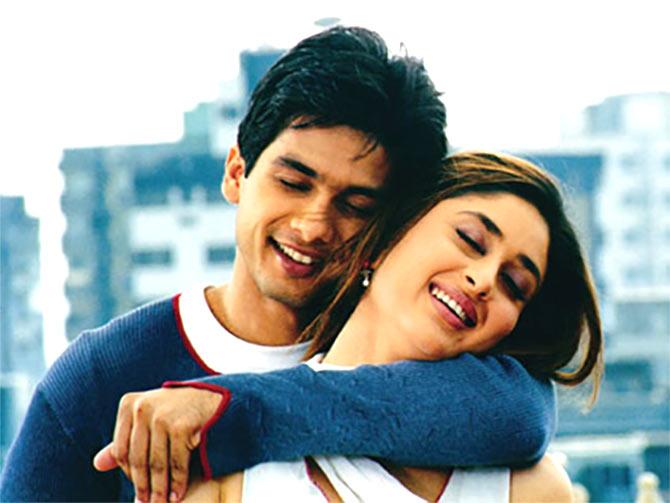 Image: Shahid Kapoor and Kareena Kapoor in Fida

Releasing immediately after his first hit Ishq Vishk, Fida saw Shahid pair up with Kareena Kapoor for the first time.
The film featured quite a few chartbuster tracks as well.
Though it was a reasonably well made romantic thriller co-starring Fardeen Khan, it did not work at the box office.
Chance Pe Dance
Box Office Collection: Rs 9.3 crore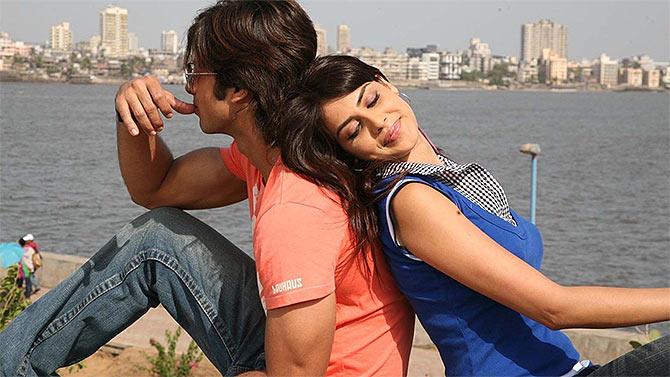 Image: Shahid Kapoor and Genelia D'Souza in Chance Pe Dance

Chance Pe Dance initially started with the late Jiah Khan. She was dropped midway and replaced with Genelia D'Souza.
There were a few title changes too, from Yahoo to Star.
There was nothing going for the final product except Shahid's fabulous dancing.
Result? A big box office flop.
Shikhar
Box Office Collection: Rs 6.6 crore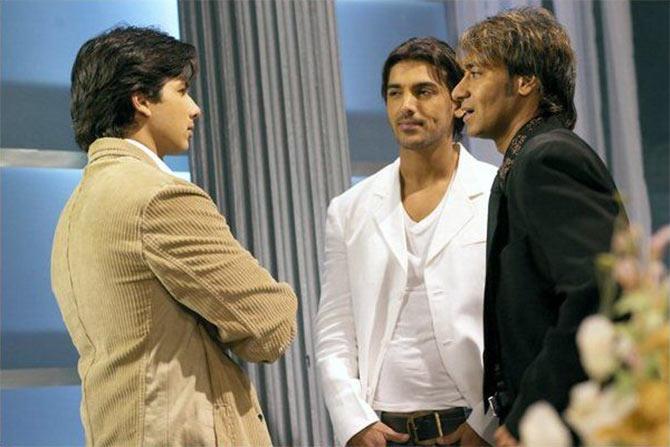 Image: Shahid Kapoor, John Abraham and Ajay Devgn in Shikhar

Shikhar is one of Shahid's biggest commercial failures even though it had a winning team -- co-stars Ajay Devgn, John Abraham and Bipasha Basu and director John Matthew Matthan, who returned to Hindi cinema after directing Aamir Khan's Sarfarosh.
The film did not carry any buzz and did not fetch any good reviews.