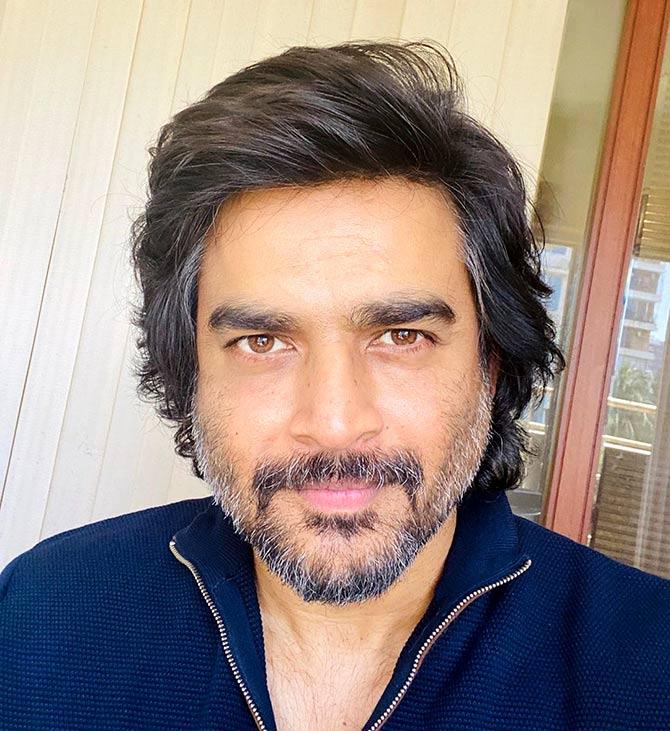 R Madhavan thought he would quietly turn 50 on June 1 during the lockdown.
Of course, it wasn't so.
"I thought it would be a quiet birthday. But to my surprise, I was inundated with birthday wishes," he tells Subhash K Jha.
"It's been a huge emotional rollercoaster ride for me, but in a happy, positive way."
Fans sent the actor videos from all across the world.
"I have never experienced such a collective surge of love before," he says.
"The biggest surprise was the 90-minute video put together by my wife Sarita and son Vedant. It left me overwhelmed. Really, I couldn't ask for more."
Since his birthday, Madhavan has been trying to reply to every birthday message.
"I still have around 800 messages to reply to! It has been really crazy. That's a good thing, I guess," he says.
The actor had celebrated his previous birthday in Belgrade, without his family.
"I guess I am happier at 50 than I was at 49."