Hollywood's biggest stars attended the 94th Annual Academy Awards to honour the talent that contributes to every unforgettable film.
Kevin Costner rubbed shoulders with Nicole Kidman while Benedict Cumberbatch chilled with Andrew Garfield.
Here's looking at some of the beautiful red carpet moments at Ovation Hollywood (formerly known as the Hollywood & Highland) in Hollywood, California.
Please click on the images below for a better look.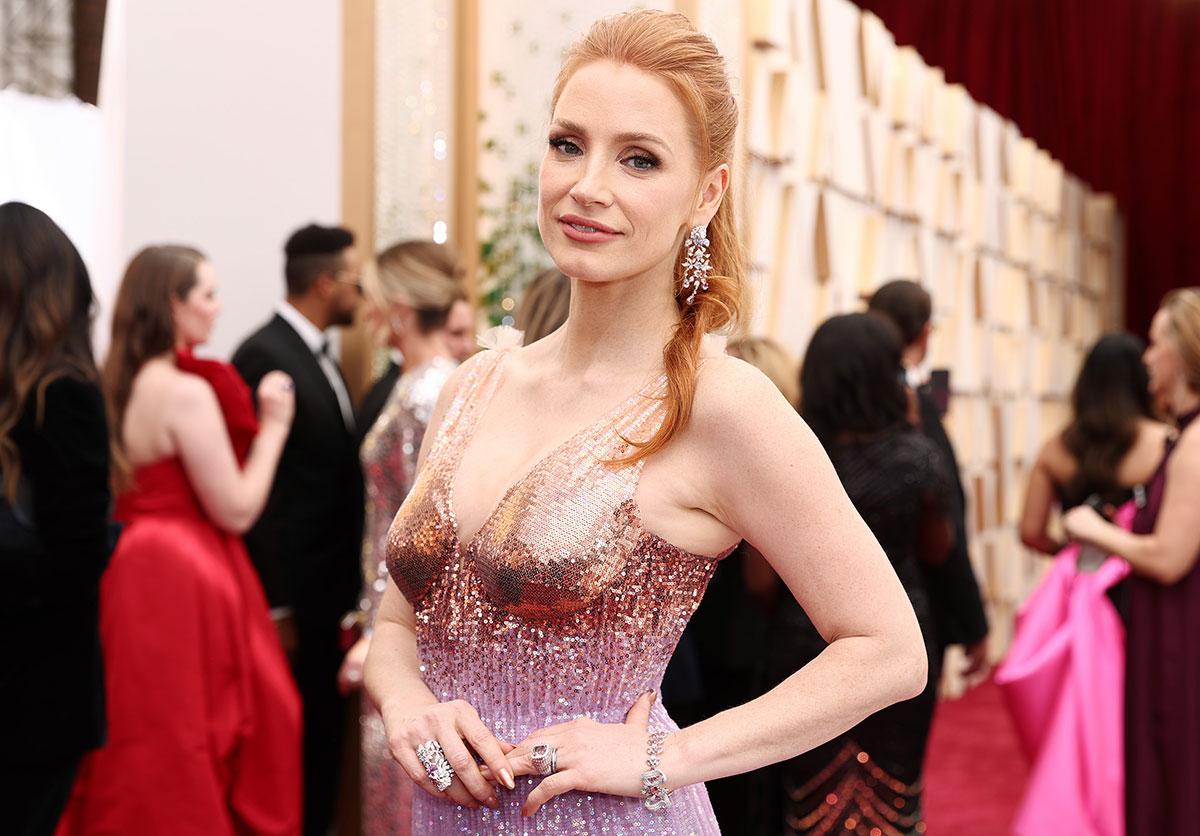 IMAGE: Jessica Chastain wins finally Best Actress for The Eyes Of Tammy Faye. It's third time lucky for the actress, who had been nominated for an Oscar for her roles in The Help in 2012 and Zero Dark Thirty in 2013.
Photograph: Emma McIntyre/Getty Images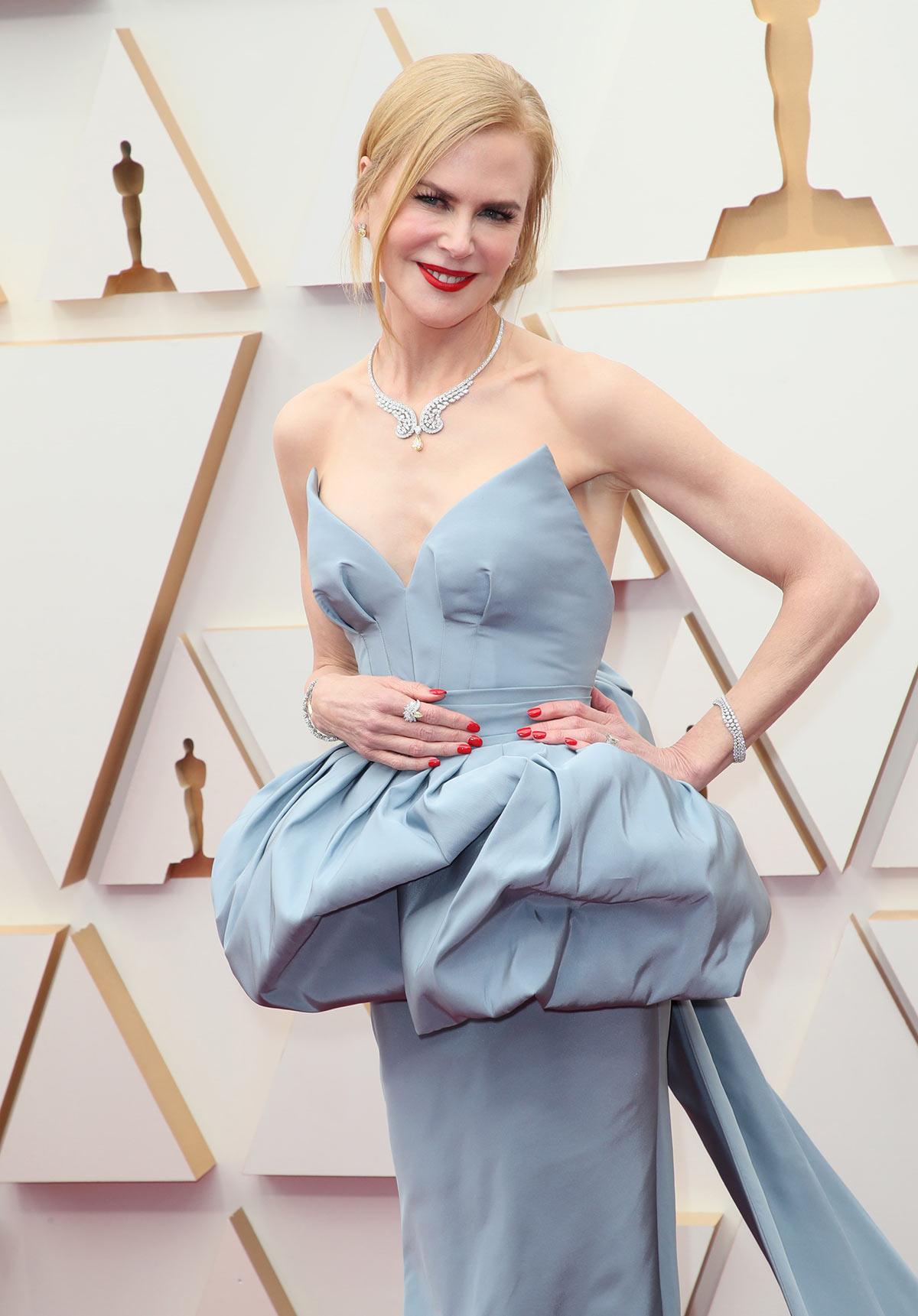 IMAGE: Nicole Kidman wears her favourite version of blue in this Armani Prive gown.
The star has been nominated in the Best Actress category for her work in Being The Ricardos.
Photograph: David Livingston/Getty Images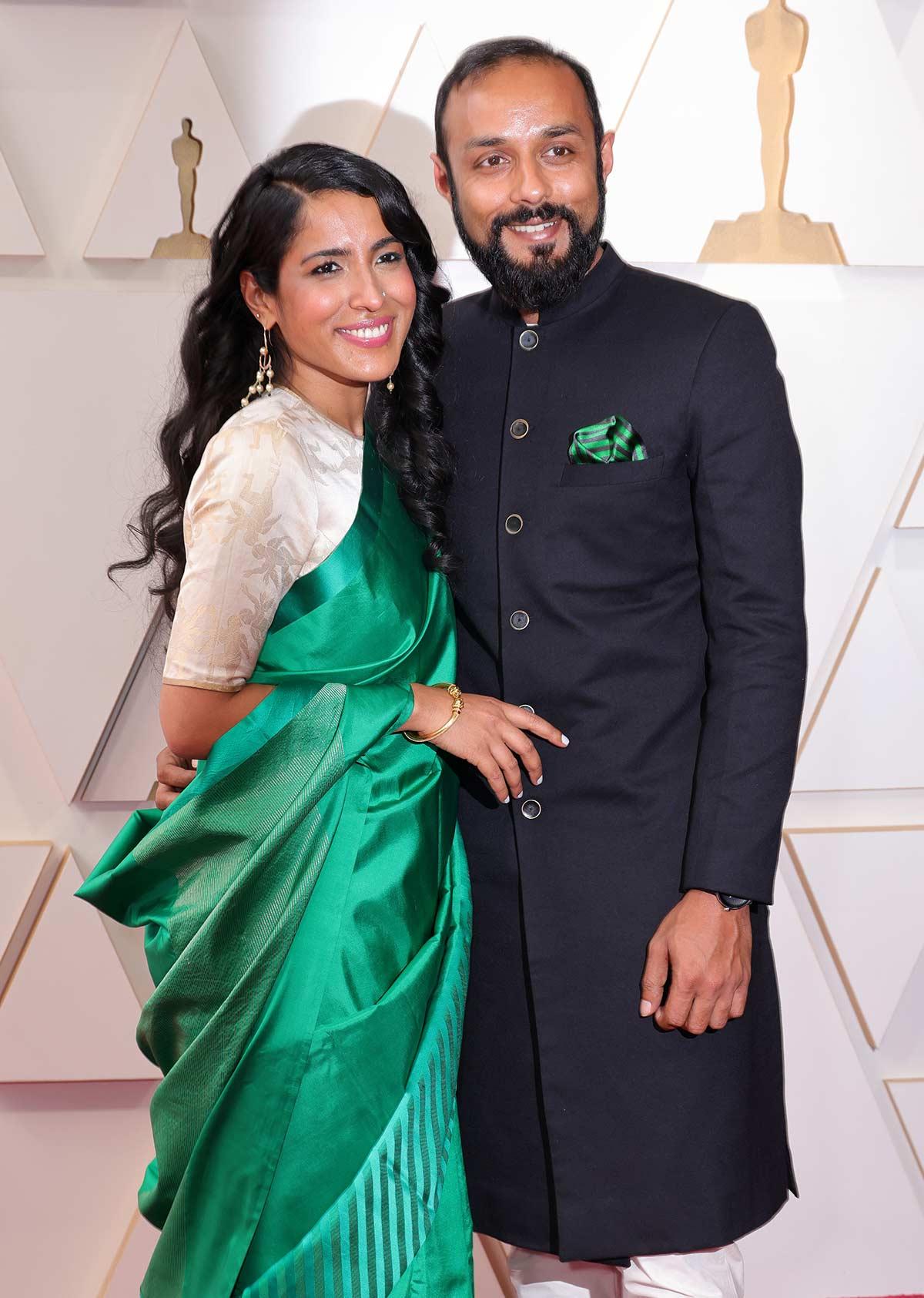 IMAGE: Rintu Thomas takes the sari to the Oscars.
While this was a huge moment for India, the Writing With Fire filmmaker, seen here with her co-filmmaker Sushmit Ghosh, lost out to Summer Of Soul in the Best Documentary category.
Photograph: Momodu Mansaray/Getty Images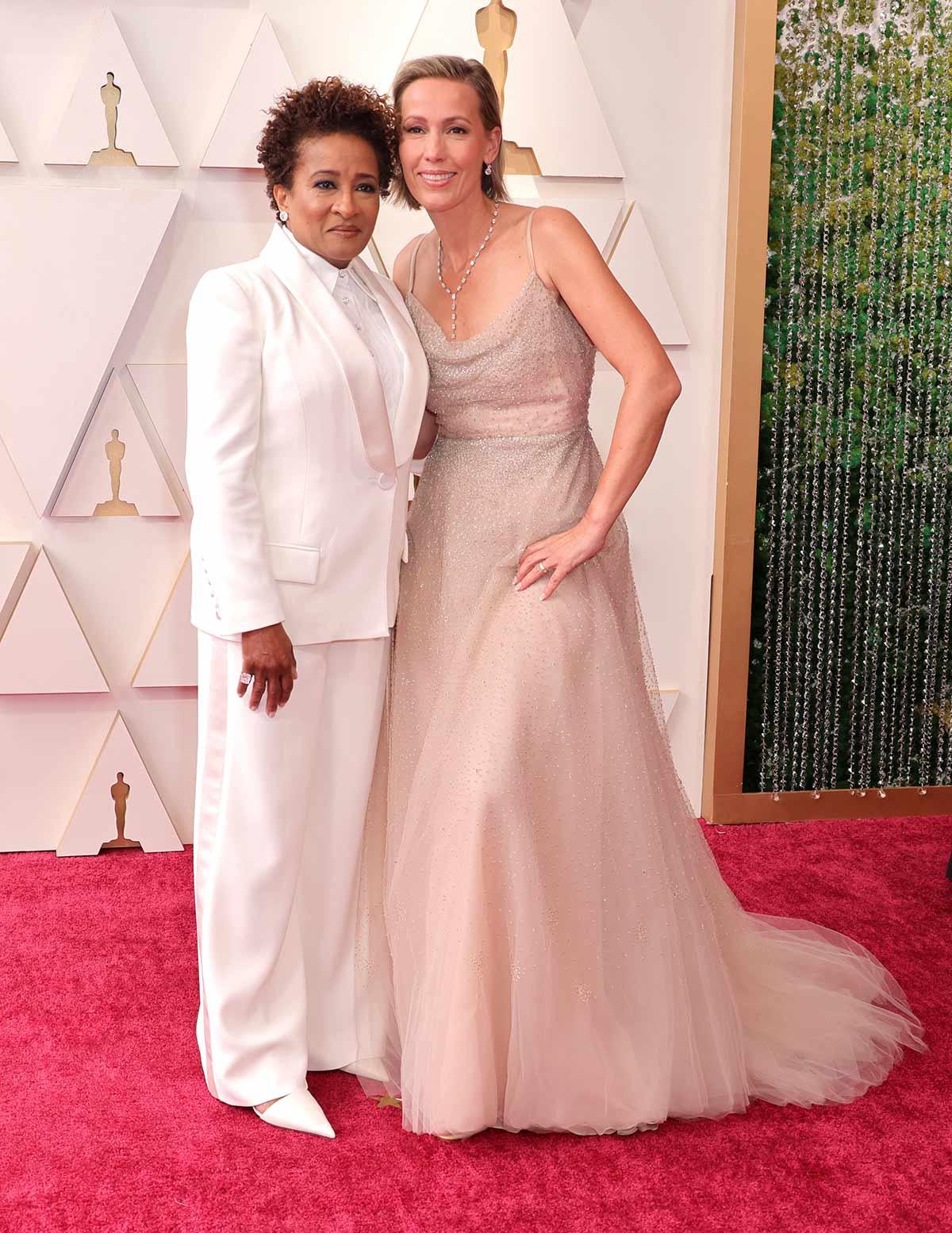 IMAGE: Wanda Sykes, who hosted the Oscar night with Regina Hall and Amy Schumer, stops at the red carpet with her wife, Alex.
Photograph: Momodu Mansaray/Getty Images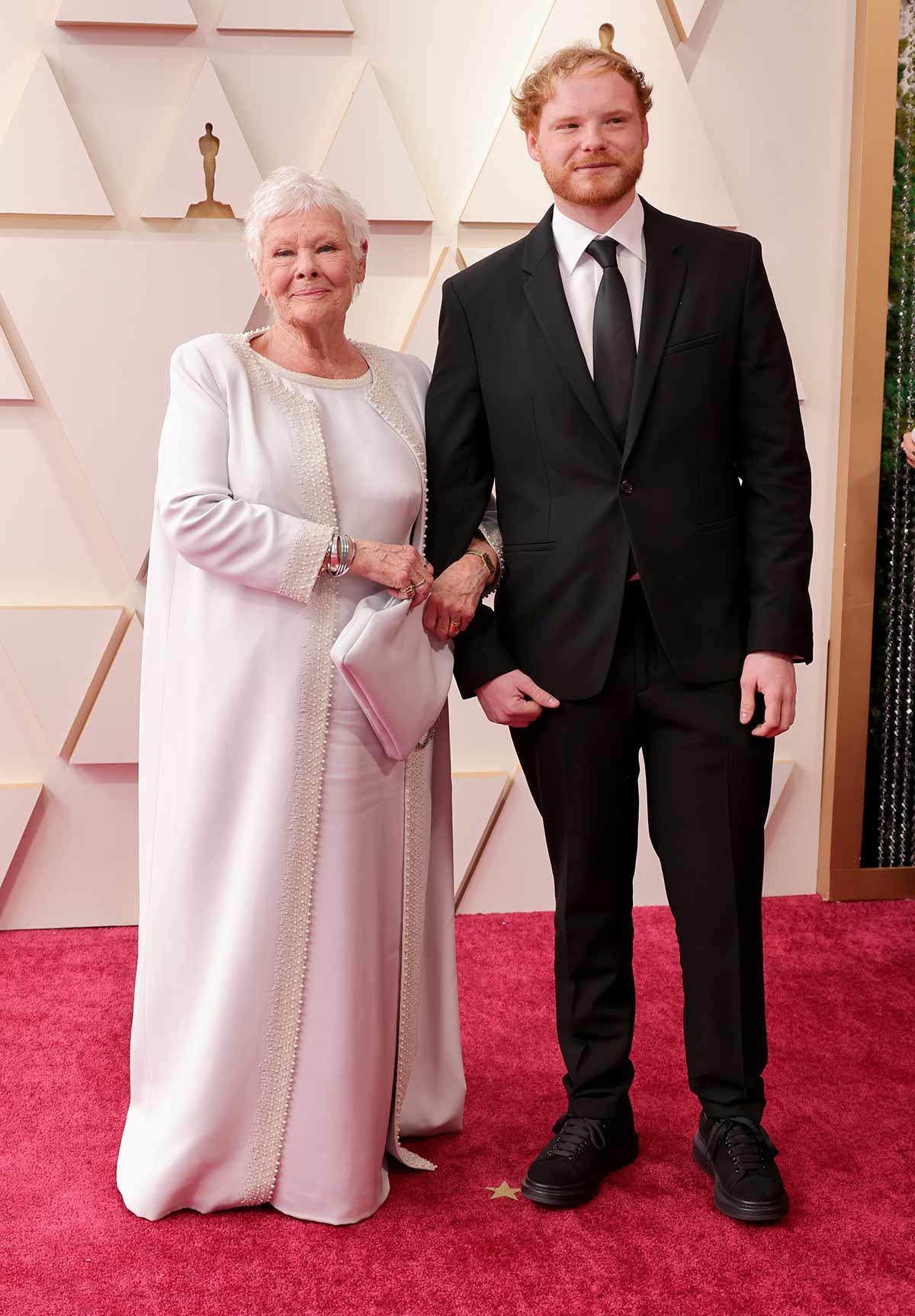 IMAGE: Did Dame Judi Dench just walk down the red carpet with Ed Sheeran?
No folks, that's her grandson, Sam Williams!
Photograph: Momodu Mansaray/Getty Images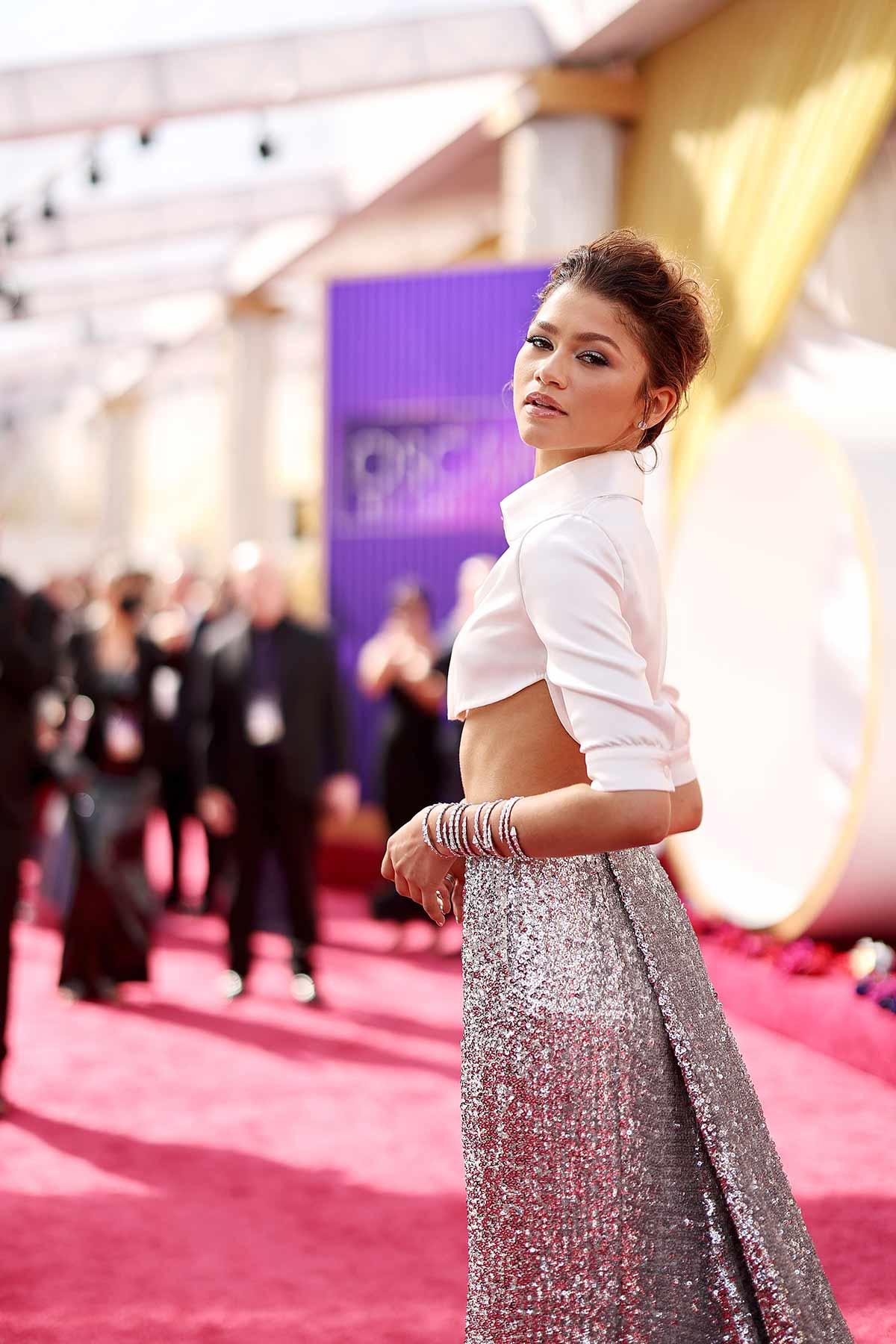 IMAGE: Zendaya shimmers on the red carpet.
Photograph: Emma McIntyre/Getty Images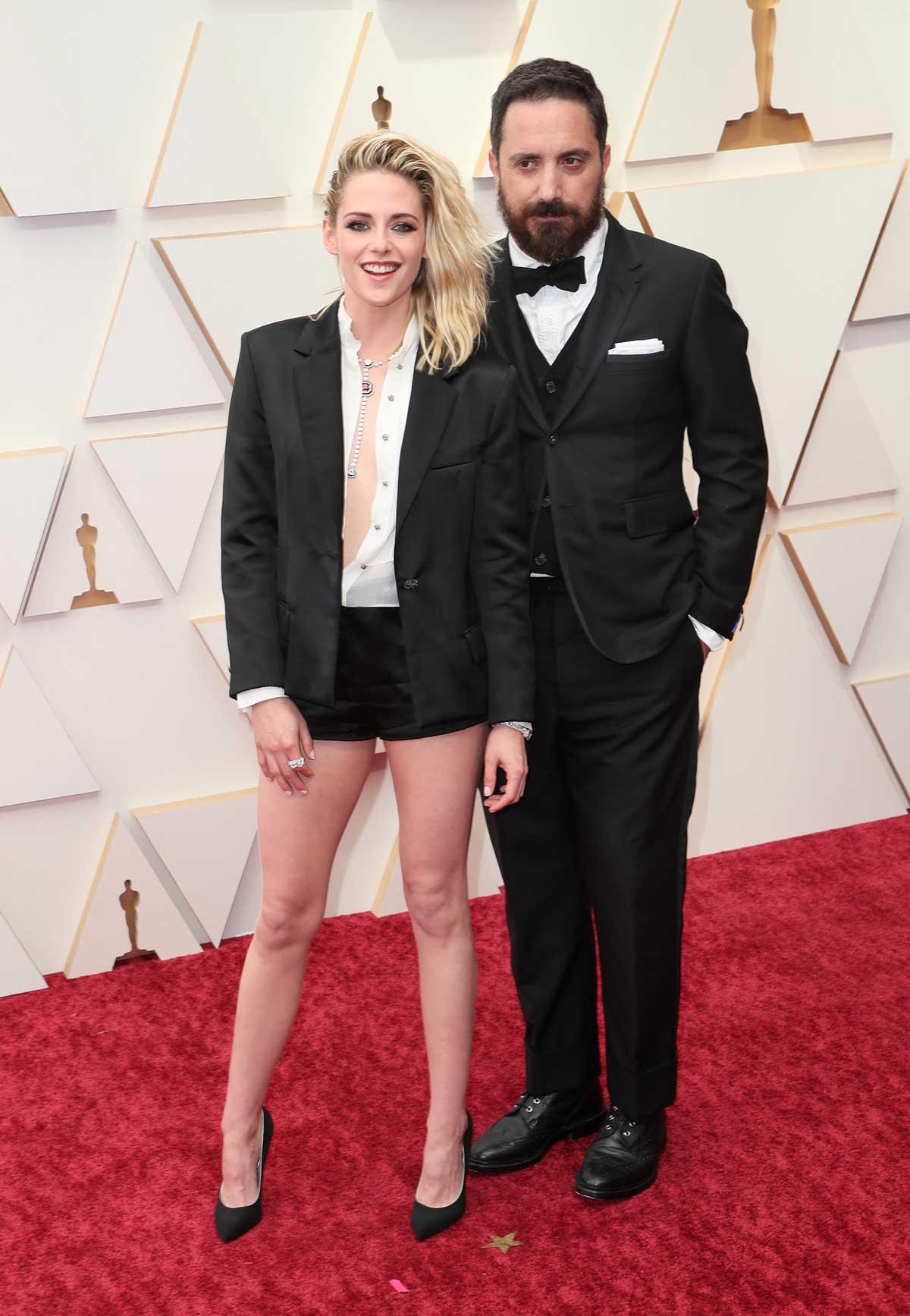 IMAGE: Kristen Stewart, who has been nominated in the Best Actress category for Spencer, steps out with its director, Chilean filmmaker Pablo Larrain.
Photograph: David Livingston/Getty Images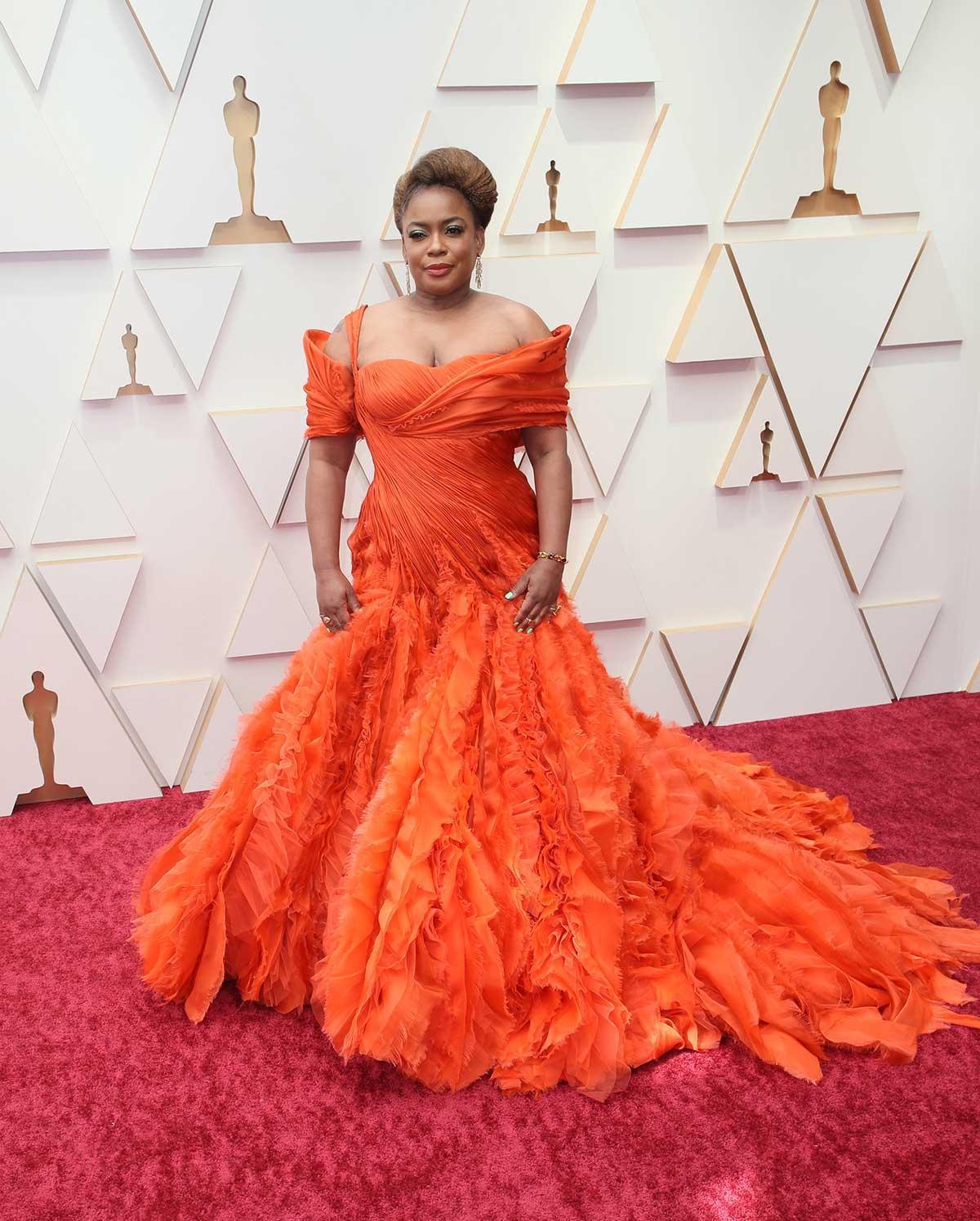 IMAGE: Aunjanue Ellis paid a special tribute to her mum on Oscar night.
Her Versace gown had the words 'Jax Baby' embroidered on the left shoulder and she explains: Her mother's name is Jacqueline and she's 'Jax's baby'.
Ellis has been nominated in the Best Supporting Actress category for her work in King Richard.
Photograph: David Livingston/Getty Images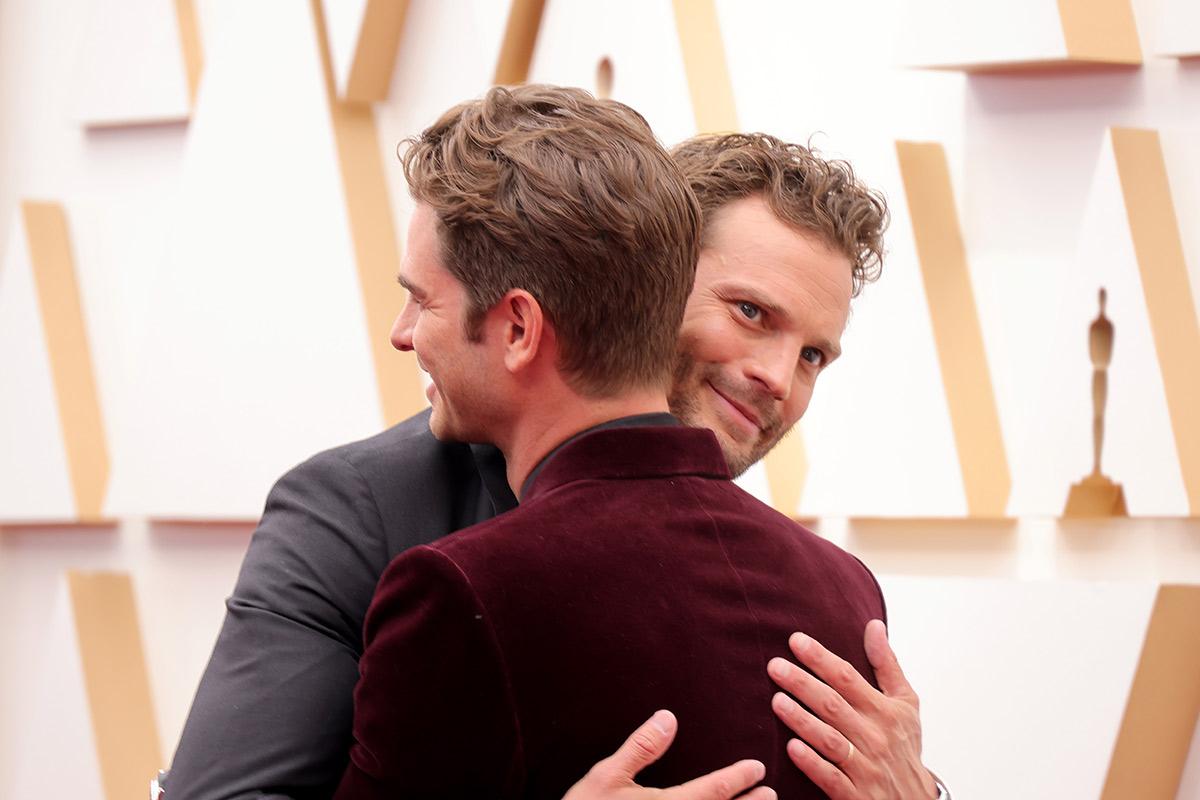 IMAGE: Jamie Dornan and Andrew Garfield have a reunion on the red carpet.
The Belfast actor and the tick... tick... BOOM! actor have known each other for 17 years and have been former roommates.
Photograph: Momodu Mansaray/Getty Images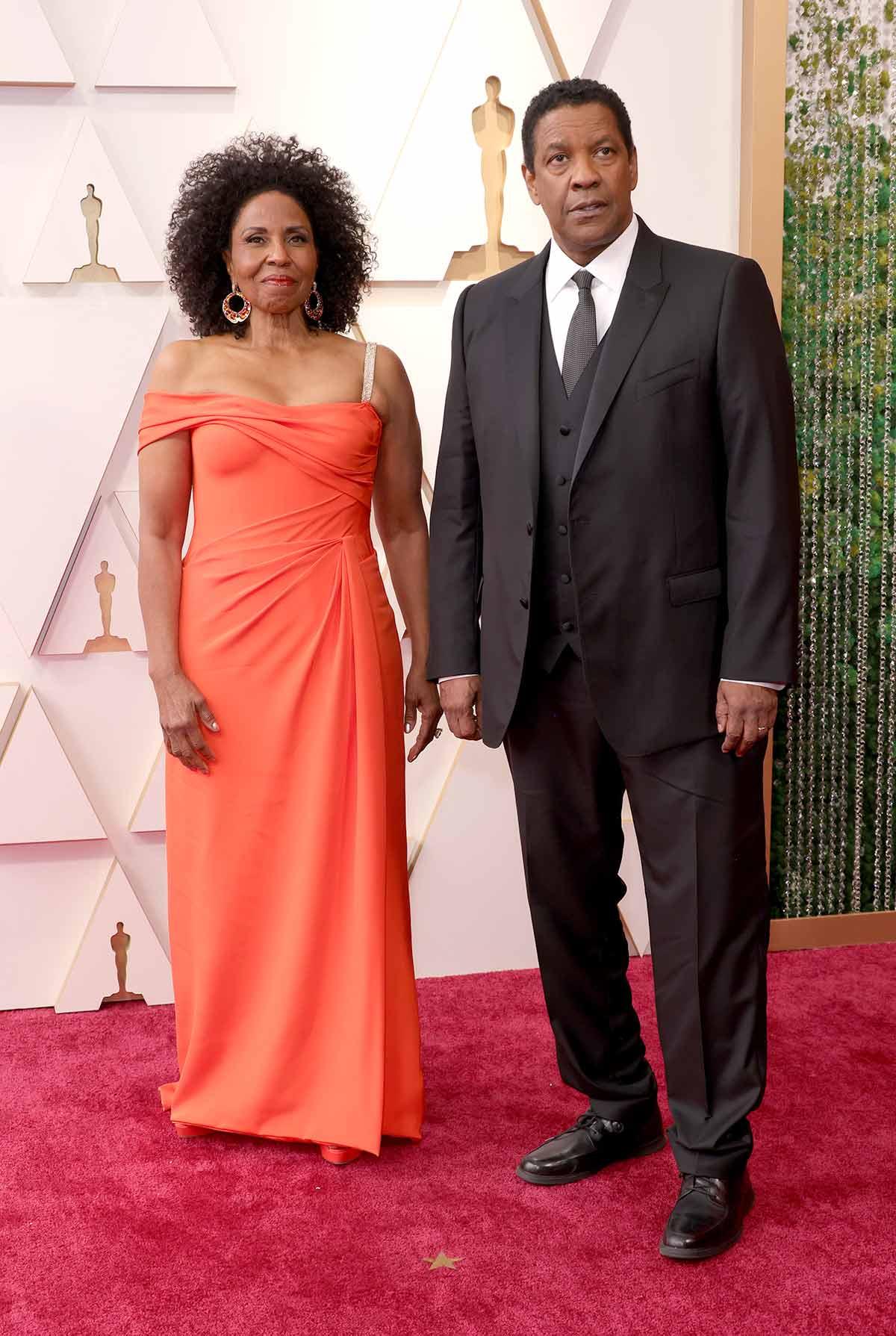 IMAGE: Denzel Washington escorts his wife Paulette to the Oscars.
The actor has been nominated in the Best Actor category for his powerful performance in The Tragedy Of Macbeth.
Photograph: Momodu Mansaray/Getty Images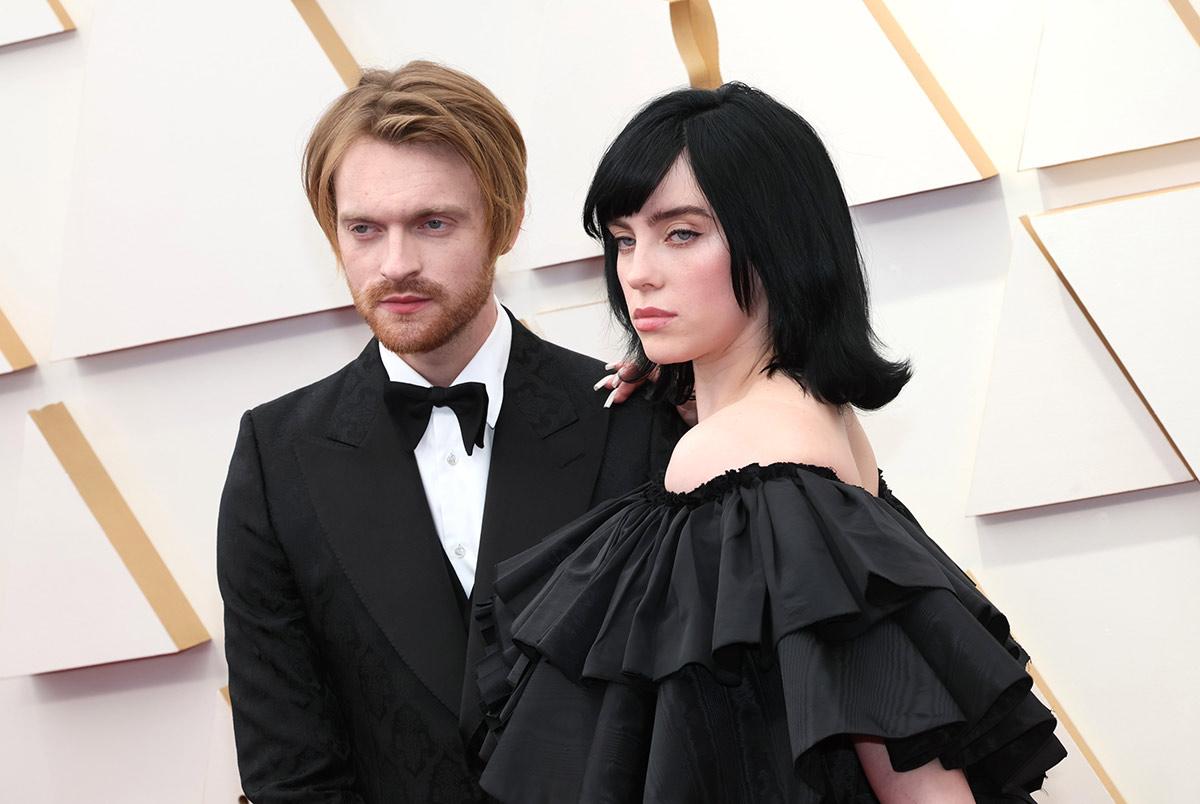 IMAGE: Siblings Billie Eilish and Finneas O'Connell were among the performers on Oscar night.
They also bagged an award for their song, No Time To Die, the title track for the latest James Bond film.
Photograph: David Livingston/Getty Images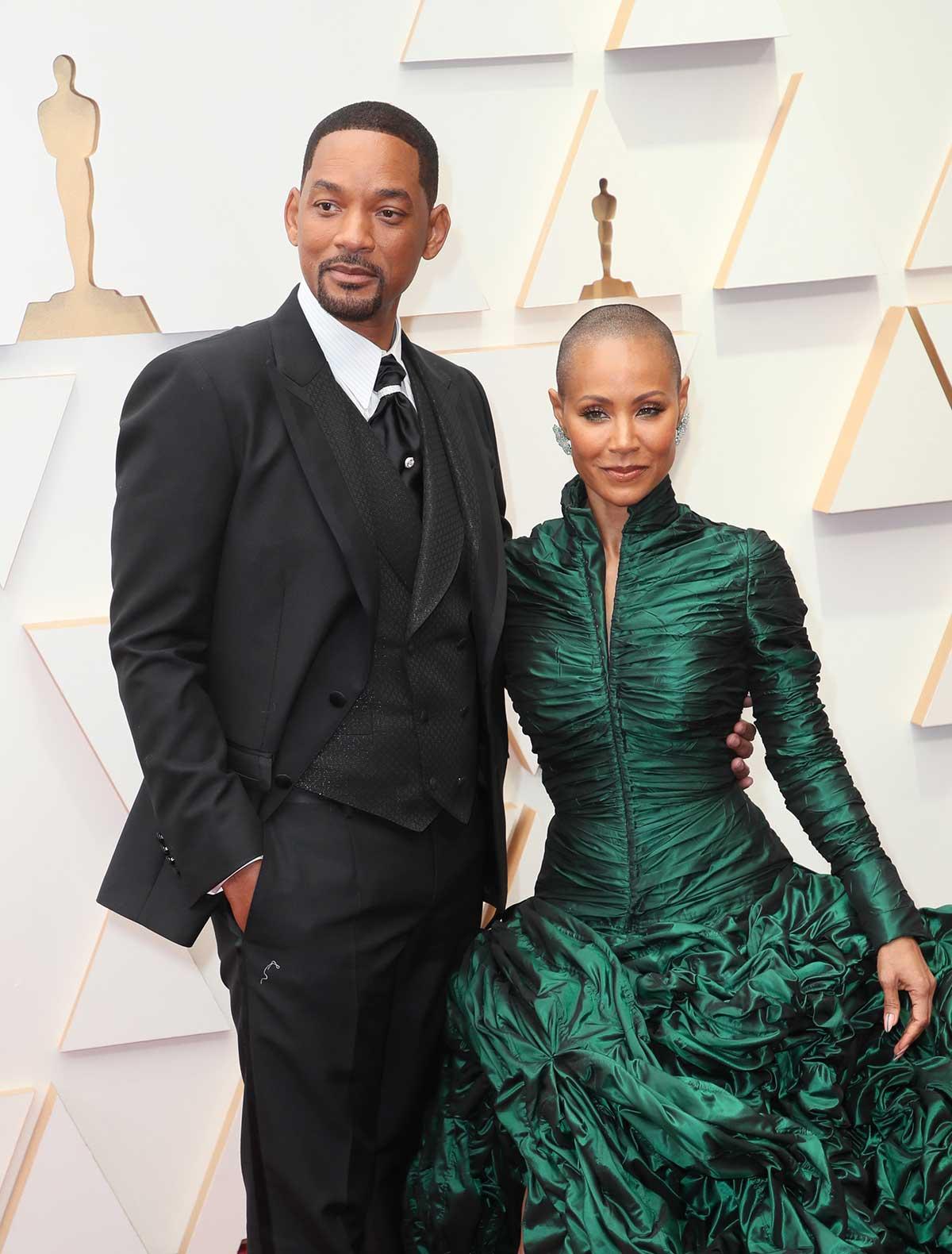 IMAGE: Will Smith, who escorted his wife Jada Pinkett Smith, could not hold back his tears when he won Best Actor for King Richard.
Earlier in the ceremony, Smith punched Chris Rock for making a joke about Jada that the actress, who rolled her eyes, clearly did not appreciate.
At first, people wondered if it was part of the comic's act but Smith's speech, and his apology to the Academy and his colleagues, made it clear it was not.
Photograph: David Livingston/Getty Images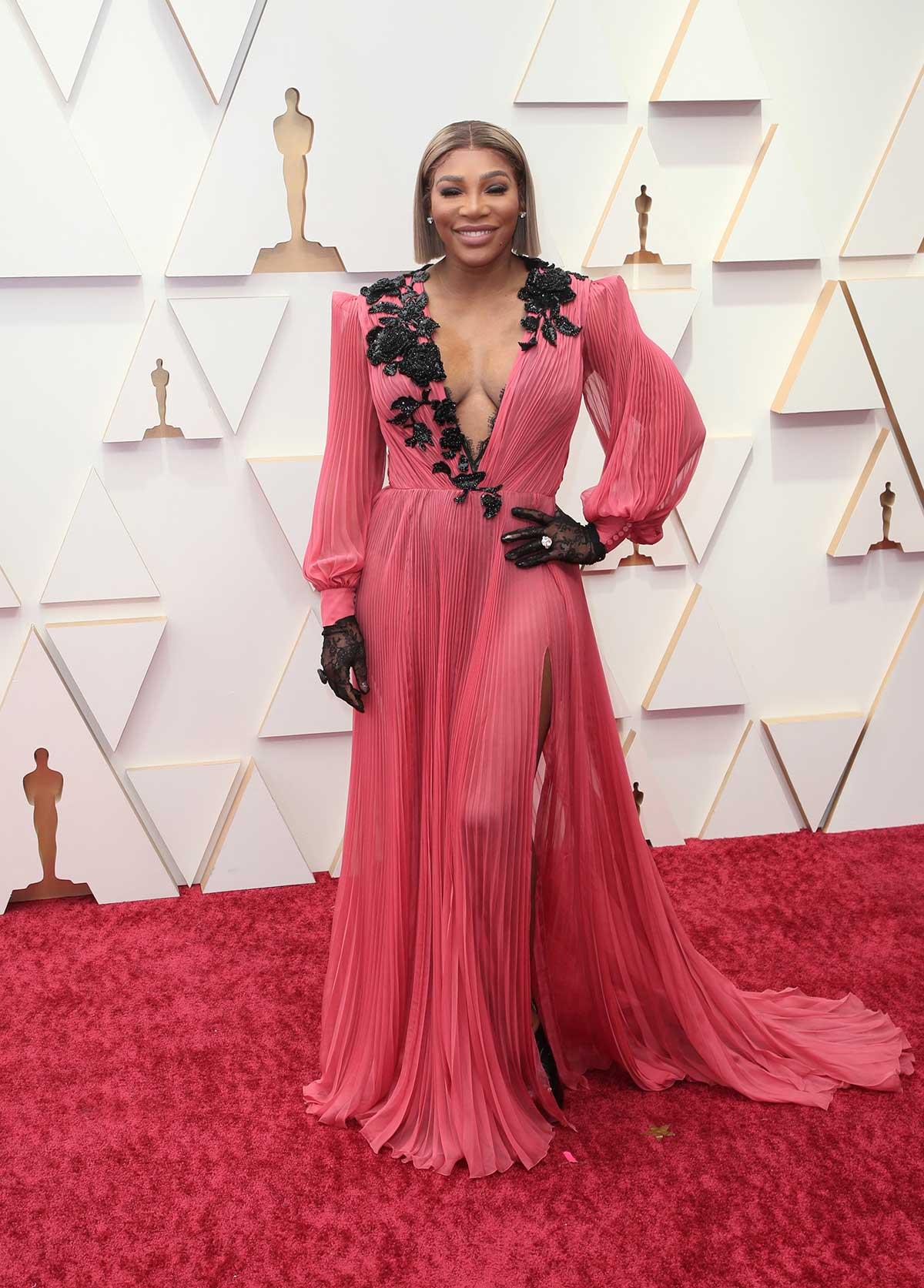 IMAGE: King Richard is based on the life of Venus and Serena Williams's father, who made sure his daughters became world tennis champions.
Photograph: David Livingston/Getty Images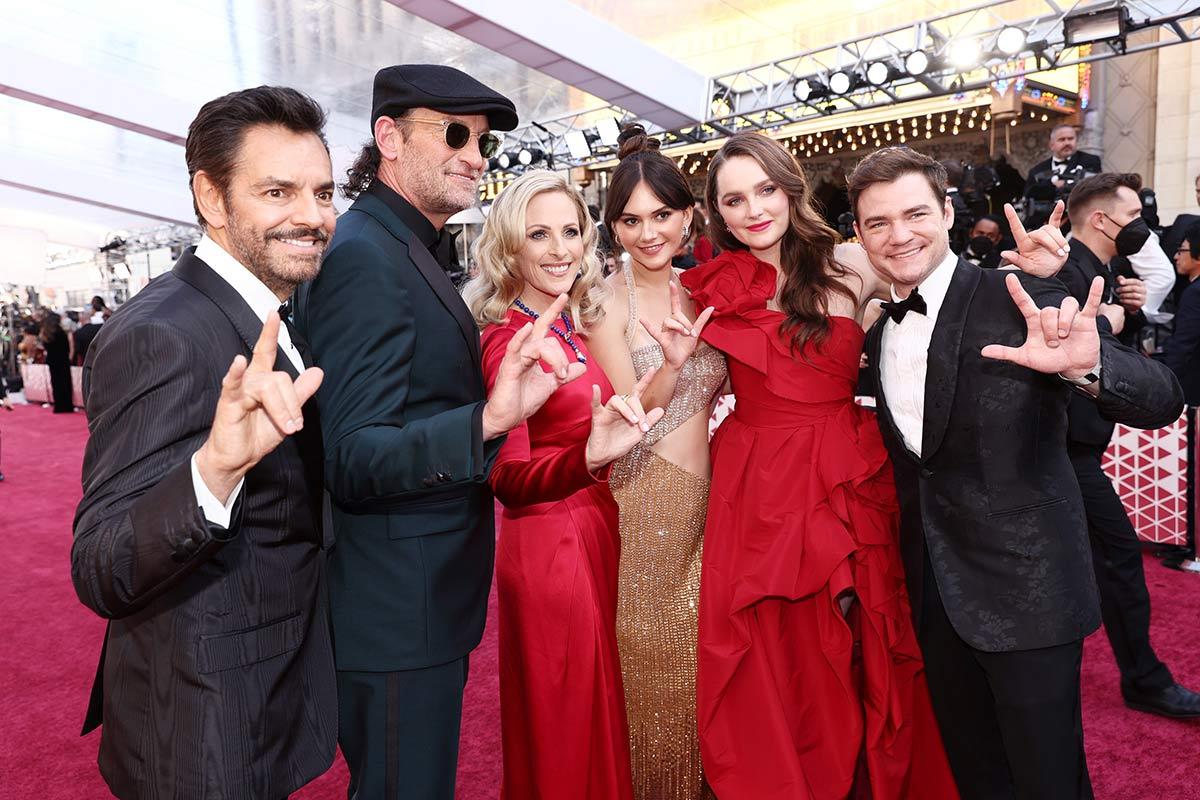 IMAGE: Say Hello to the CODA team -- Eugenio Derbez, Troy Kotsur, Marlee Matlin, Emilia Jones, Amy Forsyth and Daniel Durant.
Troy made history by being the first deaf actor to win an Oscar.
In his deeply moving, sign language speech, he thanked his father, saying, 'My dad, he was the best signer in our family, but he was in a car accident and he became paralysed from the neck down. And he no longer was able to sign. Dad, I learned so much from you. I'll always love you. You are my hero.'
Photograph: Emma McIntyre/Getty Images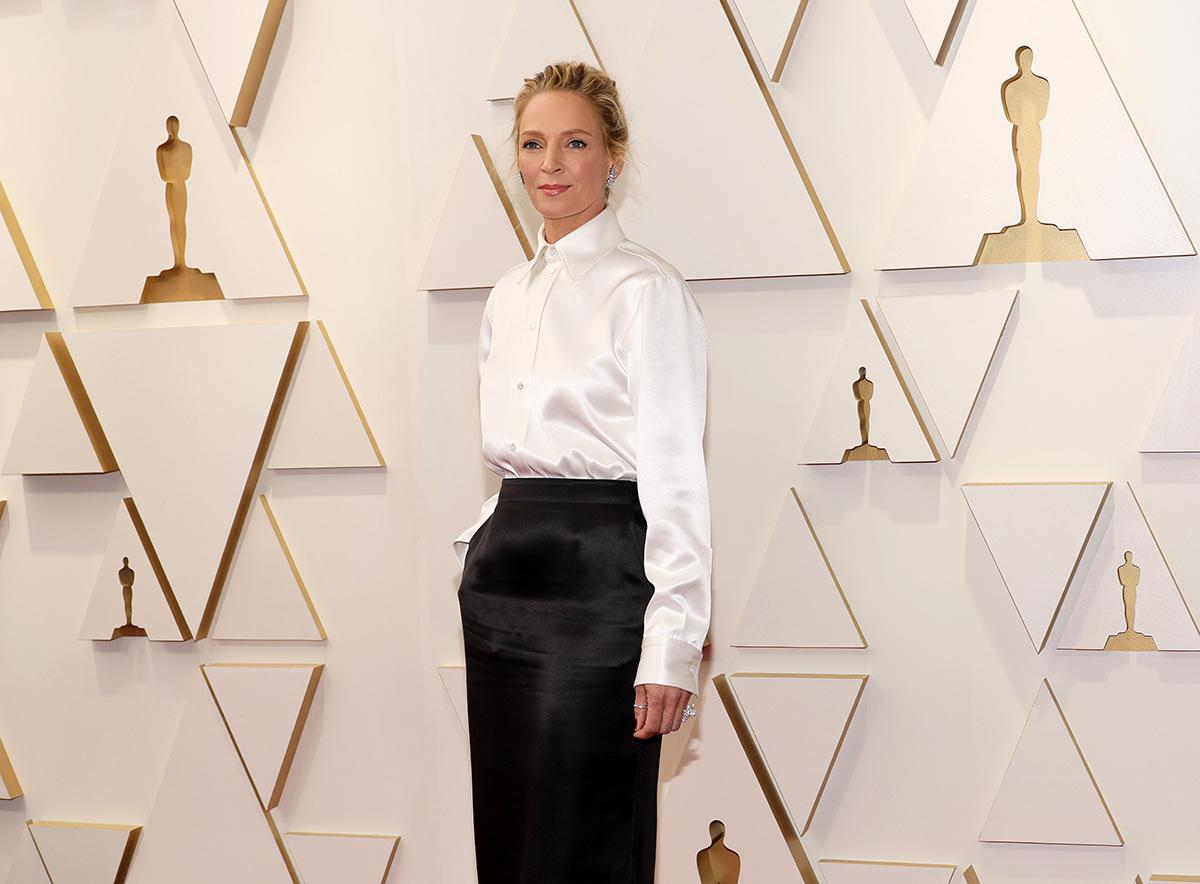 IMAGE: Uma Thurman at the Oscars!
Twitter exploded when a tweet pointed out that Uma sat next to her Pulp Fiction co-star John Travolta at the Oscars, making everyone wonder if the couple were dating 30 years after the classic released.
Photograph: Mike Coppola/Getty Images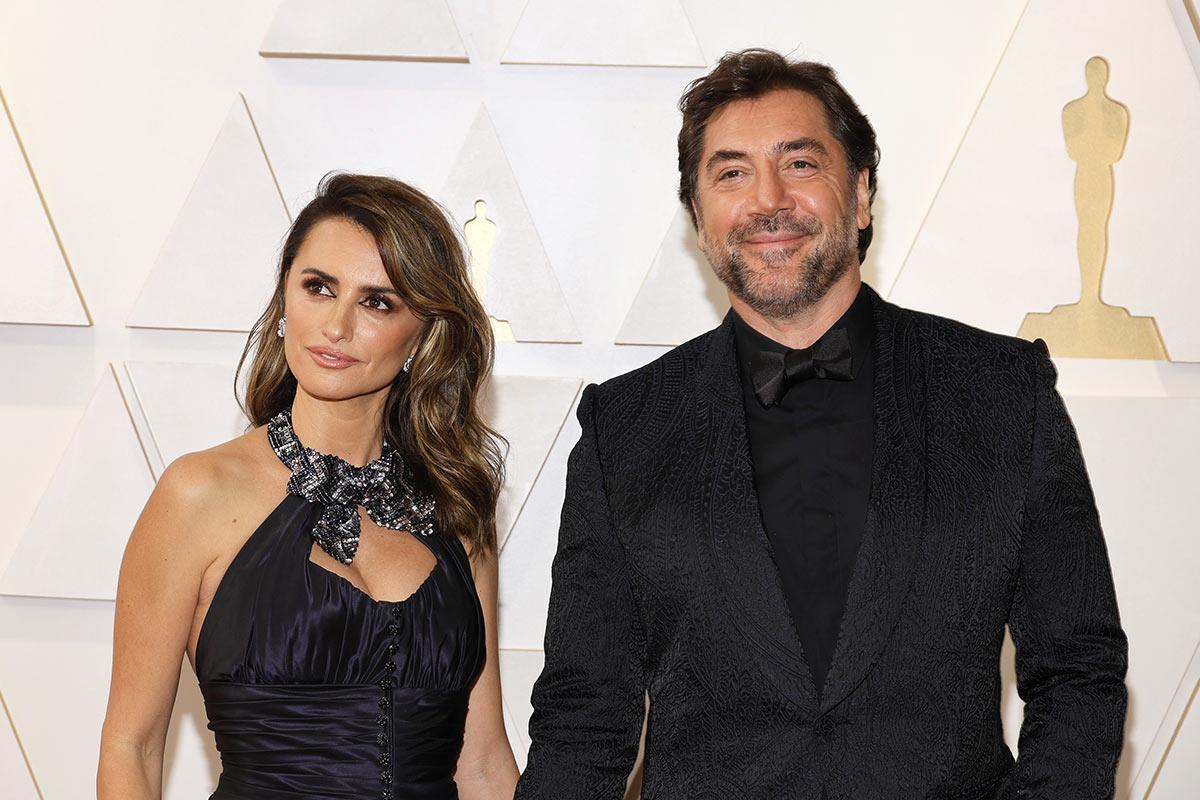 IMAGE: Celebrity couple Penelope Cruz and Javier Bardem have been nominated for their films Parallel Mothers and Being The Ricardos respectively.
Photograph: Mike Coppola/Getty Images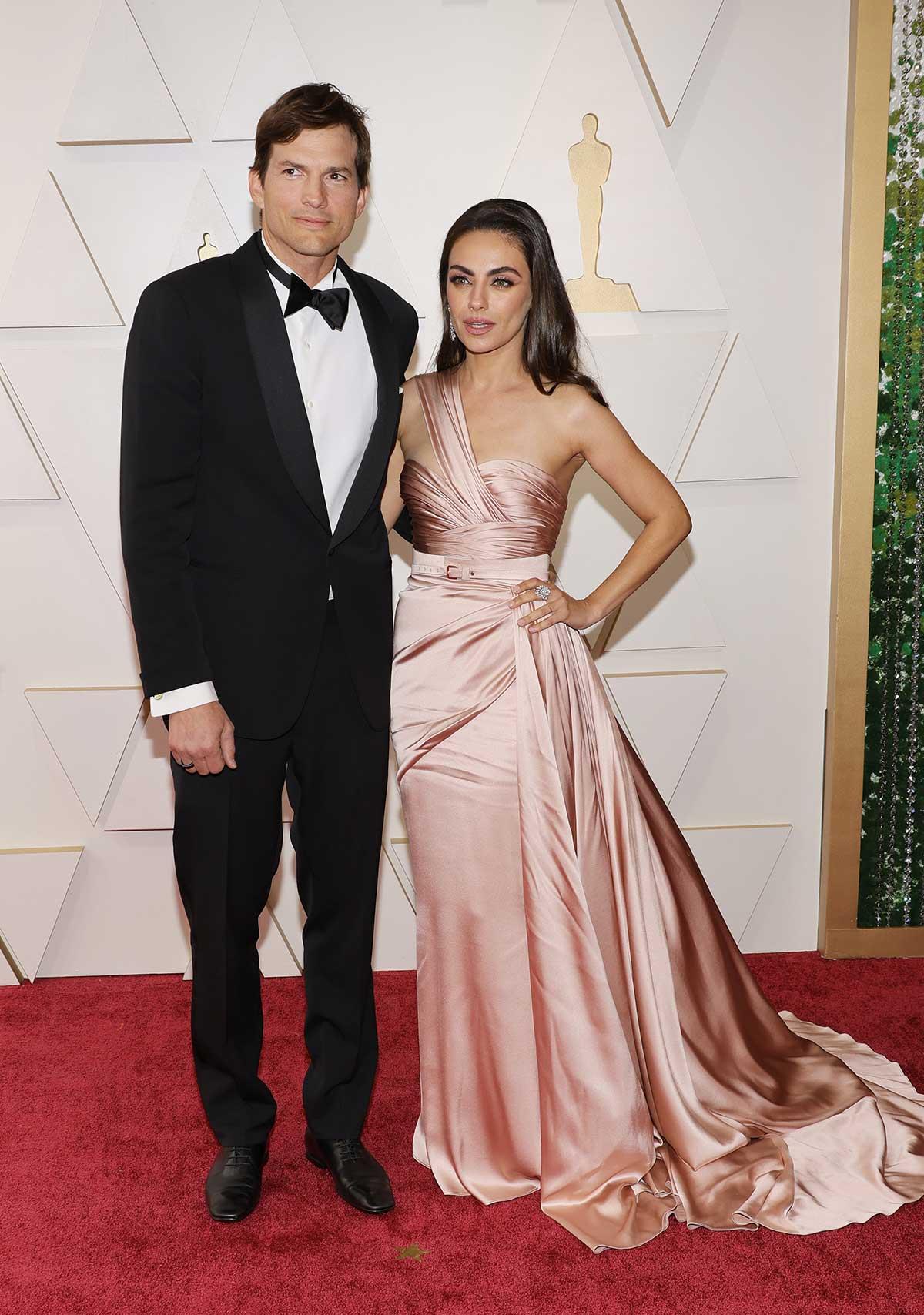 IMAGE: Ashton Kutcher and Mila Kunis, who have been married for seven years, make their Oscar red carpet debut.
Photograph: Mike Coppola/Getty Images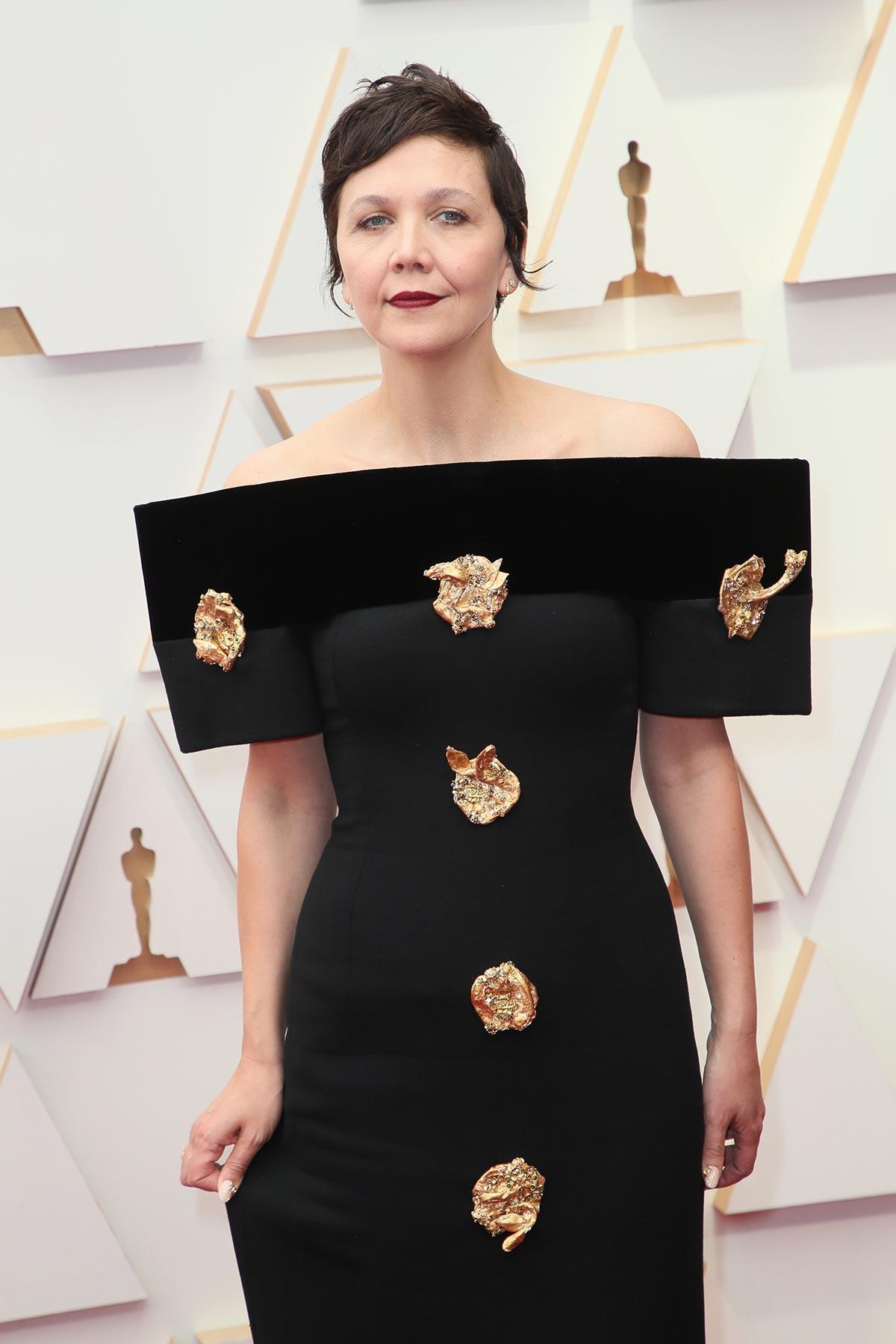 IMAGE: Host Amy Schumer had some fun with siblings Jake Gyllenhaal and Maggie Gyllenhaal, above, in her opening monologue
'We're honouring a lot of couples here tonight. Jada (Pinkett Smith), Will Smith, Penelope (Cruz), Javier Bardem, Maggie and Jake Gyllenhaal. It's a night for lovers.'
The siblings grinned at the joke.
Maggie has been nominated for the Best Adapted Screenplay for The Lost Daughter.
Photograph: David Livingston/Getty Images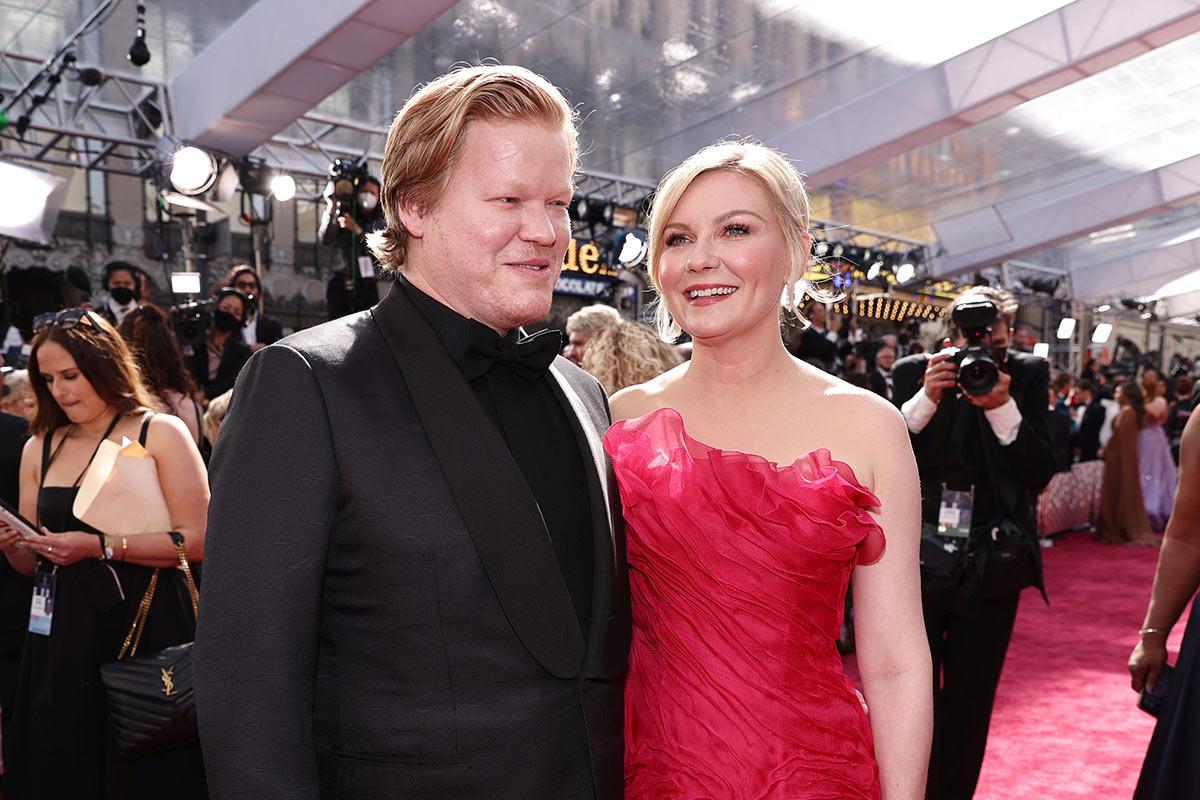 IMAGE: Among the couples celebrated on Oscar night were Jesse Plemons and Kirsten Dunst, who bagged nominations for their work in Power Of The Dog.
Photograph: Emma McIntyre /Getty Images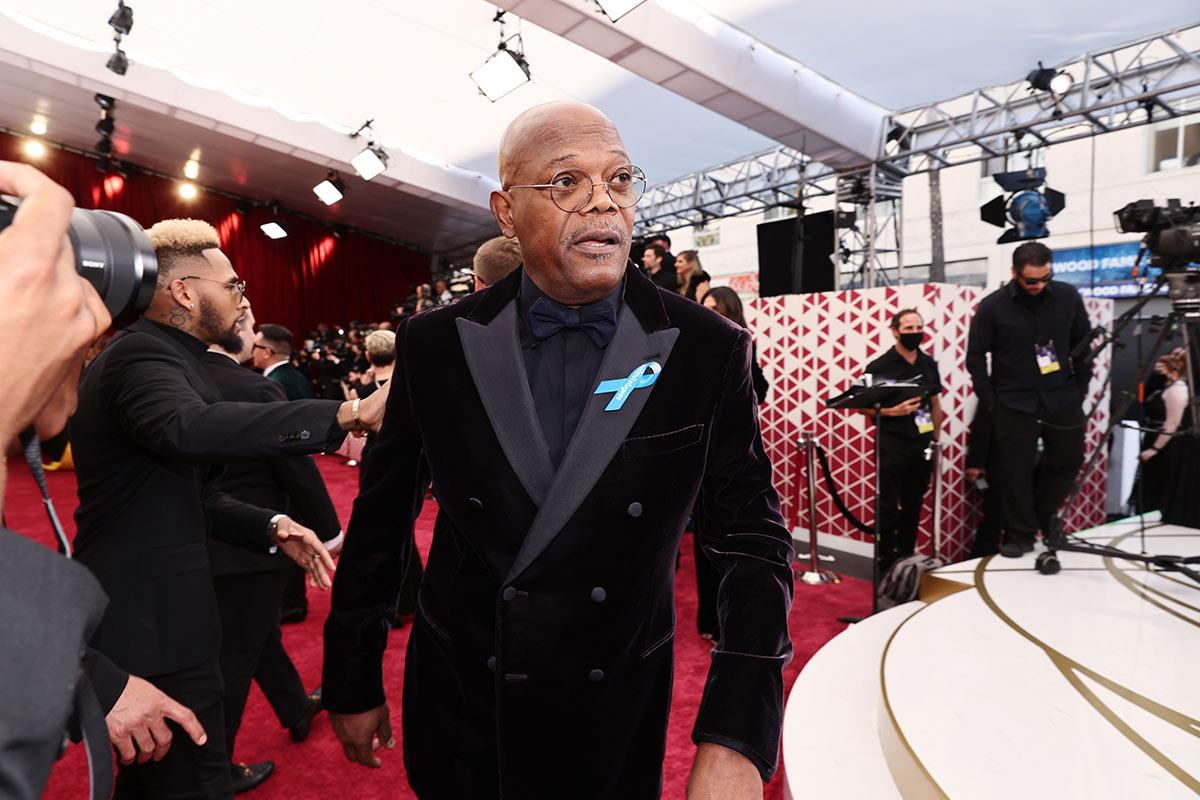 IMAGE: Shockingly, this is the first time Samuel L Jackson has won an Oscar!
This year, the Avengers actor was presented with an honourary Academy Award for Lifetime Achievement at the Governors Awards by Denzel Washington.
The ceremony, which took place a few years ago, was not televised.
Photograph: Emma McIntyre/Getty Images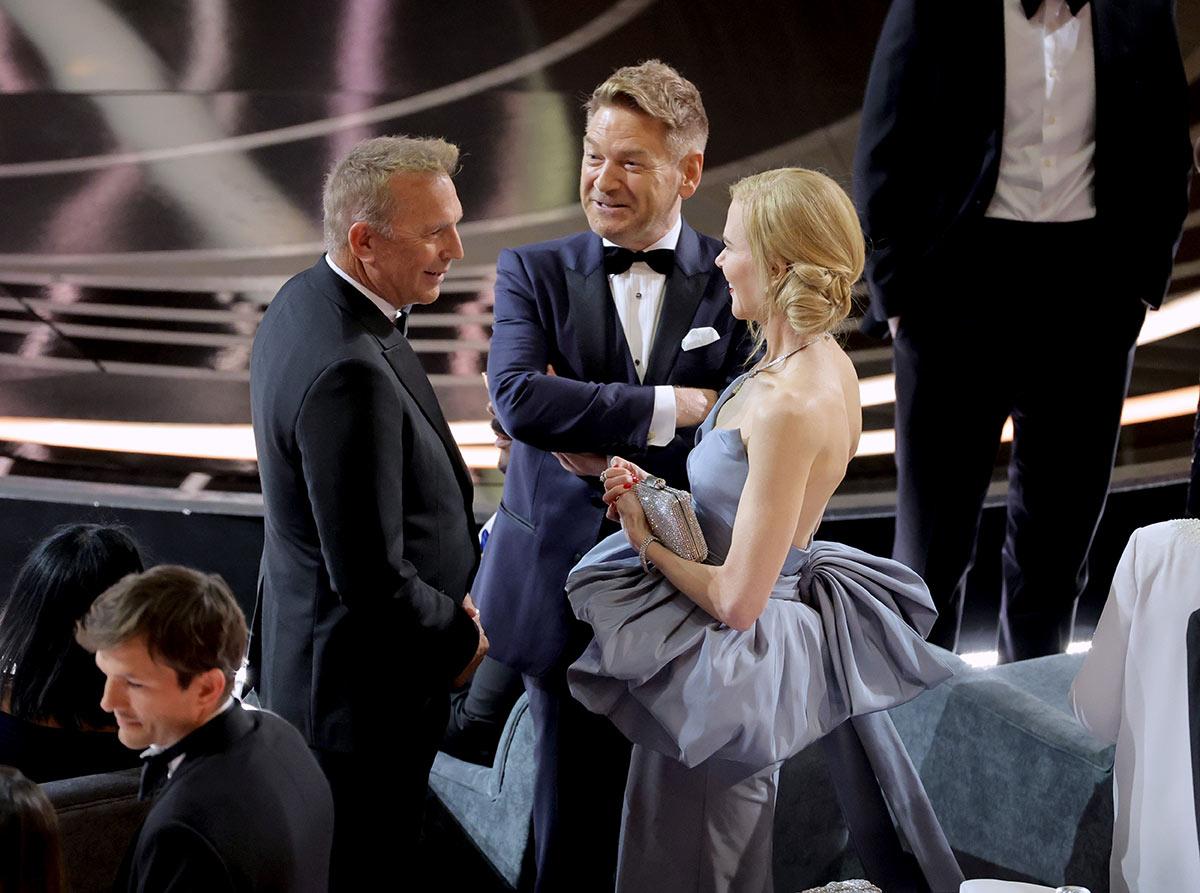 IMAGE: Kevin Costner, Kenneth Branagh and Nicole Kidman catch up.
Photograph: Neilson Barnard/Getty Images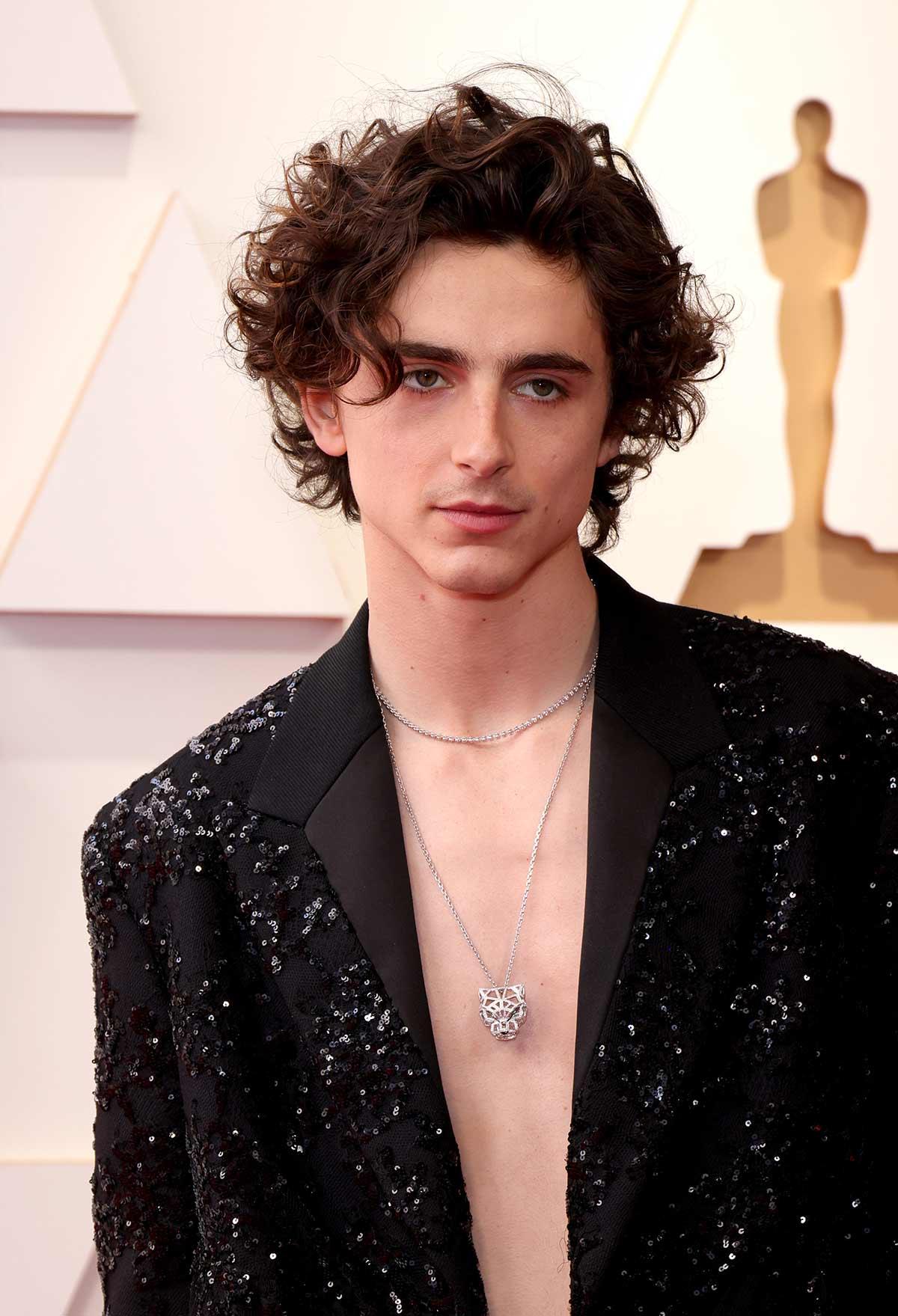 IMAGE: Timothee Chalamet wore a sequined Louis Vuitton blazer and black pants with Cartier jewels -- but no shirt! -- at the Oscars.
Photograph: Momodu Mansaray /Getty Images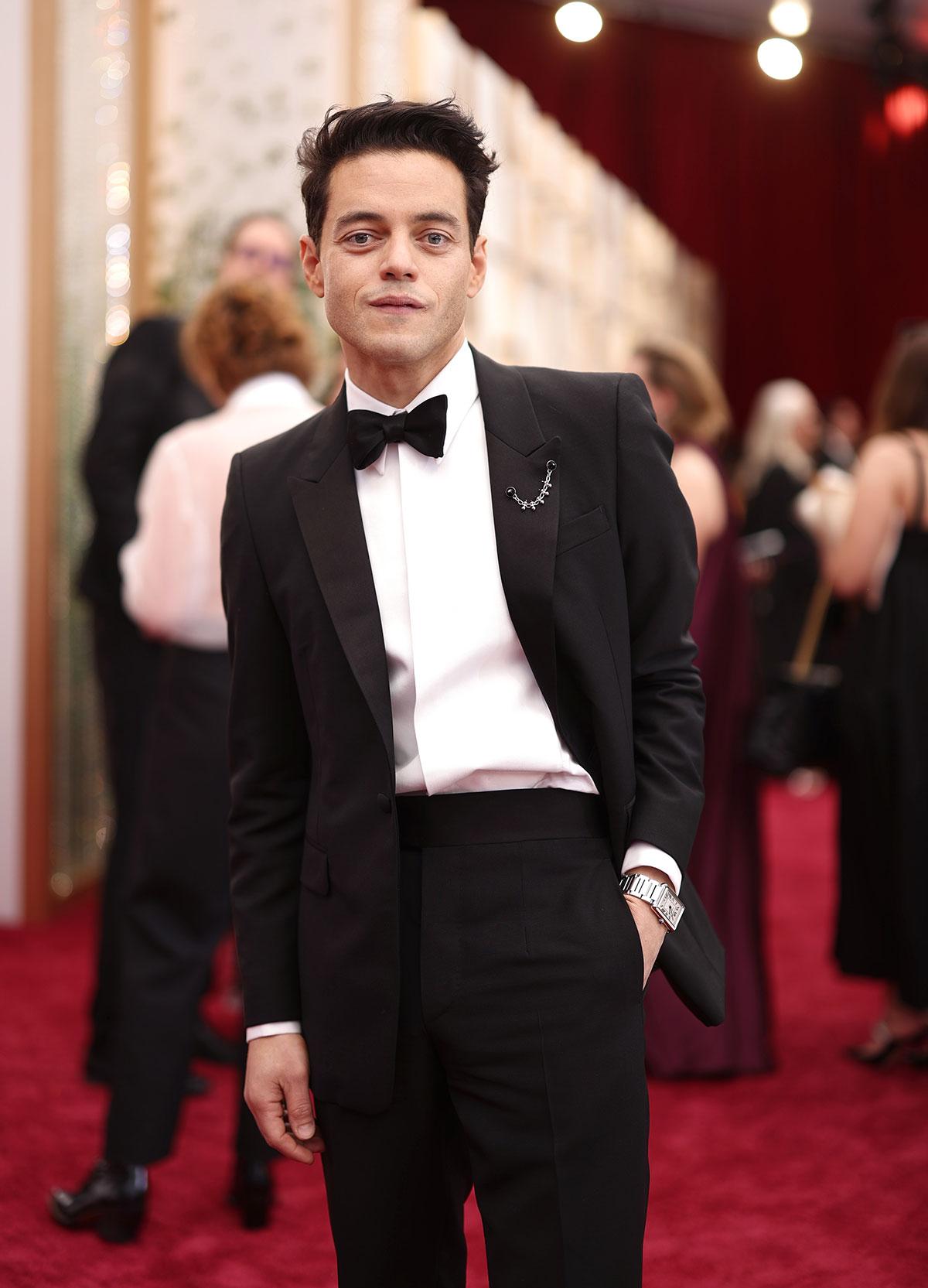 IMAGE: Rami Malek adds glam to the red carpet.
Photograph: Emma McIntyre/Getty Images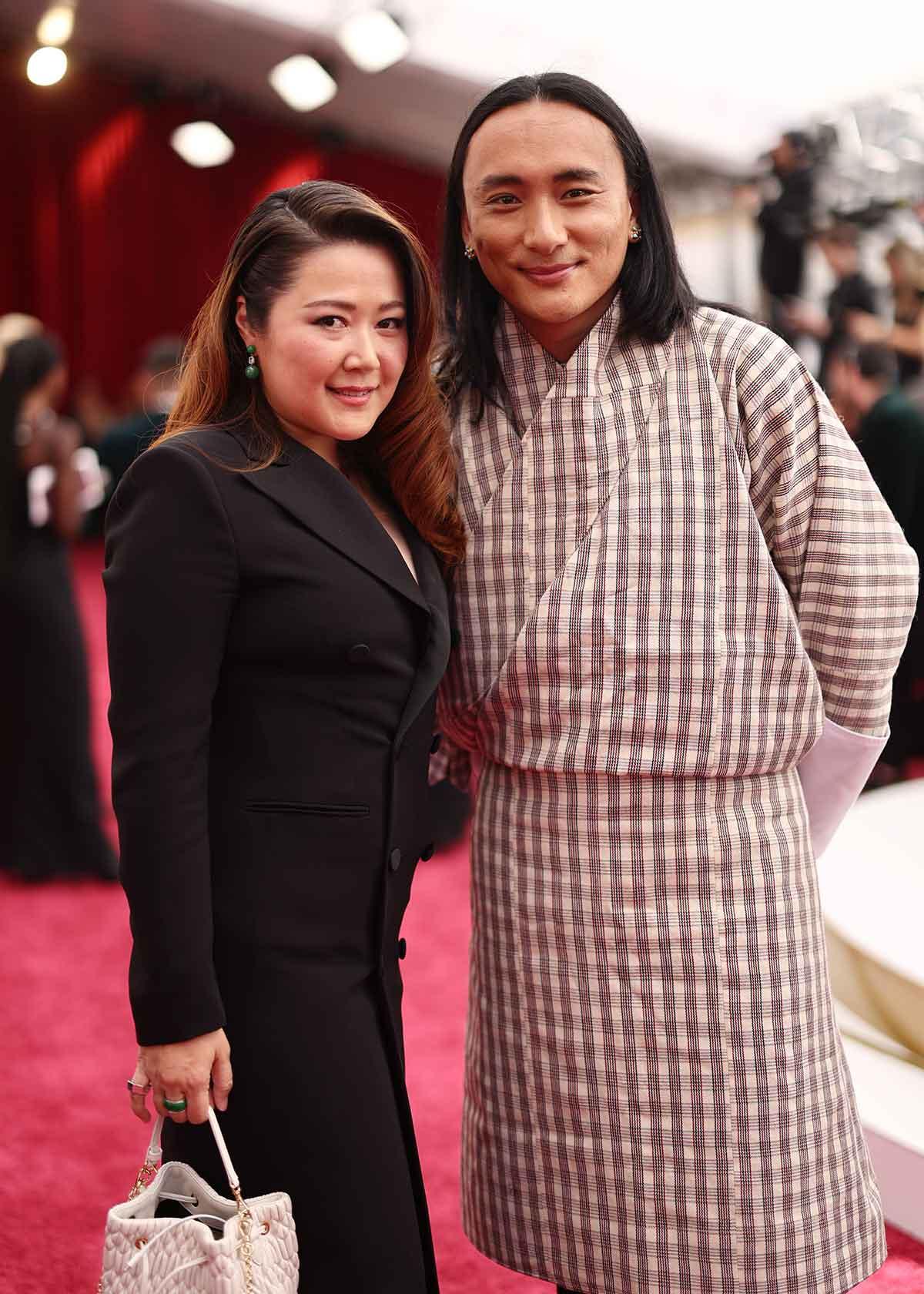 IMAGE: Pawo Choyning Dorji, seen here with wife Stephanie Lai, takes his first film, Lunana: A Yak in the Classroom -- and Bhutan's second ever entry -- to the Oscars (Do read his interview here).
Photograph: Emma McIntyre/Getty Images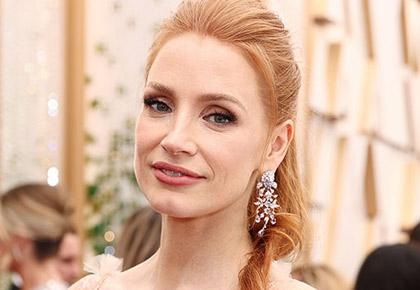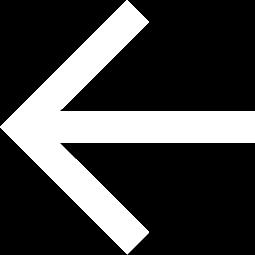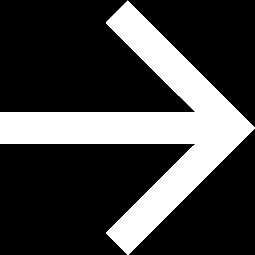 X