The rituals for the wedding begin.
A fortnight before Deepika Padukone's Italian wedding, her parents Ujwala (nee Karakal) and Prakash Padukone -- doyens of the Chitrapur Saraswat Brahmin community in Bengaluru -- began commemorating the rituals for the event.
First on the agenda: The Nandi Puja.
A Nandi Puja is performed at the groom and bride's homes a few days before the wedding.
A coconut placed on top of a kalash (copper pot) filled with holy water marks the start of the wedding celebrations.
The filled kalash symbolises a vessel full of the amrit of life.
The first invitation to the wedding is offered to God to seek his blessings.
This ceremony is performed to bless the couple with a life of abundance, good health and longevity.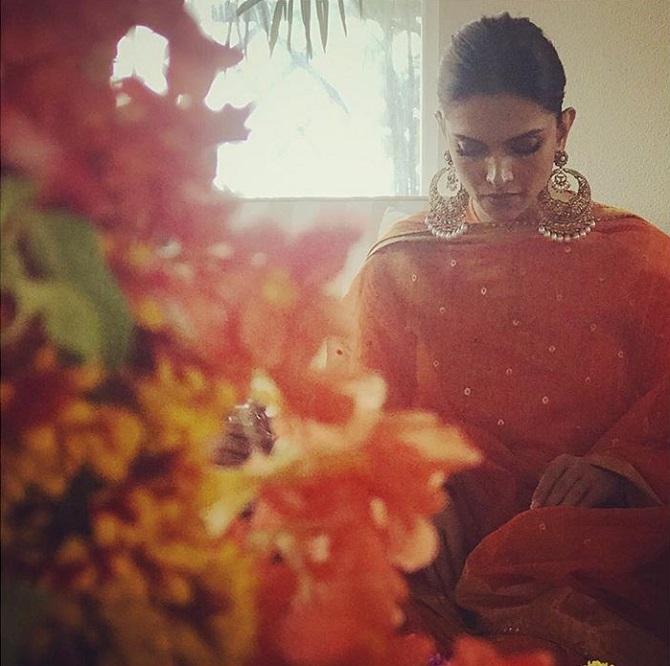 Her stylist Shaleena Nathani posted two Instapic and wrote 'Love you to the mooon and back So so so so so sooooo happy for you. Cant wait for it all to starttttt. You deserve all the happiness in the world and more'.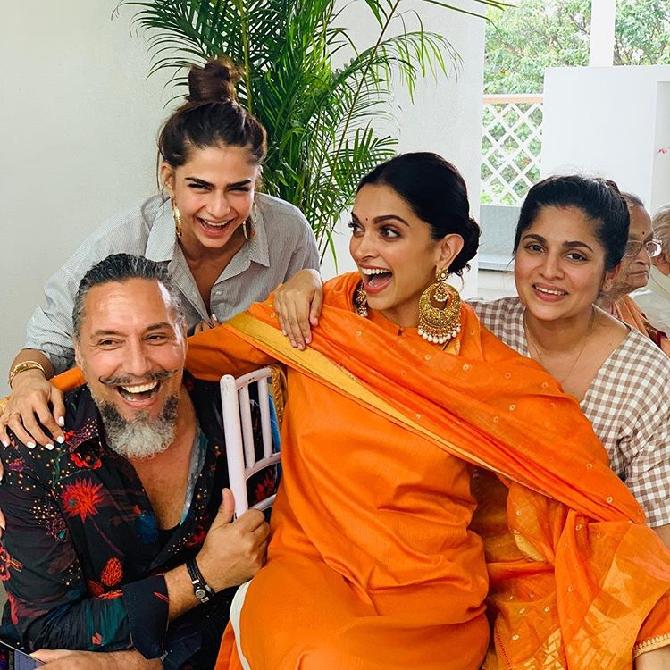 Deepika wore an orange suit designed by Sabyasachi Mukherjee who also extended his best wishes to the actress.
'Dear Deepika,' Sabya wrote, 'A new and exciting journey has just begun for you and all of us at Sabyasachi wish you the very best. Always. Deepika Padukone in Sabyasachi for her pre-wedding functions.'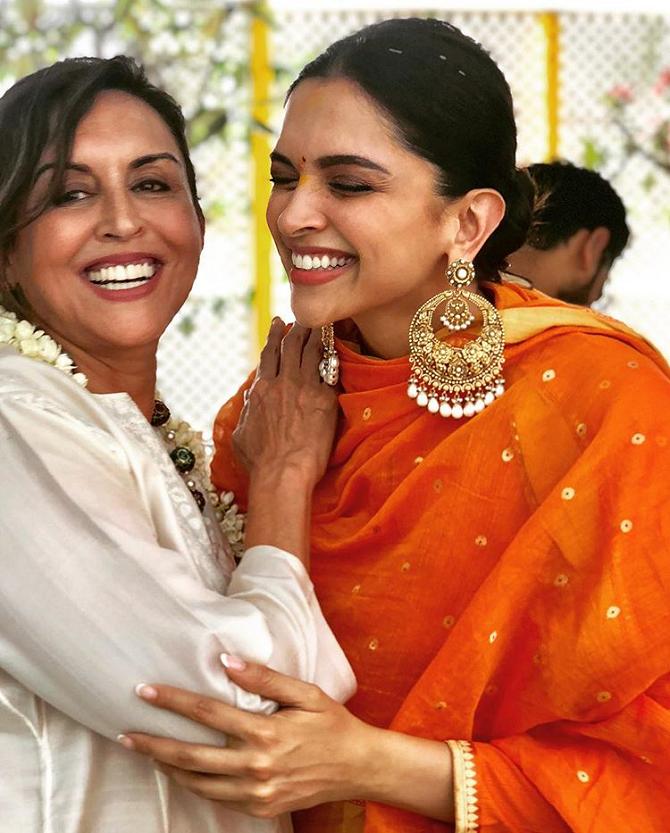 Interior designer Vinita Chaitanya posted aand Instapic and wrote, 'Stay blessed ....'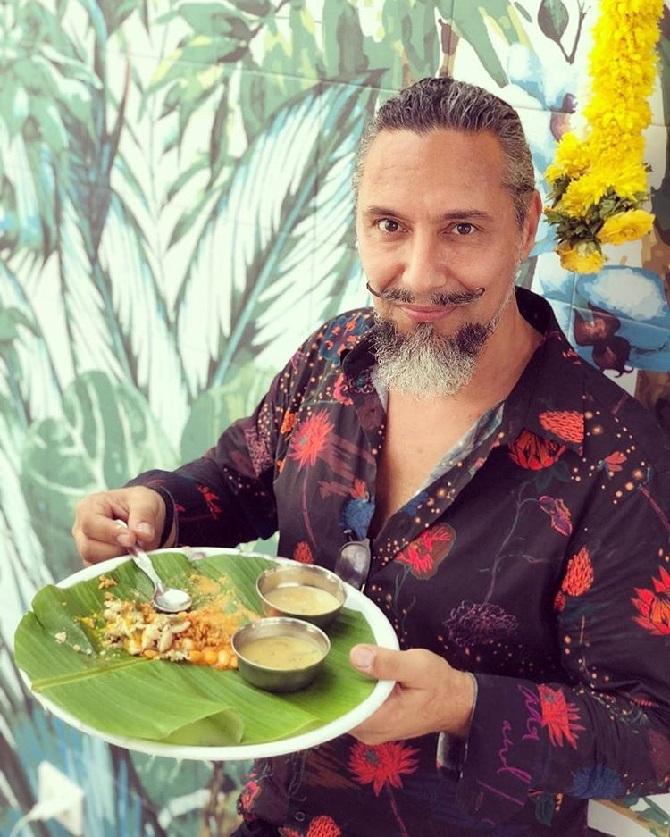 Georgiou Gabriel savours the puja meal.