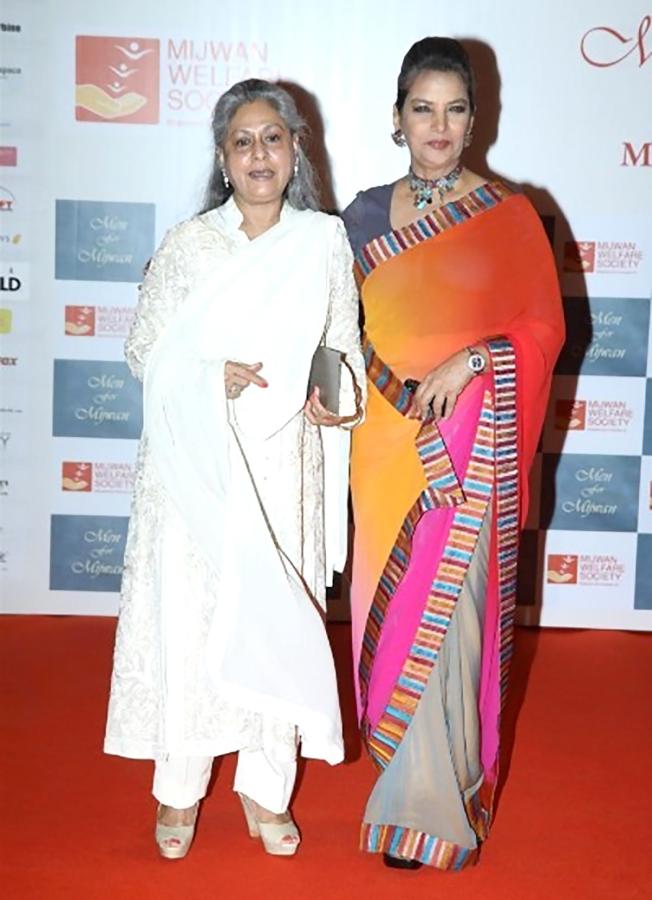 Jaya Bachchan and Shabana Azmi play formidable adversaries in Karan Johar's underproduction directorial Rocky Aur Rani Ki Prem Kahani.
But off screen, the FTII toppers** get along like a house on fire. So much so, that everyone on the sets of the film was taken aback by the backslapping sisterhood.
"Aren't they supposed to be very serious actresses? Where did all the masti come from?" Dharmendra asks Subhash K Jha with a chuckle.
"I never knew Jayaji is so much fun on the sets," Shabana says.
"I have always been a fan and she knows it. I've lost count of the number of times I've seen Abhimaan and Mili. I wanted to work with her for the longest time. One of the reasons I accepted Karan's offer is to work with Jayaji."
The five-time National Award-winning actress says the fun never stops on the sets.
"Jayaji's spirit is still that of a young person and she has the craziest sense of humour."
Jaya Bachchan also has good things to say about her co-star Shabana: "She is delightful to work with and she is very sweet to me. She gave me a gift with a very nice note. I am very moved."
**The then Jaya Bhaduri and Shabana Azmi both topped their respective FTII courses. Wikipedia reports that Shabana decided to join FTII after she watched Jaya Bhaduri in a (diploma) film, Suman. 'I was completely enchanted by her performance because it was unlike the other performances I had seen,' Shabana has said. 'I really marvelled at that and said, "My god, if by going to the Film Institute I can achieve that, that's what I want to do".'