'Adi Sir told me when he watched Gully Boy, he felt I was hero material.'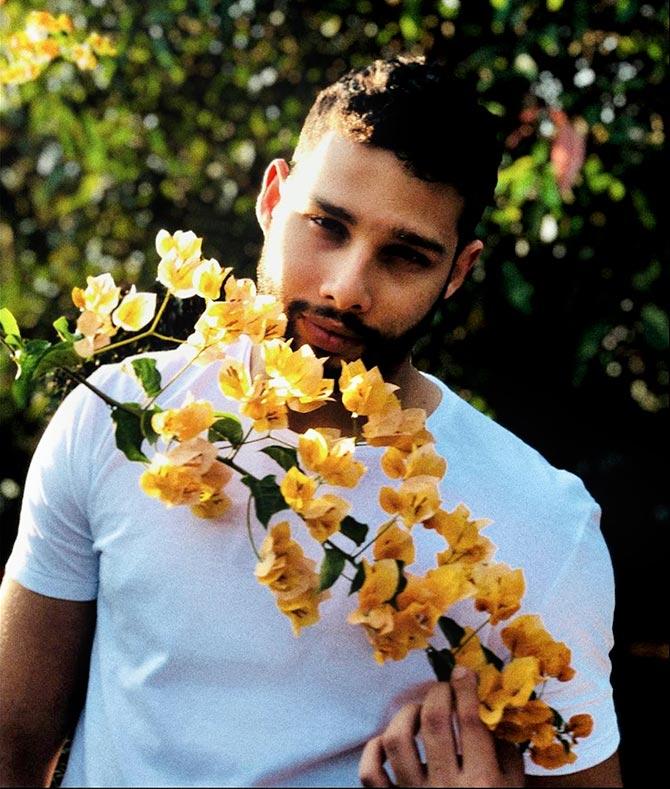 Siddhant Chaturvedi is living his dream.
After making waves with Gully Boy, the actor is a part of the next installment of the Bunty Aur Babli series, co-starring Saif Ali Khan, Rani Mukerji and Sharavri Wagh.
If that is not enough, there's a Dharma film directed by Shakun Batra which has Deepika Padukone and Ananya Panday alongside him.
Like he tells Rediff.com Contributor Moumita Bhattacharjee, "For the next two-three years, I want to focus on my dreams -- YRF, Dharma and Deepika Padukone."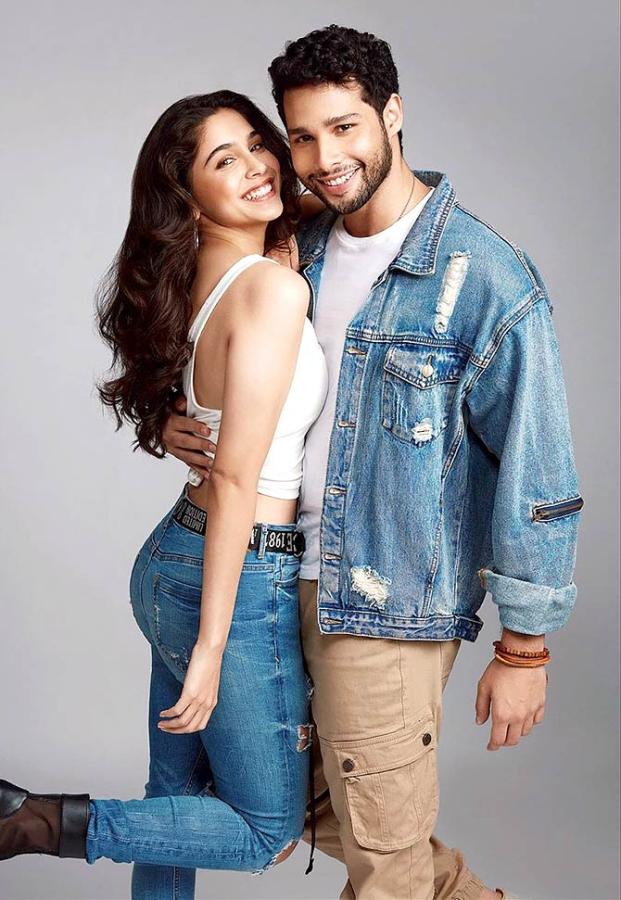 What memories do you have of Bunty Aur Babli?
I had watched Bunty Aur Babli in the evening show.
I bought the cassette and danced to the songs till 1 am that night.
I have danced on Kajra Re at many gatherings, and danced as Amitabh Bachchan to Aishwarya Rai Bachchan.
I was a huge fan, but I never thought 'ki hum hi ban jayenge Bunty.'
How did the casting happen?
Adi Sir (Aditya Chopra) watched Gully Boy and called Ritesh Sir (Ritesh Sidhwani).
He told me when he watched the film, he felt I was hero material.
I was like, this is exactly what I feel too (laughs).
He told me he had something for me.
A month later, Shanoo ma'am (Shanoo Sharma, YRF casting director) called and said Bunty Aur Babli 2 is in the making.
I met the director and we instantly clicked.
The next day, he asked if I was interested and I went, 'Of course!'
He thought I was a serious actor.
I was like, I am honest to the craft, but I want to dance and stuff too.
I was dancing on Tujhko mirchi lagi to mei kya karu when Zoya Akhtar first spotted me.
I heard the script and laughed out loud.
It's a script which has entertainment, mass appeal, songs and content.
It isn't like the old film.
There are a lot of things happening around us.
It also tackles with social issues.
YRF is conscious that you can't just make a film for laughs. I connected with that.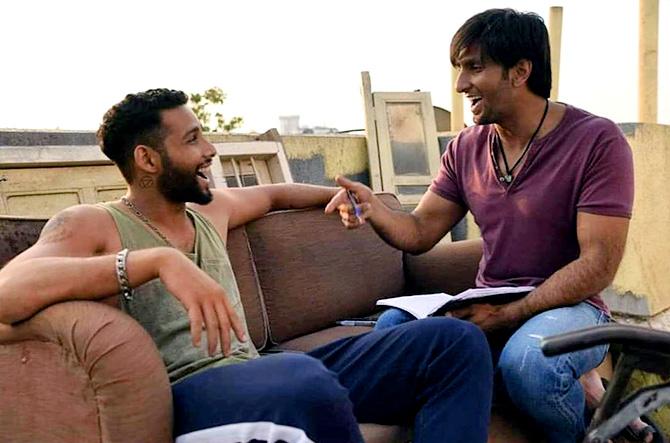 How has life changed post-Gully Boy?
The year has been a roller coaster.
It started with Gully Boy and now I am living my dream.
There are choices now; I don't have to audition anymore.
I was very focused on what I wanted. I knew I had to complete my CA because I come from a middle-class family.
It's difficult to get a launch and what if you don't make it?
When I was 21, I decided to go all out.
My CA finals were near, but I didn't fill the application because I got my first break with Luv Ranjan's Life Sahi Hai.
Since then I kept auditioning and was very sure that I wanted to make it big in the movies.
I didn't try for television at all.
I could have done a lot of Web shows because there were a lot of offers.
I think it needs courage to say no because I knew what I wanted in life.
I did not compromise with my dreams.
I thank my parents because they believed in me when I was feeling low.
I am very close to my parents. They knew I had this filmi keeda in me, so it wasn't like they were shocked.
Papa always encouraged me to dance as a kid.
I was invited to Ranveer Singh's wedding reception and that was my first big Bollywood party.
My parents got my suit stitched for me.
During the Gully Boy promotions, there was a concert. My father and I went together and he even got me something to wear.
You are doing a Shakun Batra film with Deepika Padukone and Ananya Panday.
He is one of my dream directors.
When I was struggling, I used to think there are a few directors who won't work with me immediately.
I thought I would have to prove myself first and then they would cast me in their films. Shakun Batra was one of them and he makes movies in two-three years.
I feel I am getting more than what I had dreamt.
Are you doing a Rahul Dholakia film with Excel Entertainment?
No. I am doing two films with Excel, one is an action film and the other is a horror comedy.
You often write couplets on Instagram. Do you see yourself turning into a writer or a director in the future?
I think I should.
I maintain a diary for each character I play and share it with my director.
I even wrote something, recorded it and sent it to Adi Sir.
Arjun Kapoor joked that I must be the first actor who auditions even after getting selected!
Do you see yourself doing Web series?
Nothing as of now, but I am game for it.
As an actor, I want to be everywhere my audience is.
But for the next two-three years, I want to focus on my dreams -- YRF, Dharma and Deepika Padukone.