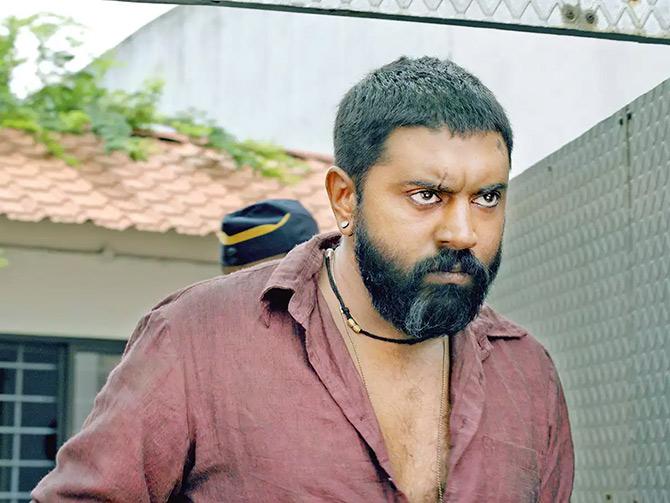 Malayalam actress-turned-film-maker Geethu Mohandas's second feature film Moothon examines gender issues and the mystery of sexual orientation with flair, frankness and passion.
The fearless film-maker is getting to ready to shoot her third film, Bastards.
"It's a film on gangsterism seen from the female gaze, just as Moothon looked at the subject of sexual orientation from the female viewpoint," Mohandas tells Subhash K Jha.
Her debut film Liars Dice featuring Nawazuddin Siddiqui and Geetanjali Thapa, is an undiscovered gem.
Moothon, Mohandas says, is inspired by real life.
"Moothon is a tribute to my best friend Michael whom I knew in Toronto. He struggled with his sexual gender identity all his life and finally killed himself," she says.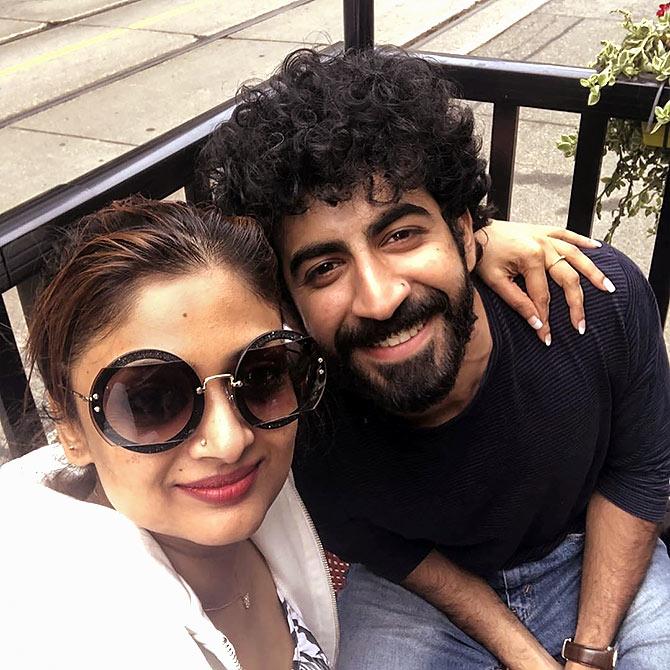 In Moothon, the mute Aamir -- played with casual brilliance by Roshan Matthew -- kills himself when he is forced to marry against his natural sexual orientation.
Malayalam superstar Nivin Pauly, who plays a conflicted, closeted, goon, didn't think twice before saying yes to the part. But he was not the first choice for the part.
"Nivin was the sounding board for my thoughts on the film. He's my friend," she says. "I'd discuss the plot, characters and actors with him. It was only later that I thought of him in the role of Akbar."
"Once he was on board, he surrendered to my vision, not fearful of what playing a gay man would do to his image," adds Mohandas. "He was so confident of my presence that he was ready to take any risk and felt sure that I'd catch him before he hit the ground."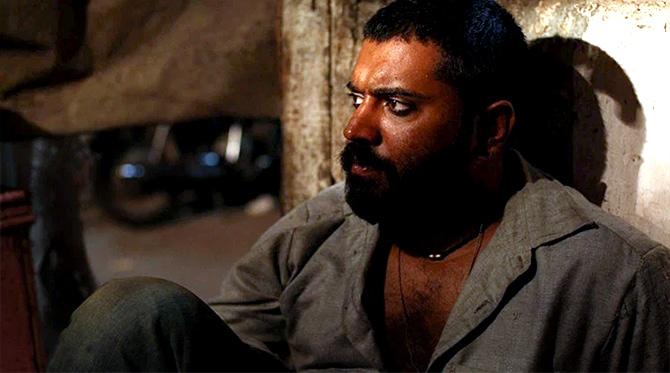 Roshan Matthews and Nivin Pauly had no qualms about playing lovers.
"There was the initial awkwardness between them though. When they first met, they hugged like two heterosexual men, cautiously. I told them that won't do. I needed them to hug like two men in love. They obliged and embraced one another for a good 12-13 seconds. After that, we were okay," Mohandas recalls.
Nivin's fans, she admits, were not pleased.
"When they saw him playing a gay character, they were shocked and confused. It was something unexpected, coming from a superstar in Kerala."
So are Nivin and Roshan a part of her next film?
"Let's see if they fit into the mould of Bastards in my film," she ends mischievously.