Moothon's script won the Sundance Institute's Global Filmmaking Award.
Geetu Mohandas's movie is now coming to a theatre near you.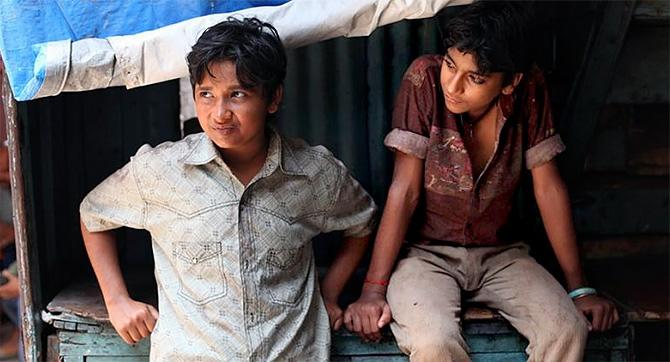 Geetu Mohandas acted in a number of Malayalam films, winning Kerala's best child award in 1987 for Onnu Muthal Poojyam Vare.
In 2013, she directed her first feature, the Hindi language film Liar's Dice.
Starring Nawazuddin Siddiqui and Geejanjali Thapa, the film traveled to several festivals and won two National Awards for Best Actress and Cinematography. Liar's Dice was India's official entry for the foreign language Oscar.
Mohandas's latest film Moothon or The Elder One premiered at the Toronto International Film Festival. It will open the 21st Mumbai Film Festival, MAMI.
Liar's Dice was a three-character (a man, a woman and a child) story and a journey from the Himalayas to Delhi, but Moothon is more ambitious.
It contrasts the quiet beauty of Lakshadweep and its beaches with the angry energy of Mumbai and its Kamathipura neighbourhood.
The story of a teenager searching for his older brother Moothon is partly in Malayalam and Hindi, and stars actors from the two film industries -- Nivin Pauley, Roshan Mathew, Shashank Arora and Sobhita Dhulipala.
"Despite so many credentials with Liar's Dice, they (producers) still found me unfit to make a film that would perform well at the box office. I hope Moothon is received well at the box office so that this notion about me can change," Geetu tells Rediff.com Senior Contributor Aseem Chhabra.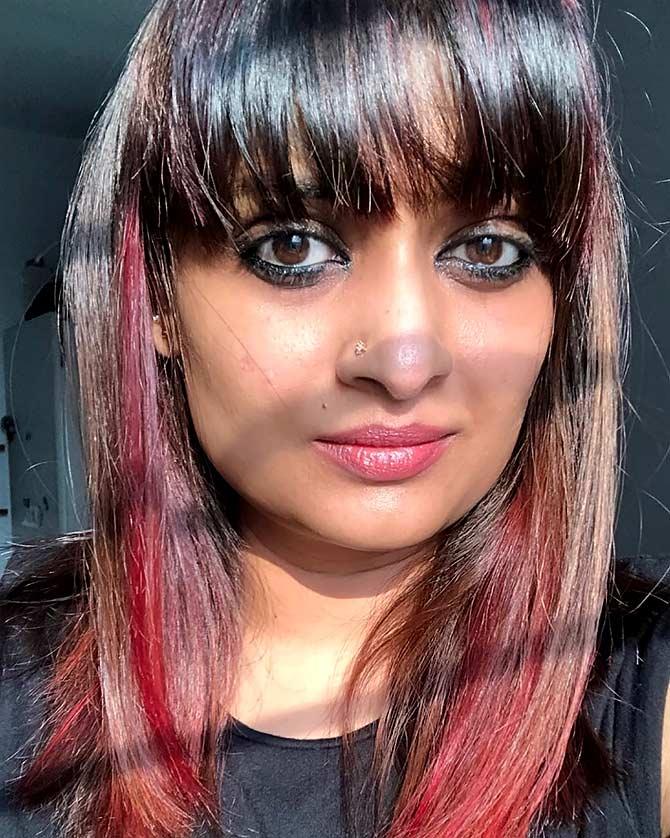 In both Liar's Dice and Moothon, there is a character searching for somebody. Did that become a starting point when you wrote the two scripts?
This is something I have recently asked myself since I was not distinctly aware of it.
But it is not just about search.
Both films also deal with displacement and a section of a minority.
Maybe in a subconscious space, it's an area that intrigues me. It is the starting point in Moothon for sure.
As the story develops, as the characters come from different settings, the space where they land also becomes a character.
It was a very organic style of narrating the story.
I didn't start by thinking that I was going to tell this genre style or love story.
When you flush out your initial story thread, it kind of forms a screenplay. And then you search for layers and dig deeper into it.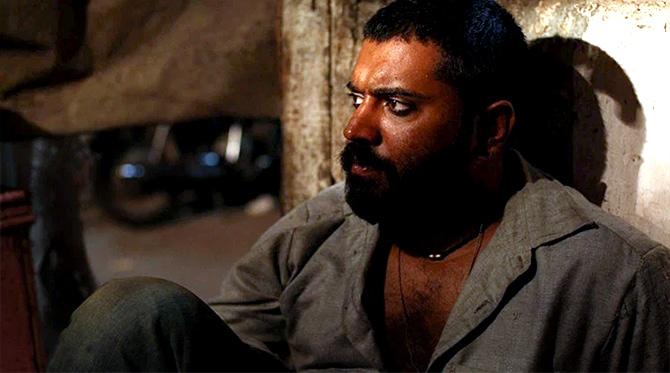 Had you known it was going to be a larger canvas this time?
My story is similar in that I know I am an independent film-maker.
I know my journey to financing will be as difficult as my last film.
I was never motivated to work on a larger canvas; I just wanted to stay true to the story I wanted to tell.
One thing was clear: In Liar's Dice, the narrative, the visual style, the background score were very repetitive, mundane and it was designed as such.
Moothon required a different style, a faster narrative space and faster editing.
Jump from Lakshadweep to Mumbai -- the chaos.
Invariably, the film's tempo also changed.
The flashback was beautiful. You start with the noise, clutter and violence in Mumbai, then the quiet flashback in Lakshadweep, and back to Mumbai.
I was very clear that from the hustle and bustle, the underbelly of Mumbai, you go to Lakshadweep, and the beauty of that space had to be captured.
For that, I had to slow down the pace.
I wanted the audience to sit and relax before coming back to the chaos again.
Was there any inspiration from Barry Jenkins's Moonlight?
(Laughs) I love Moonlight.
It's a beautiful film.
Maybe it happened in a subconscious way, and it could be because of that one line from the film: 'Black boys look blue under the moonlight.'
That may have been the inspiration for setting certain scenes in the moonlight.
I am not being sexist so don't misunderstand me, but usually we do not expect the action genre from women film-makers, although Kathryn Bigelow has directed The Hurt Locker, Zero Dark Thirty and Strange Days.
Where did the inspiration for all of those action scenes in Moothon come from?
I feel it is time we stop being gender biased about cinema.
As you rightly said, when you watch The Hurt Locker, you won't be able to tell if a woman or a man has made it.
It is true that at any time in history, when you look at art -- architecture, poetry, literature... -- women had different perspectives than men.
Times are changing and everyone has her or his own story to tell.
There should be a time when people should not think, 'Oh this film is made by a woman.'
We don't pose these questions to men.
So it is unfair that women are asked such questions.
Everyone has different sensibilities in narrating.
Next, I am going to do a gangster film and that will completely change the notion of how people think.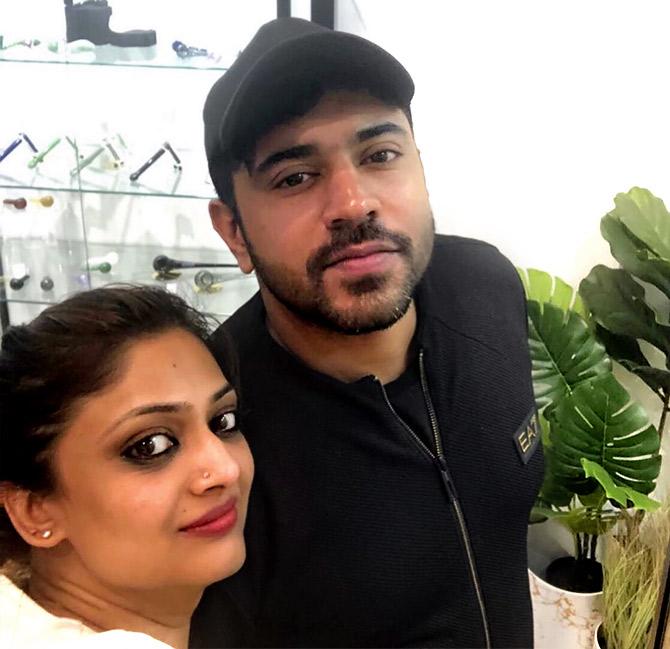 Tell me about your casting choices. You have Nivin Pauly, a big star from the Kerala film industry and Roshan Mathew.
Roshan is an upcoming star in Malayalam films.
I think with Moothon, Roshan will be the next poster boy.
I cast Nivin because of his unassuming personality.
You cannot place him.
There is more to him as an actor than his films ask him to do. I wanted to explore that.
Obviously, he had become comfortable in working with friends and doing boy-next-door stories.
I wanted to push him and to see what else he could bring to the table.
He is my neighbour in Kochi and we constantly bump into each other in our building lobby.
When he asked me what I was doing next, I told him about my project and who I was thinking of casting.
He made some suggestions too.
At that point, we didn't think we would work together.
Much later he told me that when we would talk about other actors, he had hoped that the role would be offered to him.
When I finally approached him, he was awestruck by the story.
He took a day to think and reflect about it.
He finally came back and said if I am doing this, I am going to submit myself to you since it is new territory for me.
We did a few workshops organised by Atul Mongia, so that Nivin could step out of his comfort zone and shed his inhibitions.
Atul's workshops are more about self-realisation -- getting in touch with the person you actually are.
What happens in these workshops is that the director becomes close to the actor.
You communicate in a personal space for the few weeks that we are together.
There were no more secrets between us.
Nivin had to take diction classes for Hindi. So there were different stages of preparation.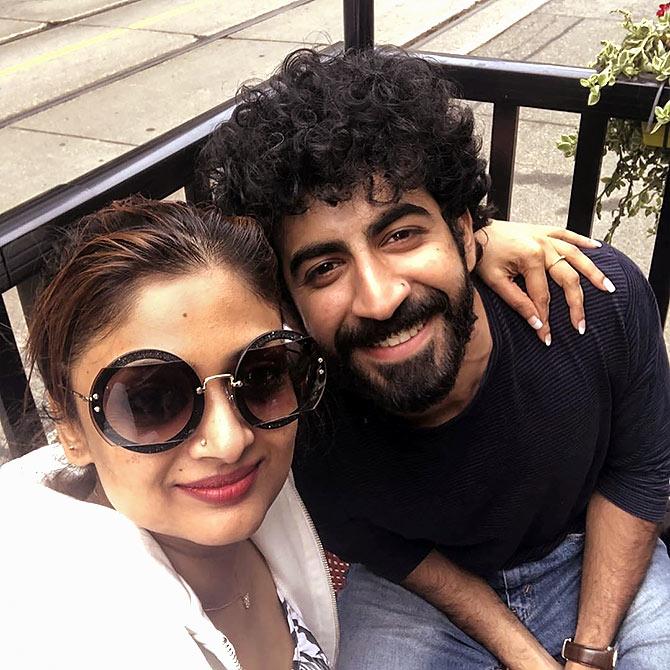 What about Shashank Arora? He told me you met him at Sundance after you saw him in Q's Brahman Naman.
In 2016, I won the Sundance Institute's Global Filmmaking Award for Moothon's script.
I was in Sundance and watched Brahman Naman.
We stepped out and I instantly knew that I wanted to cast him.
We stood out during a snowfall and I offered him the role.
That was a very instinctive decision I made.
Shashank's character in Brahman Naman was very different from what he plays in Moothon. Had you seen him in Titli?
Yes.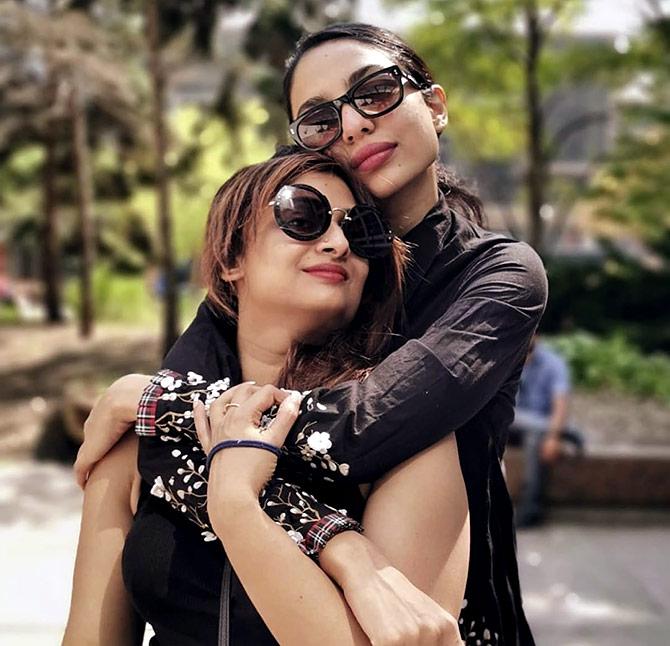 What problems did you face financing the film?
It's always difficult for me.
Even with a big star, when I was looking for producers in Kerala, the moment they would come to know that I was the director, they would pull back.
I think it is because I have this tag that my films only go to festivals and the Oscars.
That was really unfair.
Despite so many credentials with Liar's Dice, they still found me unfit to make a film that would perform well at the box office.
Unfortunately, it all boils down to whether my last film was a hit.
Honestly, I just make films as my way of expressing myself.
I don't target a certain audience.
I hope Moothon is received well at the box office so that this notion about me can change.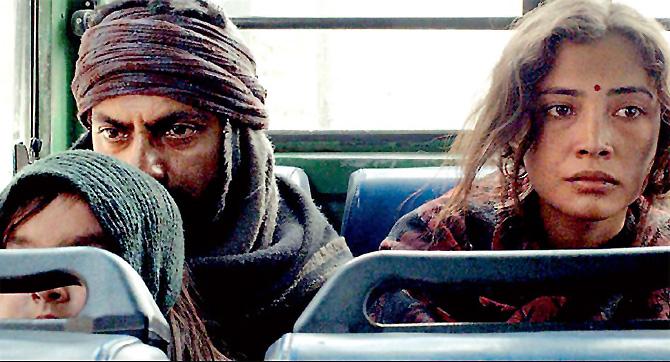 Moothon definitely has a mass appeal. Did Liar's Dice get a theatrical release?
Oh yes, we had to release it for Oscar contention. It was released in a few centres.
I hope things change with the next film I am planning.
I notice that actors want to work with me, but not producers.
At what stage did Anurag come into the picture as a producer?
Once I knew that Kamathipura was a setting, I realised I wanted a Hindi dialogue writer.
I had total access to Anurag.
He has been a family friend since he has worked with Rajeev (Ravi, cinematographer and film-maker, who is married to Geethu) on a number of films.
Later, when he saw the first cut, he said he wanted to come on as a producer because he felt proud of the film.
Did his name bring in money?
By then we had finished the shoot.
But what Anurag brought to me is so much more than just money.
He helped with the positioning of the film and now the release, networking, and with his sheer presence.