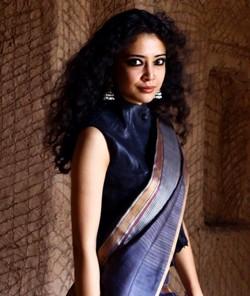 For actress Geetanjali Thapa, news that her National award-winning film Liar's Dice has been selected as India's official entry to the 2015 Oscars, is yet to sink in.

"The film recently released in Trivandrum; we have taken it to many places and it was well received at all of the screenings. We take it to the San Sebastian film festival later this month. Our journey with the film has been on for a while now," she tells us excitedly.
Talking about the potential markets the Oscar buzz will open up for the film, Geetanjali says, "Of course it will add value to the film.

"Many more people would be interested in watching it. It's a small film with a very big heart. I firmly believe it's the heart and emotions that make a film."
The actress, whose parents are of Nepali descent and based in Sikkim, won the National award for her performance in the film.

Incidentally, Geetanjali had to opt out of Vishesh Films' Rajkummar Rao starrer Citylights after the film's directorial reins were passed from Ajay Bahl to Hansal Mehta.
But she has no regrets. "It wasn't meant to be. I am sure Ajay Bahl and I will work together soon," she says.

Geetanjali's next release is the much talked about Danis Tanovic film Tigers, opposite Emraan Hashmi.
She's all praises for the film and her costar.

"Tigers is a very different experience for Emraan Hashmi. And let me tell you, he has done very well in the film. It is an immensely relevant subject (contaminated baby-milk formula industry in Pakistan). The film's premiere at the toronto Film Fest earlier in August was a very very rewarding experience for all of us."
She may have risen to fame with script-driven films like Liar's Dice and Tigers, but Geetanjali is not averse to the idea of working in an out-and-out commercial Hindi film.
"All masala films are not trash. I want to be part of good cinema, irrespective of language and theme," she explains.