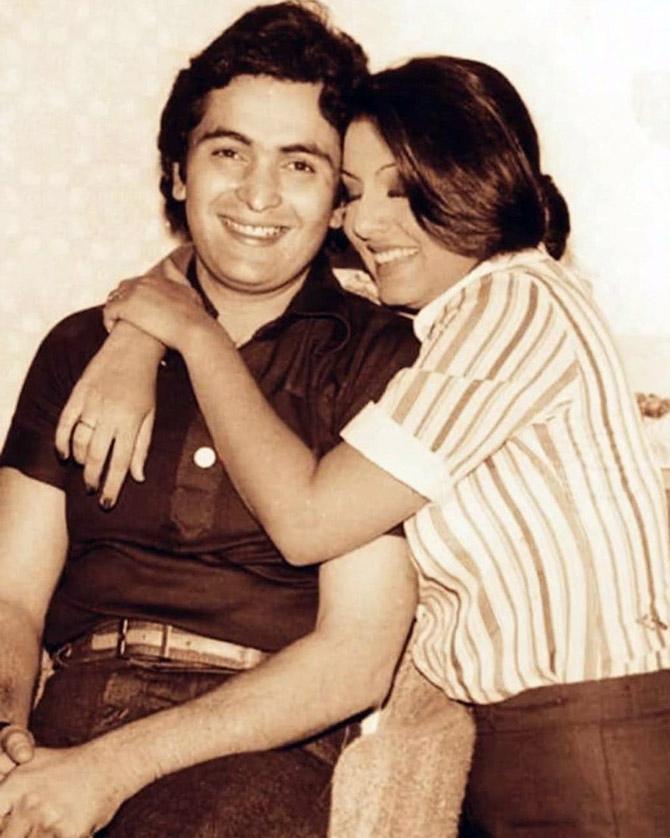 They were married for 40 years till Rishi Kapoor's death did them apart.
They had their ups and downs, who doesn't?
In fact, there came a time in their marriage in 1997, when Neetu had resolved to quit.
During the making of his debut film Saawariya Ranbir spoke about the all-night violent quarrels in his home while Ranbir and his sister Ridhima, then children, would sit on the stairs all night, frightened and nervous, listening.
It came to head in November 1987 when Neetu called the cops. Apparently, she complained about domestic violence.
To his credit, Rishi didn't deny the violent quarrels with his wife.
"Hota hai, yaar! Which marriage doesn't have its ups and downs? Neetu and I have had our share of problems. But it's in the past now," he had said.
It can be said with absolute certainty that the last 10 years of his life, Rishi was completely dependent on his wife for taking care of his every need.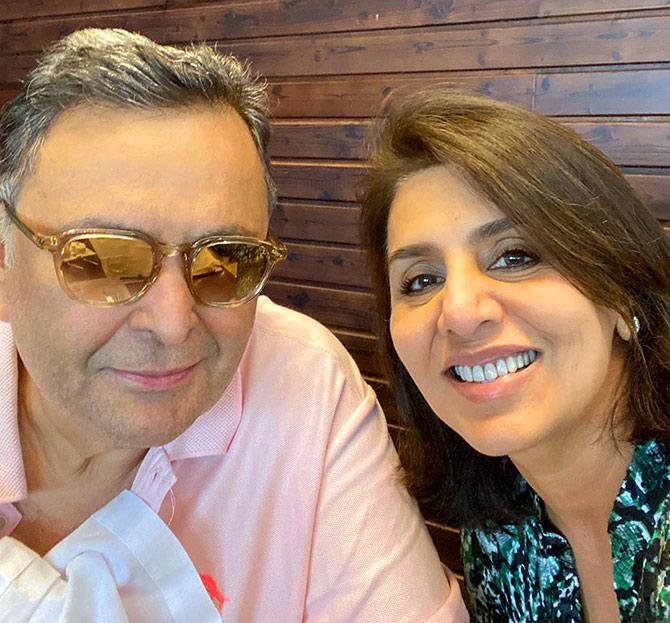 So much so that the affable Neetu once told me in an interview, "He cannot do without me for even a minute. When I go for my weekly movies with friends, he calls me constantly. That's why I don't act in movies any longer. He never stopped me. But even if I were away shooting, he wouldn't be able to take it."
"He can't be in the house without me. Since Rishi and I grew up together and sort of merged into marriage, I don't mind his dependence on me," she added.
Neetu Singh had never known any love for a man besides one. It is the truth that she fell in love with Rishi Kapoor and there was no other relationship in her life before or after that.
Rishi and Neetu met for the first time when they were signed on for Zehreela Insaan.
The producers wanted to repeat the Bobby pair, but Dimple had decided to quit movies after she married Rajesh Khanna. There was no other established heroine at that time who looked compatible on screen with Rishi.
But it wasn't love at first sight.
Neetu found Rishi to be unbearably obnoxious to begin with.
He would rile and tease her endlessly, comment on her clothes and makeup, pull her hair, tease her with silly riddles.
They were like two kids who loved to hate each other.
By the time they did Kabhi Kabhie in 1975, she knew she wanted to marry only this man.
It took Rishi longer to come to terms with the inevitability of their lifelong togetherness.
The couple wed in 1980.
They had a stormy but durable marriage that lasted four decades.
Neetu was never asked to quit her career after marriage. She didn't have to.
There was no room for a career when she was married to a man as demanding, possessive and single-mindedly in love as Rishi Kapoor.