There's no question about Rishi Kapoor's spontaneous skills or expertise at song and dance.
The world will never forget the actor's charm and charisma.
Or these five trademark staples that Sukanya Verma lists.
Beta sweater pehno!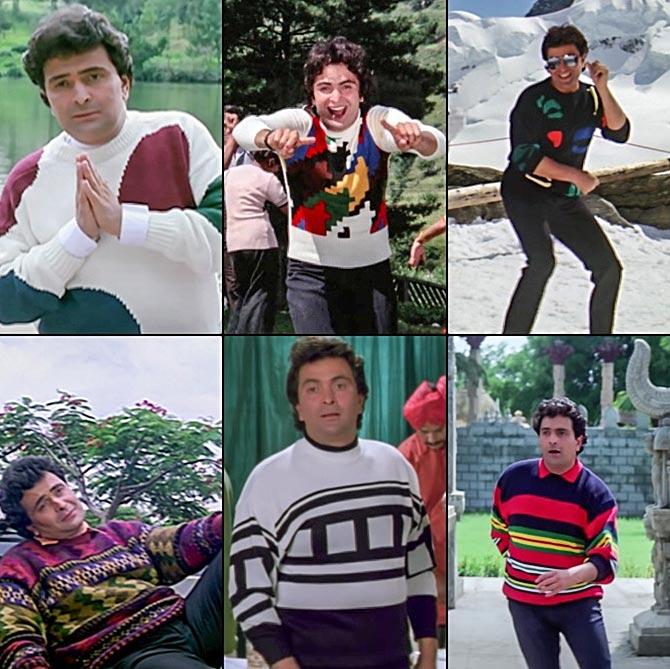 Be it Karan Johar (who directed him in Student of the Year) who only wanted to wear Chandni sweaters after he watched the Yash Chopra romance to an entire Tumblr account 'Rishisknits' dedicated to it, Rishi Kapoor and sweaters are synonymous with one another.
Once Chintu even tweeted how it is a passionate collection he had accumulated over a period of time without repeating a single one in his movies.
Scarf-face!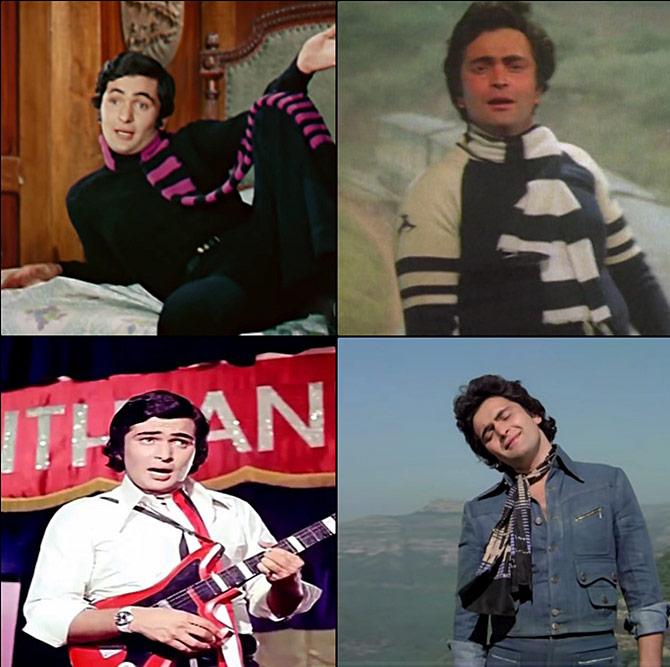 Romancing in cool hill stations gave Rishi ample opportunity to flaunt his winter wardrobe and accessorise with stylish scarves.
From Bobby to Bol Radha Bol, you just can't miss it.
Play it again, Chints
Guitar, flute, violin, piano, dholak, dafli, trumpet, accordion, no matter what instrument he played, and he played quite a few, Rishi Kapoor marched to his own tune.
Time Out!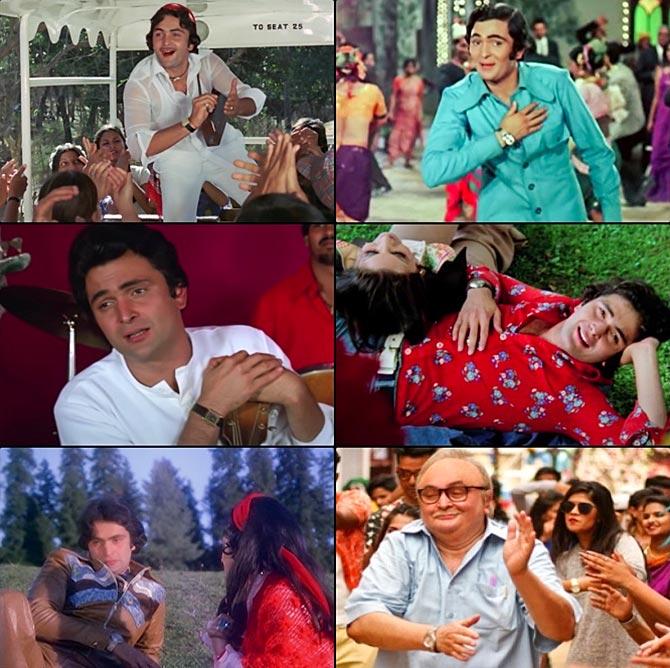 Almost everybody wears a watch, but few individualise it like Rishi Kapoor.
It's such a striking aspect of his personal, professional style.
One that the 1977 musical Hum Kisise Kum Nahin acknowledges to amusing effect. Not only does he sport a cool wrist watch, one he keeps checking time on repeatedly, but also uses it to grab his co-star Kajal Kiran's attention.
'Ismein magnet hai' he brags and promptly carries out a silly trick to amuse her.
Hiç Hic Hurray!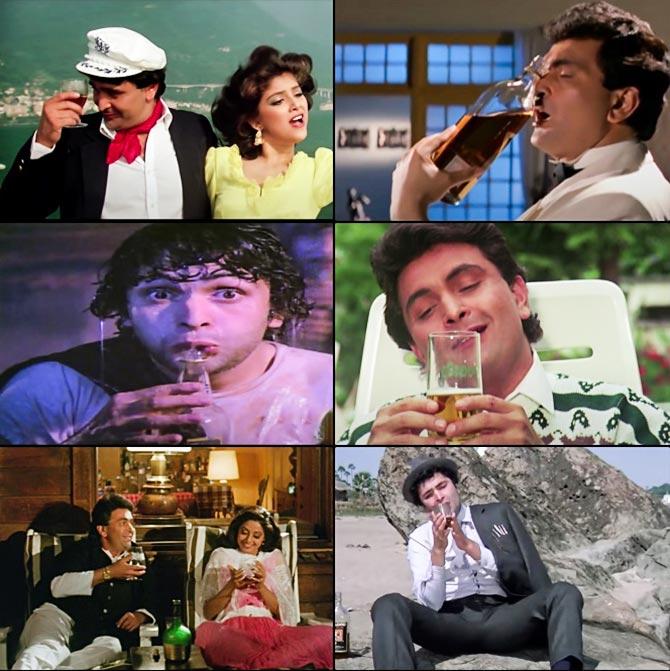 Rishi Kapoor's love for drinking is no secret.
And quite a few songs (Paani Ke Badle Peekar Sharaab, Mujhe Peene Ka Shauq Nahi, Kitna Sukoon Kitna Aaram Hai Paas Main Tum Ho Aur Haathon Main Jaam Hai) and scenes (Cognac Sharab Nahi Hoti) immortalised this love on silver screen.