What happened on the sets of Saagar.
The role Irrfan desperately wanted to play.
What Sayani Gupta is up to.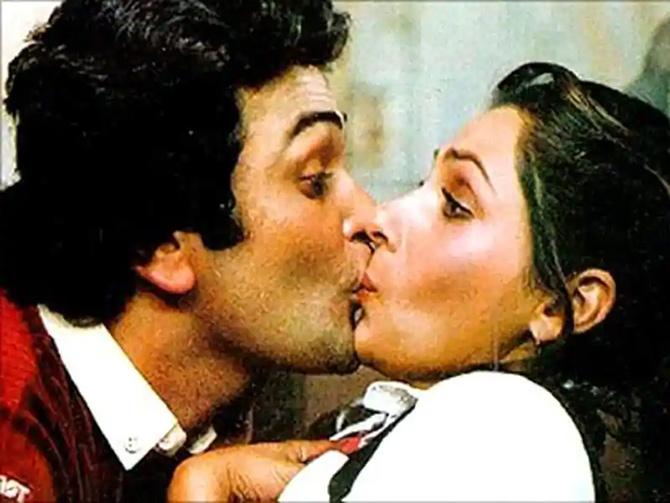 It is no secret that Ramesh Sippy persuaded Dimple Kapadia to make a comeback in Saagar 12 years after her first film Bobby when she gave up her stardom to be Mrs Rajesh Khanna.
Ramesh Sippy pursued her relentlessly until Dimple relented.
The director also roped in her Bobby co-star Rishi Kapoor and Kamal Haasan for his film.
Both Rishi and Kamal played besotted lovers in Saagar. Both versatile actors would also be at Dimple's beck and call on location.
"There were three men on location who just couldn't take their eyes off Dimple," a source in the know tells Subhash K Jha.
"Director Ramesh Sippy and his two male leads, Kamal Haasan and Rishi Kapoor."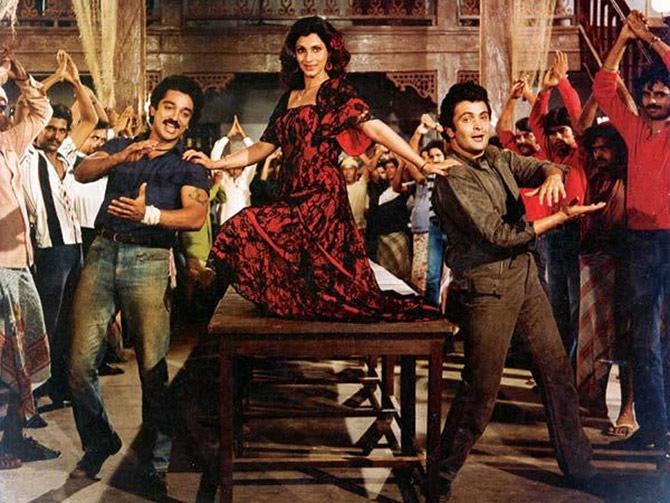 Neither Rishi nor Kamal had any intention of getting into anything serious, adds the source.
"They were both married and devoted to their spouses. It was Ramesh Sippy who fell in love with Dimple. The whole unit could see his growing affection for her and the concentration he poured on her performance," says a source close to Dimple.
"In every shot, he made her look like a dream," the source adds.
Saagar suffered from a severe case of Dimple-itis. It flopped. And that was the end of the director's association with his heroine and muse.
***

The one role Irrfan was dying to play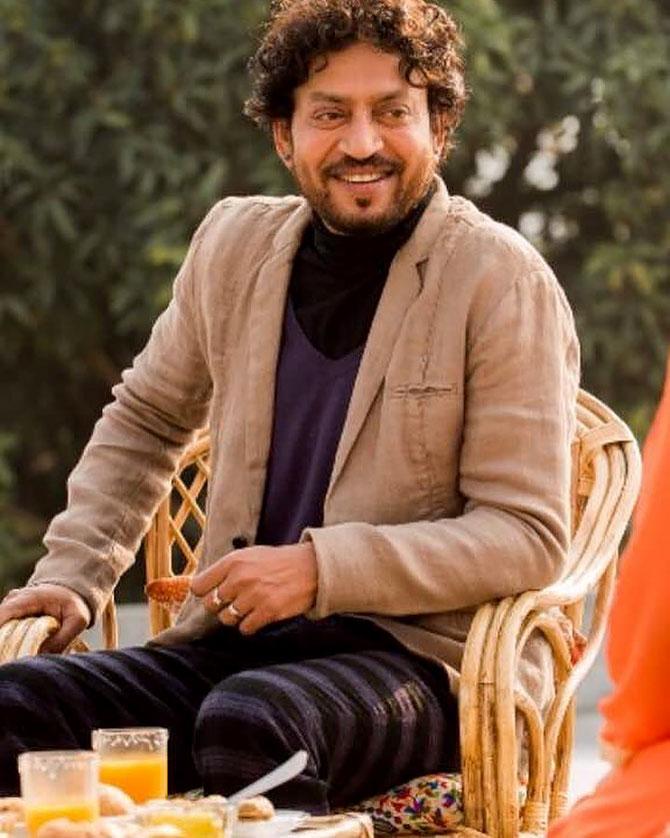 Irrfan's career shows an impressively wide arc. He played everything from a dacoit to a student leader. But the one role that he craved to play was that of poet and film lyricist Sahir Ludhianvi.
Irrfan had a a strange and enduring fascination for Sahirsaab's poetry and when he heard a film on Sahir Ludhianvi's life was being planned by Sanjay Leela Bhansali he was for the first time, openly covetous, for the part.
"Only I can play Sahir Ludhianvi," Irrfan told Subhash. "I have been researching his life and poetry forever. I know the rarest of his songs."
Do you know Sahir wrote Mere Dil Mein Aaj Kya Hai for Laxmikant-Pyarelal, Subhash once asked him.
Irrfan had the grace to admit he didn't know. He was always very honest and didn't mind sounding ignorant if he didn't know.
***
'I enjoyed the intimate explicit scenes'
After the success of the Amazon Prime series Four More Shots Please, Sayani Gupta is enjoying a wave of delayed success.
Sayani has struck up a lifelong friendship with her three co-stars -- Bani J, Kirti Kulhari, Maanvi Gagroo -- in the series.
"It's a real girl gang that we have become. And let me tell you, I enjoyed every bit of the shooting. Even the intimate explicit scenes. I think as an actor you should be able to portray every emotion or scene authentically. This was not an exception," Sayani tells Subhash.
Sayani is at home like everyone else trying to make the best of the lockdown.
"This is the perfect time to introspect, think, self-evaluate and also binge on films and shows, do everything that makes you feel positive," she says.
"Sleeping? Yes a lot. I have not been sleeping for even 6 hours every night for the last three years because of shooting," she adds.
"I do things that make me feel positive, I eat well, workout, spend time honing my interests and hobbies, do household chores and do not step out."
"I have started a chat show on Instagram called #shy-me-not…. My next release is a film called Axone, which is a comedy. I play the Nepali lead in it."