'I believe FFI has made a mistake,' notes Aseem Chhabra.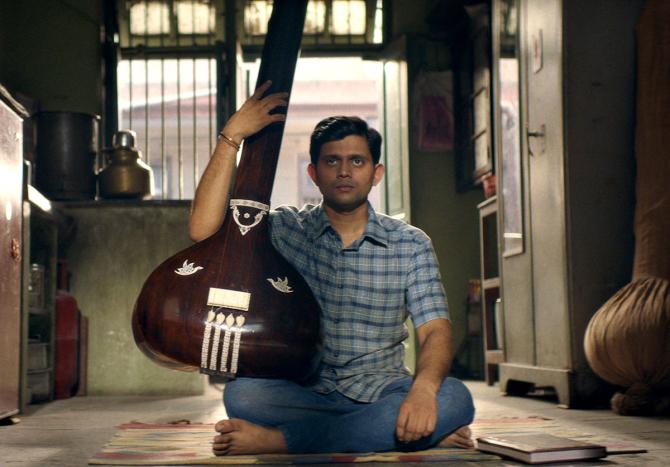 This year one Indian film achieved the kind of international success that is rarely showered upon cinema from India.
After a gap of 19 years, Chaitanya Tamhane's The Disciple became the first Indian film to play in the main competition section of the Venice Film Festival. It won the Best Screenplay award at Venice.
But that was not all.
The Disciple is the first Indian film to play at three key fall season film festivals -- Venice, followed by the Toronto International Film Festival and the New York Film Festival. It helped that Tamhane's mentor Alfonso Cuarón came on board as an executive producer for the film.
The Disciple received strong positive reviews in Hollywood trade publications.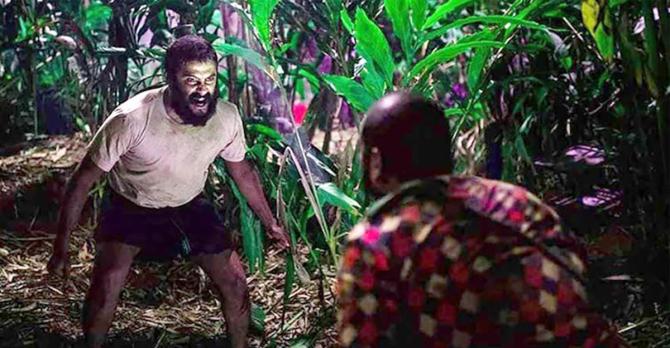 There were other Indian films that played at the fall festivals in Busan and Tokyo.
Venice screened one more Indian film, Meel Patthar in the Orizzonti section.
But this much is true: The only 2020 Indian film that American critics, bloggers, Oscar watchers and influencers know is The Disciple.
And yet the Film Federation of India chose another film -- Lijo Jose Pellissery's Jallikattu -- to represent India in the Best International Feature Film category for the 93rd Academy Awards.
It was selected out of the pool of 26 films that included The Disciple.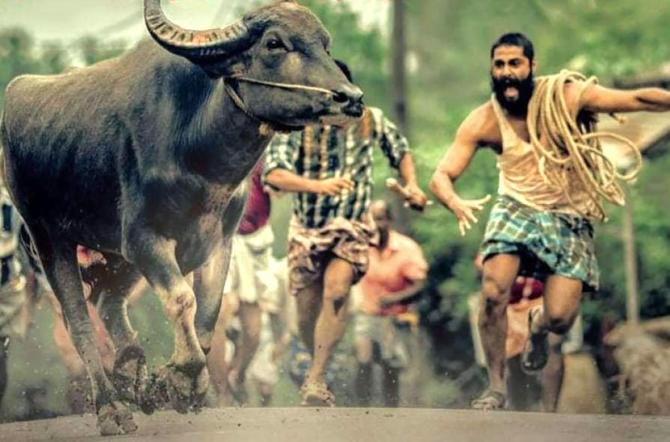 I am a fan of Jallikattu, which I saw last year at TIFF. And I have been a fan of Pellissery since I saw his explosive Angamaly Diaries (2017).
Both Pellissery and Tamhane are hugely talented young film-makers, and I do not want to go into the discussion of which film is better.
I was impressed by both Jallikattu and The Disciple.
Each film has its strength and merits.
Jallikattu with its camerawork, music and the cast of hundreds of extras is quite an achievement.
The Disciple is one of the first films I have seen where the protagonist comes to the realisation that he will never become a perfect artist. The film humanises a failed man.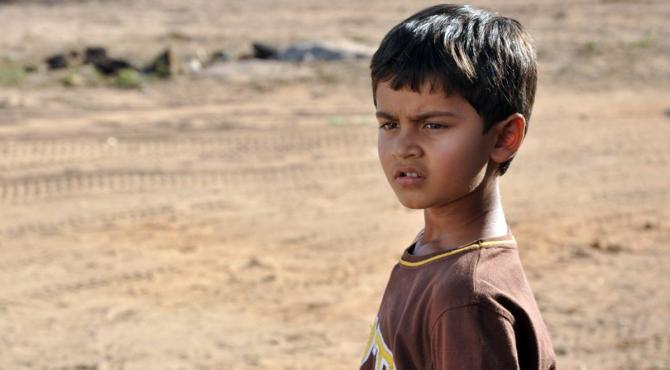 But the FFI is a strange body and its juries are often clueless about strategically thinking how best to position an Indian film in a competition that will feature over 90 foreign language films.
The biggest mistake FFI made was in 2013 when it selected a virtually insignificant film, The Good Road, as India's official entry, and ignored the more celebrated and easily recognisable film of that year, The Lunchbox.
I believe that this year also FFI has made a mistake.
The original pool of films submitted each year is so large that only a few Academy members volunteer to join the committees to review them.
Even though the Academy has tried to diversify its member base by adding names of films personalities from around the world, the initial group of reviewers of the films usually consists of older people who have time, although sometimes little patience.
It helps if they are viewing a film that has recently played at major film festivals, received favourable reviews in Variety, The Hollywood Reporter and IndieWire.
It certainly helps if the name Alfonso Cuarón -- four times Oscar winner, including two Best Director trophies -- is attached to the film.
In the past, the Academy had strict rules related to foreign language film submissions.
It was essential that a submitted film had to be theatrically released in its own country between October 1 of the previous year and September 30 of the current year.
This year, due to the pandemic, that deadline date was extended until December 31, 2020. And if theatres were not open in specific countries, the film-makers had the choice to release their films on streaming platforms.
I am sure the producers of The Disciple had everything planned so their film could qualify as this year's Indian official entry.
That is why they submitted the film to FFI.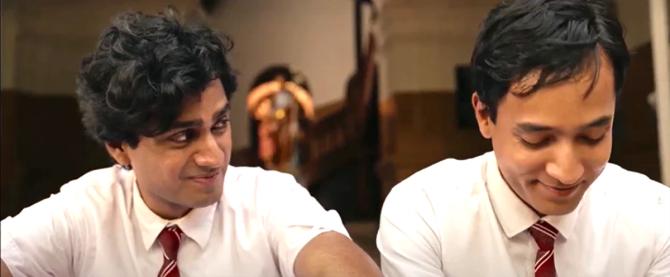 Already, this year's pool of submitted films has many strong contenders:
Quo Vadis, Aida? (Bosnia and Herzegovina and TIFF 2020)
Funny Boy (Canada, directed by Deepa Mehta). Her 2006 film Water was nominated in the Best Foreign Language Film category)
Another Round (Denmark, directed by two-time Cannes Film Festival winner Thomas Vinterberg)
Beginning (Georgia, Best Film winner at this year's San Sebastián International Film Festival)
Night of Kings (Ivory Coast, winner of the Amplify Voices Award at TIFF 2020.The Disciple also won the same award at TIFF)
Notturno (Italy. The film also played at Venice, TIFF and NYFF, and director Gianfranco Rosi's previous film Fire at Sea was nominated for the best documentary Academy Award)
Dear Comrades! (Russia, directed by the master film-maker Andrei Konchalovsky).
It is a crowded field which will get even more so in the next week.
I fear Jallikattu may get lost in this pool.
Pellissery and his producers have an uphill task to bring attention to their film.
I know Pellissery worked very hard to make a good film. So, for the sake of Indian cinema and for Pellissery, I wish Jallikattu all the luck.