Vanessa Kirby is sure to be nominated for the Best Actress Oscar.
Frances McDormand will give her healthy competition, reports Aseem Chhabra from the Toronto International Film Festival.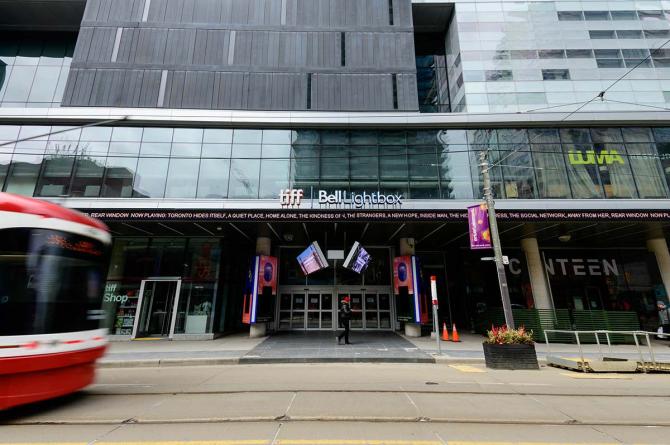 I first attended the Toronto International Film Festival in 2009.
Toronto is very close to New York and it is one of my favourite cities.
Plus, I was thrilled with the idea that I could immerse myself into 10 days of movie watching, the best films of the year, most getting world premieres just in time for the awards season.
The lines for press screenings were always long. Often, one had to stand in the line for over an hour and it would get quite exhausting.
Once we were let inside the Scotiabank Theatre -- a multiplex with 14 screens where most of the press screenings would be held -- there would be a mad rush to get seats, even in theatres that could accommodate over 500 filmgoers.
And while Toronto is famous for it cuisine -- food from around the world -- one would end up eating overpriced popcorn and other unhealthy items from the concession stands. But there were friends I would meet every year, local Torontonians and others traveling from various parts of the world.
And there was the promise of good cinema.
But this year, the pandemic changed everything.
Movie theatres shut down across the world and one by one, all the spring and summer film festivals canceled their events. People scrambled to find good films to watch on streaming platforms.
After the Cannes Film Festival was canceled, we were concerned that Venice and Toronto would follow the same path.
Venice was the first brave festival to actually hold a physical event. Now, the good news is that TIFF is on this year.
But all the press screenings are online.
Everyday we are given a handful of films to watch and some are really good. Each film streams for 48 hours.
I am watching the films on my laptop from a friend's home in New York City.
I can stop a film, take a break, go make tea, lunch and not worry about long lines.
But there is no sense of a community around me. I am watching the films alone and I am missing the theatres.
No film made me miss theatres more than Chinese-American film-maker Chloé Zhao's latest Nomadland, winner of this year's Golden Lion at the Venice Film Festival. The TIFF screening was the film's North American premiere.
It is a spectacular film, based on a non-fiction book by Columbia University Journalism School graduate and now professor, Jessica Bruder.
For her book Nomadland: Surviving America in the Twenty-First Century, Bruder lived alone for three years in a camper observing the lives of Americans who give up their regular homes to travel full time, making stops at various camping grounds away from mainstream cities.
As the film's lead Fern (played with so much empathy and heart by Frances McDormand) says towards the beginning of the film, 'I am not homeless. I just don't have a house.'
It is a visually stunning film, capturing the vast landscape of America, elegantly shot by Joshua James Richards (he has worked on Zhao's last two films Songs My Brother Taught Me and The Rider). The film's haunting score, giving it a spiritual tone, is composed by Italian musician Ludovico Einaudi.
Zhao's next move -- she is directing the Marvel Studio production of The Eternals -- has already made her an A-list director in Hollywood.
But until The Eternals opens in 2021, film lovers should appreciate her latest art-house indie offering Nomadland, which is sure to create a lot of buzz during the awards seasons.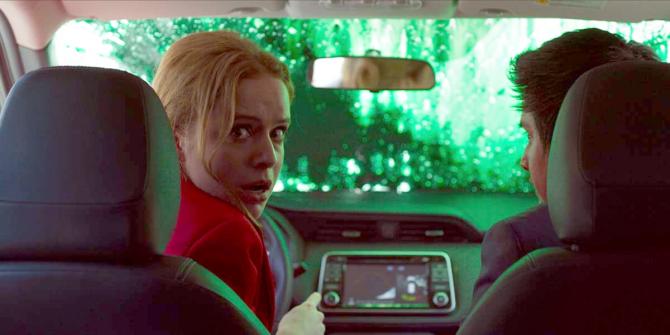 Among the other terrific films showing at this year's truncated TIFF are Chaitanya Tamhane's The Disciple and Mira Nair's gorgeously made series A Suitable Boy.
Two other films have stood out for me so far.
The Mexican film New Order (winner of the best director and Grand Prix at the Venice Film Festival) is a devastating account of class warfare, shown in the most gut-wrenching manner.
A high society wedding gets interrupted when a group of rebels walk in and soon make havoc in the entire city.
New Order is very disturbing, but it is equally brilliant. You cannot take your eyes away from the screen and every so often you will have to remind yourself to breathe.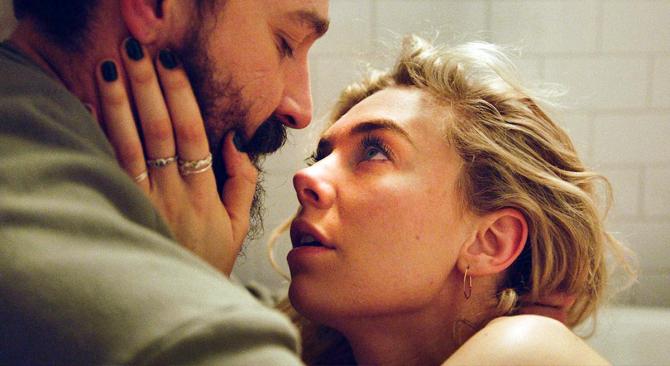 Finally, a deeply sad film Pieces of Women about a Boston couple and their crumbling marriage after their baby's death.
The powerful film is executive produced by Martin Scorsese and has an amazing cast including Vanessa Kirby (Princess Margaret in The Crown), Shia LaBeouf, Sarah Snook (Shiv Roy in Succession), Benny Safdie (director ofUncut Gems) and Ellen Burstyn.
Kirby is sure to be nominated for the Best Actress Oscar award, and Frances McDormand of Nomadland will give her healthy competition.
Burstyn is so good as Kirby's cold and brutally honest mother, she may just win the Best Supporting Actress Oscar award, 46 years after she received the top acting award for Scorsese's Alice Doesn't Live Here Anymore.