Aseem Chhabra lists the films that won his heart at the Toronto International Film Festival.
The COVID-19 pandemic hit us hard, but the recently concluded Toronto International Film Festival is a sign that film lovers and festival organisers are not defeated.
TIFF was the first festival to be held in North America during the time of COVID-19 and despite all the hurdles, the organisers put up a great show, holding some screenings in theatres, others in drive-ins and some online.
The true test of the festival is the quality of films it programmes, and TIFF lived up to its reputation.
In its 10-day run, TIFF audiences and the press saw a healthy mix of films, including American, Canadian and international, clearly indicating that the creativity, arts and cinema were not deterred by the pandemic.
I managed to see 29 films at TIFF, all online since that is how the press screenings were held this year.
Even then I know I missed out on some good films, but that happens at all festivals.
Here's are my top 10 favourite films at TIFF 2020. When the award season starts, many of these films will definitely be in conversation.
Nomadland (US)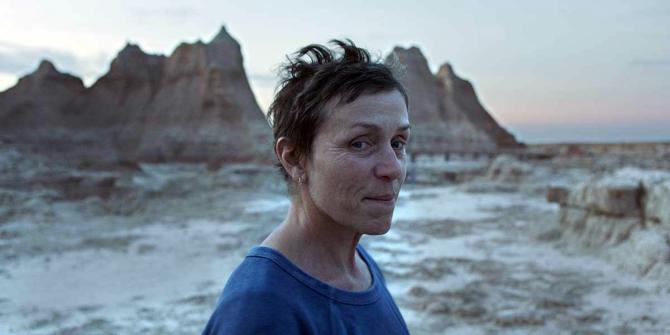 Chinese American film-maker Chloé Zhao's Nomadland celebrates America and its breathtaking natural beauty unlike any other film in the recent years.
But Nomadland is also a meditative film, a sad story about a middle aged woman Fern (Frances McDormand), who chooses to live by herself in a camper, moving from one location to another, sustaining on part-time jobs. She prefers this life to a more secure way of living, stationed in one town.
At the beginning of the film Fern tells a young girl, 'I am not homeless. I have no home.'
The only film ever to win the Golden Lion at the Venice Film Festival and then at the People's Choice award at TIFF, Nomadland is one of the strongest films of this year.
Gorgeously shot, with a haunting music score, it also features a very moving performance by McDormand, who conveys so much through her weathered face.
Nomadland is a spiritual journey that every lover of cinema should experience at least once.
The Disciple (India)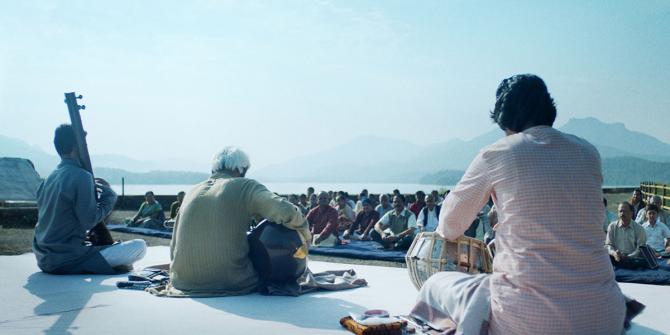 Thirty-three-year-old Chatanya Tamhane is having quite a year.
The Disciple is his second feature and its journey has only just begun.
The only Indian film to play at three major fall film festivals -- Venice, Toronto and New York -- The Disciple is already being showered with awards: The Amplify Voices Award at TIFF, and Best Screenplay and FIPRESCI awards at Venice. That is significant recognition for an Indian film.
Mentored by Alfonso Cuarón, Tamhane spent a year educating himself about the intricacies of Indian classical music. The result is moving film deeply immersed in the practice and performance of Indian classical music.
The Disciple truly has no false notes.
At the heart of the brilliant film is the struggle of a young musician Sharad Nerulkar (Aditya Modak), who postpones all the life's stages (especially marriage) so he can become a perfect musician.
But The Disciple is also a life lesson for all of us.
Perfection is not easy to reach, and life teaches us how to face disappointments and accept compromises.
Another Round (Denmark)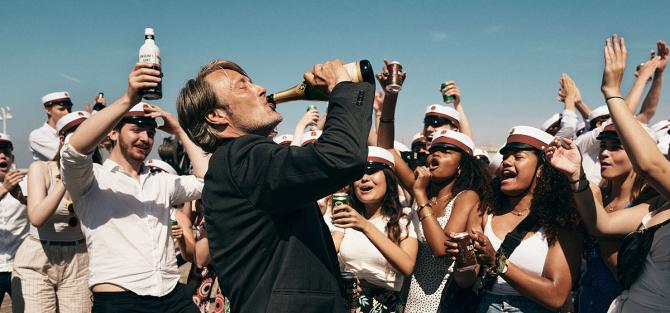 Denmark's Thomas Vinterberg has made a career out of hard-hitting stories that deal with sexual abuse of children, marital discords and other issues that ail the seemingly perfect Danish society.
Working once again with the Danish star Mads Mikkelsen (The Hunt), Vinterberg has created an intriguing yet disturbing drama about four middle aged men -- friends and teachers in a school, who are bored and uninspired in their personal and professional lives.
Their solution is to start drinking alcohol at moderate levels.
The idea being drinking could bring energy in their lives if they maintain a constant blood alcohol level.
It starts off as an experiment and is quite fun for a while to see the men, just slightly drunk as they teach and work through their days.
But then the experiment takes a dark toll.
Mikkelsen is fantastic in the role of a history teacher.
It is a tough performance, so convincing that it is often hard to watch.
But at the end of the film he breaks into a dance and it is one of the most delightful things you will watch in any film this year.
Pieces Of A Woman (US)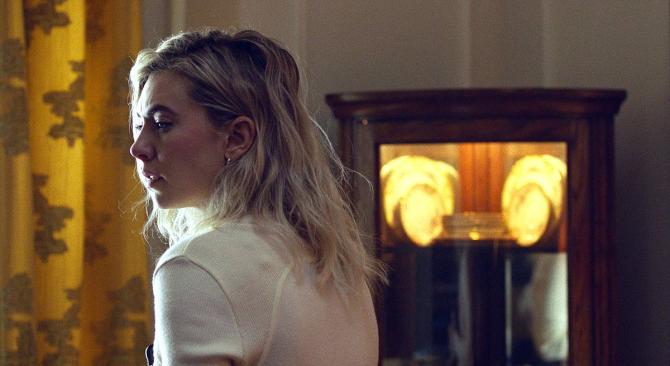 A young couple is in love even though they come from different class backgrounds.
But their relationship falls under a severe strain after the death of their newborn baby and a court trial that follows.
Hungarian filmmaker Kornél Mundruczó (White God) makes a very American film, setting it in Boston with an array of fine actors -- Vanessa Kirby (who won the Best Actress award at the Venice Film Festival and is now the leading candidate in the Oscar acting race), along with Shia LaBeouf, Ellen Burstyn, Bennie Safdie and Sarah Snook.
Pieces Of A Woman is a powerful film where hope, love, caring and all that is beautiful is a relationship can fall apart as people lose control over their emotions.
The impact can be devastating.
One Night In Miami (US)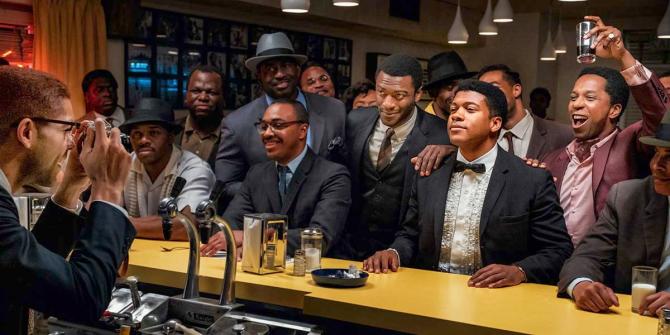 This part of One Night In Miami is true.
In February 1964, four friends, all successful black men, meet in a motel room in Miami.
Everyone knows their names: Cassius Clay, Malcolm X, Sam Cooke and Jim Brown. They are celebrating Clay's heavy weight championship win over Sonny Liston.
What happens that night in Regina King's film -- based on a play and screenplay by Kemp Powers -- is fictionalised.
But it is quite possible the conversations that ensue, the camaraderie and the tensions between the four could have happened.
King won the Best Supporting Actress Oscar for If Beale Street Could Talk. She has made a fascinating film, where she plays with history, yet gives us an insight into what it meant to be successful and black at the height of the civil rights movement.
The responsibility that these men carry on their shoulders simply because of the colour of their skin and their stature in life can sometimes seem like burden.
The decisions they will make are crucial not just for their lives but also impact the history of America.
King has directed a number of television shows, but this is the first feature film as a director.
After the film won the first runner-up People's Choice Award at TIFF, King's chance of being nominated for the Best Director Oscar seem very strong. And it would be a significant development since it would be a first for an African American woman.
New Order (Mexico)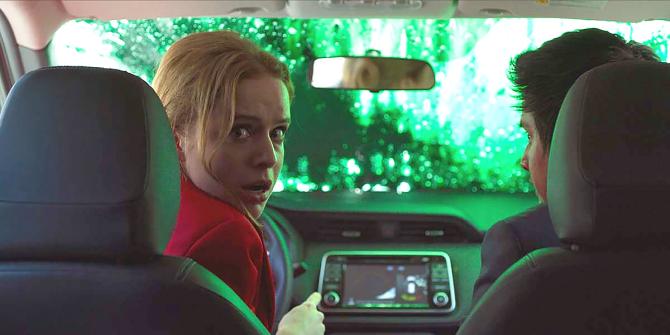 Mexican Director Michel Franco's film New Order opens with a high society wedding where every guest is white, descendants of the Spanish colonisers, while the workers and domestic help are all indigenous people.
You can tell something is seriously wrong with the picture.
Pretty soon, all that is wrong explodes as a number of rebels attack the party.
The violence is not only limited just to the wedding.
As days go by, one sees the impact of the class warfare across the city.
New Order is a shocking film but it is impossible to take your eyes of the screen.
The violent drama that unfolds is gut-wrenching.
And the question remains can such violent revolutions actually happen in our times and what is the end result of such devastating actions?
A Good Man (France)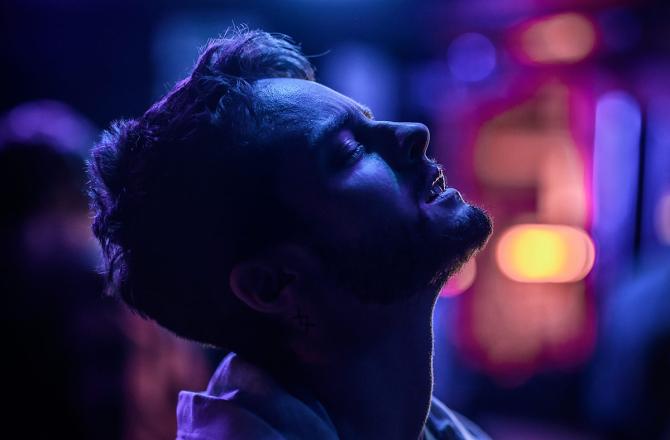 In this French film -- quite unlike anything I have ever seen -- a transgender man Benjamin Adler (played by actress Noémie Merlant from Portrait of a Lady on Fire) is going through a transition. Which means he is taking testosterone shots but has not undertaken the final surgery to become a man.
When it is revealed that Benjamin's partner Aude (Soko) cannot bear children, he decides to carry their child.
So Benjamin has to stop the therapy, while also reveal to the world around him that he is carrying a child.
Director Marie-Castille Mention-Schaar's film A Good Man is a lovely film, with much empathy for its protagonist.
It is powerful study of sexuality and gender fluidity, issues that are often not explored and talked about in the arts or for that matter in real life.
180 Degree Rule (Iran)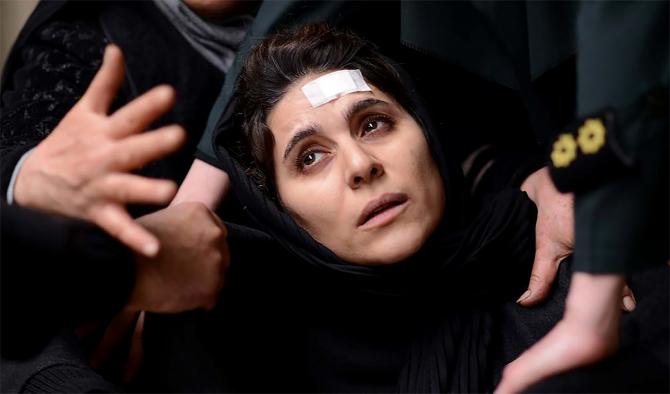 Iranian film-makers continue to surprise us with breathtaking, fresh films that challenge the social and political systems in the controlled society, while also giving us a glimpse into life in contemporary Iran.
In 180 Degree Rule, Director Farmoosh Samadi looks at the traditional patriarchal society where a woman is not allowed to travel to a wedding if she is not given the permission by her husband.
Samadi does not judge his characters, even when the wife in the story defies her husband's wishes.
But the outcome is quite devastating.
At times, 180 Degree Rule seems like a cousin of an Asghar Farhadi (A Separation) film.
But Samadi has his own unique voice, his own way of taking us through the narrative about a family in trouble.
Shorta (Denmark)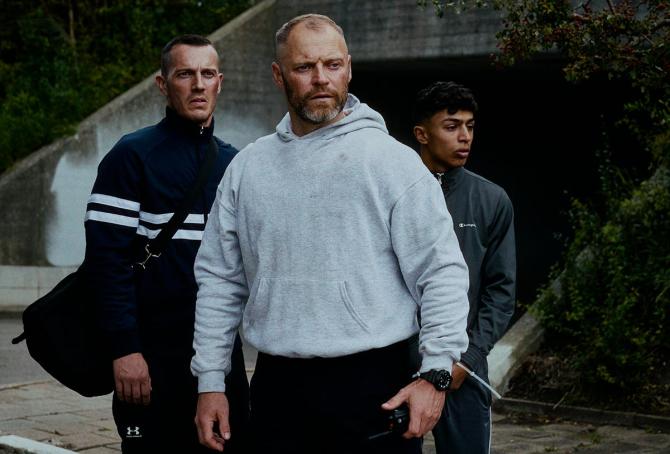 In the last few years, most European cities have seen an influx of refugees from Middle East, fleeing civil wars and economic hardships in their homelands.
But once they arrive in European cities, the refugees are sent to live in isolated ghettos.
In the Danish film Shorta, co-directors Anders Ølholm and Frederik Louis Hviid send two police officers on a routine round in their car when they land up in one such ghetto of Arab immigrants which runs on its own set of rules and remains cut off from the mainstream society.
As the day progresses, the officers find themselves caught in a maze of buildings and underground parking lots, while the local residents become increasingly hostile to them.
Shorta will remind viewers of last year's Cannes Film Festival winner Les Miserables, but the Danish film has its own agenda and outcome.
Shorta works as a terrific thriller.
Watching the film, I had to often remind myself to breathe.
But the film is also saying that we live in times where compassion and empathy for the underprivileged will go a long way for us to making this a better world.
The Best Is Yet To Come (China)
In The Best Is Yet To Come, first-time Director Jing Wang takes a cue from his mentor Chinese master Jia Zhangke (also the producer) to weave a complex narrative about the dramatic changes in the communist country.
The film also opens up a window for the audience, giving them a sense of all that is good and wrong in contemporary China.
The film is set in early 2000, immediately after the SARS crisis has waned.
A group of young people arrive in Beijing from distant small towns hoping to improve their lives.
One such person is a young man Han Dong, who has not finished college but hopes to become a journalist. Played by a Chinese social media star White K, Dong works harder than other interns who are hired by a local newspaper.
He uses all the techniques in the book -- secret recordings, pretending to be someone else -- and manages to break one big scoop after another.
The Best Is Yet To Come works like a thriller and is sharp in its edges like a Hollywood film.
The Oscar winner Spotlight came to my mind while watching this Chinese film, even though the themes are widely different.