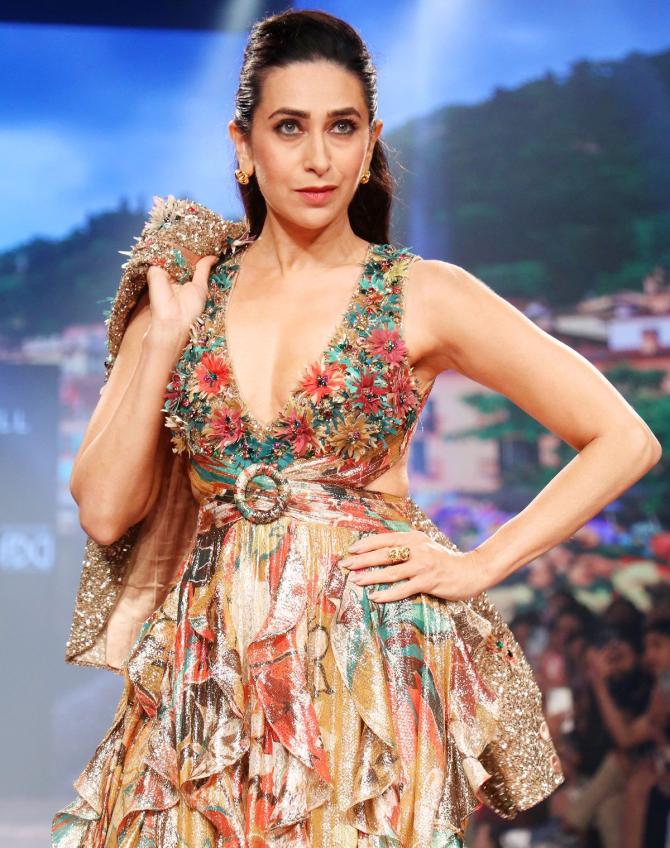 A trio of super well-dressed girl BFFs, who hit the mark each time with their wardrobe choices, are as scarce as hen's teeth.
Some would call it a threesome of swag. Others might dub it style three times over. Or we could term them as Teen Devian.
Karisma Kapoor, Malaika and Amrita Arora, and sister Kareena Kapoor Khan, each owning closets full of abs on-point outfits, offer serious friendship and fashion goals for fans and followers with their frequent photo dumps on social media.
Whether it's a happy holiday or just chill scenes at home, the girl gang make sure they have each other for company and they are always beautifully turned out.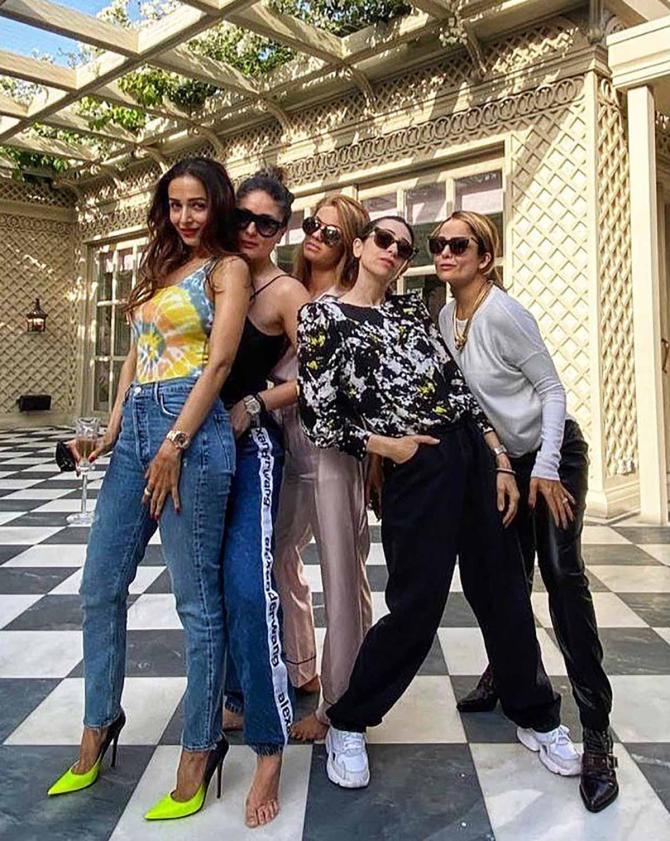 When Mayur Sanap/Rediff.com quizzed Karisma about what makes their kinship so strong, she said, "It's important to have good friends. In your life, apart from your family, if you have two or three good friends, that's amazing."
Just recently, Karisma was the supernova of the ramp at fashion week and pulled off every runway and off-duty look with total KK elan.
But she says she doesn't follow trends. She just wears what she likes. "Earlier I used to dress only for movies. But now I dress for myself. I think that's what people like about me."
In addition to her ladki party, Karisma's children Samaira and Kiaan are the centre of her attention, and she wants them to dream big because "Dreams always come true, just like mine did."