Can anything keep Love down?
Illustrations: Uttam Ghosh/Rediff.com
There has never been a Valentine's Day like this, when Love is being celebrated under the shadow of the pandemic.
So who's stronger? Love? Or the pandemic?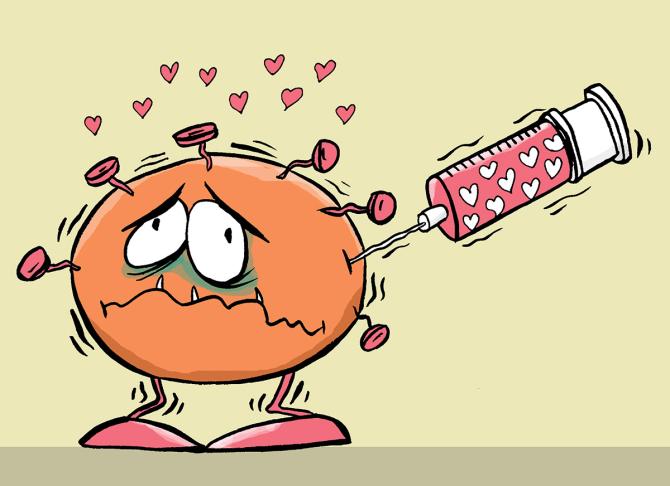 The coronavirus needs a vaccine... a vaccine of love.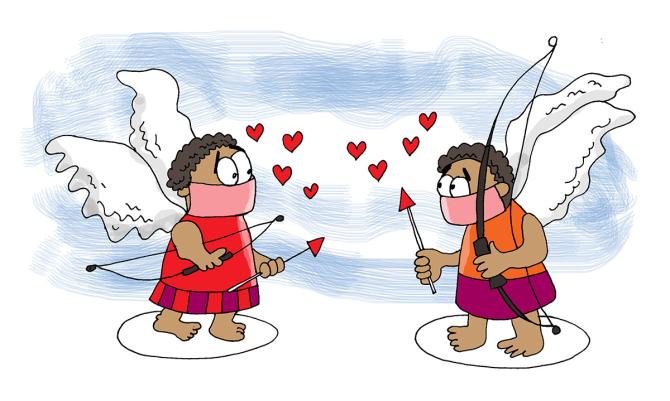 Cupid's angels still work their magic... masked and socially distanced!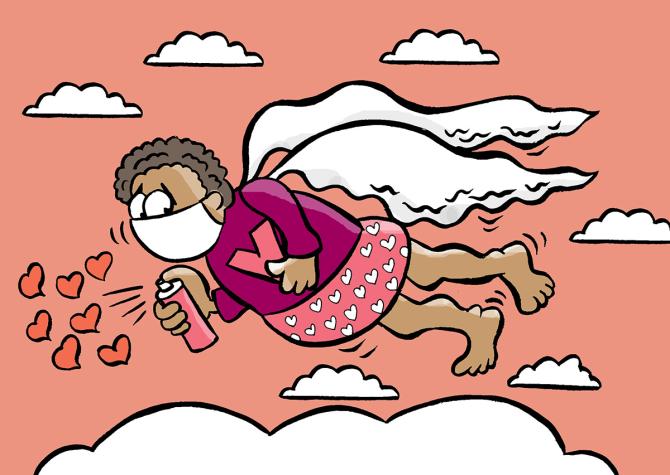 A whiff of love, with a hint of santiser!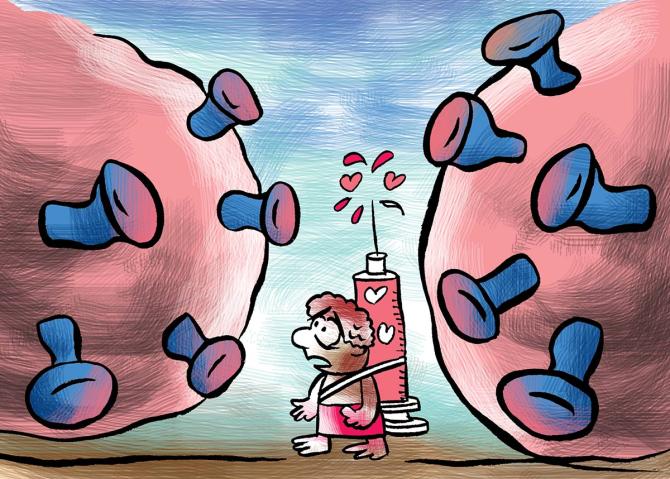 COVID-19 can try its best, but LOVE will TRIUMPH!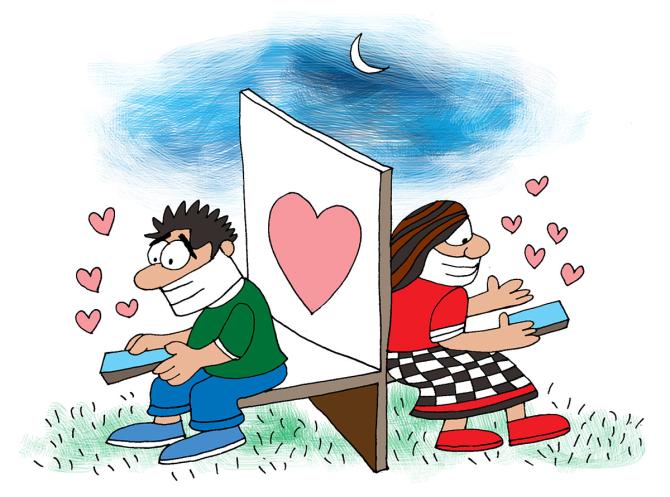 Romance will always find its way... Internet Zindabad!
Get your fill of Valentine's Day stories HERE!