If you are hunting for out-of-the-ordinary menu ideas for a romantic date-night dinner, then this recipe by food blogger Nadiya Sarguroh is meant for you!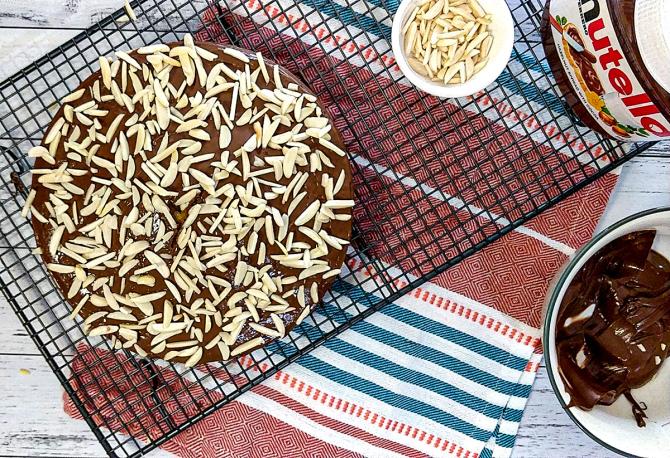 Almond Cake with Nutella
Ingredients
1 cup self-raising flour (flour with the right percentage of baking powder added to it, easily available in stores)
½ cup castor sugar (a kind of finer sugar manufactured by top baking brands)
¼ tsp baking soda
1 tbsp regular sugar granules
125 gm butter
2 eggs
2 bananas, ripe and hand mashed
2 tbsp milk
1 tsp vanilla essence
1½ cup Nutella, lightly warmed so it is spreadable
¼ cup almonds, slivered
Method
Grease and line an 8-inch (20 cm) cake tin with parchment paper.
Preheat the oven to 170°C.
In a large bowl, sift together the flour, castor sugar and baking soda.
Add the butter, sugar granules, eggs to the mixture and beat well.
Add the bananas.
Add the milk and vanilla essence.
Mix well until batter is smooth and creamy.
Pour the mixture into the cake tin and spread evenly with a spatula or the back of a spoon.
Bake for 35 minutes or until a skewer inserted in the centre of the cake comes out clean.
Allow to cool completely.
Spread Nutella on top of the cake and garnish with almonds. Slice, serve and enjoy.
Nadiya Sarguroh lives in Mumbai and publishes the food blog HautePot.