Popular model Shweta Dolli looks back at one of her most romantic times. And shares the moment with Rajesh Karkera/Rediff.com.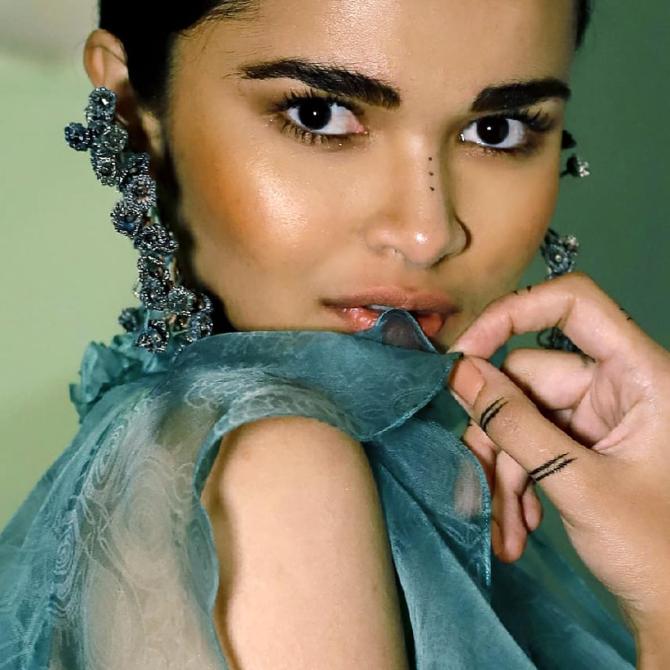 I was just 13 years old when I had my first crush.
He was a classmate from school.
I was too shy to even talk to him.
We both played basketball and were really good at it, so that was something we bonded over.
Since Dad was in the army, he received a new posting the next year and we moved out. I didn't see my crush again.
Now, when I look back, I have fond memories of the times we hung out together. I feel nostalgic about that time gone by.
This year, I would like to wish everyone a happy Valentine's Day. To spread the love even to friends and family and not just reserve the day for a special someone.
---
Do you have someone special too, Dear Reader?
Please share your story about YOUR FIRST CRUSH. How old were you? What was it like? How did you two bond? What impact did your crush have on you? What's the most romantic thing you did together?
Tell us at getahead@rediff.co.in (SUBJECTLINE: My first crush). Do mention your name, your age and your hometown.
Happy Valentine's Day!