The Canadian pop sensation opened up about his struggle with depression in an interview with American Vogue.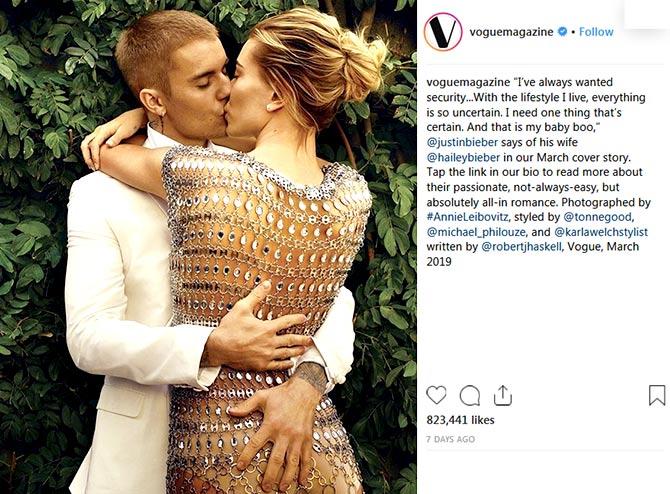 American singer-songwriter Justin Bieber, who is going through a bit of a rough patch, is leaning heavily on his wife Hailey Baldwin to help him in his struggle with depression.
Like a good wife, she is continuing to be his comfort zone as he is seeking treatment for his depression.
A source told E! News that Hailey is by her husband's side every step of the way by "doing whatever she can to help" and going with him to "appointments and meetings."
"She's very involved in his plan of action and making decisions. She's the rock right now and he goes to her for everything. She listens and is always there for him," the insider shared.
While everyone recently learned about Justin's struggles, Hailey has been aware of his mental health for some time now.
The source added, "Hailey has known about his struggles for a long time. He has dealt with depression before and this is not new to her."
Although the 'Sorry' singer is now getting the help he needs, the source shared it has not been easy for Hailey.
"She doesn't want to see Justin struggle," the insider explained.
Justin opened up about his struggle with depression in an interview with American Vogue recently and even went on to talk about his marriage to Hailey.
"Hailey's very logical and structured, which I need. I've always wanted security --with my dad being gone sometimes when I was a kid, with being on the road. With the lifestyle I live, everything is so uncertain. I need one thing that's certain. And that...is my baby boo," Justin told the interviewer.
The much-in-love couple first tied the knot in a New York courthouse in September 2018.
They are set to have another wedding ceremony with their friends and families in the future.