After suffering from post traumatic stress disorder, the pop artist is now trying to spread awareness about mental health on a global platform.
Her experiences and learnings will inspire you too.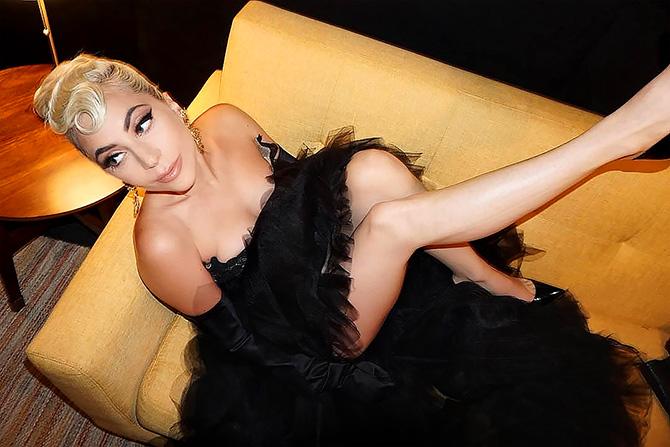 Photograph: Kind courtesy Lady Gaga/Instagram
As Lady Gaga accepted her third Grammy earlier this week for her song 'Shallow' from A Star Is Born, she thanked the people who worked with her.
But more important, she made a speech on a subject that requires a lot of courage.
Gaga proudly spoke about the need to look around, introspect and discuss mental health.
'I gotta thank God, thank you for looking out for me. Thank you for my family at home, I love you,' Gaga started her speech.
She soon got emotional onstage and couldn't hold back her tears.
'If I don't get another chance to say this: I just want to say I'm so proud to be a part of a movie that addresses mental health issues. They're so important,' the pop sensation continued.
'A lot of artists deal with that and we got to take care of each other. So if you see somebody that's hurting don't look away. And if you're hurting, even if it might be hard, try to find that bravery within yourself to dive deep and go tell somebody and take them up in your head with you. I love you.'
This isn't the first time Gaga has come out and spoken about mental health issues.
She spoke about it for the first time two years ago, in November 2016.
Gaga had visited the Ali Forney Center for homeless LGBT youth and felt the need to open up to them.
'I have a mental illness, and I struggle with that mental illness every day,' she told the youth.
Until her visit, Gaga had never spoken publicly about living with post traumatic stress disorder (PTSD).
'You are brave, you are courageous,' Gaga inspired the group before leaving.
At an awards function held in Beverly Hills in November 2018, she spoke about her scary experiences to bring in awareness about the severity of the condition.
'I began to notice that I would stare off into space and black out for seconds or minutes,' Gaga recalled in her 25-minute speech.
'I would see flashes of things I was tormented by, experiences that were filed away in my brain with 'I'll deal with you later' for many years because my brain was protecting me, as science teaches us. These were also symptoms of disassociation and PTSD and I did not have a team that included mental health support.'
'There were days that I struggled or couldn't make it to work and I don't want that for other artists or anyone.'
'We need to bring mental health into the light. We need to share our stories so that global mental health no longer resides and festers in the darkness,' she said.
'I have struggled for a long time, both being public and not public about my mental health issues or my mental illness,' she told while presenting her mother, Cynthia Germanotta, with the Global Changemakers Award at Children Mending Hearts' Empathy Rocks fundraiser last year.
'But, I truly believe that secrets keep you sick. I realise that it's actually safer to say how I feel,' Gaga added.