This Valentine's, how about spending some 'we' time at the gym?
February is the month of love and everyone is busy trying to find new ways to express themselves.
While some say it with love and kisses, there are some others who'd prefer to sweat it out together.
Whether you are a celebrity or not, it is always fun to workout as a team and inspire each other.
If you are not looking for excuses, these couples will teach you that true love can move mountains.
Sushmita Sen and Rohman Shawl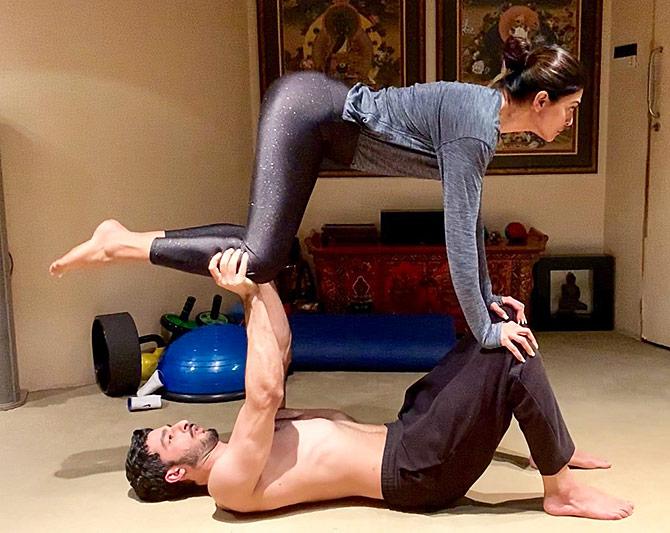 Photograph: Kind courtesy Sushmita Sen/Instagram
While the rest of the world is busy calculating the age difference between them, Sushmita is focussed on trying new yoga poses with her model partner Rohman Shawl.
If you look at their fitness posts, it is hard to ignore the dedication and balance the duo brings to the table.
The former beauty queen always thanks Rohman for inspiring her to take care of her body and get back in shape.
Bipasha Basu and Karan Singh Grover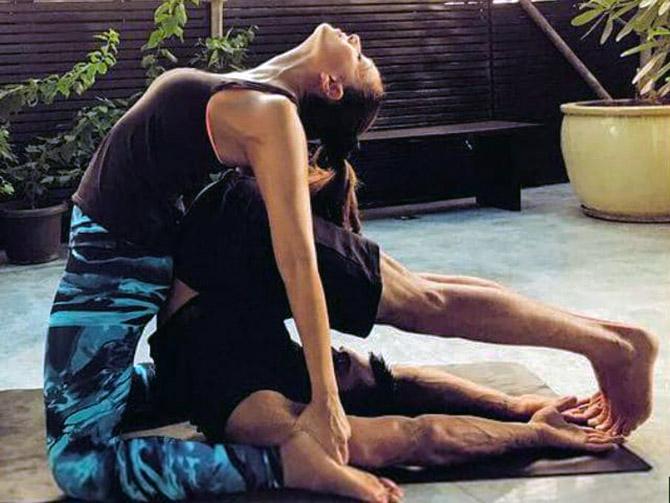 Photograph: Kind courtesy Bipasha Basu/Instagram
Love them, hate them, you simply cannot resist this 'monkey couple.'
When they are together at the gym, it is like two fitness freaks trying to compete with each other and motivate the other to give it their all.
Be it yoga, pilates or lifting weights, Bipasha and Karan will do it as a team and make it all seem like a breeze!
Keith Sequira and Rochelle Rao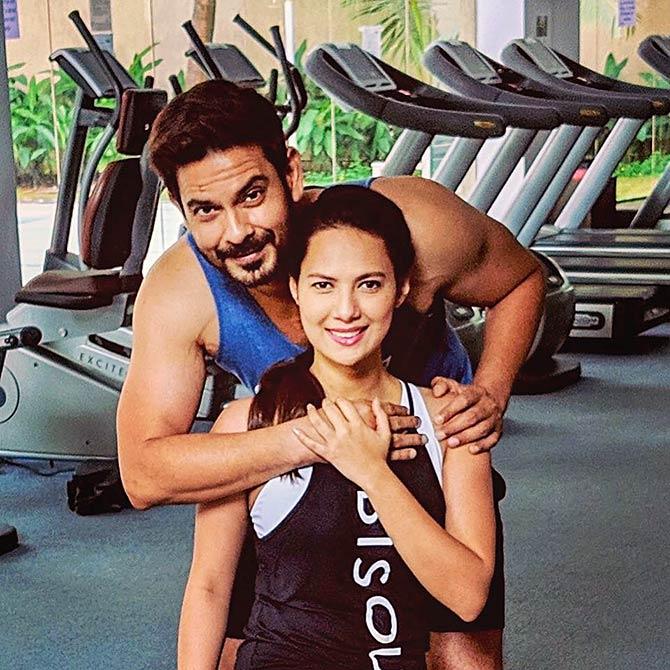 Photograph: Kind courtesy Keith Sequira
Keith Sequira and Rochelle Rao are not just perfect looking couple. In fact you will rarely see them give up on each other.
When they are not cuddling up to each other or working on their respective projects, you'll see the two hanging out at a gym, trying out new workout tricks.
When one of them gives up or fails, the other is quick to inspire and not let the other give up.
Their love and respect for each other translate to everything they do.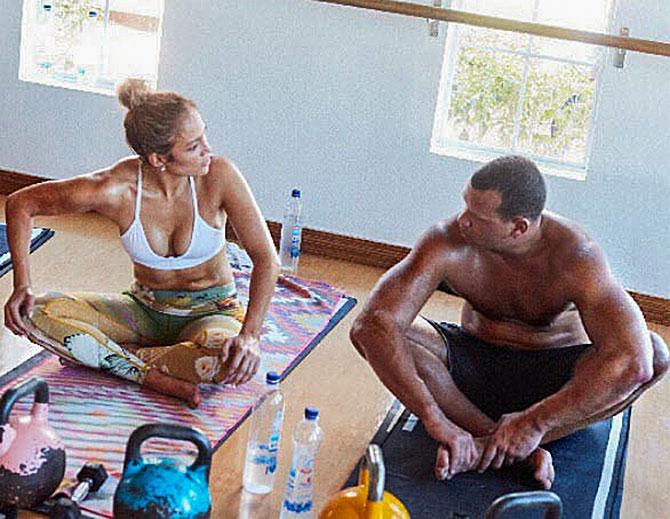 Photograph: Kind courtesy Alex Rodriquez/Instagram
Is there anything this power couple can't do?
Jennifer Lopez and Alex Rodriguez have the perfect age-defying bodies that can give the youngsters a good run for their money.
Pushups, heavy weights, yoga...this couple will stop at nothing.
Just when you think they've had it enough, you'll see them surprise you with their energies.