Food blogger Sangita Agrawal tells us how to make the perfect coffee tart at home.
Chocolate Espresso Tart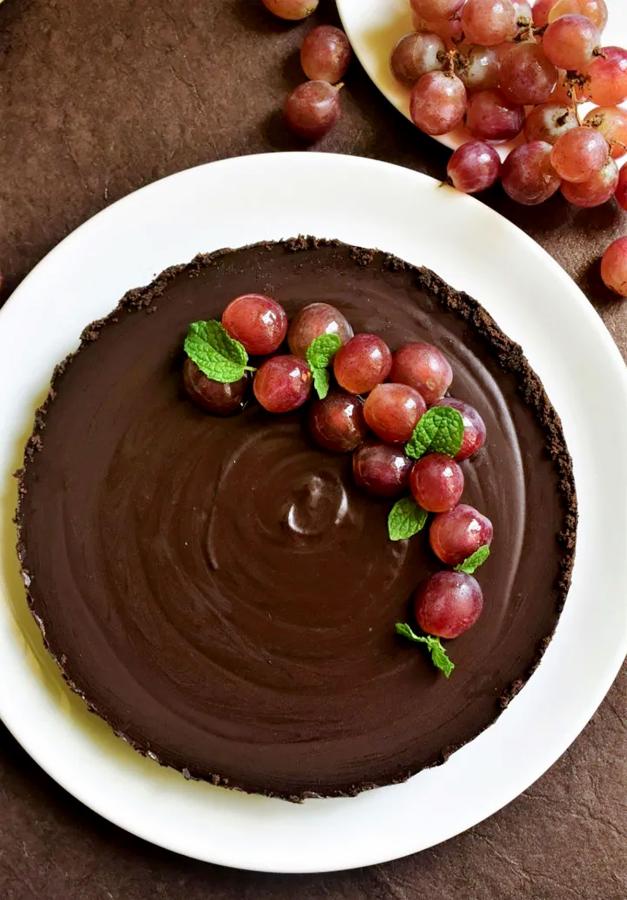 Serves: 10 to 12
Preparation time: 20 minutes
Total time: 50 minutes
Ingredients
For the tart
250 gm Oreo biscuit
3/4 cup unsalted butter (melted)
1/4 tsp espresso powder or instant coffee (optional)
For the filling
300 gm semi-sweet dark chocolate
1 cup heavy cream
1 tbsp brown sugar/sugar
2 tbsp butter
1 tsp espresso powder or instant coffee preferably a dark roast
Method
To make the base
Separate the cream from the Oreo and set aside.
Transfer the biscuits, coffee powder in a blender and grind well. Add melted butter and blend again.
Transfer Oreo mix in a 9-inch loose bottom pan or a tart pan (removable base) and press with the back of a spoon into the base and up the sides of the pan.
Refrigerate until you prepare the filling.
To make chocolate espresso filling
Grate or chop the chocolate into small pieces and transfer into a glass bowl. Add the coffee powder to it.
In a saucepan add cream, butter, sugar, cream removed from Oreo and heat till the sugar has melted and the cream mix is about to boil. Switch off the heat.
Pour this mixture over the chocolate and stir gently till the chocolate melts and the mixture is smooth. Let the ganache come to room temperature.
Now pour the ganache on the prepared base.
Refrigerate for 1 to 2 hours for the chocolate to set.
Garnish with fresh mint and fruit of your choice.
Notes
Chocolate will melt fast and more easily if you grate or chop the chocolate into small pieces. Never boil the chocolate or add to boiling liquid as it will burn the chocolate.
You can substitute espresso powder with regular instant coffee, preferably a dark roast. When cooking or baking, instant coffee will yield the same results, but it may lack the rich, roasted flavour of espresso.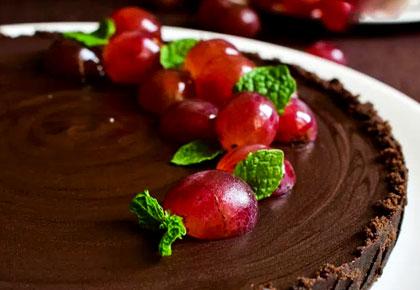 ---
Would you like to share an interesting recipe or cooking video?
Please do send your recipe/video to us at getahead@rediff.co.in (Subject: My Recipe) along with your name, location and, of course, the recipe.