Say goodbye to your midweek blues with these sinful treats.
1. Chocolate Dalgona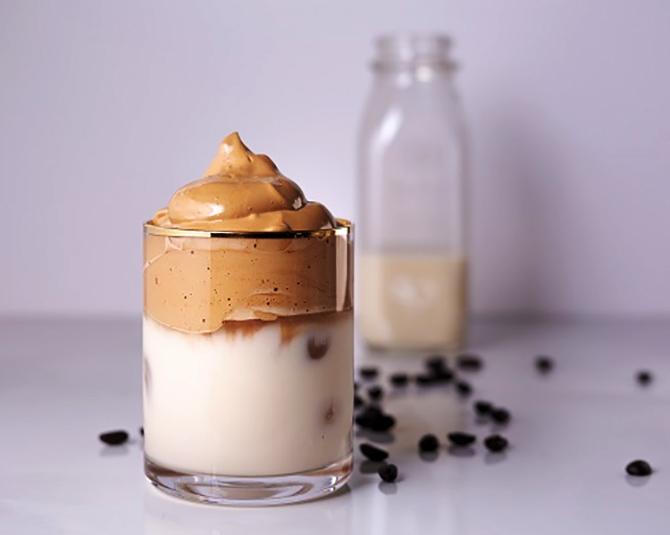 Ingredients
60 gm milk chocolate
5 gm instant coffee
5 gm sugar
50 ml milk
Method
Heat milk and chocolate in a saucepan over a medium flame
Cook the mixture until smooth and creamy, the mixture will slightly thicken as well
Once cooked, refrigerate the chocolate drink for 4 to 6 hours until really cold
In a bowl, add the coffee, water, and sugar. Whisk it for 10 to 15 minutes until nice and foamy
Take the chocolate drink, whisk it once again to ensure the drink is well combined.
Pour it into a glass and top the drink with coffee foam. Dust some cocoa powder if you desire.
2. Microwave Chocolate Cake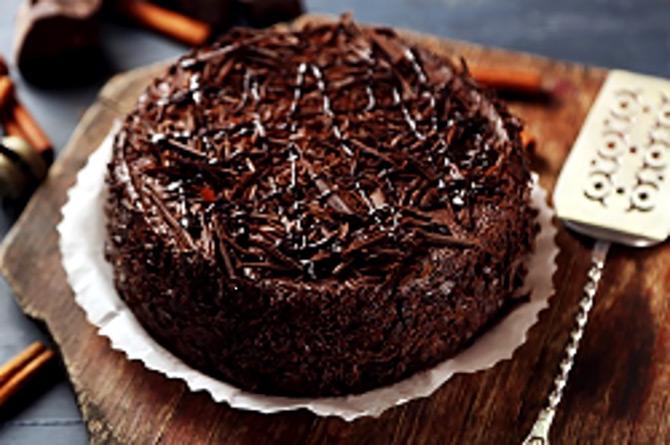 Ingredients
100 gm almond mousse bar (broken into pieces)
100 ml sunflower Oil
175 gm castor sugar
140 gm plain flour
2 tbsp cocoa
3 tbsp baking powder
2 large eggs
1 tbsp vanilla essence
For the chocolate ganache
100 gm almond mousse bar (broken into pieces)
5 tbsp double cream
Method
Grease a 22 cm silicon microwaveable cake pan with a little oil and place a circle of baking parchment in the bottom
Mix the sugar, flour, cocoa, Fabelle Soft Centre Almond Mousse bar pieces, and baking powder in a bowl. In a jug, whisk the oil, eggs, vanilla, and 100 ml hot water until combined
Add the liquid ingredients to the dry ingredients and mix thoroughly until you have a lump-free batter. Pour the mixture into the cake pan and gently tap to pop any air bubbles. Cover with cling film
Microwave on full power (800 watts) for 7 mins. Remove and check if the cake is cooked by poking a skewer or fork in the middle: if it comes out clean, the cake is ready. Allow the cake to stand for 5 mins, then remove the cling film and turn it out onto a cooling rack
For the ganache, melt the chocolate bar on half power (600 watts) for approximately 2 minutes, stirring every 30 seconds until melted. Add the cream and mix thoroughly until smooth and glossy
Once the cake has cooled, spread the ganache over it and scatter the sprinkles
The cake can be stored for up to 3 days in an airtight container.
3. Luscious Mousse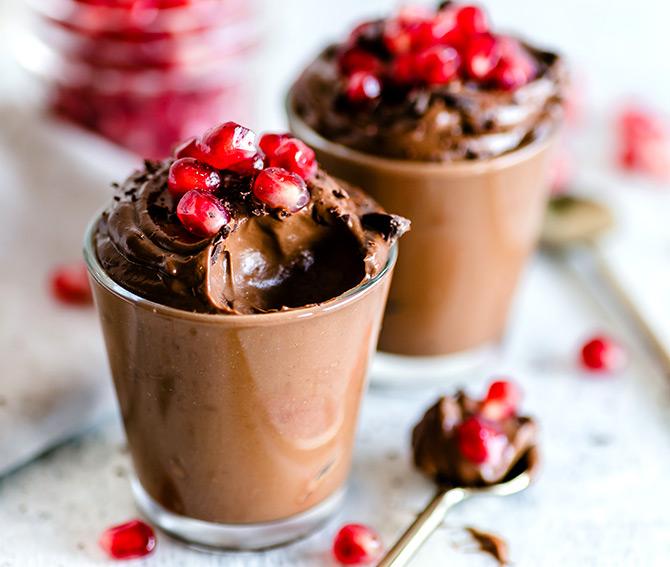 Ingredients
120 to 130 gm chocolate bar
100 gm fresh cream
15 gm fresh unsalted milk butter or malai
Method
Cut the chocolate bar into 15 mm pieces and place in a round bottom bowl
Take 30 ml cream and refrigerate for 30 minutes.
Bring remaining 70 gm fresh cream to boil (approx 80 degree C) and add milk butter.
Pour over chocolate pieces and allow 5 to 7 minutes to cool
Mix and fold with a spatula to melt the chocolate completely, followed by a hand blender for 2-3 minutes
Add cold cream
Beat for 20 minutes by placing ice pack below the bowl to get enough frothing
Once you see a fluffy mass, stop beating and place in the fridge
While serving, sprinkle some cocoa powder/coffee powder depending on your mood. Garnish with almond slivers and a slice of strawberry and serve cold
4. Delicious Ganache
Ingredients
120 to 130 gm chocolate Bar
70 gm fresh cream
10 gm unsalted milk butter
Method
Cut the chocolate bar into 10-15 mm pieces and place in a round bottom bowl.
Boil 70 gm fresh cream at 80 degree C and add milk butter
Pour over chocolate pieces' in the bowl.
Let it cool for 5 minutes till 33 degree C.
Mix and fold with a spatula to melt the chocolate completely followed by a hand blender for 5 minutes.
Pour in a parchment paper-lined tray in about a 15 mm thick slab
Refrigerate for 3 hours
Remove and dust with cocoa powder.
Cut into small cubes, sprinkle additional cocoa powder if you like.
In case you want to make a garnish for your cake, add 30 gm additional cream in your recipe and use immediately after mixing before refrigerating.
5. Vegan Dark Hot Chocolate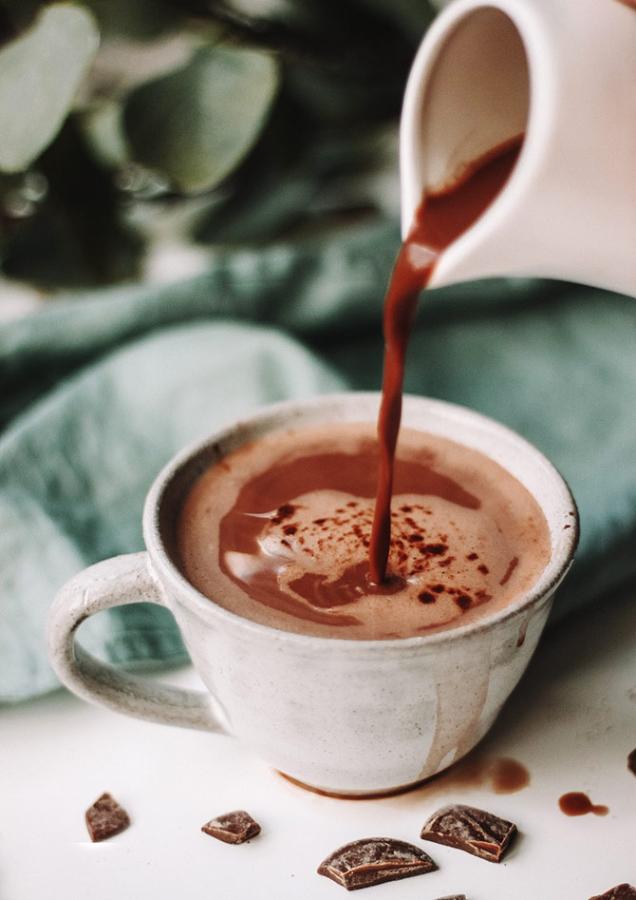 Ingredients
1/4 cup chopped dark chocolate
1 cup soy or almond milk
1/2 tbsp cocoa powder
1/2 tbsp stevia powder (Can be substituted with date or maple syrup)
Method
Boil soy/almond milk on medium heat
Add the cocoa powder and whisk till it's smooth. Add the chopped Fabelle dark chocolate pieces
Whisk till the chocolate melts and the beverage is creamy
Add stevia powder.
You may garnish with a little grated chocolate on top and serve hot.