Your hunt for uber-stylish travel clothing stops here!
Click on Sayani Gupta's fashionable vacay pics for a better look.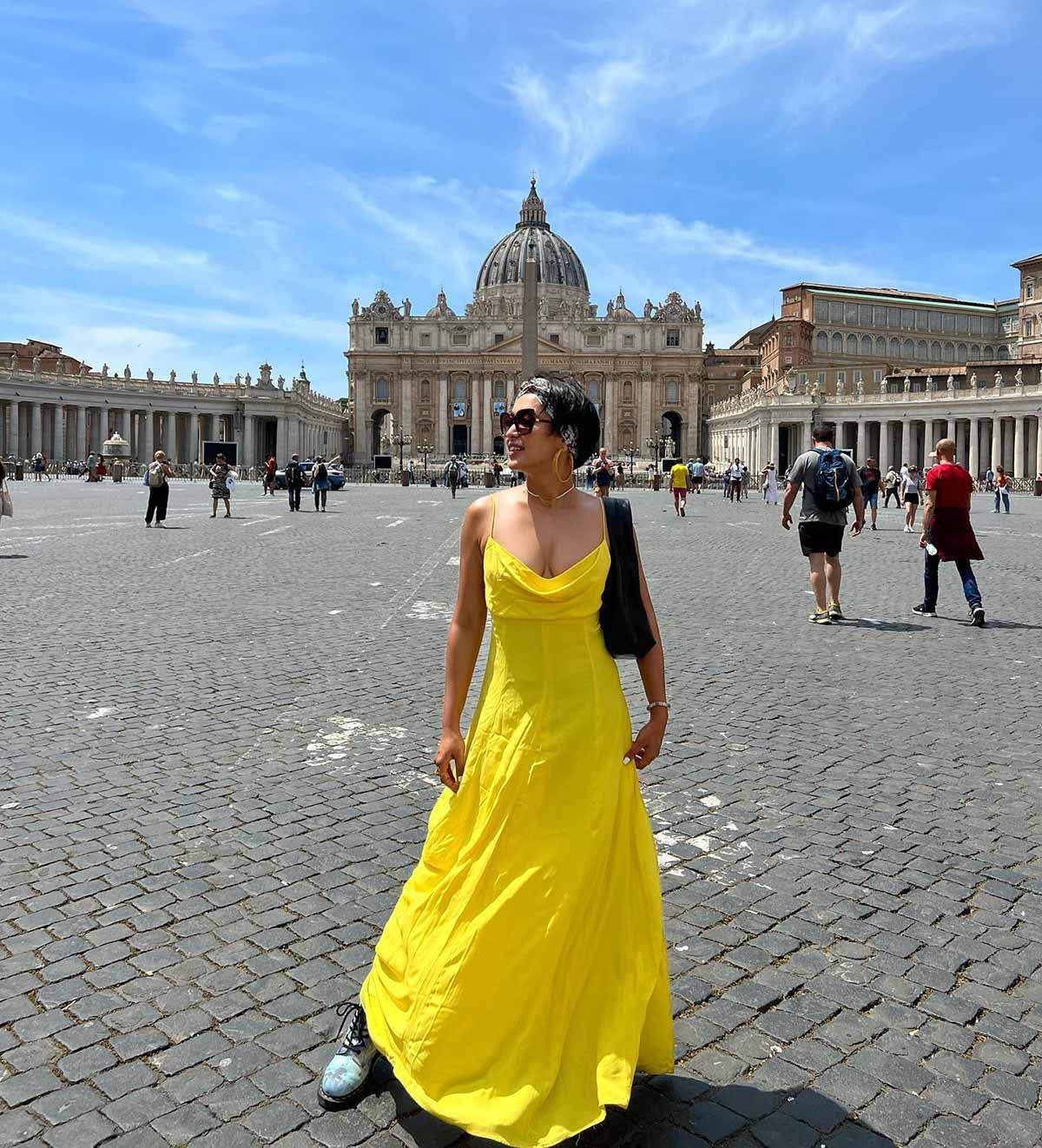 IMAGE: Want to jet off to your next getaway in style?
Take a cue from Sayani who knows how to look her best even when she is travelling.
Her vibrant yellow dress made sure she stood out wherever she went during her Roman holiday.
She completed the look with sturdy shoes, a bandana and sunglasses.
All photographs: Kind courtesy Sayani Gupta/Instagram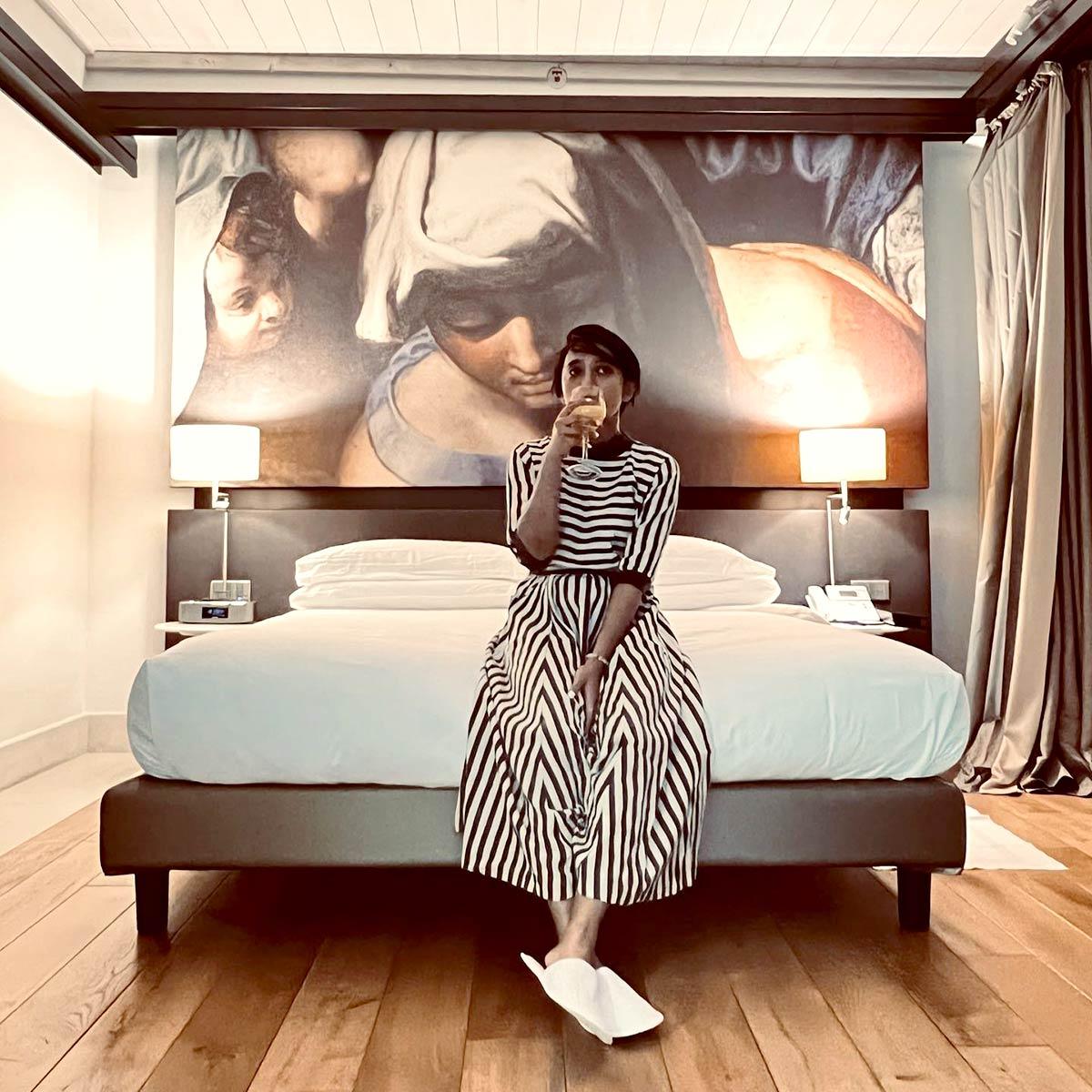 IMAGE: If you feel an all-black maxi dress is too pedestrian for your travel, you can always opt for a striped one.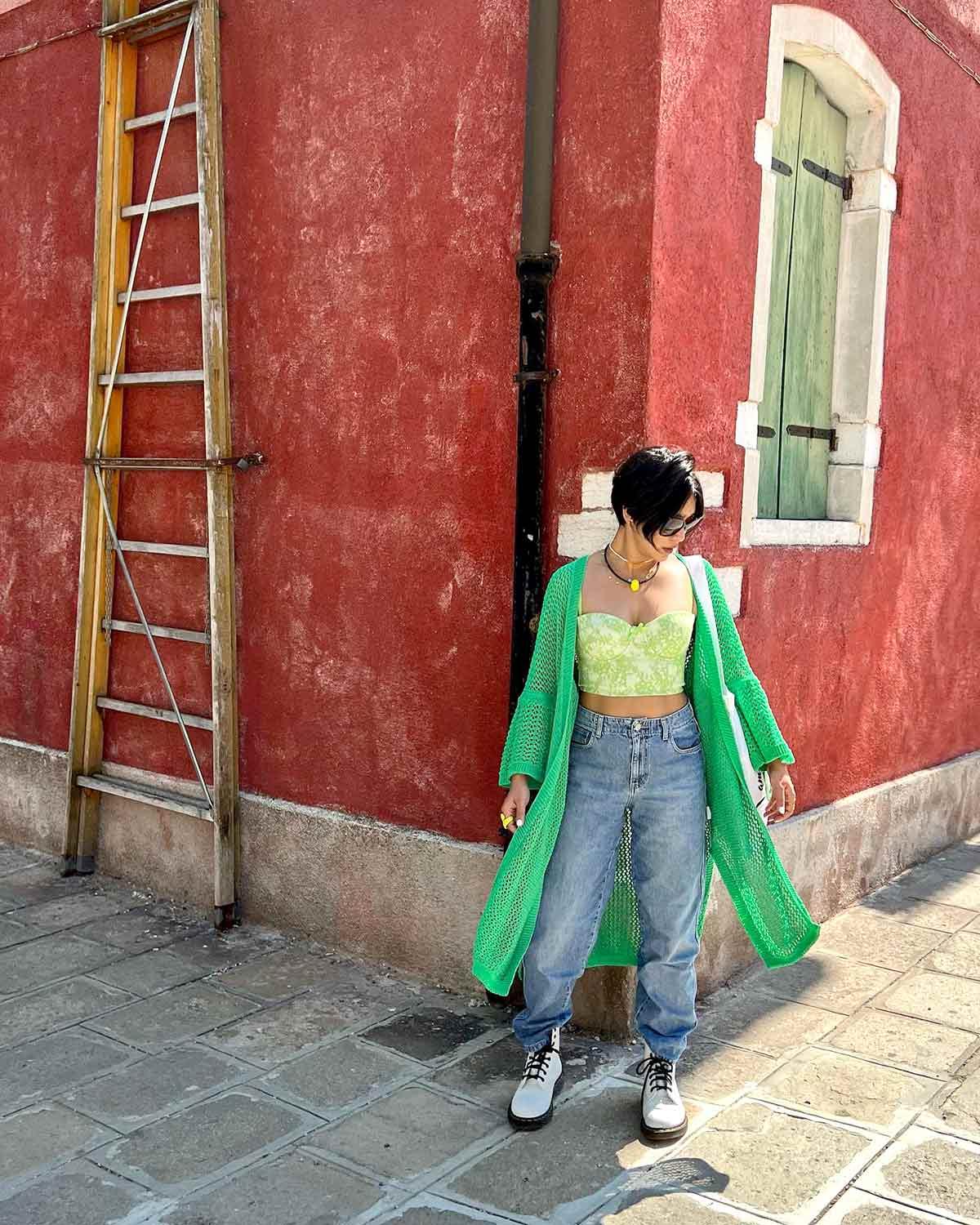 IMAGE: A good travel outfit is a must, but why should one compromise on style.
Just because you are focused on comfort, doesn't mean you can't look chic.
Get inspired by Sayani on how to dress up a simple pair of denims with a printed bustier and a green jacket.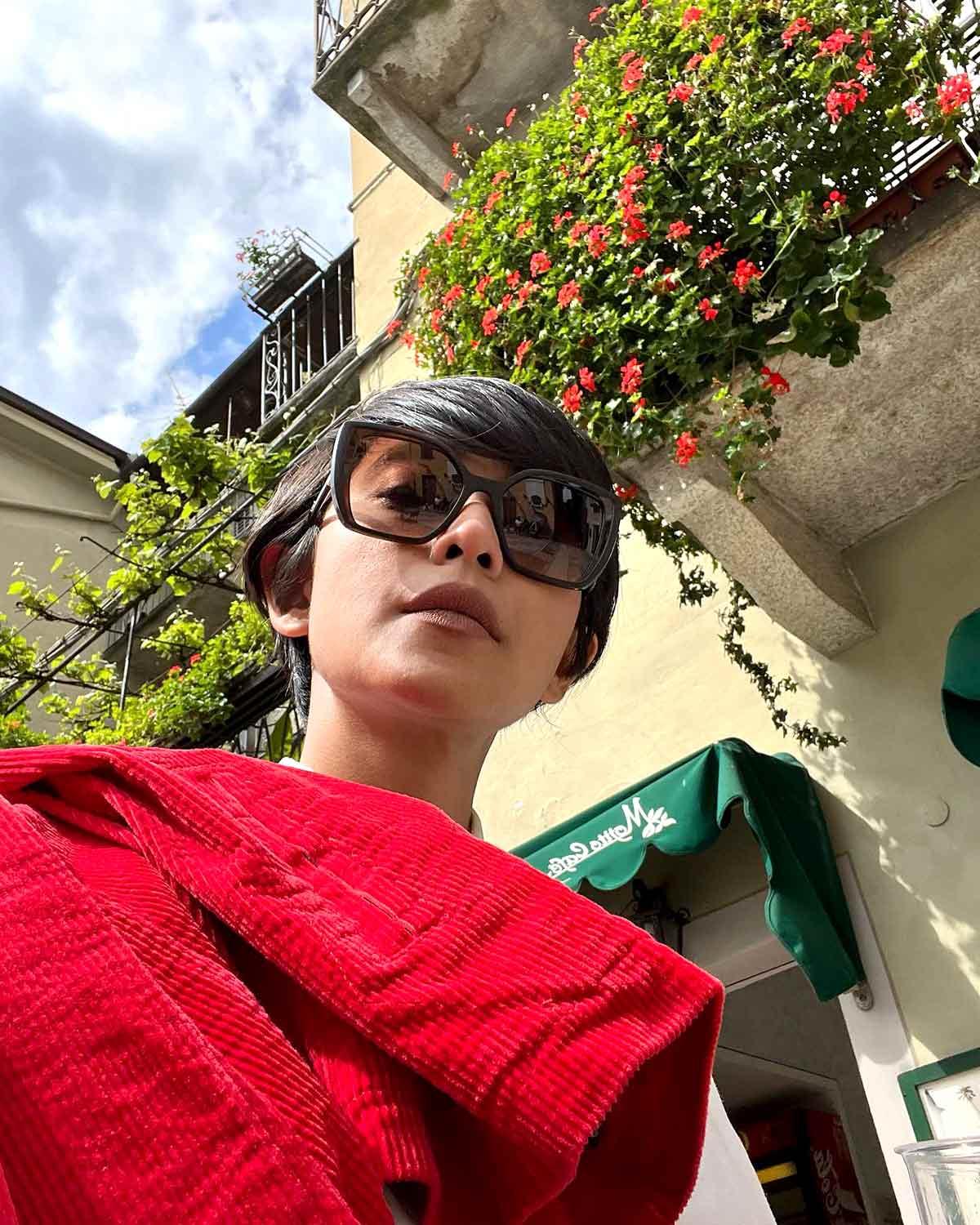 IMAGE: Make sure you are armed with sunglasses and a warm jacket that will keep you comfortable on your journey.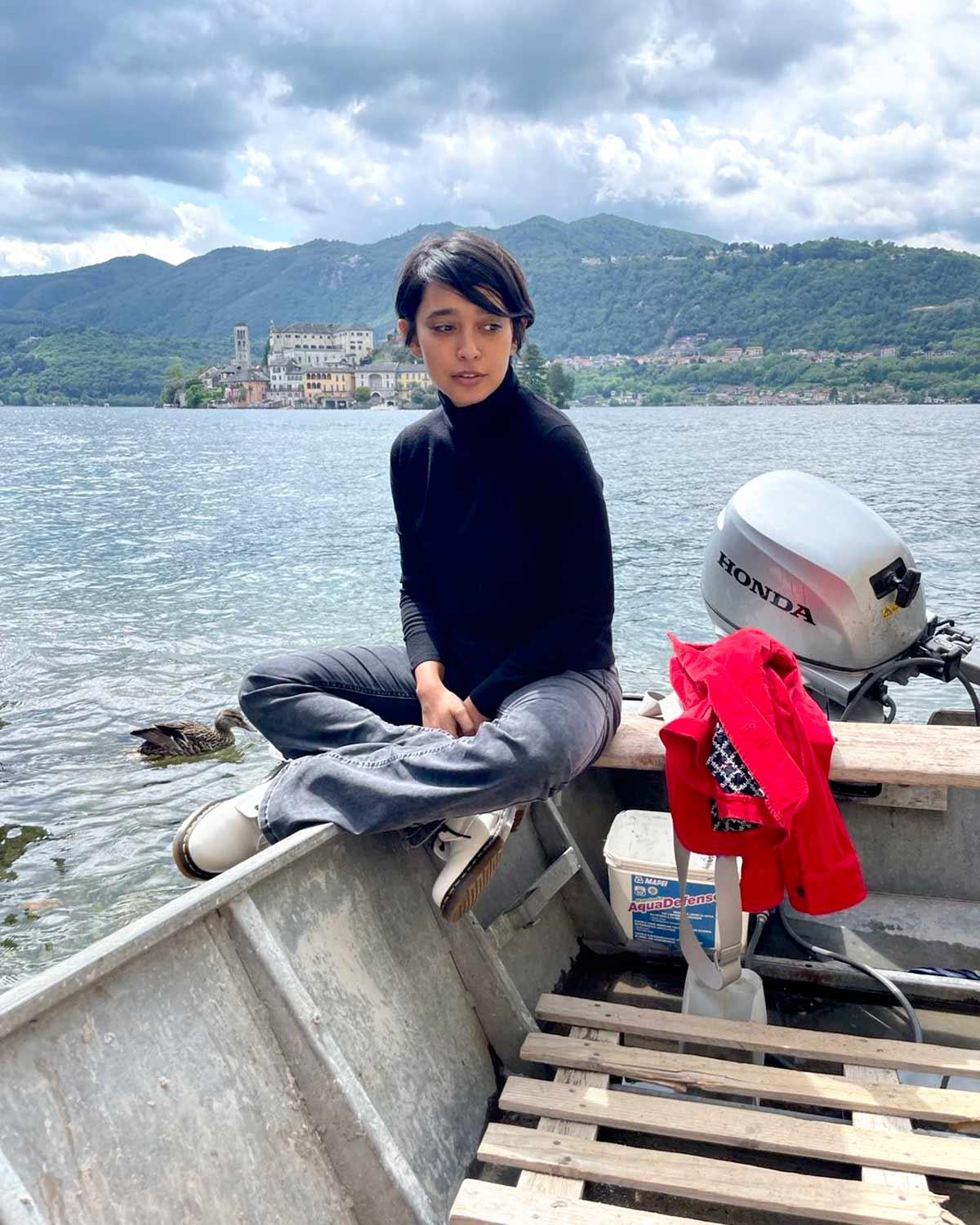 IMAGE: If your travel includes a lot of running around, using public transport or rushing to the airport, then pants should be the ideal choice.
Pair it with a black full-sleeve T-shirt like Sayani and put on comfortable shoes that won't give you blisters.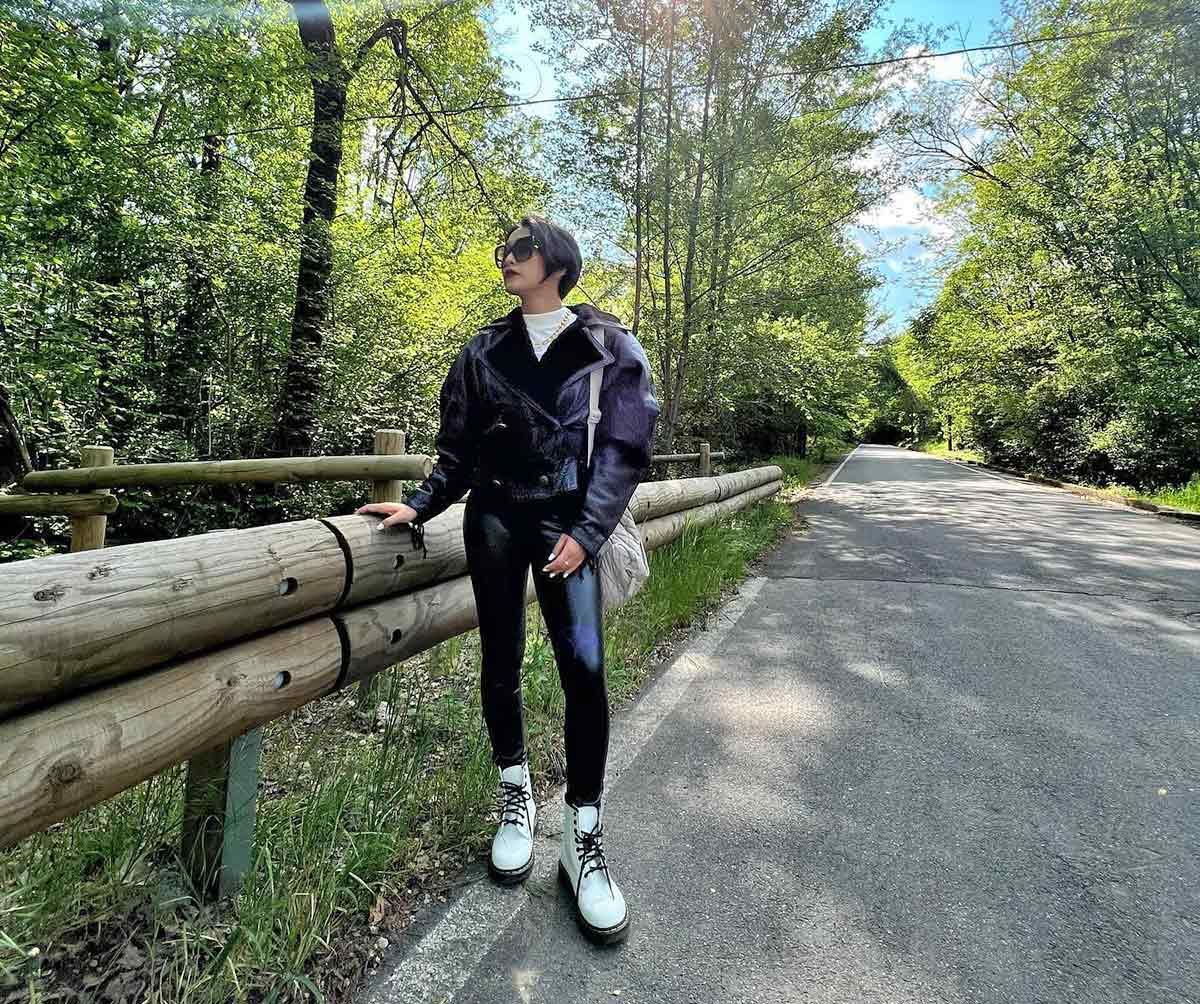 IMAGE: Sayani wore this pair of shoes through most of her travel because comfort is king when it comes to footwear.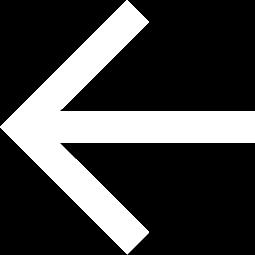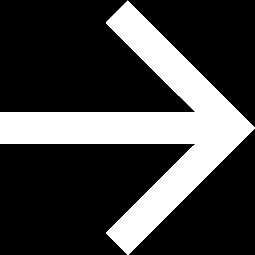 X