These celebrities have found the perfect excuse to work out with their families and so can you!
Can't visit the gym?
Not enough time to step out?
Need motivation to work out?
Stop complaining and look around you!
Don't wait for friends or colleagues to inspire you. Your family members could be your best workout partners.
Get inspired from these celebs who have found interesting ways to stay fit with their families.
The sibling act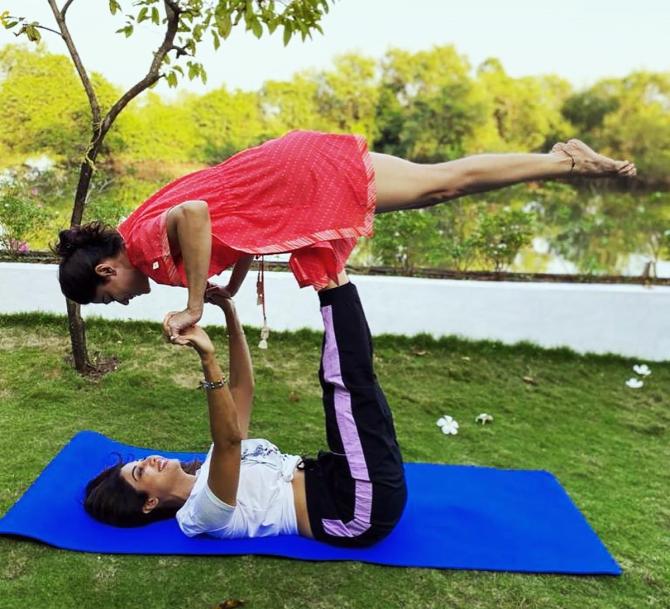 They may be annoying at times, but when it comes to fitness, siblings can be your best work out partner.
Look at Shilpa and Shamita Shetty; Aahana and Shivani Kumra, Neha and Aisha Sharma, Mukti and Shakti Mohan and Sara Ali Khan working out with Ibrahim.
The effortless bonding between siblings is perfect to do things you both love together.
You can maybe play a sport you both enjoyed as kids or challenge them to a cycling race. Start with a 1 minute plank challenge and see who's the fittest.
Partners in health too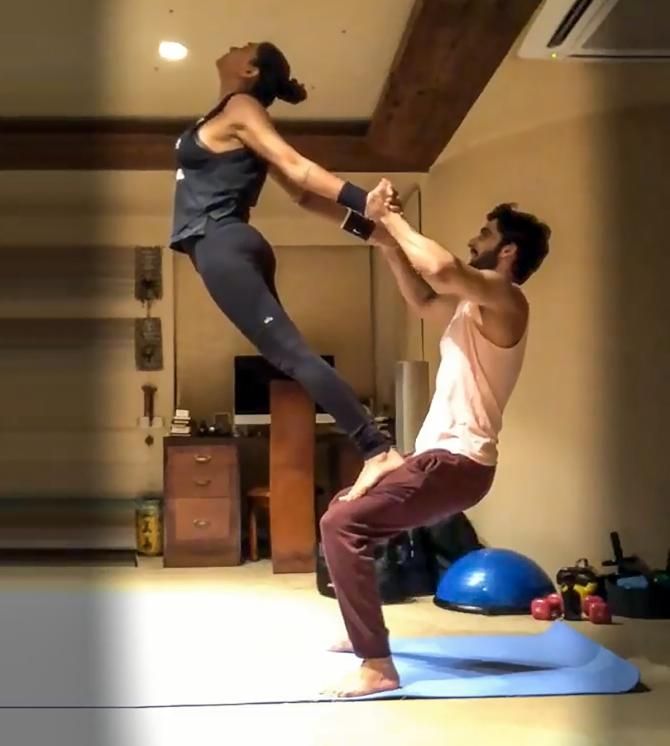 Whether you stay with your boyfriend or you are married, s/he is your partner for a good reason.
While you are both bored and locked indoors, this is a great time to push each other to get fit and achieve your goals.
Try a new yoga or dance routine. Help yourself and your partner with a new reason and regime to get in shape.
While you both get back in shape, it may also give you the chance to spice up your relationship.
Get the boys moving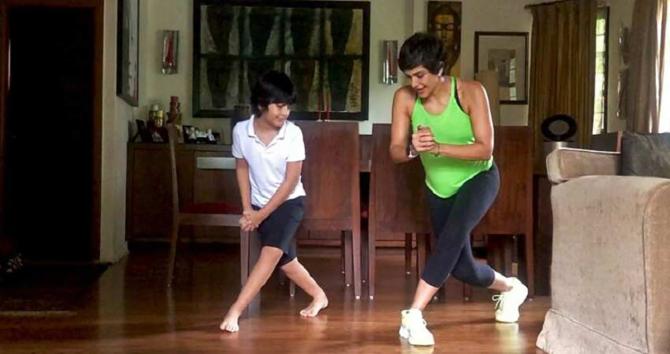 So what if you are a busy mother and have a super lazy son or daughter?
It's never too late to get your kids join you for some physical activity at home.
With summer holidays around the corner, parents can replace their study hours with something exciting.
Help them ditch those computer games and get them to play an actual game with you.
While it keeps you both fit and entertained, you may get to bond with your child better.
Involve the bachhas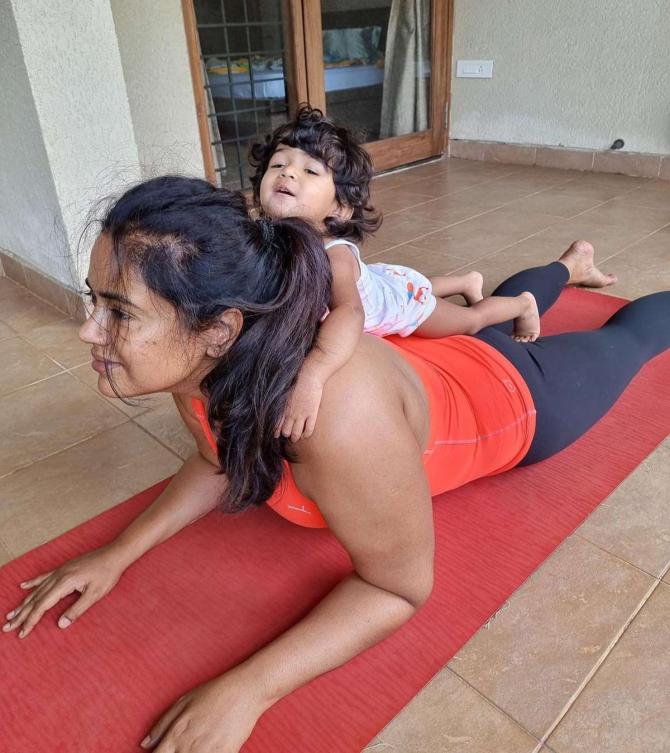 Kids are full of energy and they don't know what to do with all of it.
Catch them young and involve them in your daily routine.
It's okay if they want to sit on your back or crawl under you while you exercise.
Children ape what they see and if you're lucky enough, they'll join you every day and maybe nudge you to try harder.
When they are tired and hungry, they will eat their meals on time and sleep well too.
Don't forget the mothers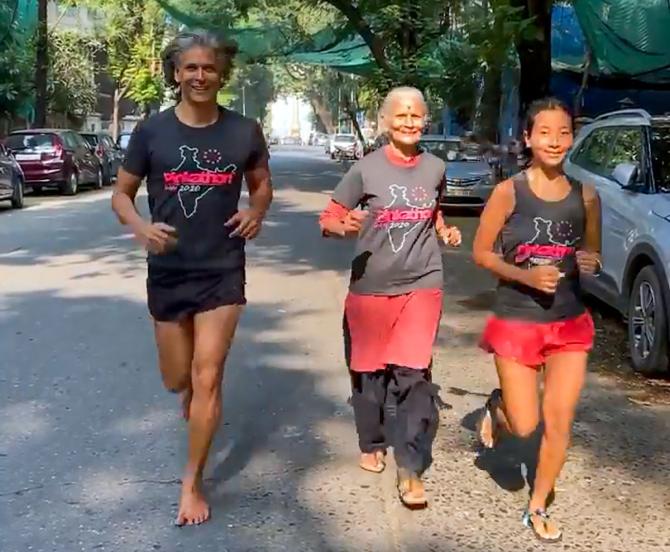 While most of us are busy finding our perfect fitness partners, we tend to ignore the women who keep the house running at all times.
As women age, they stop taking care of their bodies until it's too late.
Get your mother and maybe mother in law to wear those walking shoes and step out for a few minutes to keep their hearts healthy.
And while you do so, don't forget to wear a mask, sanitise your hands, drink water and take short breaks from time to time.