Their chemistry is unmissable!
Sushmita Sen knows the importance of staying fit even during the lockdown.
The former Miss Universe's latest workout partner is none other than her boyfriend Rohman Shawl.
'Tough times don't last...Tough people do!!' the inspiring actor wrote on Instagram.
'Staying committed to life is powerful...for life ALWAYS finds a way! We will all need to be of service at some point, it's wise to stay mentally strong amd physically healthy against all odds, to be of help when life beckons! Sending love & healing energies to the world!!' Sushmita added in her post.
The model mum shared these pictures of her performing yoga at home.
All photographs and video: Courtesy Sushmita Sen/Instagram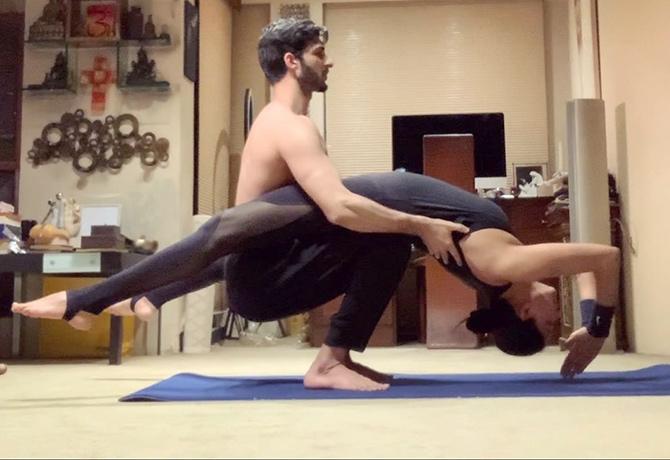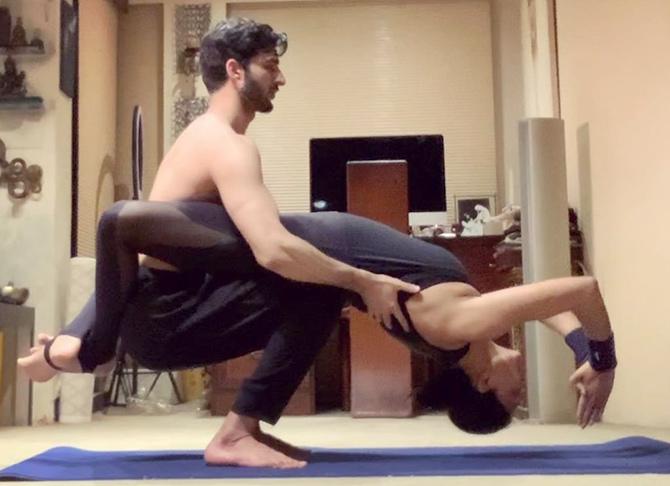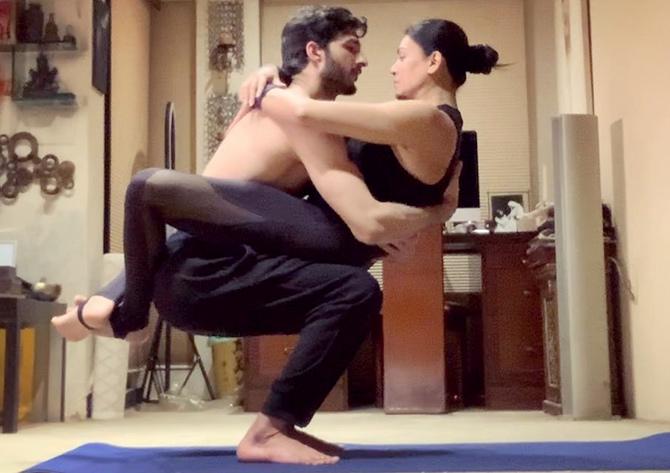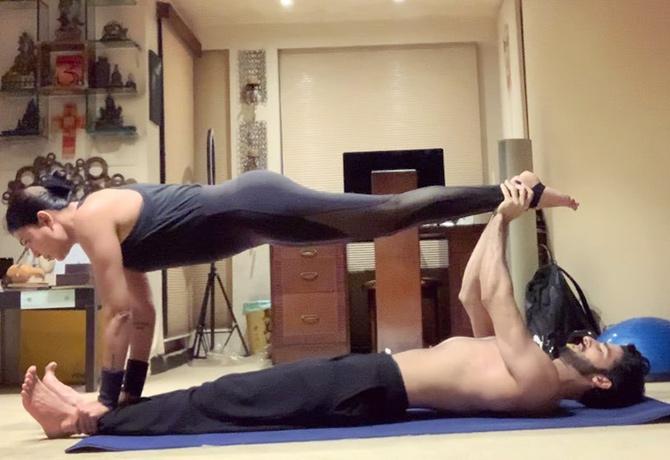 'Nothing calms the mind faster than going back to the source!! 'Besides, @rohmanshawl attempting this with me is #adorable,' the actor wrote sharing a video of their latest yoga activity.
Watch Sushmita and Rohman ace Garbhasana (the foetus pose) in this video below: