The actor and her sister are majorly into fitness. From running to yoga and planks, Aahana Kumra shares her workout schedule.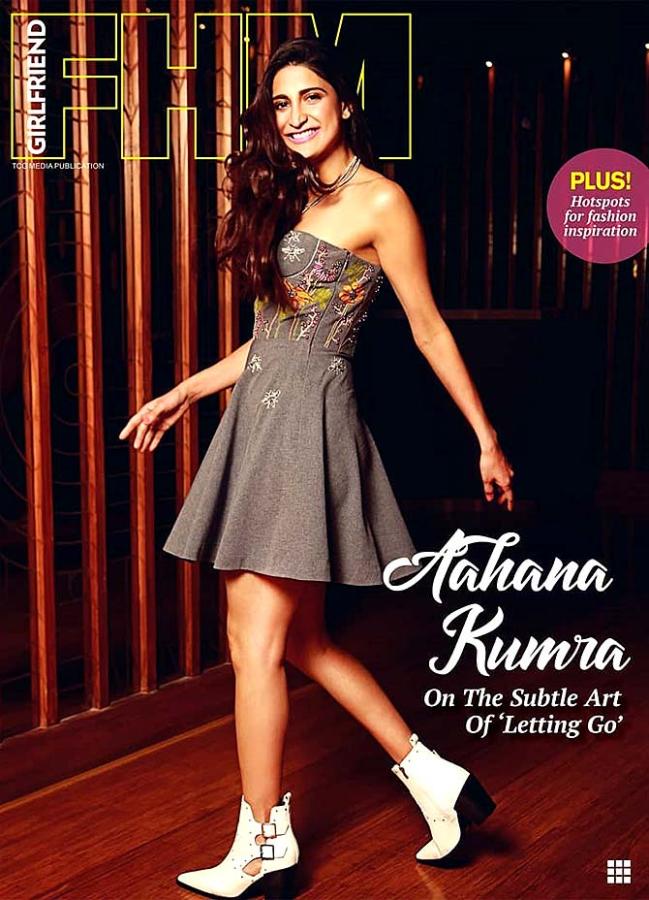 Aahana Kumra flaunts her svelte figure on the cover of FHM Girlfriend's latest cover.
Dressed in an off-the-shoulder grey dress, she is all smiles as she showcases her toned legs.
Revealing details about her workout regime in an interview with the mag, she says, 'I love running, it is something that I have been doing all of my life.
'It (fitness) is not a fad for me, it's not something I just suddenly took to. It is something I have grown up with.'
She adds: 'I have just taken up yoga, which is something new to me. I have finally realised the need of yoga in my life.'
The actor also spoke about the qualities she seeks from a partner. 'I think what I have learnt over the years is about 'letting go',' she shared.
'The relationship that I want to keep close to my heart is people I work with, people I have grown up with, my family, and they are the one I am extremely possessive about.
'Sometimes love lasts and sometimes it doesn't, you can not control it.
'I believe you will feel a different thing for different people at different times of your life, and it's okay.
'When I let go of someone, I don't latch back on to them. I realise it keeps me much calmer.'
Scroll down to take a look at more pics from the cover shoot.