Turkish designer Rasit Bagzibagli had something special in store for women at his latest collection.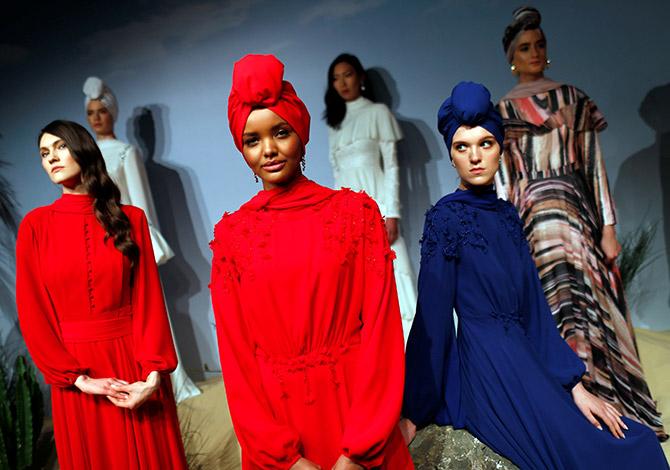 Photographs: Murad Sezer/Reuters
Models dressed in fancy head gears and turbans graced the ramp at Turkey's leading designer Rasit Bagzibagli's show in Istanbul, Turkey.
Also part of the show was Somali-American model Halima Adien, who is the first hijab-wearing woman to feature on Vogue's cover.
The designer worked on special patterns and summer prints for his collection titled Desert Dream.
Take a look!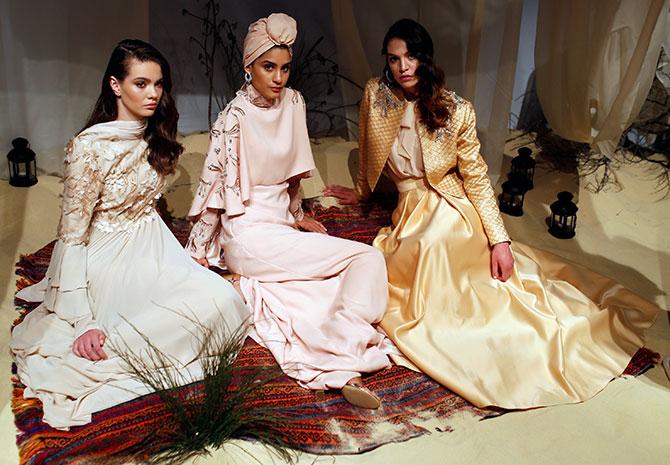 Pastel colours dominated the palette and models dressed in stunning floor-length gowns posed as statues during the show.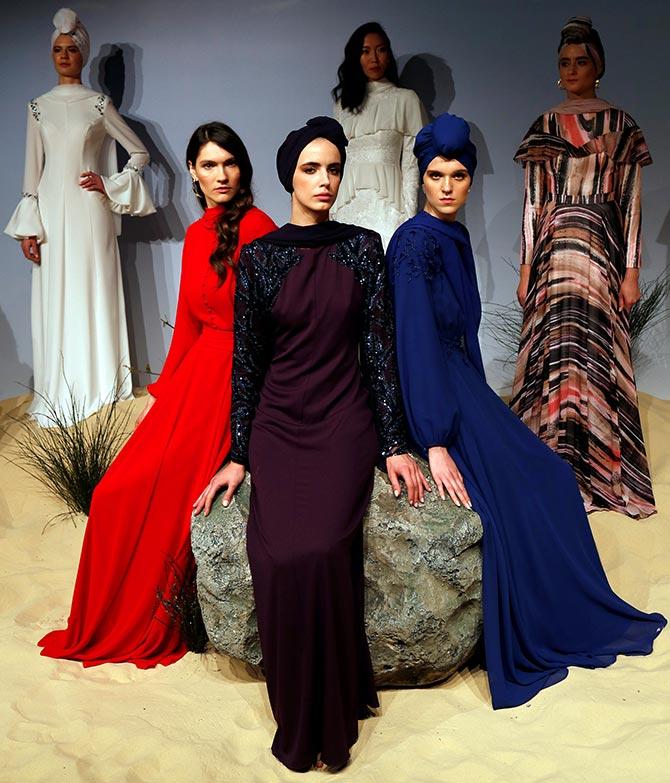 The designer also peppered the collection with bright shades of red, blue and maroon.
Women take selfies with Halima Aden, who was dressed in a floor-length red dress.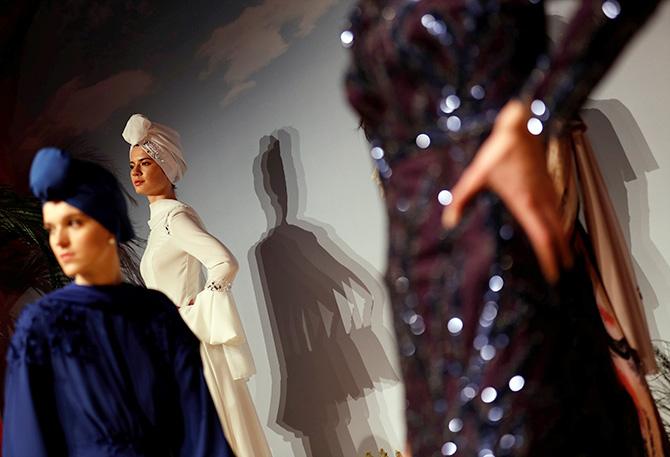 The highlight of the collection were the fancy turbans sported by the models.