Her motto: Why blend when we were made to stand out!

Back in 2016, Halima Aden made headlines by becoming the first Miss Minnesota to compete in a hijab and burkini.
A Somali-American model, this 19-year-old has walked at New York Fashion Week and was the first hijab-wearing woman to feature on Vogue's cover.
A former refugee, Halima is breaking boundaries by walking in high profile runway shows in a hijab.
Presenting a some fun pics from her recent shoot.
Pssst...that smile of hers is going to totally floor you :)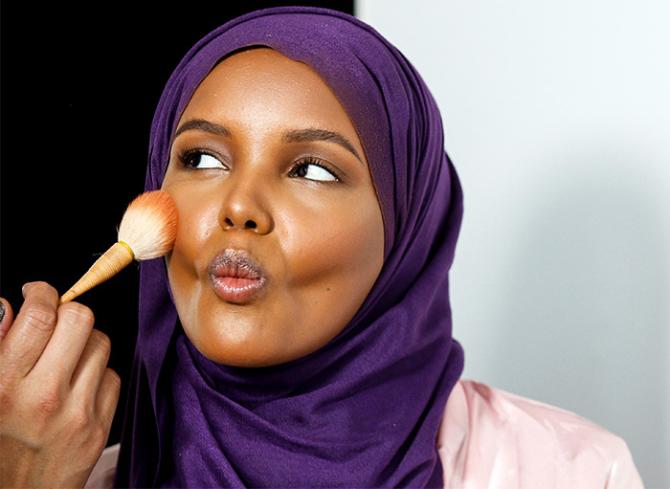 Not one to shy away from her skin colour or hijab, Halima is setting new benchmarks in the fashion industry.

Born in a refugee camp, she broke the Internet 19 years later for competing in a beauty pageant in a hijab. She's also been signed by modelling agency IMG.

All photographs:

Brendan McDermid/Reuters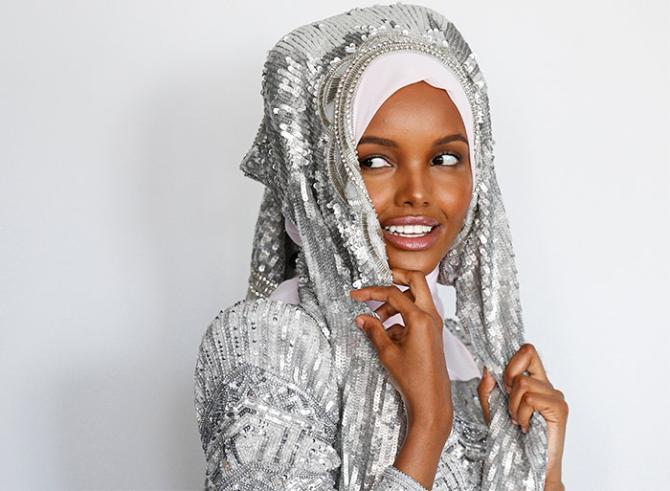 Whoever said that hijabs need to be plain and boring, should think again!
Halima models a shimmering hijab that is fit to be worn to a cocktail party.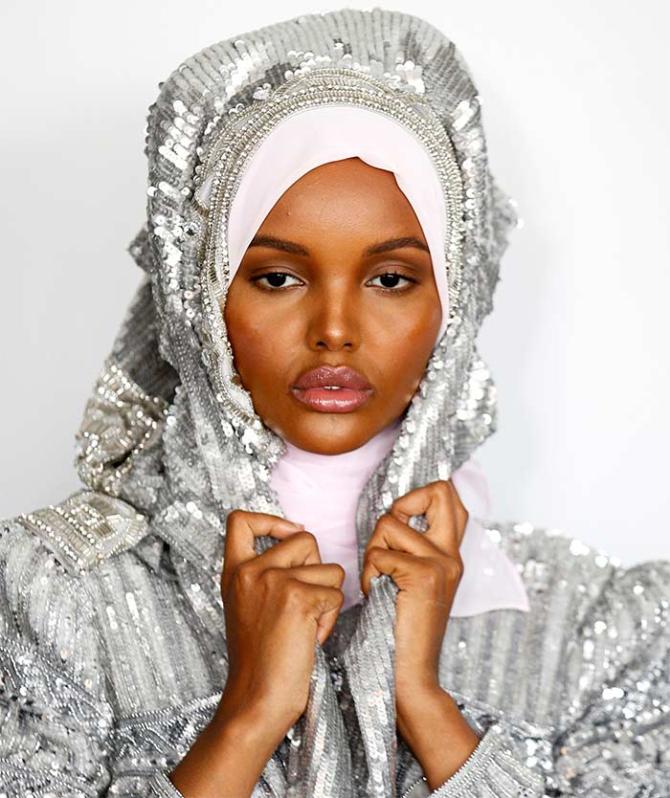 Here she is...basking in all her beauty.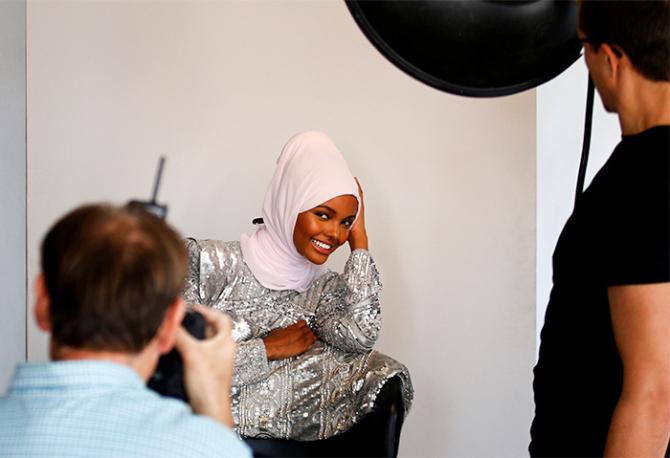 Halima smiles for the camera and like we said that smile can completely floor you :)
Models are known to maintain a fixed gaze on the runway, but here's one who has a different expression for every moment.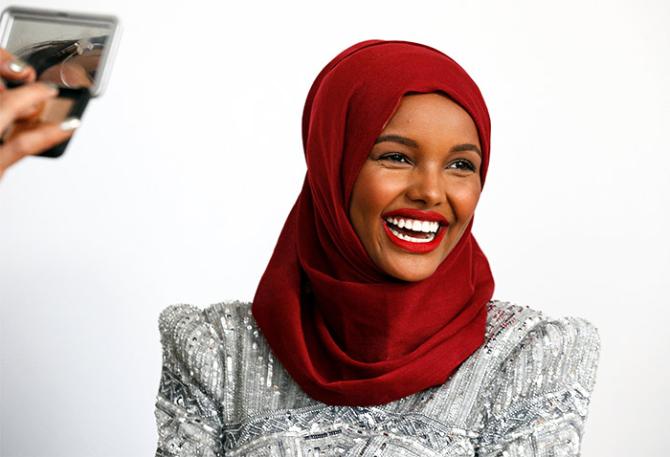 Till recently the model used to sport braces. And it looks like she is extremely pleased to have done away with them.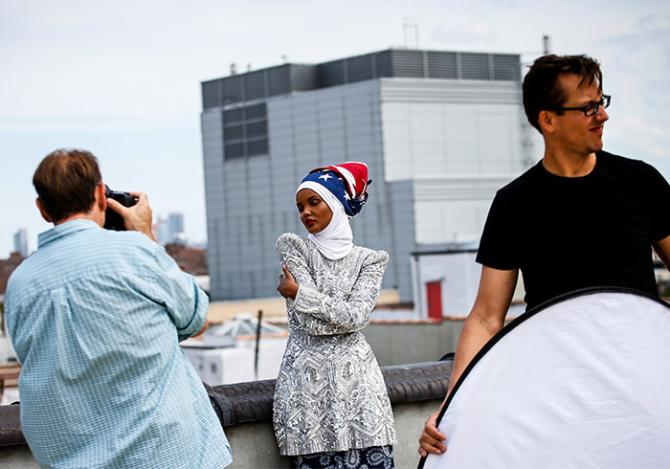 Named one of the 500 Most Influential People in Fashion, Halima gets snapped on the roof of a building in New York.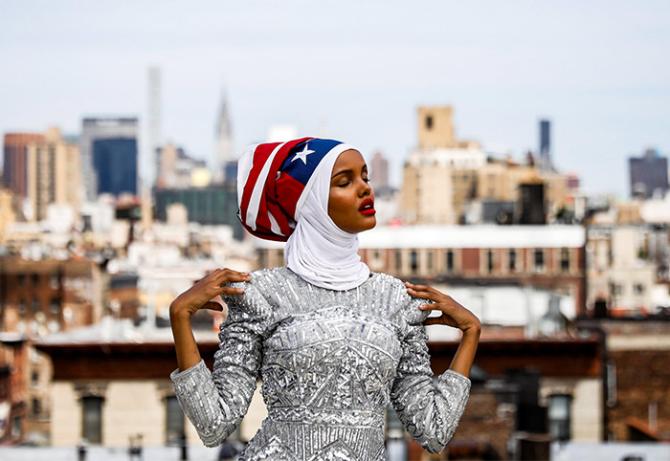 She is clearly the fashion name you should know this season.

She's also trying to raise awareness in improving the lives of 2.5 million children at risk of imminent death due to looming famine and food insecurity in South Sudan, Somalia and other countries across Africa and the Middle East.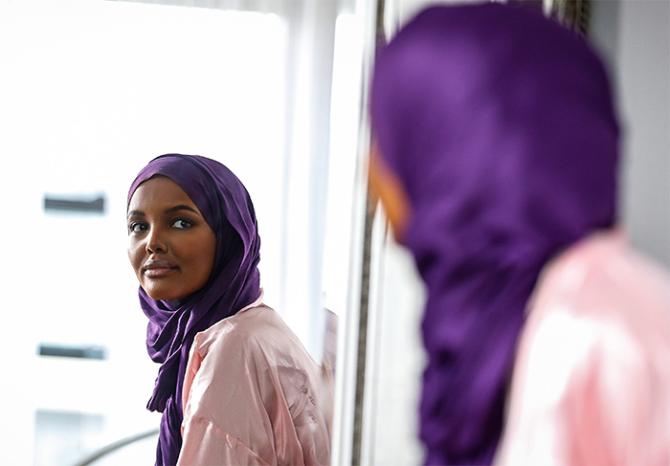 Mirror, mirror on the wall, who is the prettiest of them all...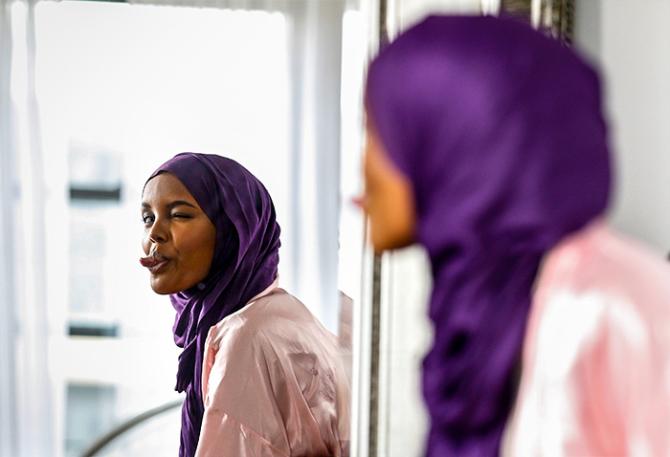 And there she goes again :)