The actor, who turns 50 this week, flaunts her daredevil skills.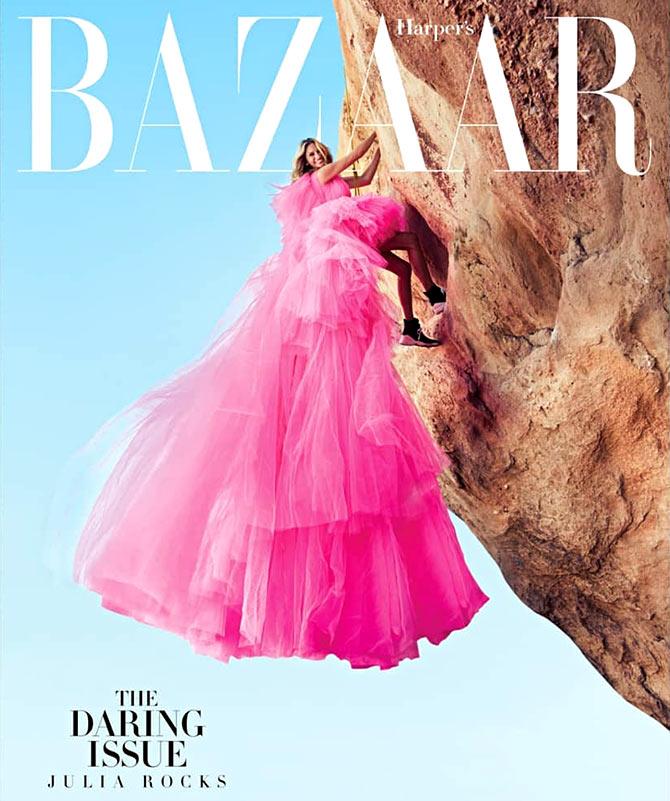 Photograph: Couresty Harper's Bazaar/Instagram
Presenting The Daring Issue in which Julia Roberts rocks!
To celebrate the actor's 50 birthday, Harper's Bazaar dedicated their cover to her.
Dressed in a lovely pink layered gown, Julia is seen attempting to climb a rock.
While we aren't sure if she managed to complete the task successfully, she did end up making a pretty cover star.
Photographed by Alexi Lubomirski, the cover has been styled by Elizabeth Stewart.
For the second look, the actor rocked a black jumpsuit.
One look at the cover and it's impossible to guess that Julia will turn 50 this week.
Happy birthday in advance!