Vogue Australia celebrated the 10th anniversary of Victoria Beckham's clothing brand with a cover.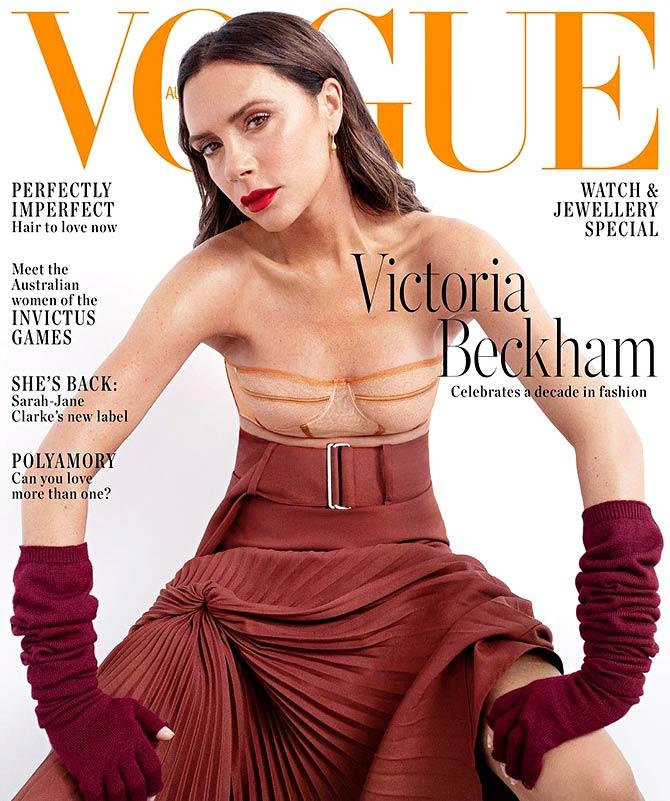 The November issue of Vogue Australia was dedicated to Victoria Beckham whose clothing brand completed a decade.
'What I've accomplished within 10 years is far more than I could have dreamed,' Victoria told the mag.
The fashionista completed a decade being at the helm of her eponymous label in the November 2018 issue.
'I feel like I've been doing this a lifetime,' she added.
'I live and breathe this brand seven days a week; I never switch off, I never go on holiday and turn my phone or email off. This is my fifth child.'
Dressed in one of her own creations, Victoria has been styled by Christine Centenera.
The mum-of-four looked stunning as she paired a nude bustier with a pleated circle skirt.
Looking seductively at the camera, she completed the look with red lips and a terracotta eyeshadow.