Chef and Cocoa Cellar Founder Devashree Muni shares her recipes for two desserts that you can make quite easily at home.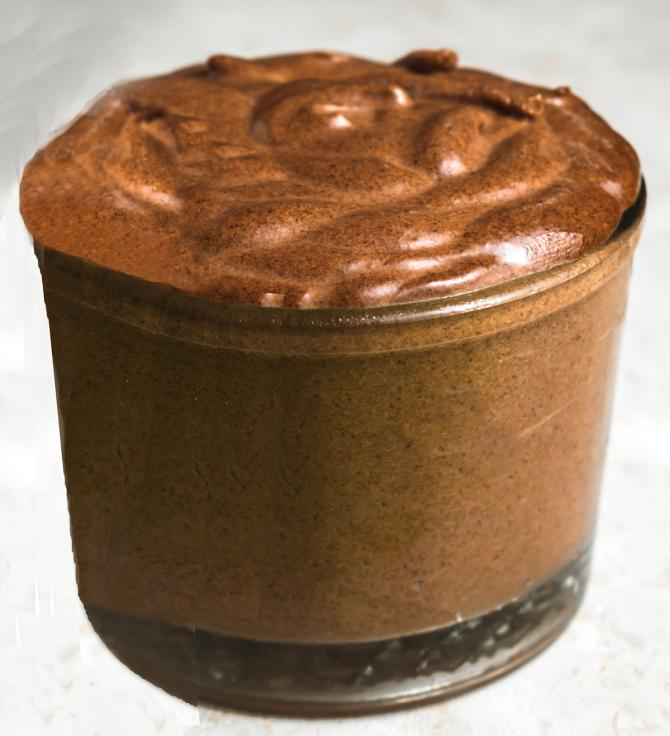 Baileys Chocolate Mousse
Serves: 4
Ingredients
1 cup Baileys liqueur
2 cups heavy cream
1 tsp gelatin or a gelatin substitute for vegetarians*
½ cup cold water
150 gm chocolate chips
A handful of almonds, walnuts and cashews, chopped
Method
Heat the Baileys liqueur with ¼ cup cream in a heavy-bottomed pan over medium heat.
Keep stirring till the mixture comes to a boil.
Add the chocolate chips to the cream mixture and stir.
The chocolate ganache base is ready (ganache is a chocolate-cream mixture).
In a bowl filled with cold water, add the gelatin and stir until it dissolves. Keep aside.
Pour the remaining cream into another large bowl.
Add the chocolate ganache and whip with a beater or hand blender till soft peaks form.
Add the gelatin and give it a good whisk.
Refrigerate, to set, for two hours.
Once set, transfer into smaller bowls or small, short glasses and garnish with chopped nuts.
---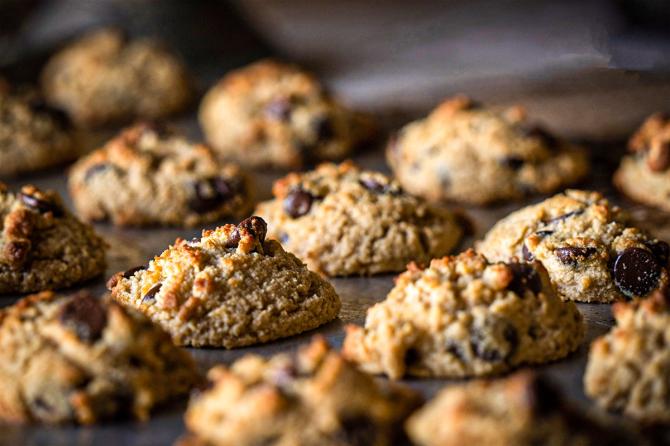 Kahlua Chocolate Chip Cookies
Serves: 20
Ingredients
1 cup butter + few tbsp, softened, for buttering the tray
1 cup brown sugar
1 cup castor sugar (a kind of finer sugar manufactured by top baking brands)
2 eggs
2½ tsp, Kahlua liqueur, can up the amount as per taste
1½ tsp vanilla extract
3 cups flour
1 tsp salt
1 tsp baking soda
1 tsp baking powder
2½ cups chocolate chips
Method
Preheat the oven to 175°C.
In a large mixing bowl, cream together the butter, castor sugar and brown sugar with a hand-held blender or electric beater until smooth.
Keep aside.
In another bowl beat the eggs, one at a time, until fluffy.
Add the eggs to the cream-sugar mixture.
Stir in the Kahlua and the vanilla extract.
Sieve the dry ingredients and add it to the wet batter, one spoon at a time. Keep stirring.
Add the chocolate chips and mix until well combined.
Chill the dough in the refrigerator for 10-15 minutes before baking.
During the mixing process the dough tends to get warm, and chilling it will bring it back to room temperature.
But make sure the dough is not too cold.
Once chilled, make small balls out of it. Flatten it using your hands.
Butter a baking tray, lined with baking paper -- the side of the paper that will face upwards and the tray.
Place the flattened balls, evenly spaced, on the baking tray.
If the dough is more wet, drop large spoons of it on the tray.
Bake for 13-14 minutes, until golden or just before they start to turn brown.
Cool cookies on a rack.
Once cool, store in an air-tight container.
Note: *1 tsp gelatin is equivalent to 1 tsp powdered agar agar.