Anukreethy Vas, a 19-year-old college student from Tamil Nadu, was crowned Miss India earlier this week.
Click here to checkout pics from the crowning ceremony: Meet the new Miss India finalists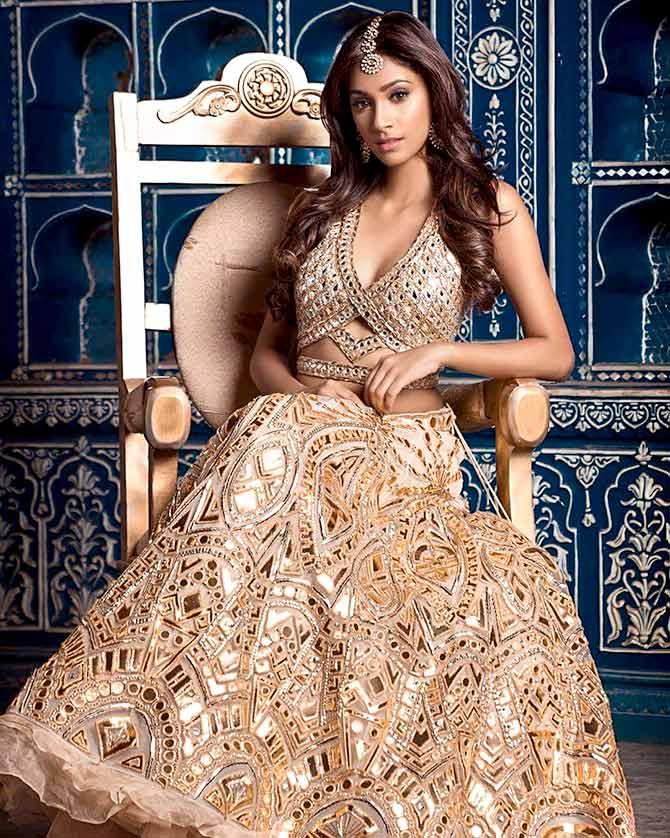 Photographs: Courtesy Anukreethy Vas/Instagram
Crowed as the fbb Colors Femina Miss India 2018, Anukreethy Vas has already set her sight on Miss World competition and says she will try her best to keep the title home.
Few know the answer that helped the 19-year-old college student from Tamil Nadu clinch the crown.
When asked 'Who is the better teacher? Failure or success?', this was her reply.
'I would say failure is a better teacher because when you get continuous success in life, you will feel content at a point and your growth will stop.
'But when you get failures continuously, the soul will have the fire and you will keep working hard until you reach the goal.
'It's always been failure in my life that took me to this position -- from a village-based place, from all the struggle, I am here.
'Not even a single person was there to support me other than my mother and I feel only the failures, the criticism I have gone through have brought me up as a confident and independent woman in this society.
'And experience is always the best teacher and that is what I can tell you. So keep trying.'
Talking about her win, she says, 'I still can't believe that it happened. I've been dreaming for it since so long.
'There were never any bad days for me because I didn't think about losing or wining.
'I just wanted to live in the moment. I've waited everyday to touch this crown and now it's with me,' Anukreethy told PTI.
The winner says there is no time to sit back and relax as she had already set her eyes on the next goal -- to keep the Miss World crown in country, which was won by Manushi Chillar last year.
'After 17 years, Manushi has brought the crown to India, and I would never want that to go away. I am looking forward to keeping it in India.'
Meenakshi Chaudhary, 21, from Harayana was declared the first runner-up while Andhra Pradesh's Shrey Rao Kamvarapu, 23, stood as the second runner-up in the beauty competition.
Anukreethy says she decided to participate in a beauty pageant competition after she saw Aishwarya Rai Bachchan on TV as the Miss World winner.
'When I saw Aishwarya Rai on TV (getting crowned), I started thinking about how one gets to be there.
'That's how it started. I always wanted a platform to share my views and be a great influence on life.'
Post her win, she is looking forward to going back home, as 'it's a proud moment for me because it's the first time Tamil Nadu has won Miss India.'
'I give 100 per cent credit to my mom for pushing me.
'I am a confident woman today because she has the strongest personality and she has brought me up like that,' she said.
(With inputs from PTI)