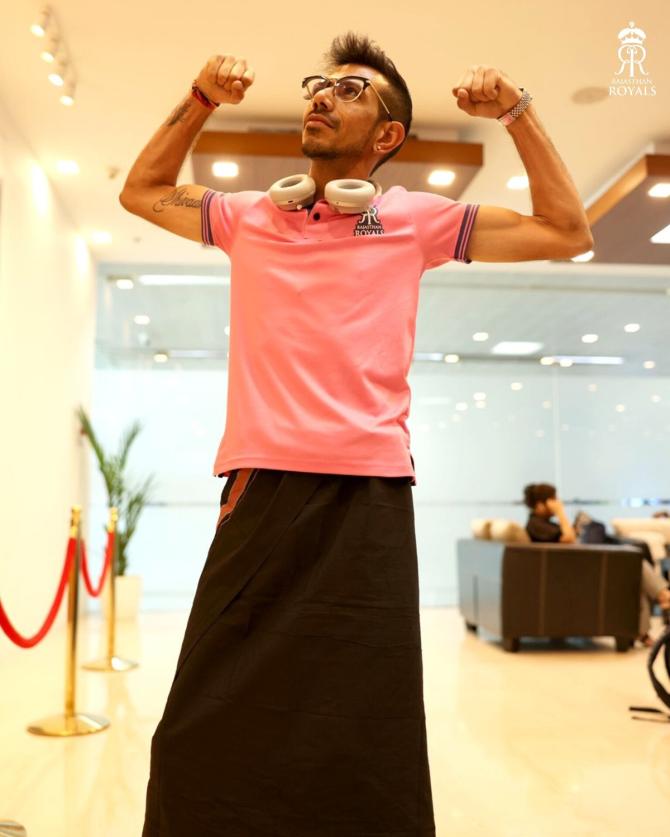 Yuzvendra Chahal is making heads turn in IPL 2023 on and off the field.
Yuzi took 4-17 as the Rajasthan Royals won their opener by a thumping 72 runs against Sunrisers Hyderabad in Hyderabad on Sunday.
After the victory, as Royals travelled from Hyderabad to Guwahati, Yuzi could been seen sporting a black lungi and flexing his biceps.
'Mundu courtesy: @IamSanjuSamson', tweeted Royals.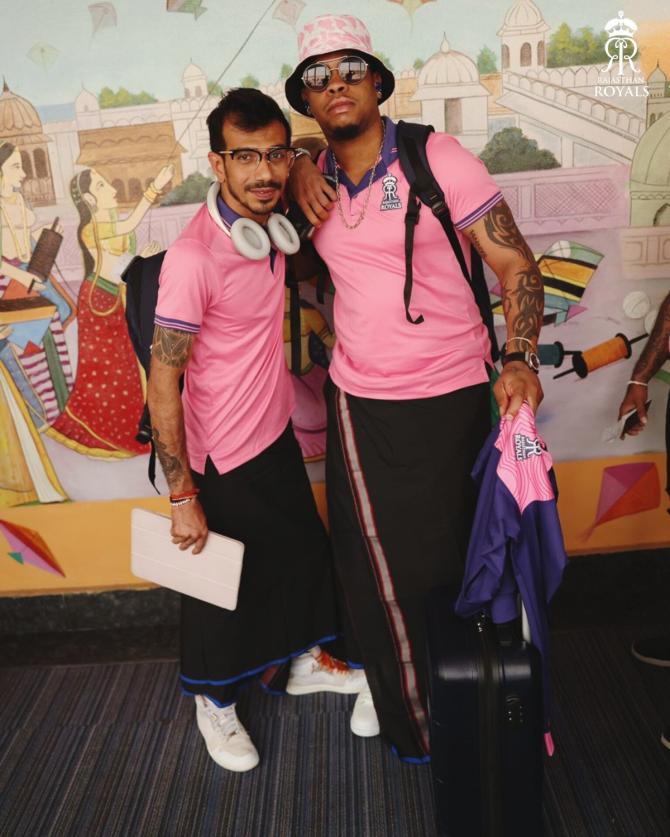 Before the SRH game, the Royals took to Twitter to share Yuzi's love for the traditional lungi.
'Travel light, wear mundu', Yuzi said, sporting a mundu with buddy Shimron Hetmyer. Mundu and Lungi, by the way, are different, dear Yuzi.
Chahal is making good use of the lungi likely gifted by RR Skipper Sanju Samson from his native Kerala.
Last season too, the Royals' sported black lungis along with their pink t-shirts.