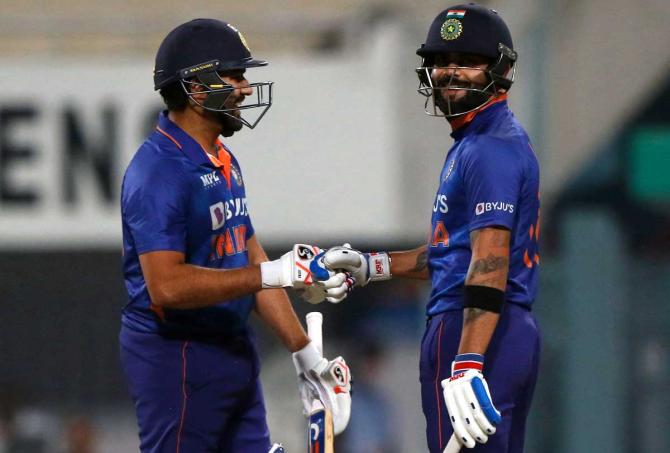 India's experienced batting duo of Rohit Sharma and Virat Kohli registered another batting record to their name during the Asia Cup Super Fours match against Sri Lanka in Colombo on Tuesday.

Rohit and Kohli became the fastest batting pair to reach the milestone of 5000 runs in One-Day International, from just 86 innings.
Although their second wicket partnership against Sri Lanka was just 10 runs before Kohli was dismissed for three, it was enough for the duo to complete the landmark of 5000 runs as a pair.

They have so far put on 5008 runs as a pair at an average of 61.82, including 18 century stands and 15 fifty-run stands.

Their highest partnership came in 2018 when they put on a huge 246-run stand against Australia at Guwahati in October 2018, helping India a huge target of 323 quite easily with 47 balls to spare.

Sachin Tendulkar and Sourav Ganguly hold the record for the most runs as a pair in ODIs. The duo put on 8227 runs in 176 innings at an average of 47.55, including 26 century stands and 29 stands in excess of 50 or more.
Rohit and Shikhar Dhawan had put on 5193 runs in 117 innings at an average of 45.15 with 18 century stands and 15 half-century stands.