IPL can be truly said to have come of age. It is now more Indian than ever before.
Teams often fielded fewer than the four allowed foreign players.
Indian batters and bowlers were simply better in performance, consistency and reliability, points out Shreekant Sambrani.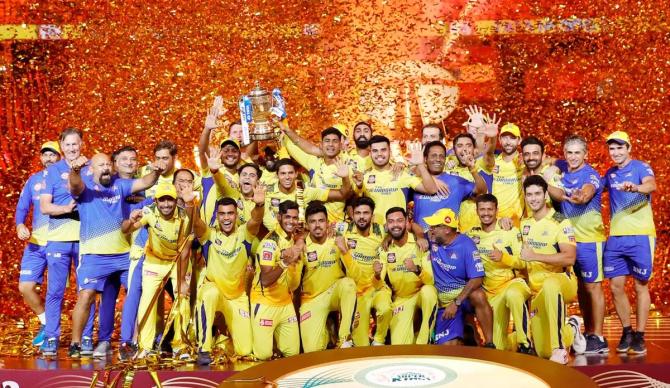 It was just past 1:30 am on May 30, 2023, Tuesday.
The final match of the Indian Premier League had been going on for a little over six hours even after its rescheduling by a day, rain in Ahmedabad being the spoil-sport.
Chennai Super Kings needed 10 runs from the last two balls of their truncated innings of 15 overs.
Ravindra Jadeja was at the crease and Mohit Sharma had conceded just three from his previous four balls of unerring line and length.
Perhaps somewhat distracted by the long kibutzing before the ball, he bowled the fifth one in the slot, missing his length just marginally.
That was enough for Jadeja to boost it straight over the bowler's head for a six! Four more from the last one.
The ever unflappable CSK captain Mahendra Singh Dhoni sat in the dugout with his eyes closed, the very image of the Buddha deep in his meditation.
A little girl in yellow was in tears, her older companion in prayer with folded hands.
Sara Ali Khan, the granddaughter of the late Mansur Ali Khan Pataudi, captain of the Indian cricket team in the 1960s and the actress Sharmila Tagore, was in the stands, supporting CSK.
She held her face in her hands, unable to bear the tension.
Sharma bowled, this time missing the line ever so slightly and the ball headed for Jadeja's pads.
The southpaw needed no invitation to steer it to the boundary, earning CSK a fifth trophy for its cabinet.
Pandemonium engulfed the Narendra Modi stadium, waking up finally even the sleeping Buddha, with a beatific smile on his face, the first since he had won the toss nearly seven hours earlier.
That moment was full of irony. Jadeja, a true-blue Gujarati, whose wife Rivaba is a member of the state assembly (she was seen in the crowd, very tense at first and most relaxed later), had helped his team prevail over Gujarat Titans.
The runners-up, in turn, owed their formidable score of 214 in 20 overs in large measure to the fighting 96 off 47 balls scored by B Sai Sudharsan, just 21, who had earned his spurs in the extremely competitive club and Tamil Nadu Premier League cricket in Chennai!
GT were put in to bat and underwent a rather roller-coaster ride.
Despite two early lives, Shubhman Gill was not the batting star.
He was brilliantly stumped by the ever-agile Dhoni, whose response time was clocked at a mere 0.15 seconds.
The GT innings, which had both the oldest and the second youngest strikers of 50 in an IPL final in Wriddhiman Saha and Sudharsan, gained when Sudharsan plundered runs aplenty after Saha's departure.
Its total of 214 in 20 overs did not seem possible at one time.
Commentators were nearly unanimous in their judgment that any score above 190 could well be a winning one.
Rain started again after CSK had played just four balls and scored 4 runs.
When play finally resumed after midnight, they were given a Duckworth-Lewis target of 171 to be chased in 15 overs.
That seemed nearly impossible. But CSK had other ideas.
Ruturaj Gaikwad and Devon Conway kept going at the asking rate of 11+ an over until the sixth over.
Shivam Dube the big six-hitter with 33 smashes to his name in the tournament walked in after Gaikwad got out.
But he was sleep-walking as long as Conway was in.
Ajinkya Rahane, who has enjoyed a career revival in this IPL, took up the slack and accelerated the scoring.
Dube woke up after Rahane fell, and in the space of six balls, he and Ambati Rayudu put up 28 runs, to keep alive CSK's hopes.
Dhoni, the India's and CSK's master finisher, came in and left, having spooned out a sitter off the first ball he faced.
The large yellow crowd in the stadium fell into a hushed silence.
His team still needed 22 runs in the 13 balls remaining, to be bowled by the GT death over specialists Mohammed Shami and Sharma.
The odds and the commentators favoured GT as Shami bowled the 14th over.
That was when Jadeja decided that he would prove them all wrong. And boy, did he do it!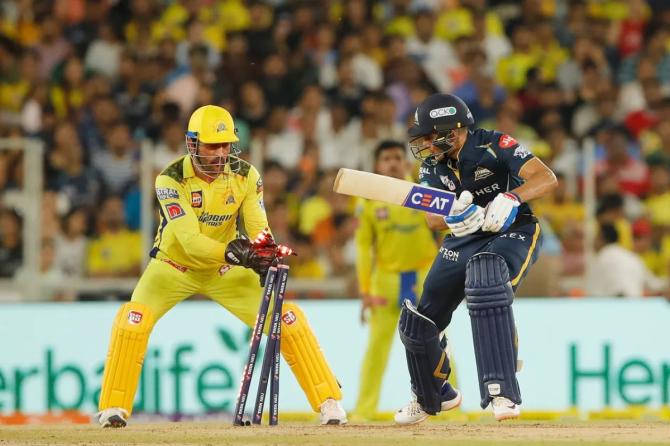 That match was just the fitting finale to the two-month long IPL.
The last day of the regular season, May 21, had two matches, featuring Mumbai Indians and Royal Challengers Bangalore in the two separate ties that day, each fighting for the last remaining place in the playoffs.
Both these matches saw each team score 200 or more, and a century in each of the four innings.
I cannot recall when this happened last. MI won big against Sunrisers Hyderabad with Cameron Green's century putting that of SRH's Heinrich Klassen in the shade.
But the celebrations in Mumbai that evening had Gill as the star.
He scored a century against RCB who had batted well with Kohli hitting a hundred.
Less than a week later, the same Gill struck the MI attack to all corners of the Motera stadium, to end MI's hopes of a sixth title.
But they were the real Cinderella team, having languished most of the season in the bottom half of standings, yet finishing third at the end.
This IPL edition had the most sixers, the most centuries, the most matches with 200+ scores, and the most matches decided in the last over, many on the last ball even, like the final.
The GT Galactico Shubhman Gill scored four sparkling centuries to aggregate 890 runs, the second highest in any IPL so far.
Rinku Singh hit five sixes in the last over leading to Kolkata Knight Riders winning the match long believed to be beyond their reach.
MI made a habit of successfully chasing 200+ scores to make up for their Achille's heel, woeful death over bowling.
The emerging player of the tournament, Rajasthan Royals' Yashaswi Jaiswal, scored a 13-ball 50.
And it was not just the batters who had a field day. Three GT bowlers, Shami, Sharma and Rashid Khan had more than 25 wickets each.
And wonder of wonders, the best strike rate of 216 belonged to Khan, thanks to the 10 sixes he hit against MI when he scored 69 not out.
Sharma, who had been reduced to a net bowler last year, became a serious threat to GT opponents this year.
Piyush Chawla had been reduced to a journeyman player until this year.
He became the most successful MI bowler with 20+ wickets.
Just two or three such feats would make any competitive league edition thrilling. That they all occurred in just the one, current, edition made IPL 23 the best ever, and I have watched them all.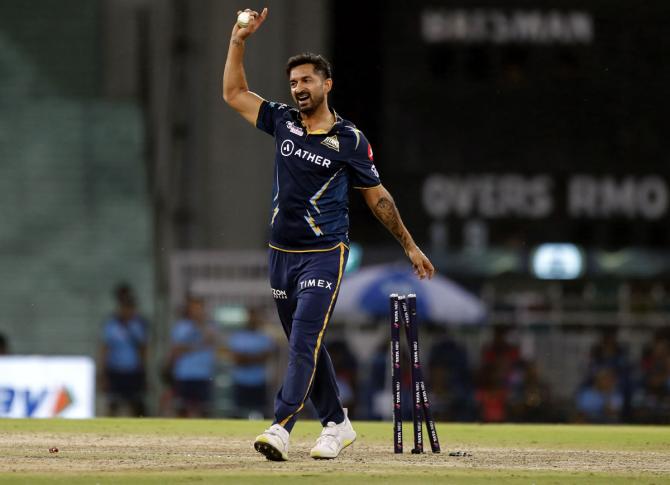 IPL can be truly said to have come of age. It is now more Indian than ever before.
Teams often fielded fewer than the four allowed foreign players.
That was not because they lacked foreigners in their rosters; none did.
Indian batters and bowlers were simply better in performance, consistency and reliability.
RCB's Captain Faf duPlessis, Delhi Capital's Captain David Warner and CSK's Opener Devon Conway were the only consistent batters throughout the season.
Among bowlers, the Afghan duo Rashid Khan and his left-handed copy, Noor Mohammed (both of GT) shone.
The rest of the foreign stars sputtered. RR's Jaiswal almost always outscored his far more reputed opening partner and England white ball captain Jos Buttler.
Curiously, the world's most reputed all-rounder, the England test captain Ben Stokes, sat out most games for reasons that were not entirely clear.
Someone calculated that the 15 runs he scored (he did not bowl) cost CSK Rs 1.30 crore each.
MI's great hope (and expensive buy) Joffra Archer hardly played at all and simply vanished halfway through.
His replacement Chris Jordan could neither bowl well enough even to just stem the runs nor put bat to ball on the few occasions he was needed to do so.
Other big ticket guests such as Cameron Green of MI and Sam Curran of Punjab Kings played a few good games, but did not always live up to their build-up. The less said about the others the better it is.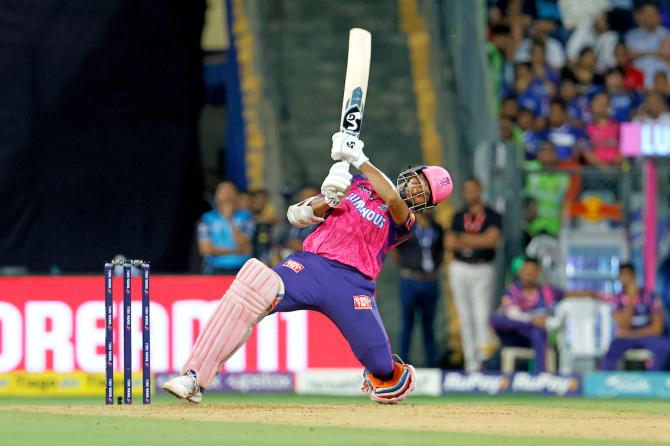 Indian players, both new and old, did remarkably well.
Shubhman Gill was undoubtedly the most outstanding one, but Jaiswal was in fact ahead of him in runs scored and MVP points during the regular season.
King Virat Kohli scored two successive hundreds and showed a return to his classic form, even as RCB did not make it to the playoffs.
Suryakumar Yadav proved that SKY's the limit for him even in this tournament.
Rinku Singh was a revelation and was far more effective down the order for KKR than the (not-so) dreaded Dre Russell.
But Prithvi Shaw, from whom much was expected as an opener and mainstay of DC batting in the absence of Rishabh Pant, was an abject failure.
Shikhar Dhawan of Punjab got many valuable starts and his wicket-keeper batsman Jitesh Sharma made some explosive contributions, as did the RR Captain Sanju Samson.
The wonder was slightly built batters such as Jaiswal, Sudharsan, MI's Ishan Kishan and Lucknow Super Giants' Ayush Badoni could hit the ball as long as the big-built foreigners duPlessis and MI's Tim David.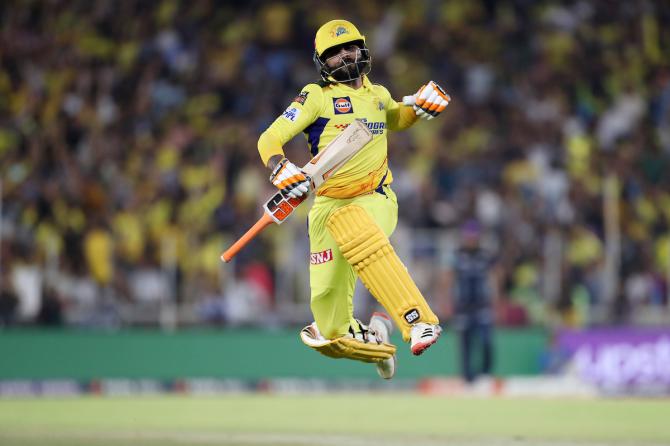 Mohit Sharma and Piyush Chawla got a second wind to resurrect their careers.
The usually reliable Ravichandran Ashwin and Axar Patel lived up to their reputations.
Varun Chakravarti of KKR and Mohammad Siraj of RCB rediscovered their mojos.
But the real discoveries were the KKR newbie Suyash Sharma who got thrust into the fiercely competitive atmosphere of IPL out of nowhere and Akash Madhwal who came from Uttarakhand into MI to lend its ragtag bowling some dignity.
Many another Indian player performed well, but naming them all would make this column just a listing achievement. Indian cricket's bench strength has never been more awe-inspiring.
All of this made the current edition a great money spinner, placing IPL firmly among the leading sports events of the world (which include the long-time biggies the FIFA World Cup and American Super Bowl), both in terms of eyeballs and dollar signs.
That is remarkable achievement for a tournament that is only 16 years old and a game that is played seriously only in a dozen-odd countries.
Bravo IPL!
Post script:
This column would be incomplete without pointing out a great blemish.
The telecasts of the games were studded with commercials for game shows (masquerading as intelligence contests) starring many current and former players.
The advertisements carried small print warnings, but could barely hide that they encouraged gambling.
Sourav Ganguly's involvement was most regrettable, as he is the former chief of BCCI and a mentor of DC.
But other players also need to distance themselves from such advertisements as well.
The involvement of Sunil Gavaskar, Virendra Sehwag and Kapil Dev, all great idols of Indian cricket, in what were proxy advertisements for gutka was even more grievous.
Film superstars Amitabh Bachchan, Shah Rukh Khan, Salman Khan, Ajay Devgn and Akshay Kumar have all done this for some time, but marquee names from sports were not expected to follow that ugly precedent.
One just has to recall that Pullela Gopichand and Sachin Tendulkar have refused to do even cola commercials.
Gavaskar, for long the doyen of commentators, was a pale shadow of himself this year. He did not appear to have done his homework.
The more factually accurate Ian Bishop, the more incisive Kevin Pietersen and the more amusing Ravi Shastri, all outshone him.
Gavaskar once repeated the remark that cricketers should retire when people say why now, rather than wait until they ask why not now.
Perhaps that applies to commentators as well. Ask Ian Chappell.
Feature Presentation: Aslam Hunani/Rediff.com