It wasn't just the tennis that amazed audiences at Roland Garros.
Paris is arguably the style capital of the world. Not surprising then that players show off their fit bodies in some beautiful outfits at the French Open.
Serena Williams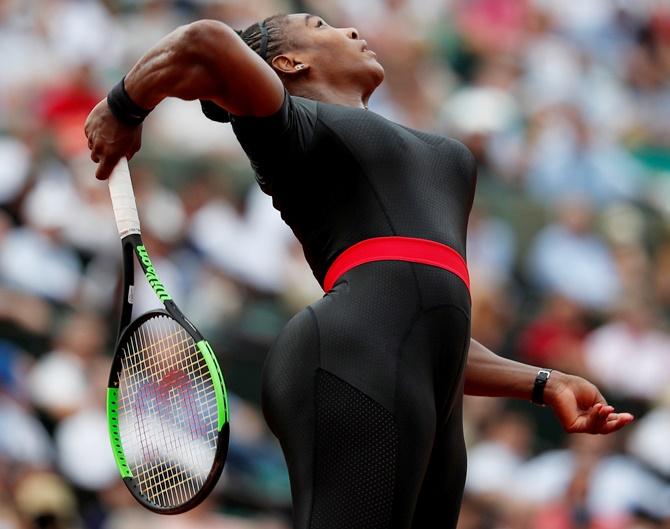 The New Mum has already captivated crowds with her tennis, but her Nike catsuit was the focus at Roland Garros.
Dressed in a skintight, all-in-one black bodysuit, broken up by a vivid scarlet belt, Serena's bodysuit passes the dress code.
Jelena Ostapenko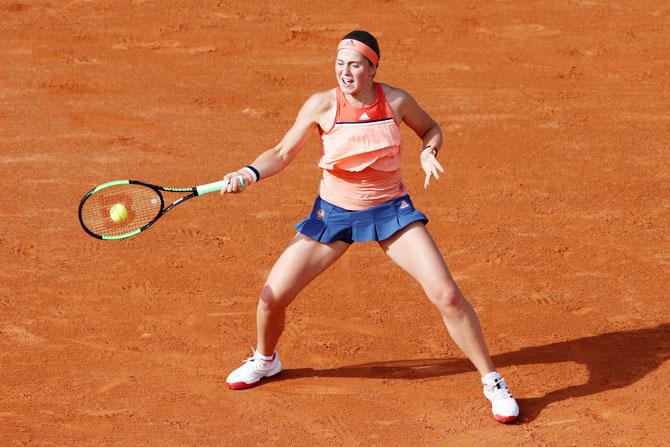 Jelena became only the 6th lady Grand Slam champion to fall at the first hurdle of her title defence when she lost to Kateryna Kozlova at the French Open.
Last year, she lit up Paris with her exciting, powerful, style and a smiling, jaunty, demeanour.
'It was a terrible day,' she told the media after her loss, her pink cap pulled low over her eyes. 'I will just try to forget this as soon as I can.'
We won't forget her unique coral tank top with pleated flowy overlay and a navy skirt.
Venus Williams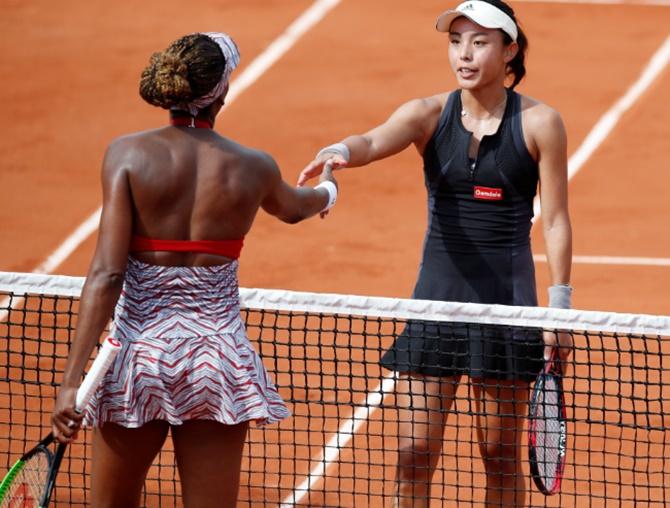 Her stay at Roland Garros was brief, but her dress added colour to the French clay.
Venus -- the fashion entrepreneur -- wore an EleVen halter-neck printed dress with a contrast floating back bra panel.
Maria Sharapova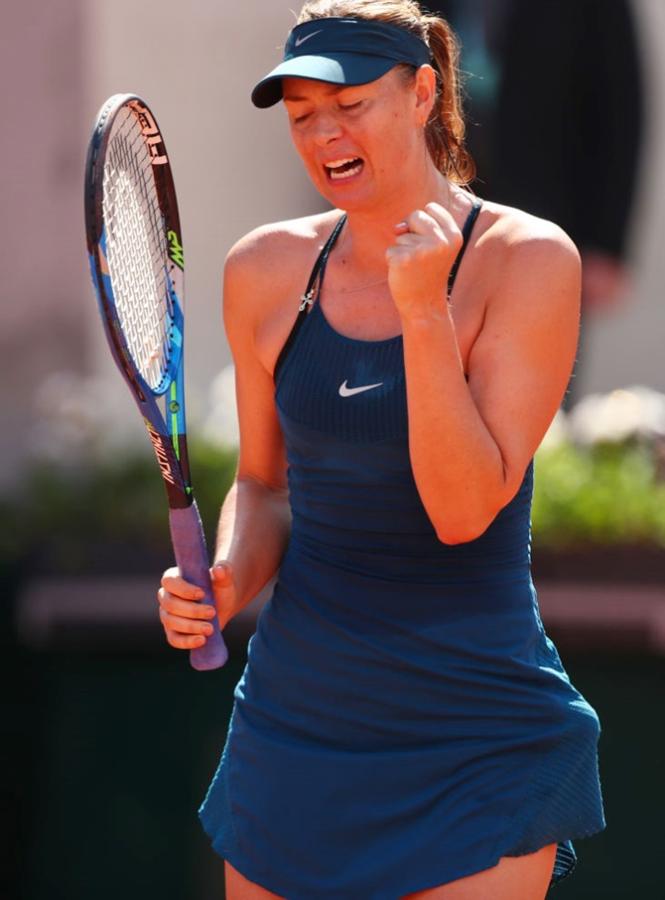 As the queen of tennis fashion, Maria revealed her dress during her 6-1, 4-6, 6-3 win against Richel Hogenkamp.
The blue colour tones had textural details, mesh panels and spaghetti straps.
Caroline Wozniacki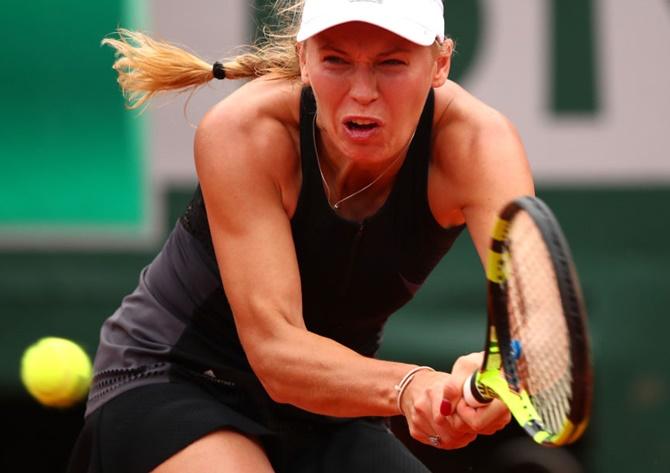 When it comes to elegant fashion, less is more. And that is what Adidas did at Roland Garros.
Adidas ambassador Caroline wore a classic black dress. Will it be in vogue? Time will tell.
Petra Kvitova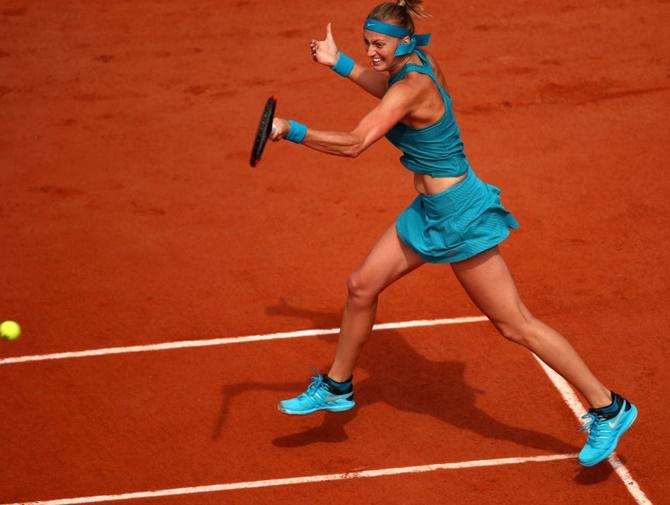 Blue is a clay-compatible colour and the Czech ace stood out in a blue neo-turq tank and short skirt.
Karolina Pliskova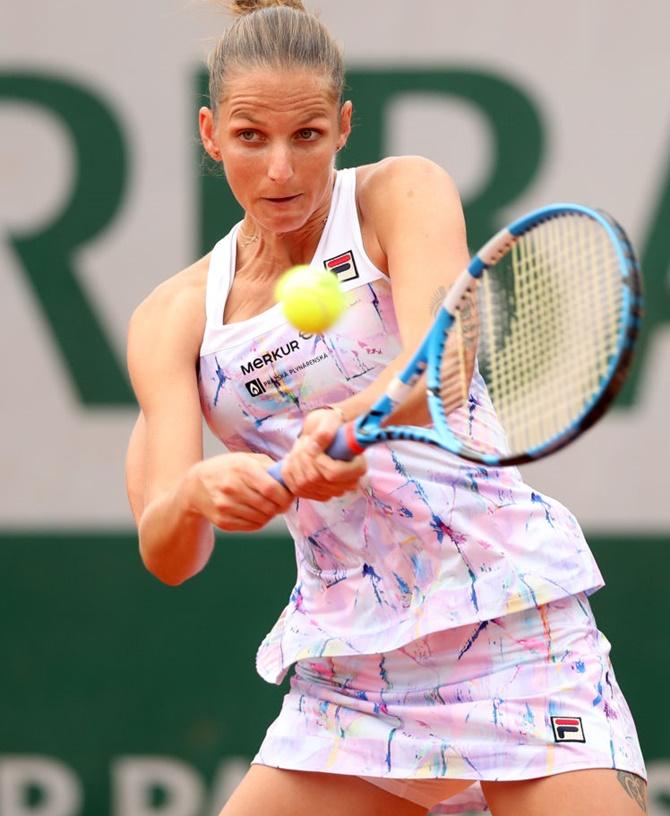 We are used to seeing Karolina in Fila's traditional red, navy and white colour palette, but at the French Open she was seen in a printed dress that made heads turn. As did her tennis, of course.
Kristina Mladenovic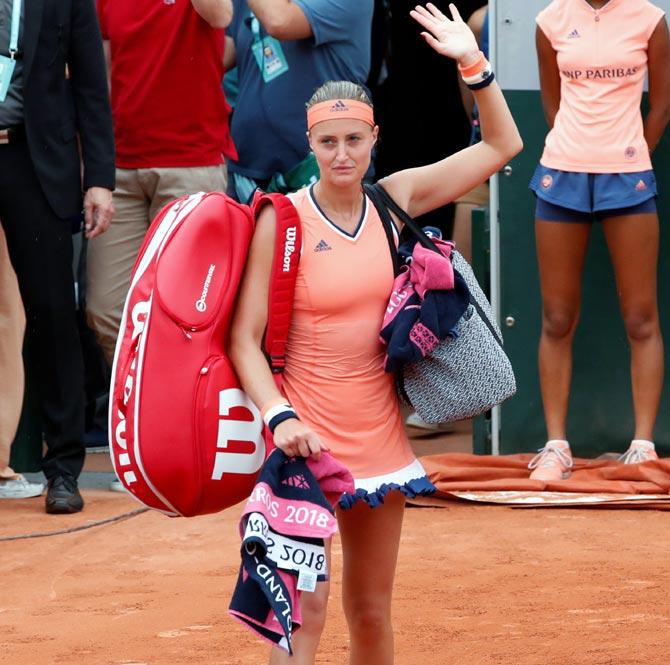 Kristina in a coral V-neck dress with a pleated hem. A blend of modern and retro.