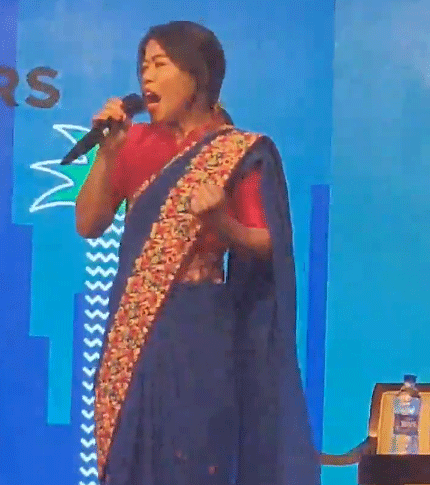 Mary Kom has wowed us for over a decade by punching her way to medals and bringing India glory at the Olympics and the Worlds.
We've witnessed what the six-time World Champion can do in the ring with her gloves on, but what happens when you put her on stage and hand her the mic.
Much the same really. She can knock you out.
Mary Kom blew away the audience with her rendition of the classic number What's Up byFour Non Blondes at the Goa Fest over the weekend.
Magnificent Mary captivated netizens as the video of her performance went viral across social network platforms.
Watch: Mary Kom's powerful rendition of classic song 'What's Up'. Video: Twitter
"Mary Kom on the mic! What an astounding voice. Head to the live shows Mary! I'd queue up to watch :), says one Mir A.
One Raghu Raman wrote on Twitter: 'What's going on? Listen to this lady sing.. She may seem unfamiliar cos she's ungloved! Hint! She packs a mean punch!"