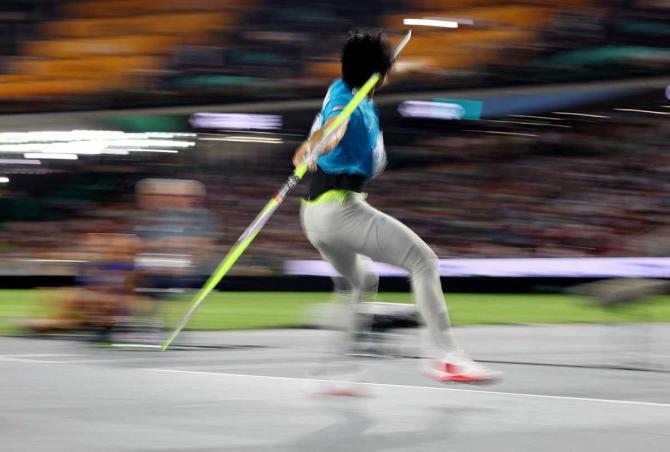 Neeraj is only the second Indian -- after legendary shooter Abhinav Bindra -- to simultaneously hold the Olympics and World Championships title.

He is also the third javelin thrower in history to simultaneously hold the Olympics and World Championships titles after legends Jan Zelezny of the Czech Republic and Andreas Thorkildsen of Norway.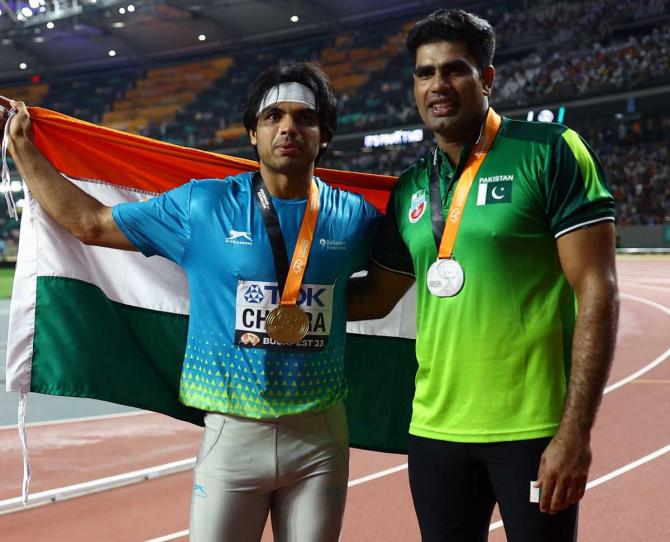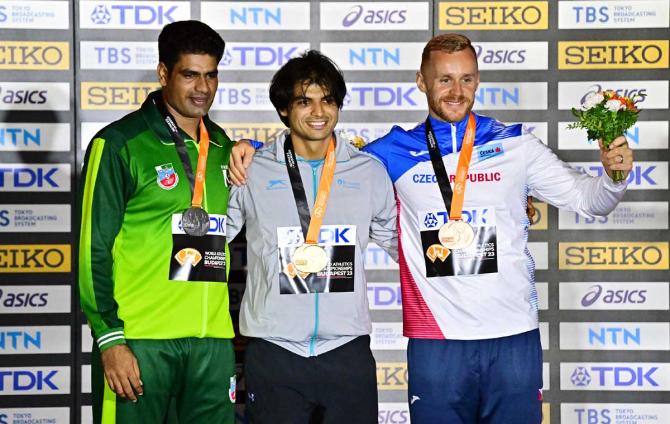 Besides the Olympic, World Championships and Diamond League crowns, Neeraj has the Asian Athletics Championships (2017), Asian Games (2018) and Commonwealth Games (2018) titles under his belt. He was also the junior World Champion in 2016 and won the Asian Championships title in 2017.
The highlight of the evening in Budapest was the India-Pakistan contest in the men's javelin final at the packed National Athletics Centre stadium.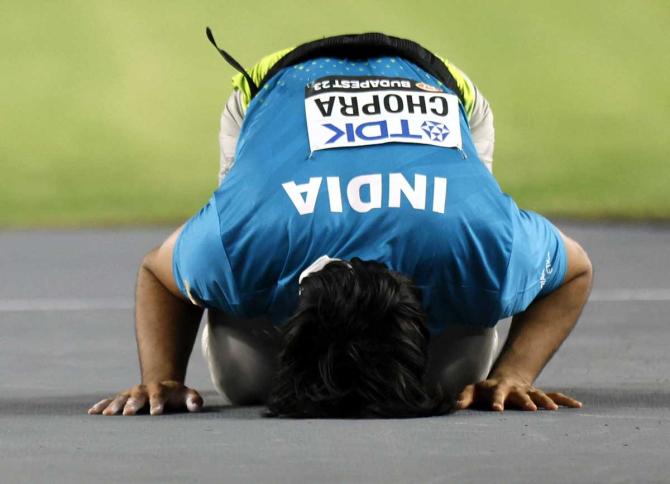 Neeraj, who started with a foul throw, stormed back in fine style with a monster 88.17 throw at his second attempt, which eventually proved to be the winning throw.

Pakistan's Arshad Nadeem started off slowly before he registered a season best 87.82 with his third throw to stay in contention for the gold.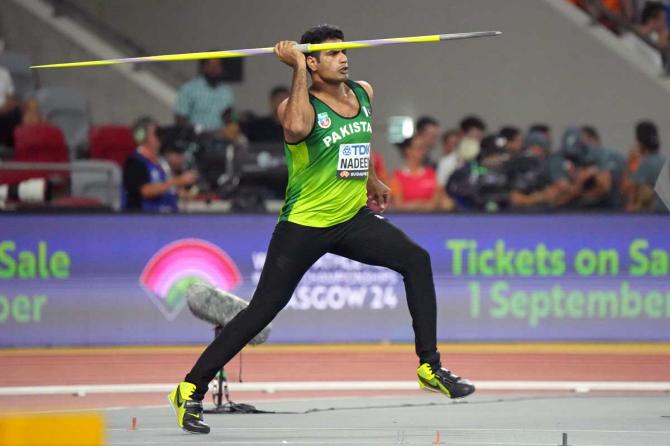 However, the Pakistan athlete could not better that mark with his next three throws, while Neeraj continued his memorable evening with another throw of 87.73.
Neeraj continued his winning run against Arshad, having first beaten him to win the gold medal in the 2016 South Asian Games.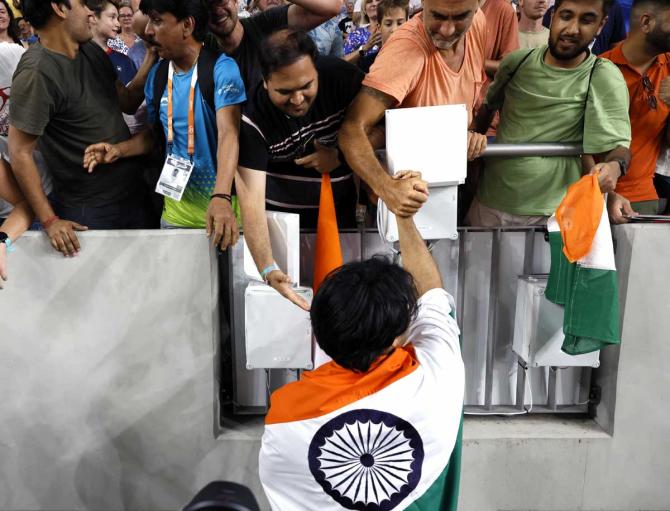 Since then, the two stars from the sub-continent have competed against each other in more than a dozen events and Neeraj has always emerged the winner.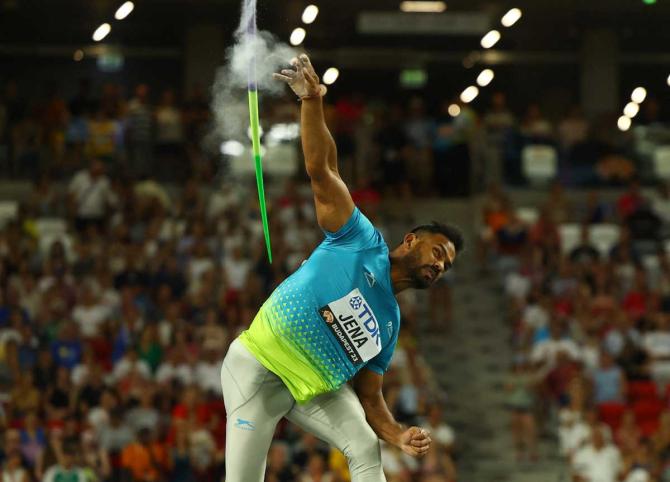 Three Indians finished in the top eight in the javelin event with Kishore Jena (84.77m) and D P Manu (84.14m) taking the fifth and sixth spots respectively.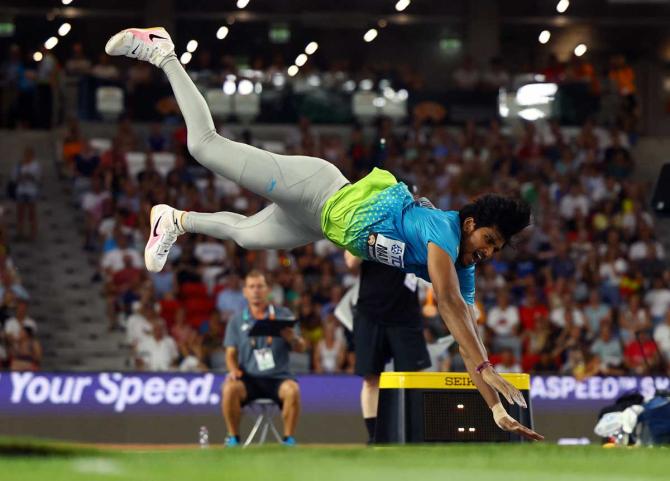 Never before have three Indians finished in the top eight of an event at the World Athletics Championships.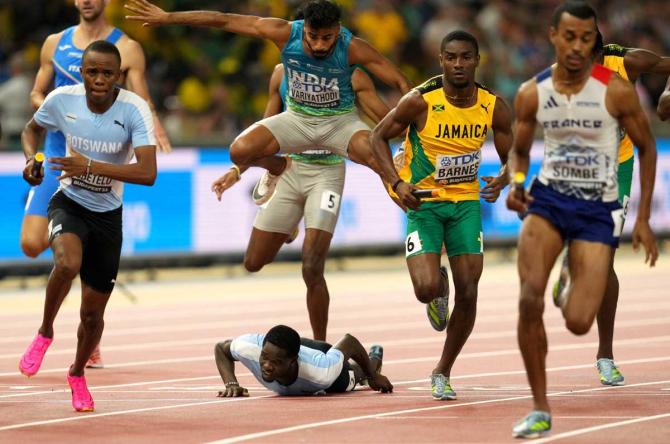 The Indian men's 4x400m relay team of Muhammed Anas Yahiya, Amoj Jacob, Muhammed Ajmal Variyathodi and Rajesh Ramesh finished a creditable fifth with a time of 2:59.92.
They raised hopes of a historic medal after finishing second overall in the heats with an Asian record time of 2 minute 59.51 seconds on Saturday.
Parul Chaudhary created a national record of 9 minute 15.31 seconds while finishing 11th in the women's 3000m steeplechase final. The earlier record was held by Lalita Babar (9:19.76) who had finished eighth in the final of the 2015 World Championships.